Ferrero rocher cheesecake
Ferrero rocher cheesecake
This cheesecake is unbelievable. Creamy, lush and chocolaty.
Preparation
Preheat oven to 350 degrees F. Boil a large pot of water for the water bath. Mix the crust ingredients together and press into your preferred pan. Set aside.
Combine cream cheese and sugar in a stand mixer and cream until smooth. Add eggs, one at a time, making sure each is fully incorporated.
Scrape bowl in between each egg addition. Add the heavy cream, vanilla, and Frangelico and blend until creamy. Lastly, fold in the chopped Ferrero Rocher.
Pour batter into the prepared crust and tap it on the counter to bring the air bubbles up. Place pan into a larger pan and pour the boiling water into the larger pan, halfway up the side of the cheesecake pan.
Bake 45 - 55 minutes until almost done, it should hold together but still have a little jiggle in the middle.
Close the oven door, turn off the oven and let it rest in the cooling oven for an hour.
Remove it from the oven and spread the Nutella over it . Top with hazelnuts. After, remove it and let it chill in the refrigerator completely. Enjoy!
Photos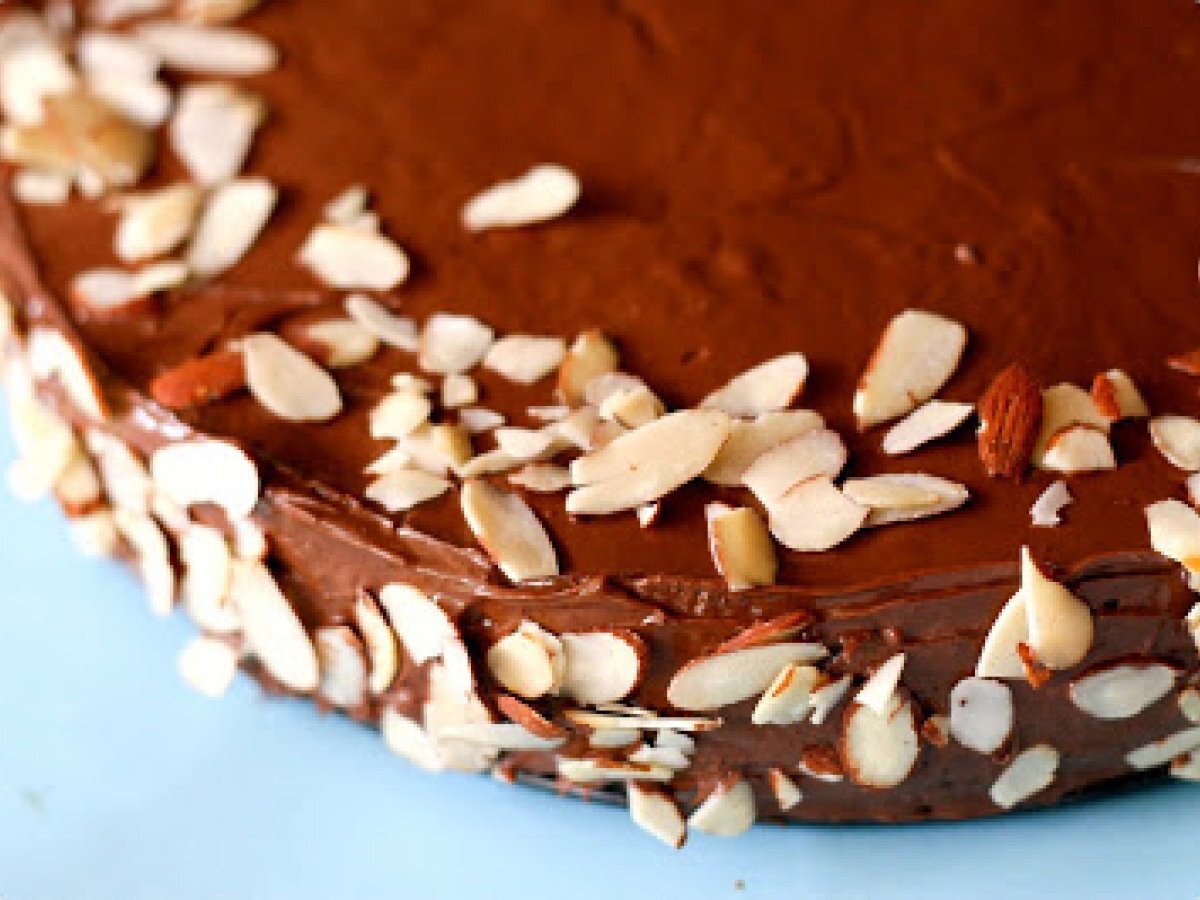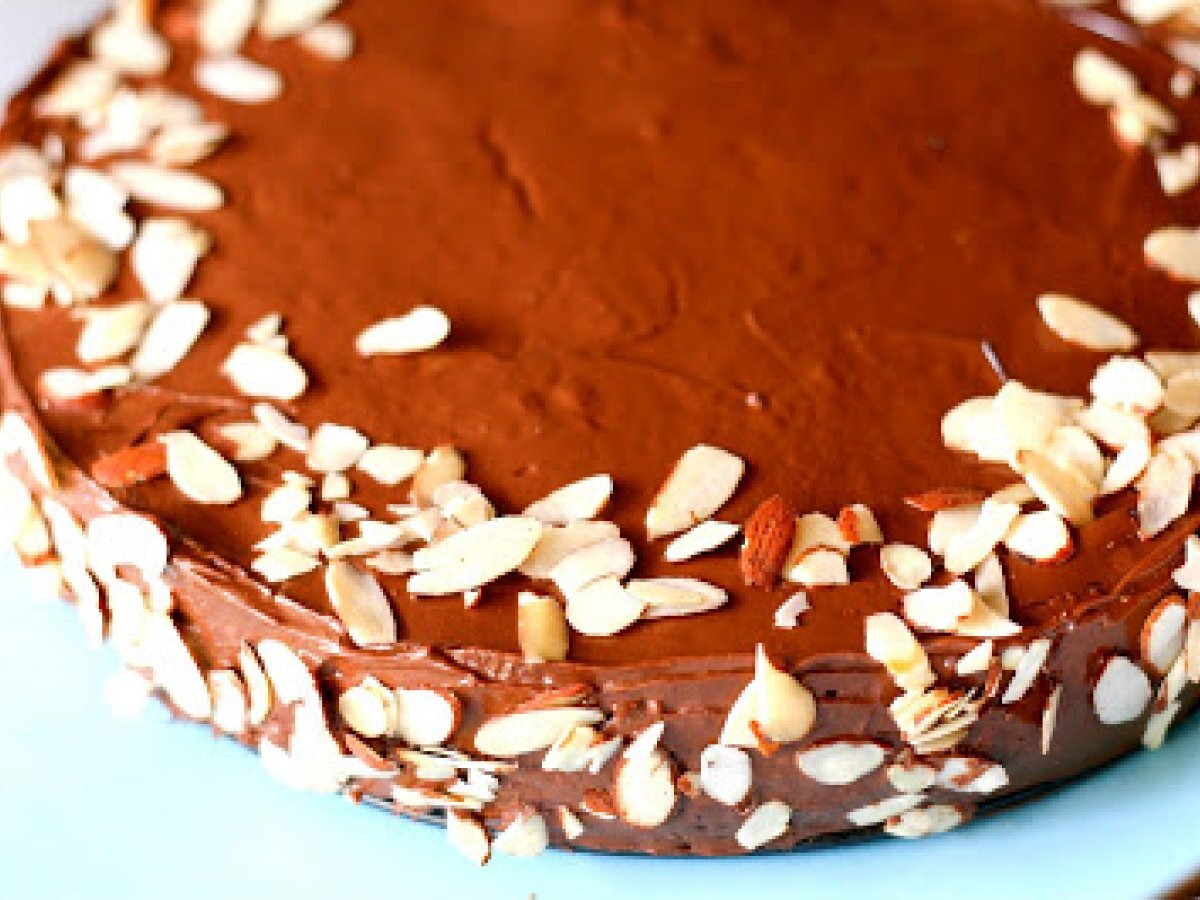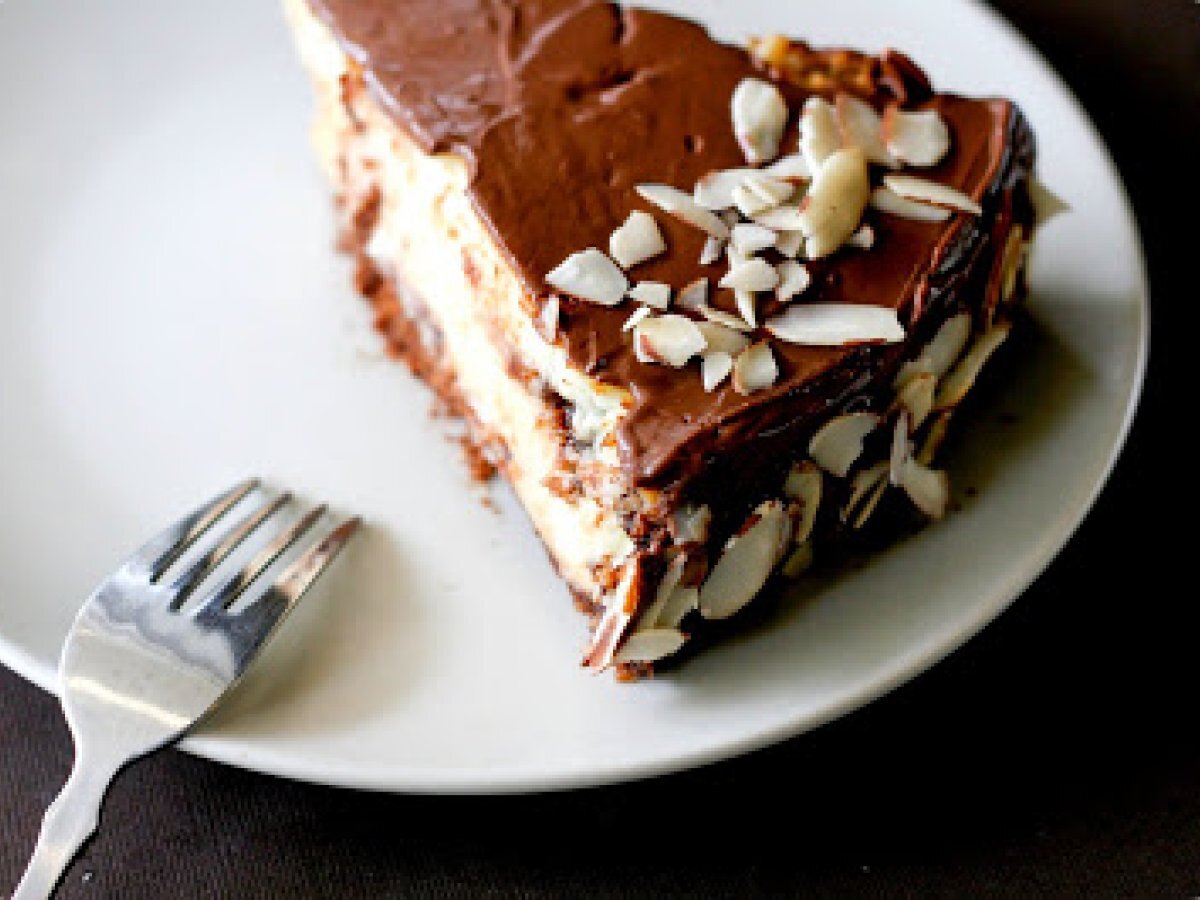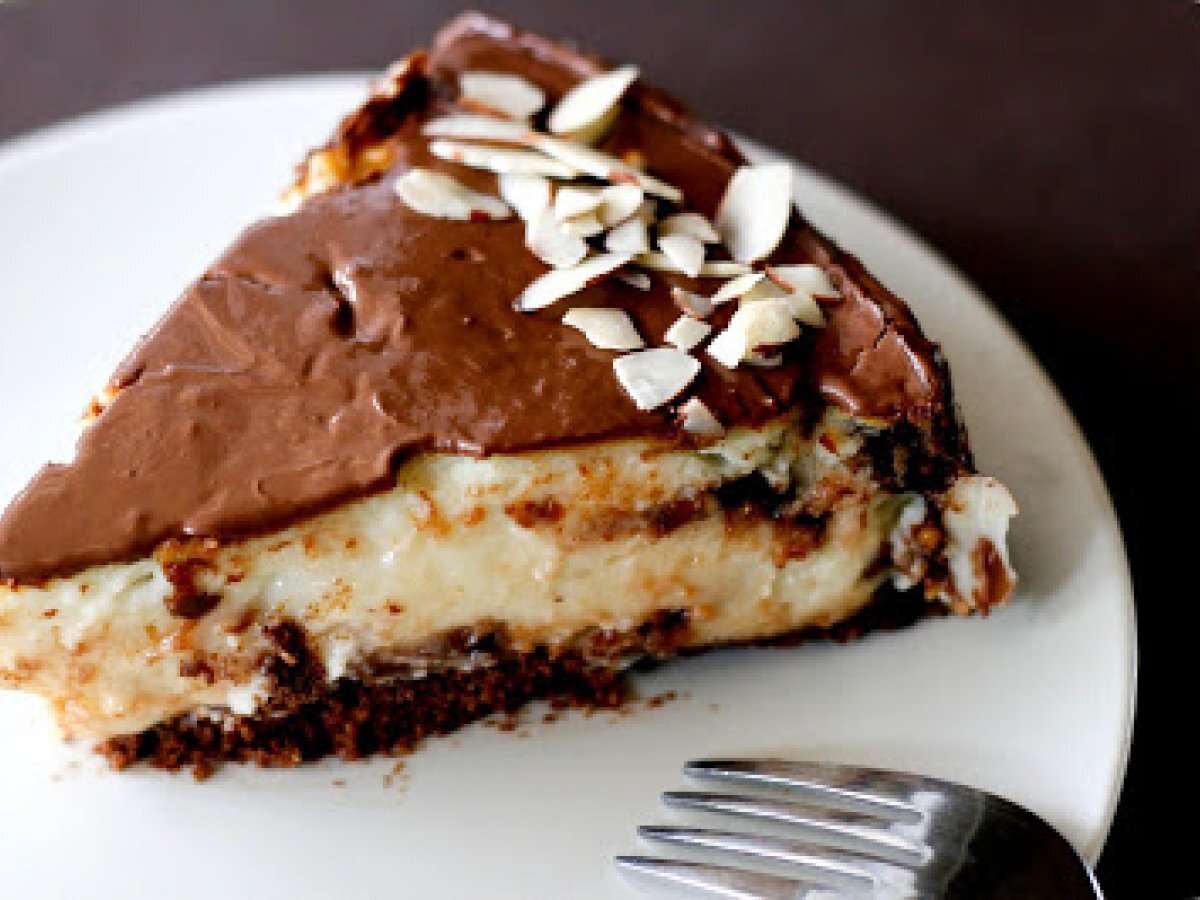 Questions:
Related recipes
Recipes