French silk chocolate cake
French silk chocolate cake
French Silk Chocolate Cake is so simple and délicious.
Ingredients
80 g sifted self-raising flour
---
30 g cocoa powder
---
1/2 teaspoon baking powder
---
---
---
---
---
---
30 g butter,melted
---
some caramel syrup to brush
---
1 cup unsalted butter
---
1 heaped cup caster sugar
---
1/3 cup good cocoa powder
---
2 teaspoons vanilla
---
4 eggs
Preparation
Make the filling, cream the butter and sugar until very fluffy and well combined. Carefully blend in the cocoa and vanilla. Beating at highest speed add one egg. Beat for about 2 minutes.
Repeat with each egg, beating very well after each addition. Whip until very fluffy.Chill for 4 hours before using.
Meanwhile, make the base, line the 8" cake tin with parchment paper.Preheat the oven to 350f. Sift together the flour, cocoa powder, baking powder and salt into a bowl.
Beat/whisk the egg white at a high speed of a mixer until foamy, the gradually add sugar, few tbsp at a time, then continue to beat until a peak stage. Add the yolk, one at a time, to the white and beat until the mixture have reached a ribbon stage.
Add the vanilla and mix to incorperate. Divide the flour mixture into few portions and add a portion at a time into the egg mixture using minimun speed. Mix until just combined, then slowly and gently pour the warm mixture of milk and melted butter into the batter.
Now using spatula to gently fold everything until incorperated. Pour the batter into the prepared tin and bake for 25-30 minutes until the top springs back when touched. Cool on a wire rack for 5-10 minutes before turning it out to cool completely.
Observations:
To assemble : Slice the cake into 2 layers. Brush the top of bottom layer with the syrup, then spread about 1/3 of the filling over. Place the top layer over and brush with the syrup before frosting the whole cake with the remaining filling. Decorate as required and leave the cake to set in the fridge for few hours before serving.
Photos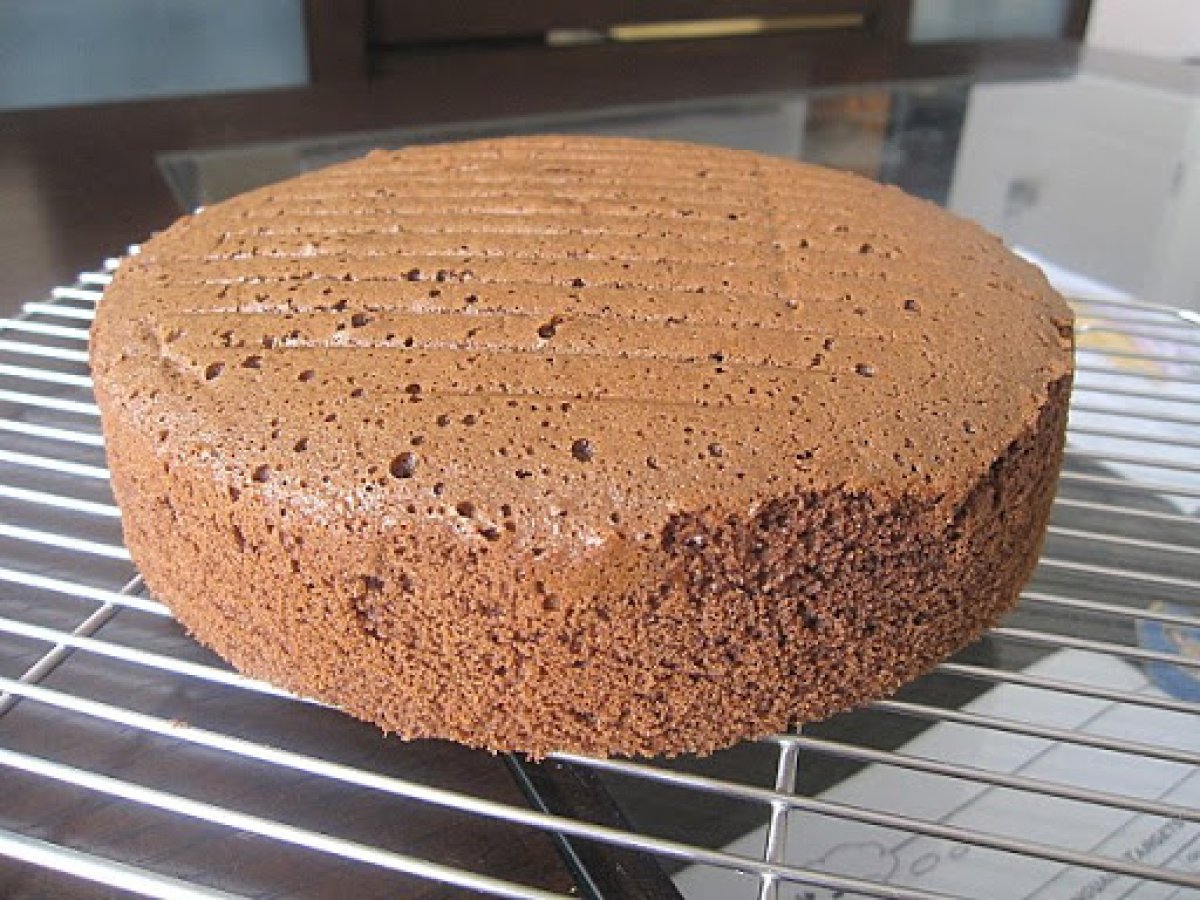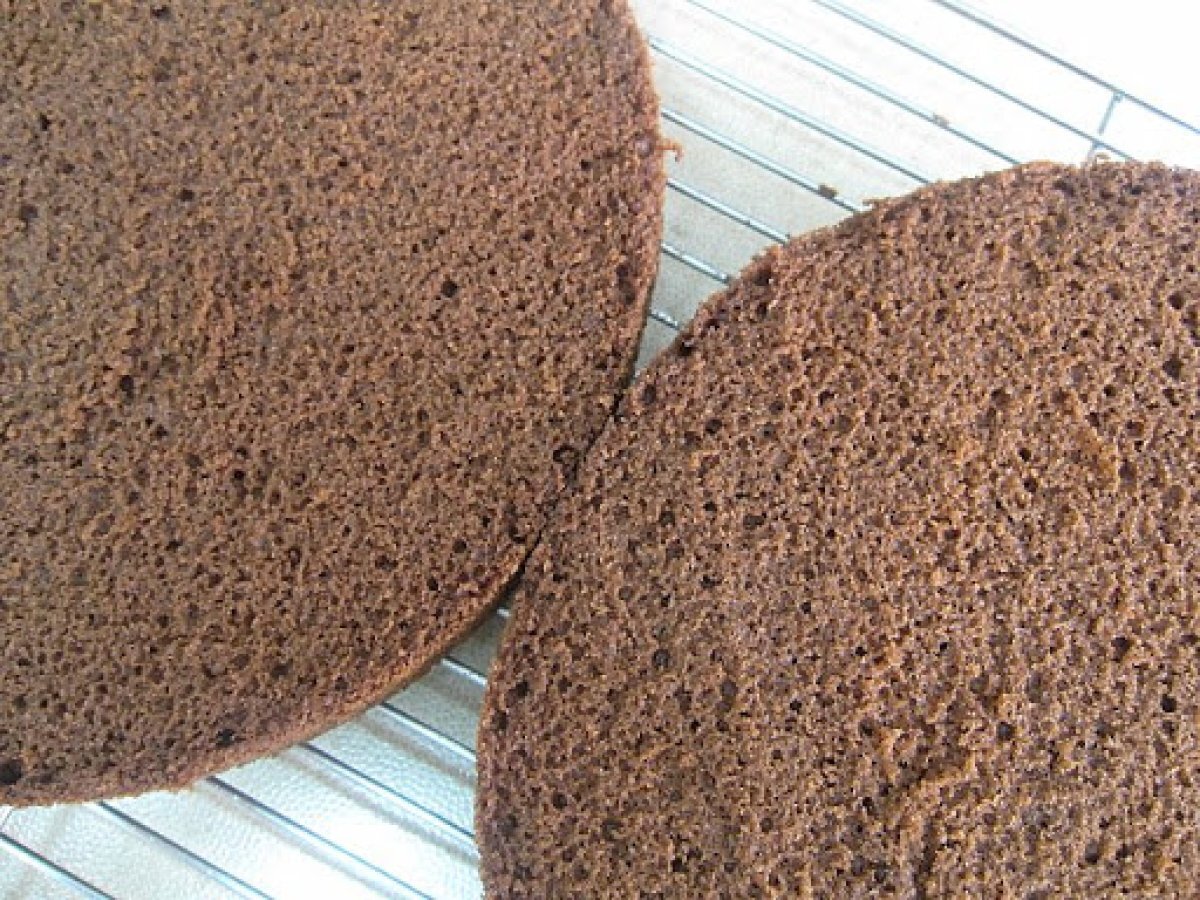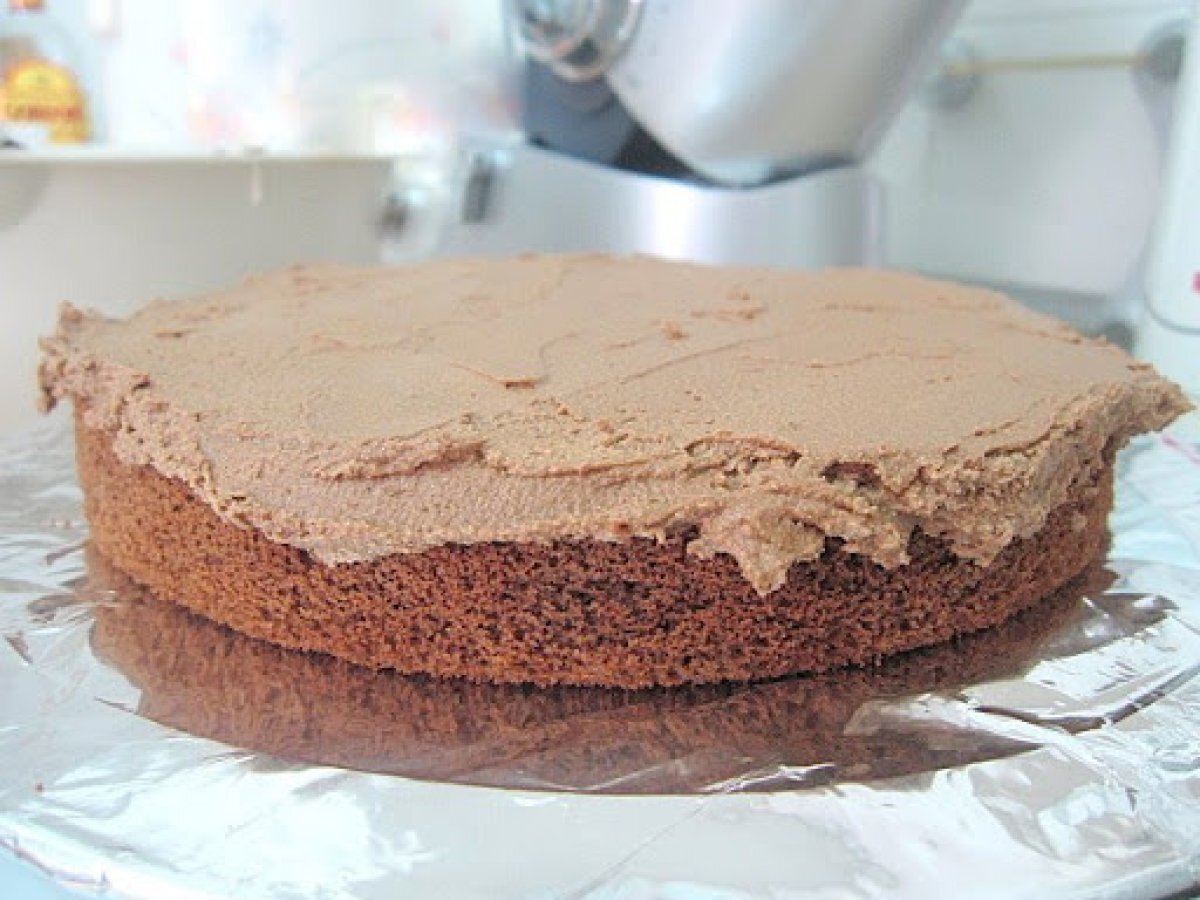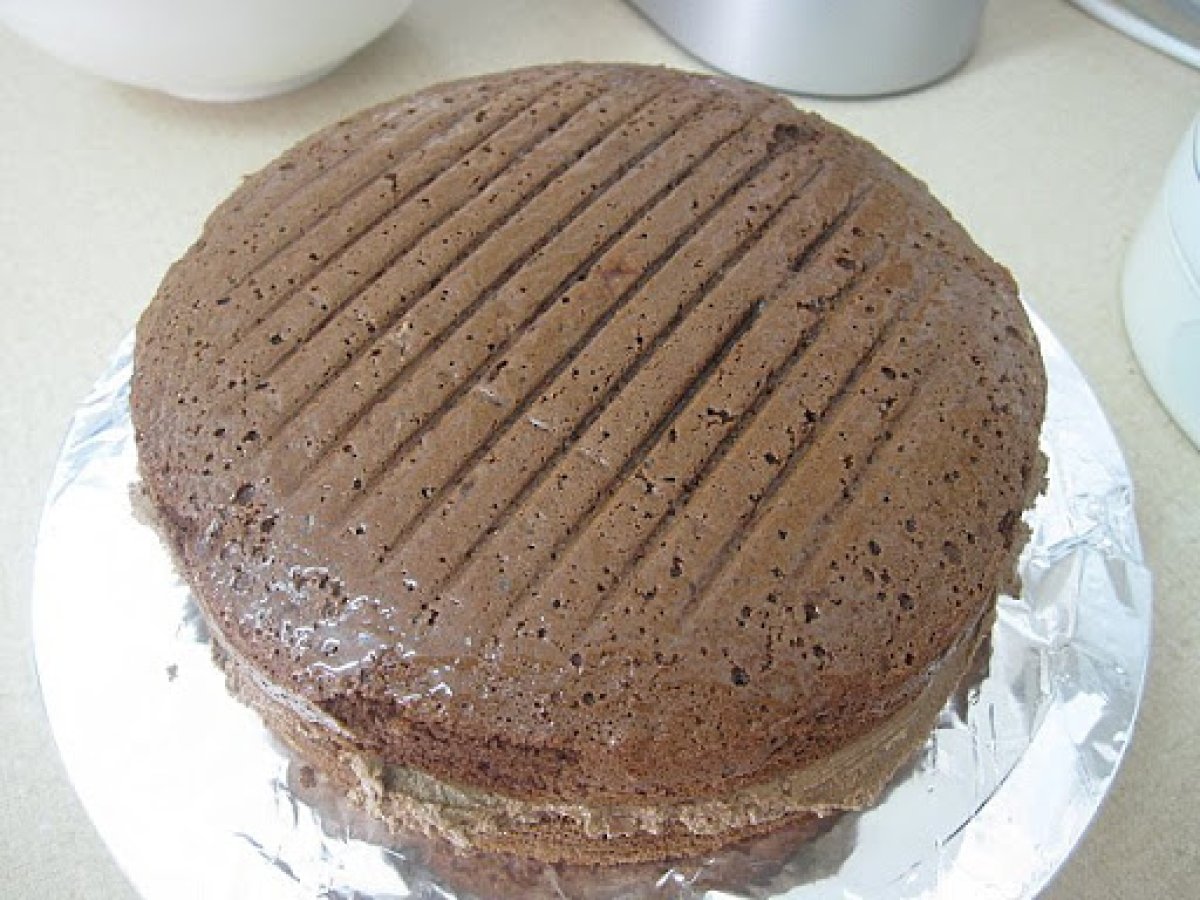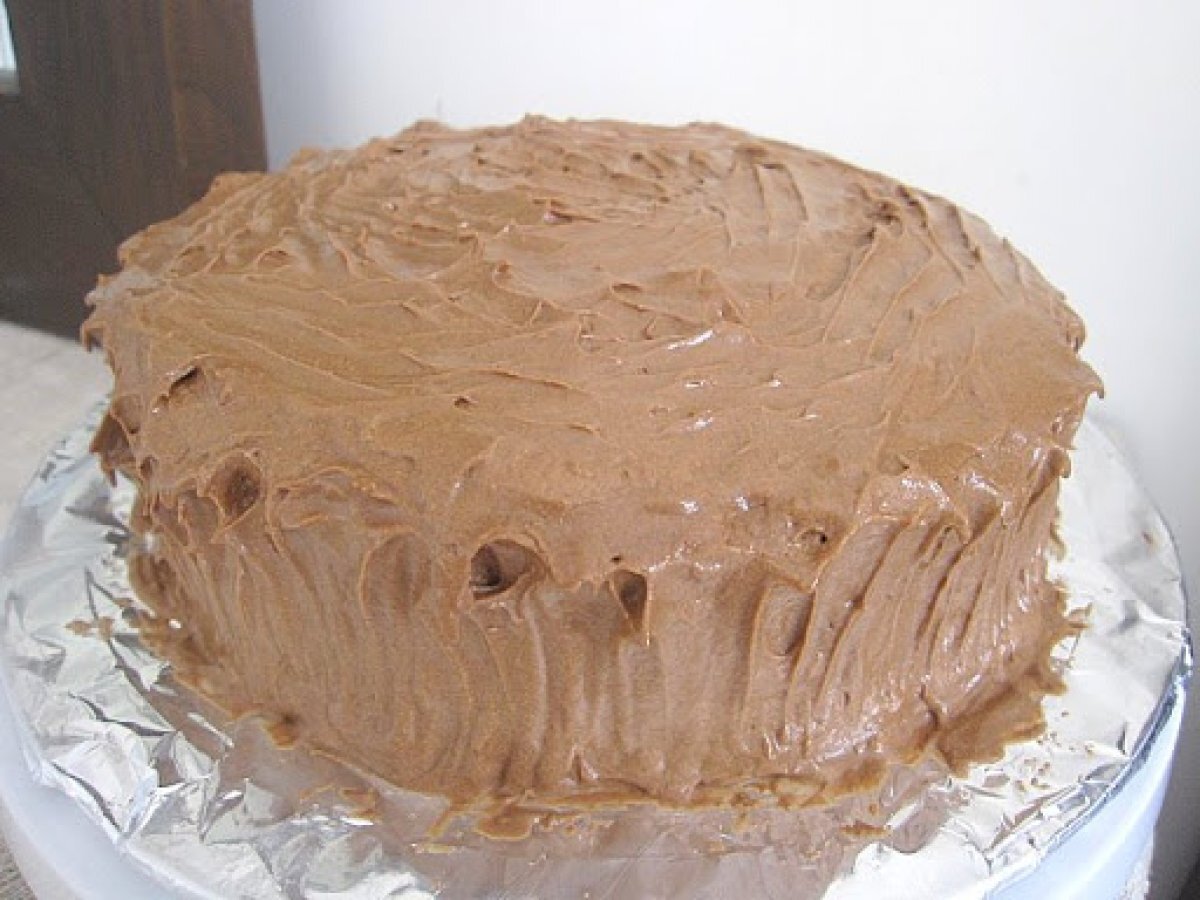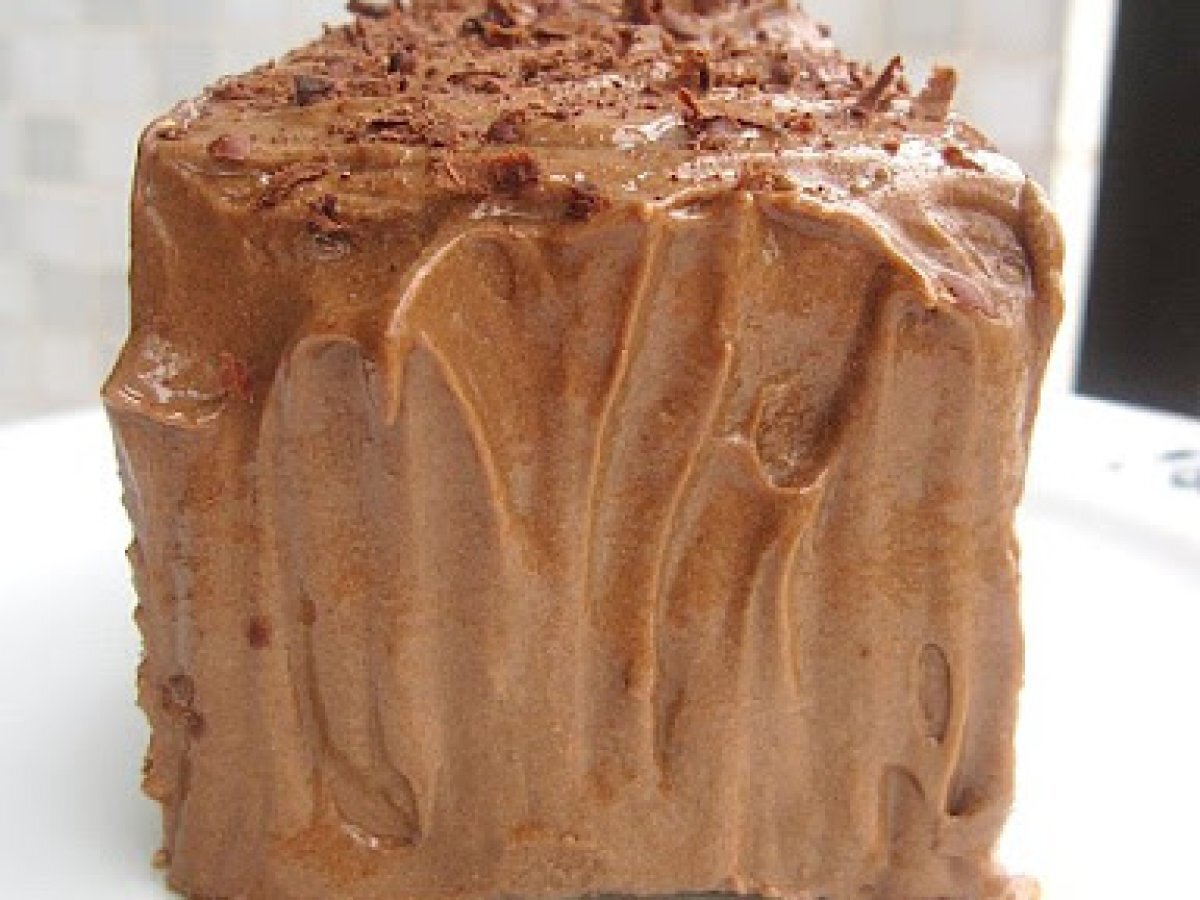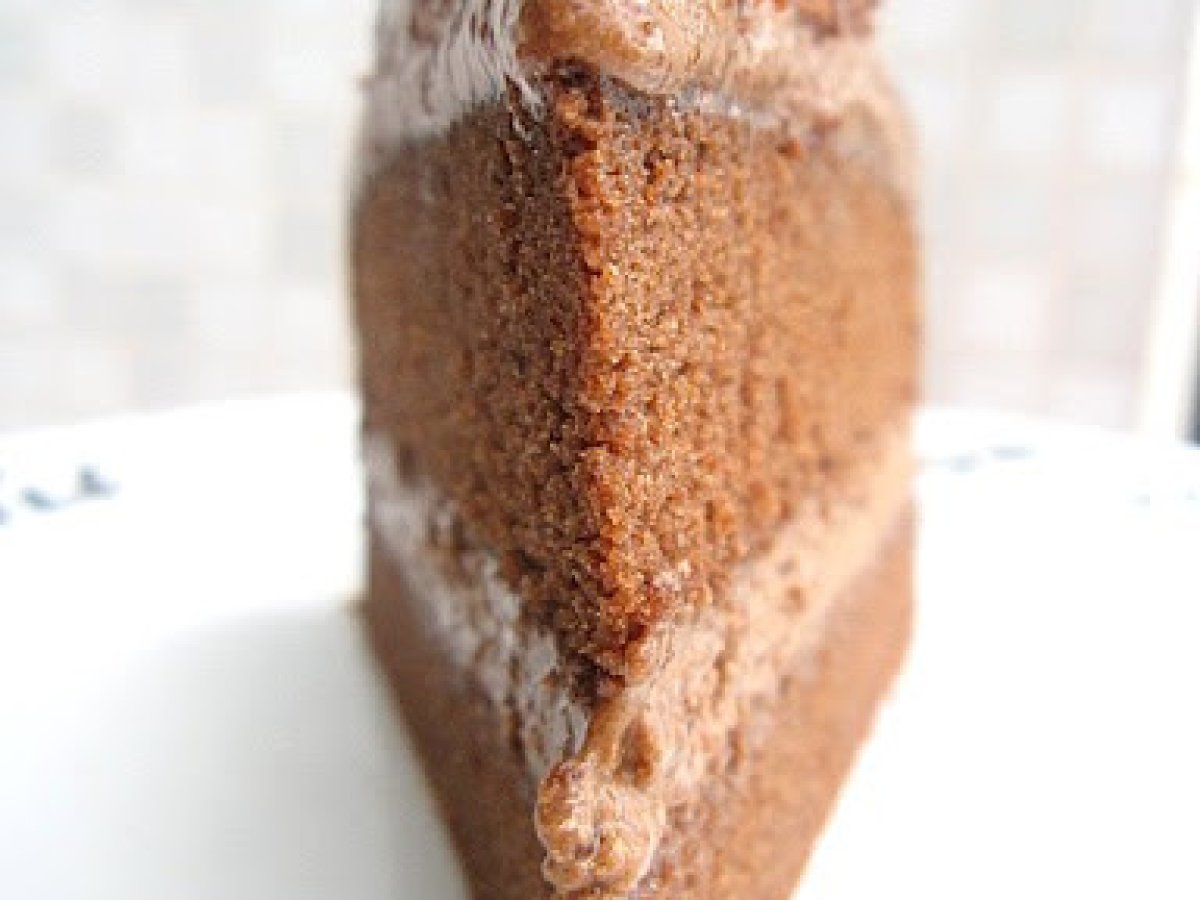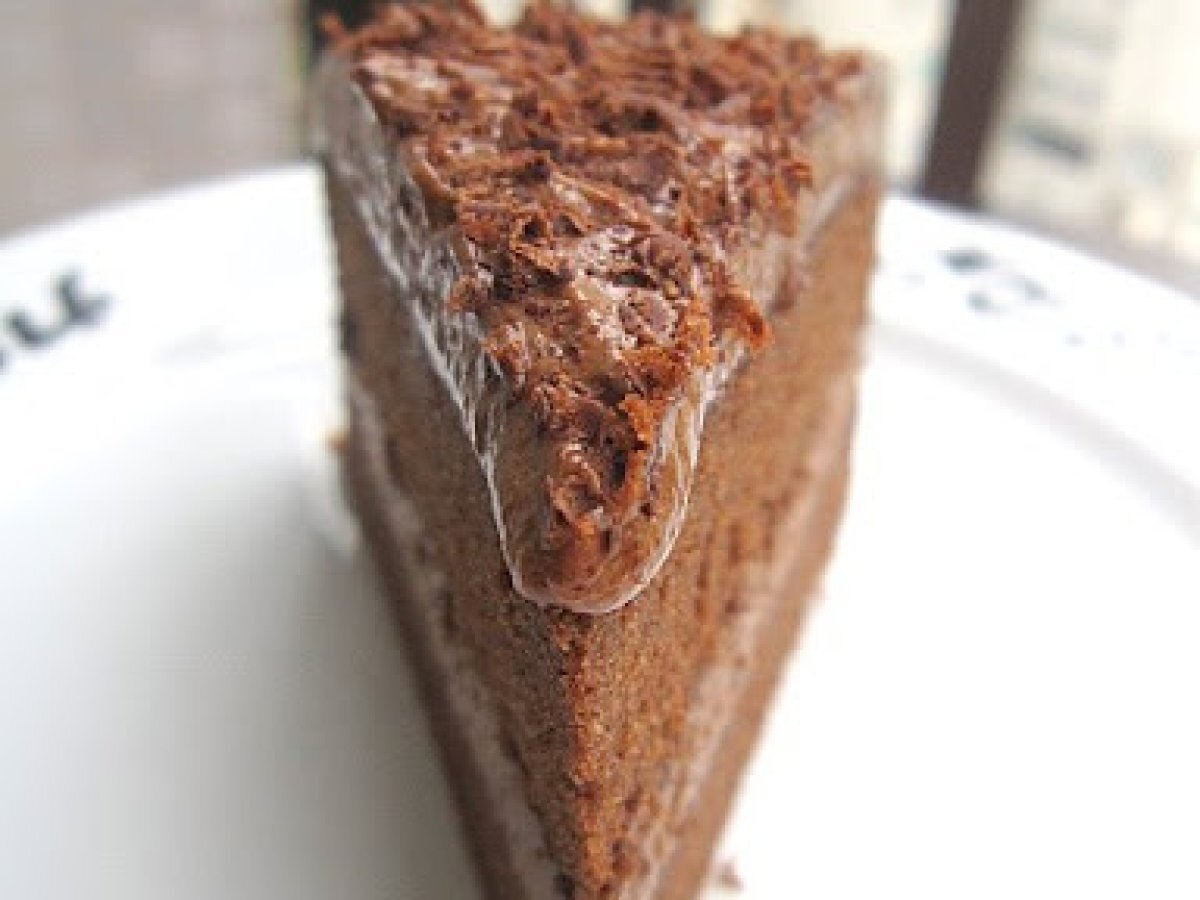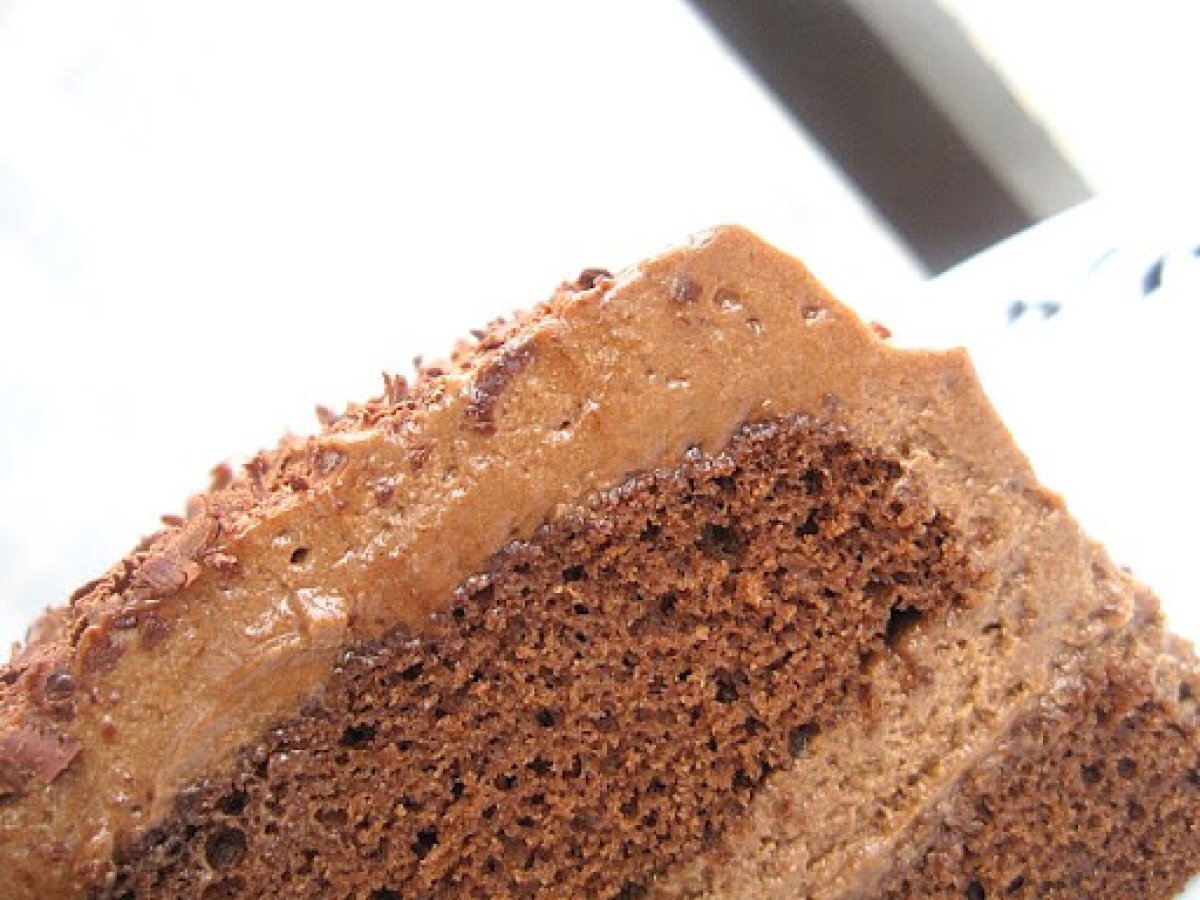 Questions:
Related recipes
Recipes