French chocolate hazelnut cake
French chocolate hazelnut cake
This cake is so moist and chocolaty, a favourite for chocoholics as shown the almonds are visible on the inside which adds a bit of crunch.
Preparation
Preheat oven to 350 degrees F. Grease and flour 9-inch spring form pan.
Microwave 1 cup morsels in medium, uncovered, microwave-safe bowl on high (100%) power for 1 minute; stir. If necessary, microwave at additional 10- to 15-second intervals, stirring just until smooth. Cool to room temperature.
Beat sugar, butter, vanilla extract and salt in large mixer bowl until creamy. Beat in melted chocolate and egg yolks. Add flour and liqueur; beat until smooth.
Stir in hazelnuts. Beat egg whites in small mixer bowl until soft peaks form. Gradually add 2tablespoons sugar; beat until stiff peaks form. Fold into chocolate batter. Spread into prepared spring form pan.
Bake for 35 to 40 minutes or until wooden pick inserted in center comes out still slightly moist. Cool in pan for 15 minutes. Loosen and remove side of pan. Invert onto wire rack to cool completely.
Heat butter, corn syrup and water in small, heavy-duty saucepan over low heat, stirring constantly, until mixture just comes to a boil. Remove from heat. Add remaining morsels; stir until smooth. Cool to room temperature.
Pour 3 tablespoons Glaze into small, heavy-duty plastic bag. Pour remaining Glaze over cake; spread over top and sides. Allow to set for a few minutes. Cut tiny corner from bag; pipe reserved Glaze over cake.
Photos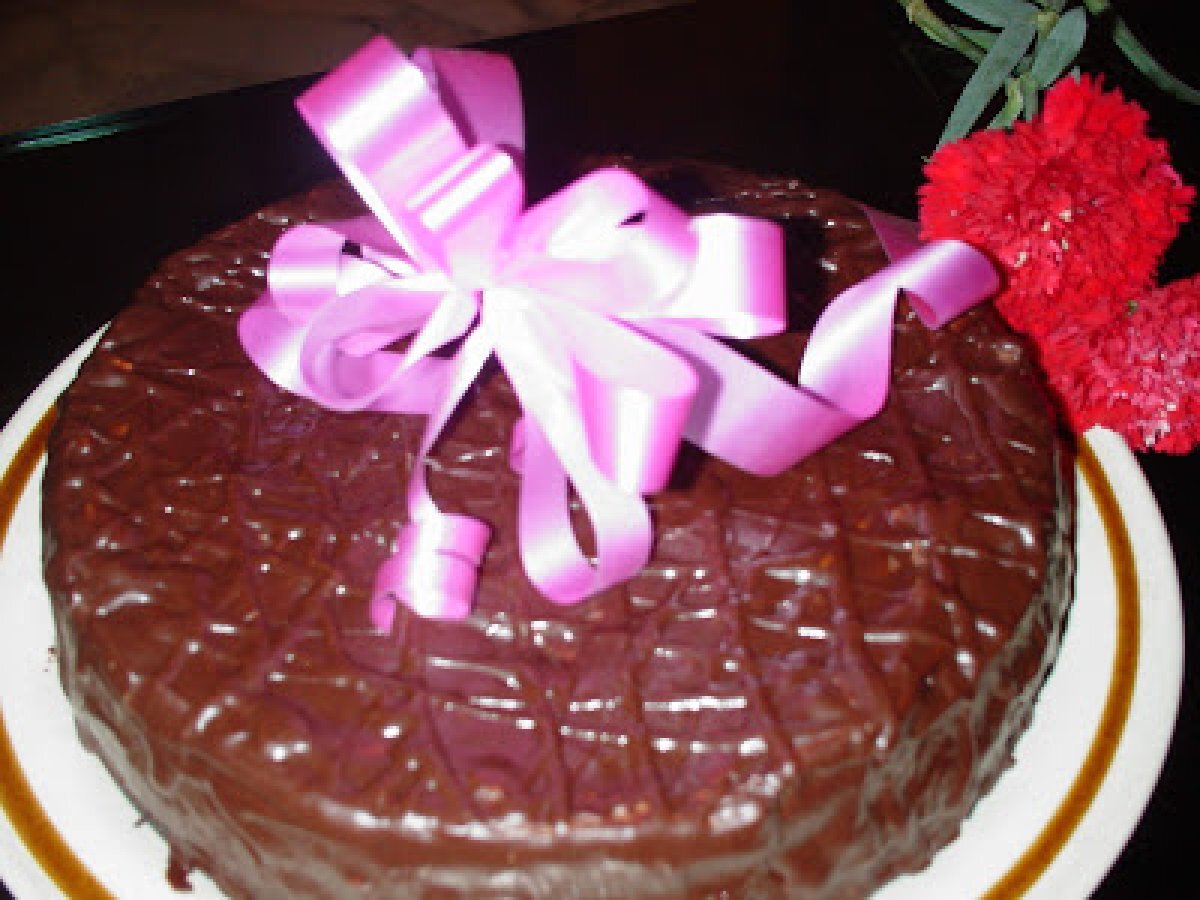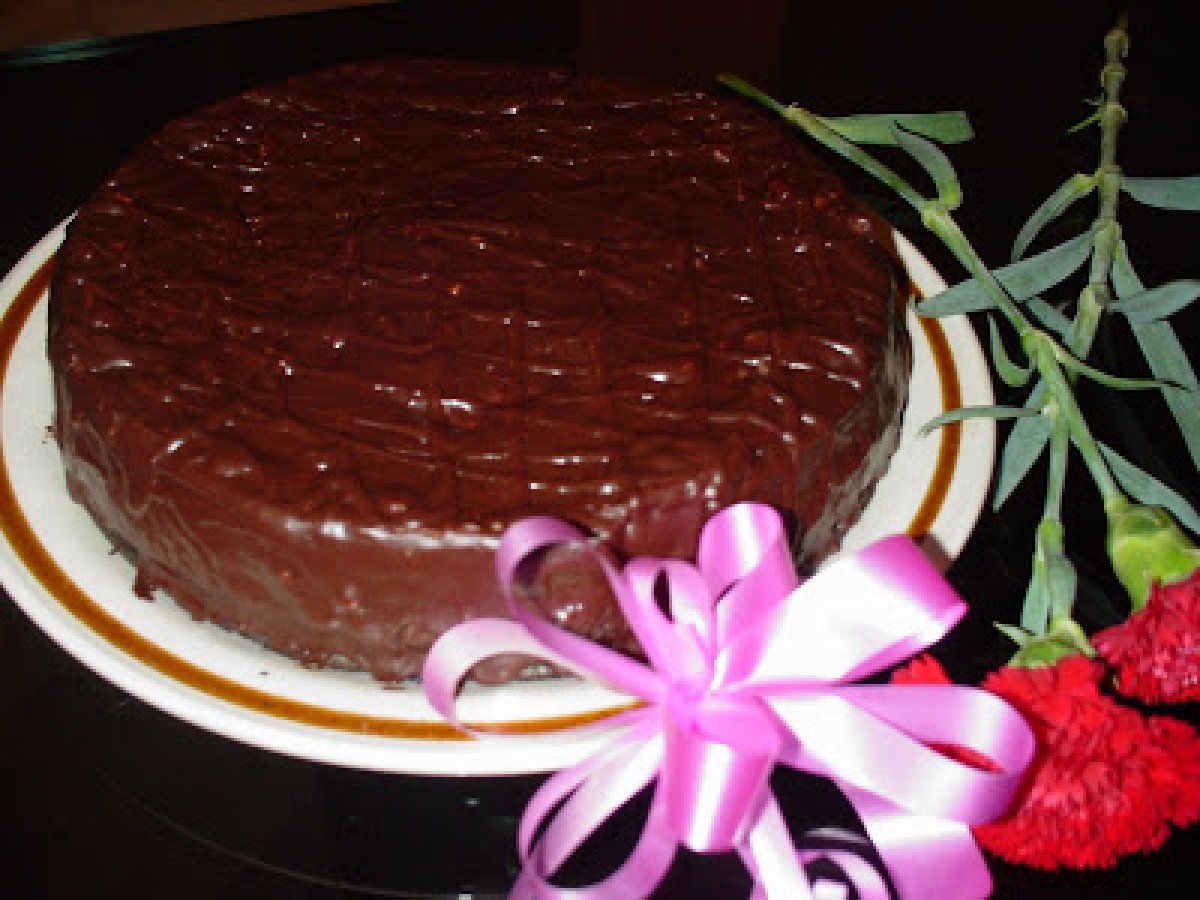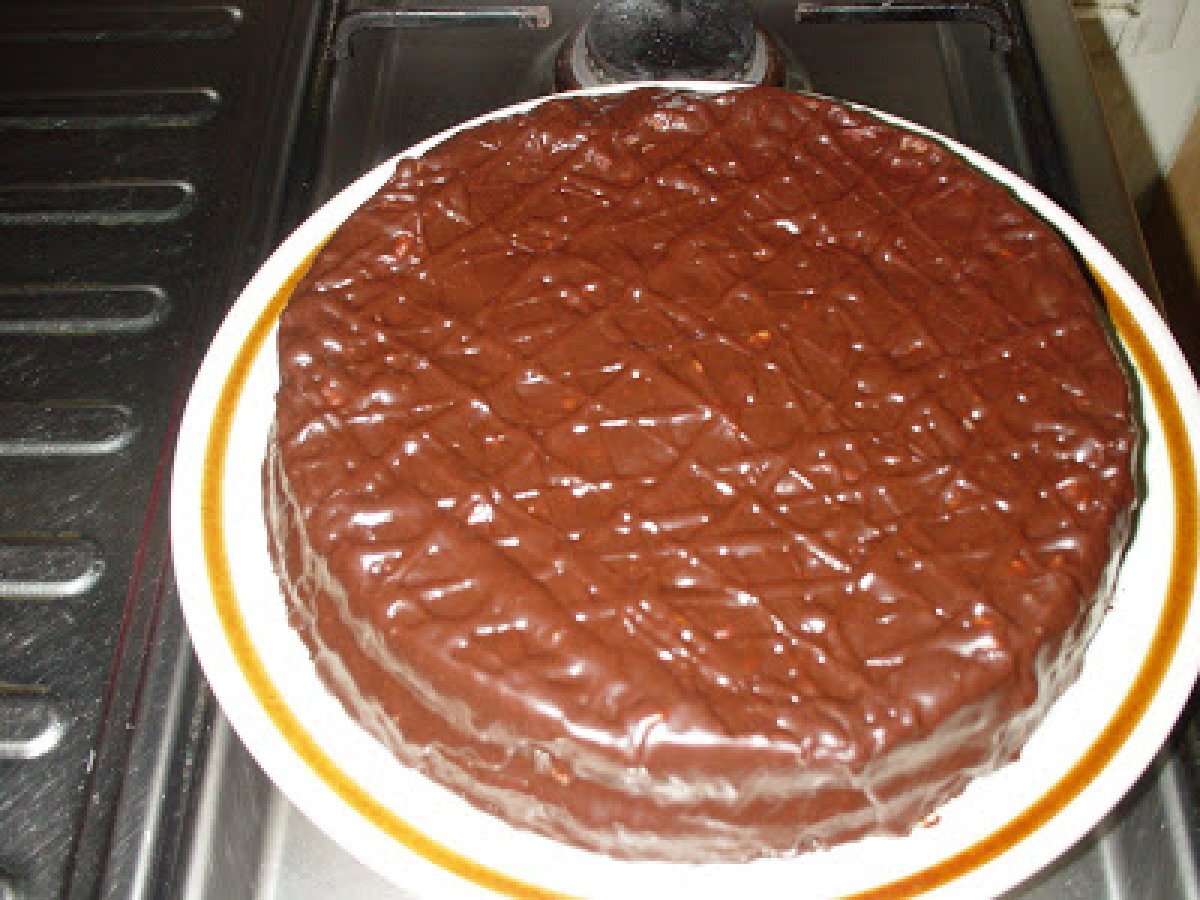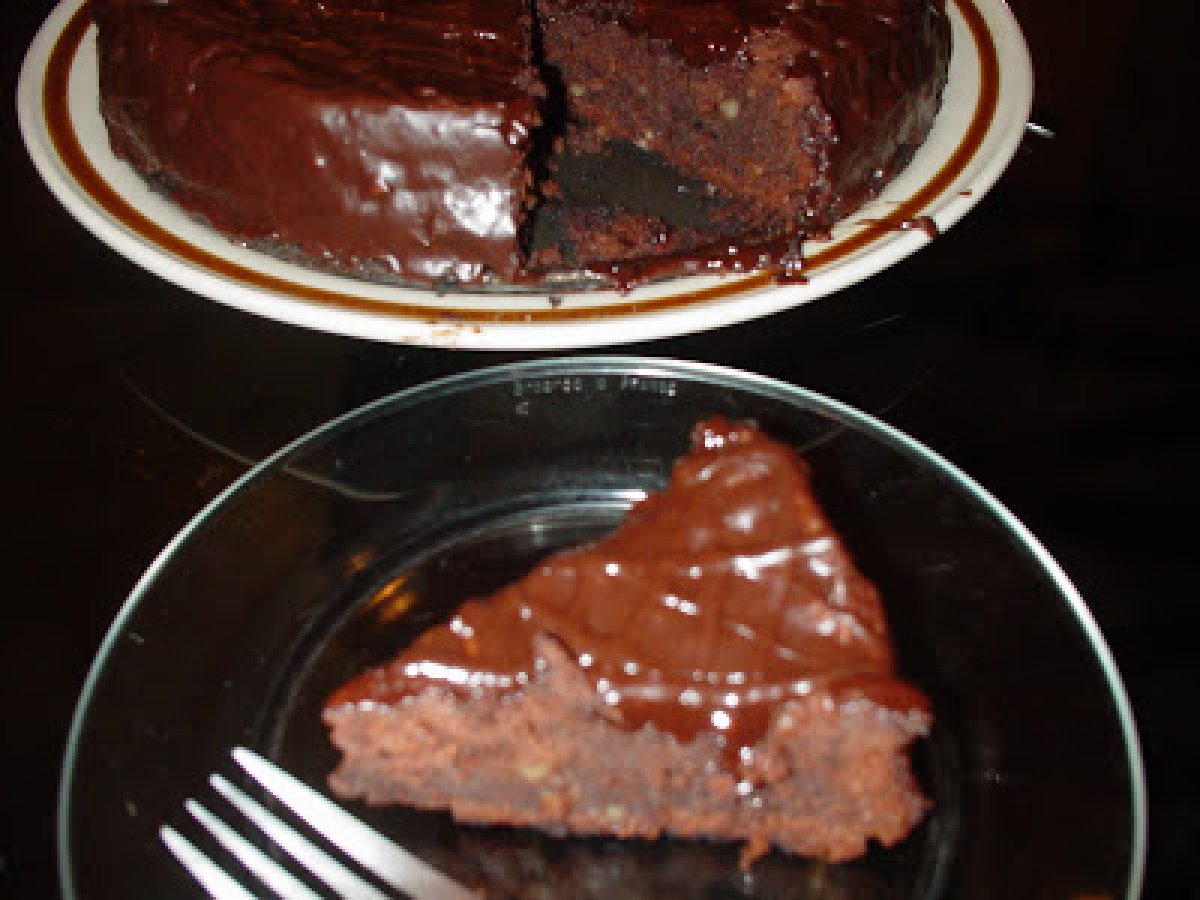 Questions:
Related recipes
Recipes
Related articles