Gelee de pommes (apple jelly): recreating a childhood memory with apples
Gelee de Pommes (Apple Jelly): Recreating a Childhood Memory with Apples
The flavor inside the mouth is intoxicating, a million times better than the sweetest candy.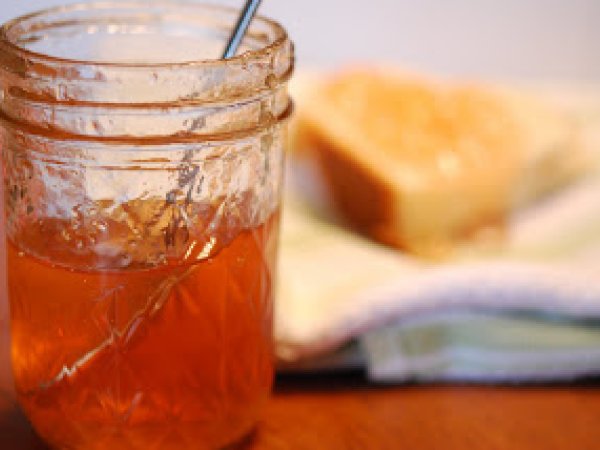 Preparation
Cut your apples into quarters. Throw them in a large stock pot. Squeeze the juice of the lemons on top. Cover with water and boil for an hour.
Cover a sieve with cheesecloth. Place the sieve over a large bowl. Put the cooked apples in a sieve in two batches and squeeze gently to collect the juices. Repeat for the second batch. You should have about 7 cups of liquid. You can now discard the apples.
Place the liquid back in the stockpot. Add the sugar and bring to a boil. Lower the heat and simmer for an hour or two, until the jelly is thickened and darkened.
Meanwhile, in a separate large stockpot, boil your canning jars. When your jelly is ready, remove the jars from the boiling water carefully with tongs. Pour the jelly in using a canning funnel, leaving a half an inch of space at the top. Screw on the lids and invert the jars.
Leave inverted until completely cooled to complete the sterilization process. Once cooled, if the jelly is still too liquid. You can boil it for longer and resterilize the jars.
Nutritional informations:
for 1 serving
/
for 100 g
Nutrition:
Nutritional information for 1 serving (859g)
Carbo:

302.4g

Total fat:

0.2g

Saturated fat:

0.1g

Proteins:

0.5g

Fibers:

1.6g

Sugar:

300.4g

ProPoints:

33

SmartPoints:

73

gluten free
You may like
Recipes