Ginger fudge cake
Ginger fudge cake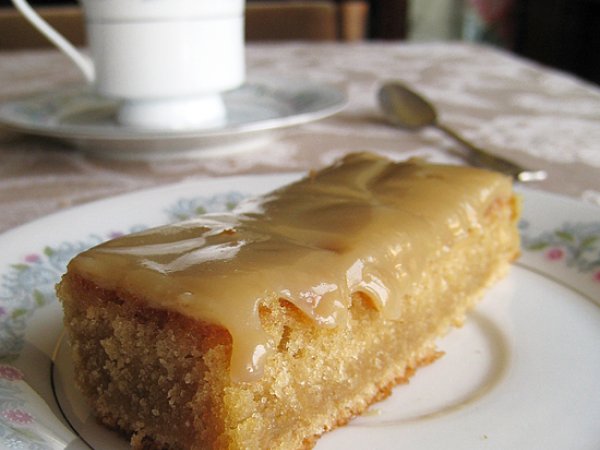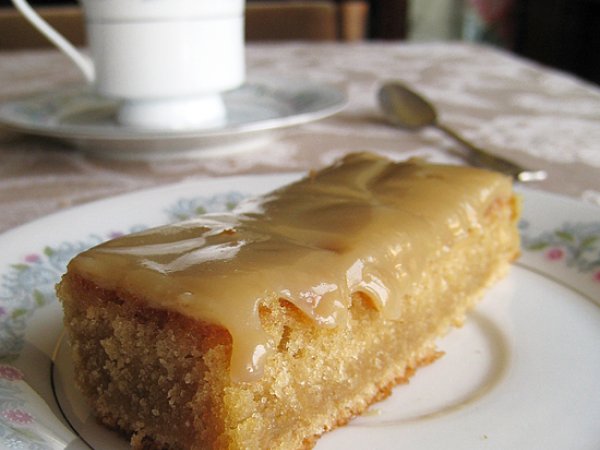 Preparation
Preheat the oven to 190 degrees Celsius (375F). Grease and line a deep 12 inch x 9 inch roasting tray (30cm x 22cm).
Whisk egg whites and salt until firm peaks form. In a separate bowl, beat together the sugar and oil. Beat in the egg yolks, salt and ginger until well combined.
With the beaters still going, add in 1/3 of the flour then 1/3 of the water. Continue to alternate the flour and water until it is all mixed into the batter. Gently fold in the beaten egg whites with a spatula.
Bake on the centre shelf of the oven for 35-40 minutes or until golden brown and slightly shrinking away from the sides of tin.
Turn onto cake cooler and leave until cold. The cake will keep shrinking away from the pan during this stage.
Fudge Topping:
Place ingredients in a saucepan. Melt the sugar and then gentle bring the mixture to the boil on low heat. Boil for 2 mintues, stirring constantly. Remove from heat immediately and add a few drops of vanilla extract. Pour the topping onto the cooled cake and quickly spread to the sides with a spatula. Allow the topping to cool before serving the cake.
Related recipes
Recipes