Chocolate salami - video recipe!
Chocolate salami - video recipe!
or
Chocolate what? Don't worry, this sweet salami is the best thing that could happen to you today : a sweet appetizer, shaped like a salami, but tasting like chocolate and biscuits!
Ingredients
---
7 ounces biscuits
---
---
---
---
icing sugar
Preparation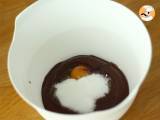 Step 1
Melt the chocolate with the butter. Mix well, then add the egg and the sugar and mix again.
Step 2
Crush the biscuits in big pieces.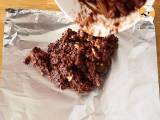 Step 3
Add them to the chocolate mix. Put half of it on aluminium foil.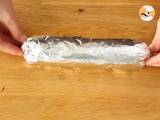 Step 4
Wrap it up and close the edges, to make it look like a salami. Do the same with the remaining preparation. Put in the fridge for at least 2 hours.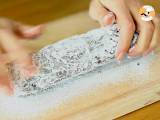 Step 5
Take the aluminium out of the salamis, then sprinkle with icing sugar. Rob it with your hands to make it stick.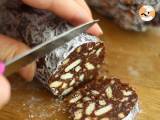 Step 6
There you are, your chocolate salami is ready!
Nutritional informations (for 1 serving):
* Percent daily values are based on a 2000 calorie diet * 1 serving = 41g
SmartPoints:
9
(1 serving)
---
---
Related recipes
Recipes
Related articles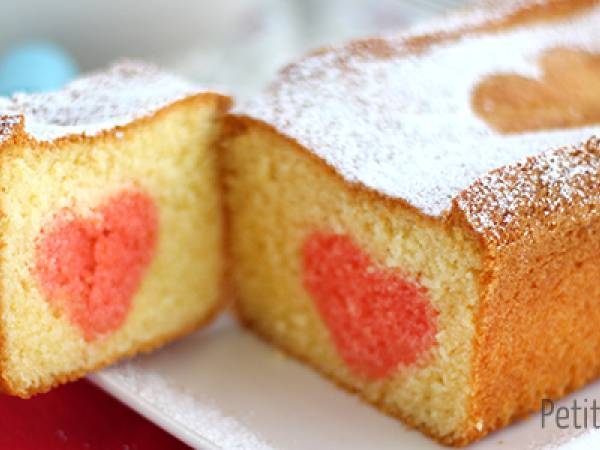 10 recipe ideas you should cook for your Valentine this year