Irish Christmas Cake - Ciste Nollag
Preparation
Heat the oven to 350 F. Cream the butter and sugars together until light and fluffy. Add the whisked eggs bit by bit beating well between each addition, there's a good likelihood the mix will curdle near the final additions...do not worry about this the flour and other ingredients will help rectify this situation.
FOLD in sifted flour, spices, ground almonds, fruit juices, zests and salt until well blended but don't work it too hard, beat it or mix too long as it will, indeed, make the cake hard!!
Add the prepared fruits and walnuts gradually, and the alcohol if you choose to add it, this starts to get to be hard work but it is good for you and remember the harder you work, the more calories you burn, the more cake you can eat.
Put the cake mix into the prepared tin and smooth the top with a wet spatula then loosely cover with the greased parchment round. Set cake on middle rack in the oven.
After half an hour reduce the heat to 275 and cook for 1 1/2 hours. Now start checking the cake about every 20 minutes for doneness, a skewer inserted should come out clean and the cake should smell great and look baked. If you need the top to brown more take off the parchment on top, if you think the cake is browning too much lower the heat.
When the cake is ready remove from the oven, leave in the baking tin and pour over 2 more tablespoons of the assigned alcohol. Take out of the tin after about 30 minutes and then allow to cool on a rack until completely COLD!!!...you cannot put it into the tin unless it has no heat in it at all or the cake will get clammy and yucky.
Wrap in parchment paper before secreting it into it?s safe and happy airtight tin this is a must to keep the cake from molding, also keep the tin in a cool, dark place.
Photos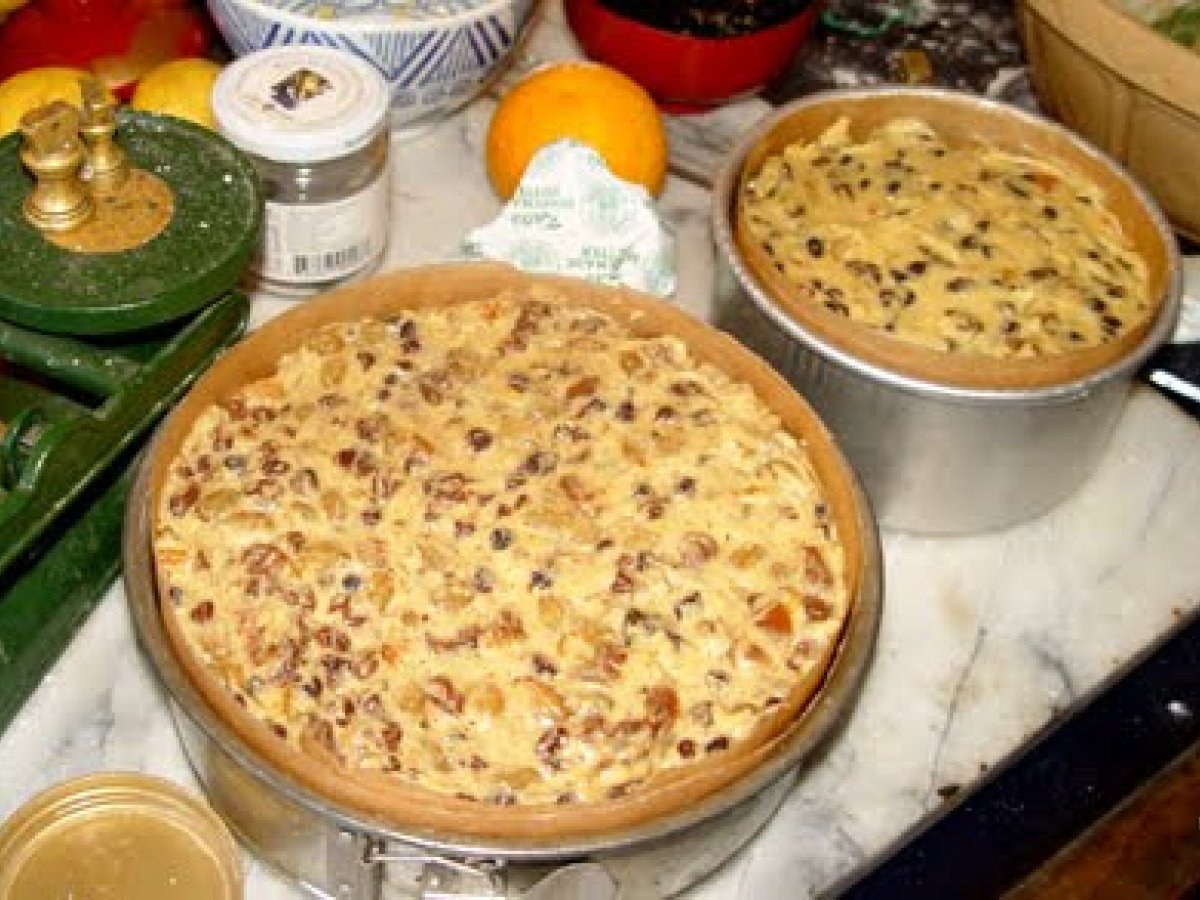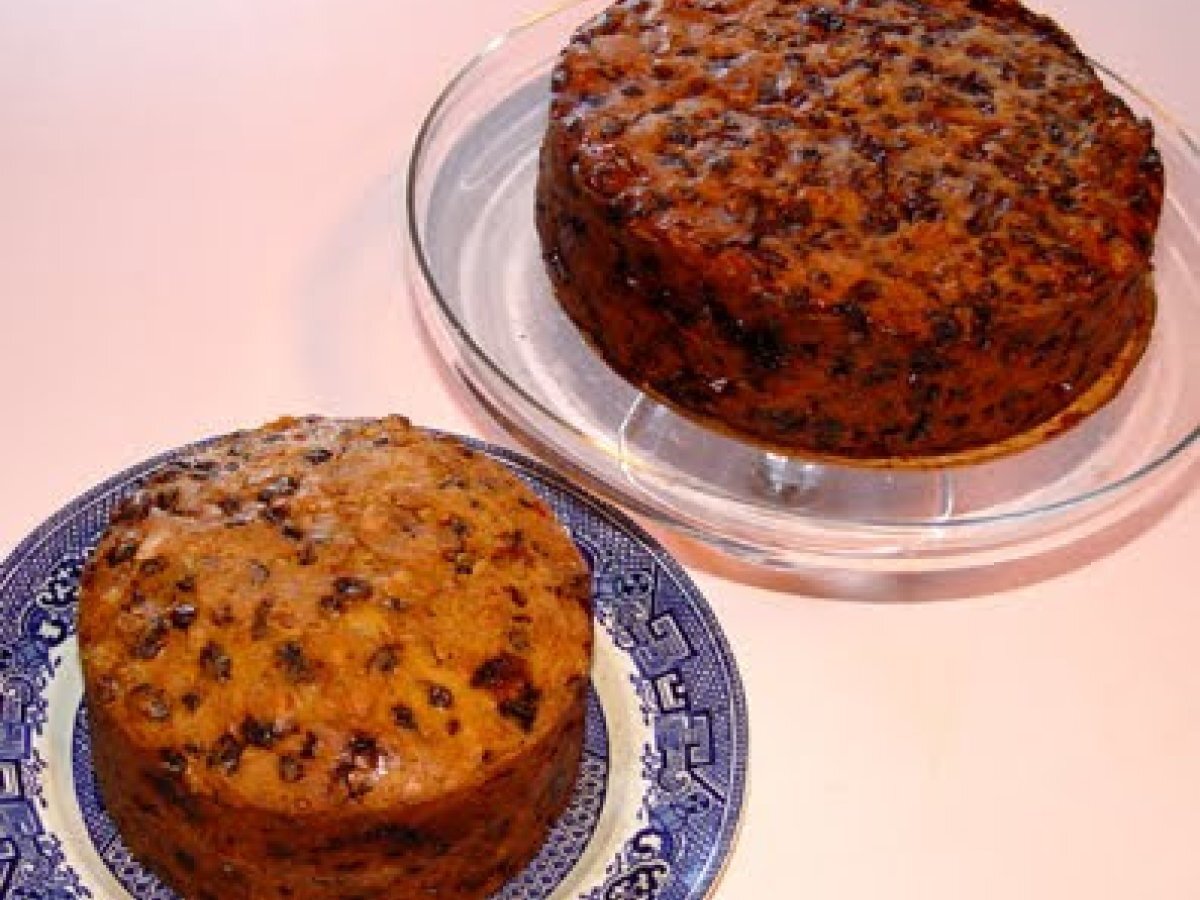 Questions:
You may like
Recipes
Related articles