Lemon meringue pie, the recipe step by step
Lemon meringue pie, the recipe step by step
This is the fantasy of every pastry lover : a crunchy crust, a sour lemon curd, all topped with the fluffiest meringue ever! Become a real pastry chef making this one of a kind pie!
Materials
11 inches pie pan
Cooking thermometer
Piping bag (optional)
Torch (optional)
Preparation
The pie crust :
In a bowl, put the softened butter, the icing sugar, the vanilla sugar, the salt and the powdered almonds, and combine to get a creamy and smooth mix. Then, add the egg and mix well. The mix should be lumpy. Add the flour, and mix using your hands to form a ball. Caution, don't knead more than necessary, you just have to get a smooth dough.

Wrap the dough in some plastic foil and flatten it a little. Put in the fridge for 1 hour (if you put it as a ball, it will take longer to chill).

Roll the dough out and line the pie pan with it. Sting it with a fork, then put in the fridge for 30 minutes. Then, bake 20 minutes at 350°F (180°C).

The lemon curd :
Combine the eggs with the sugar and the corn starch. Add 2 lemons juice and the peel of one of them. Mix well, then thicken it on medium heat, constantly stiring with a whisker.

Once the curd has gotten thick enough, take it out of the heat, and all the butter. Mix until it has all melted, and add the last lemon juice.

Pour this custard in the baked crust, smooth the top, and put in the fridge for 1 hour.

The Italian meringue :
Put the sugar and the water in a pot, and bring to a boil. Put your thermometer in it and wait until the syrup reaches 240°F (115°C).

While the syrup reaches its temperature, start whisking the egg whites : they have to be foamy. Once the syrup reaches 240°F, pour it in a thin stream on the egg whites while whisking.

Then, whisk at high speed, until the bowl gets cold again (it can take around 10 minutes).

Fill a piping bag with the meringue, and put it on the lemon pie. You can spread it if you don't have a piping bag.

Finally, grill the meringue using a torch. If you don't have one, put it under the grill of your oven for 5 minutes.

There you are, your lemon meringue pie is ready!
Photos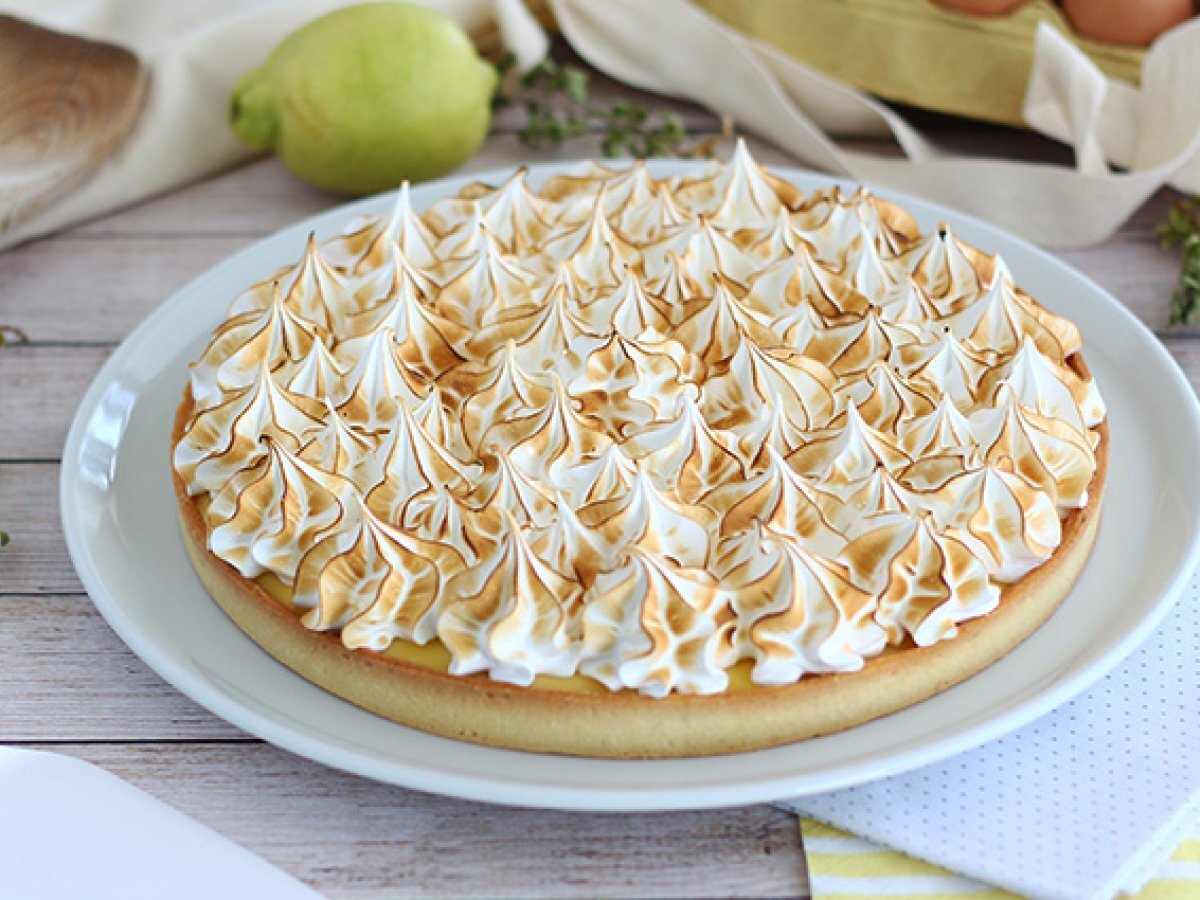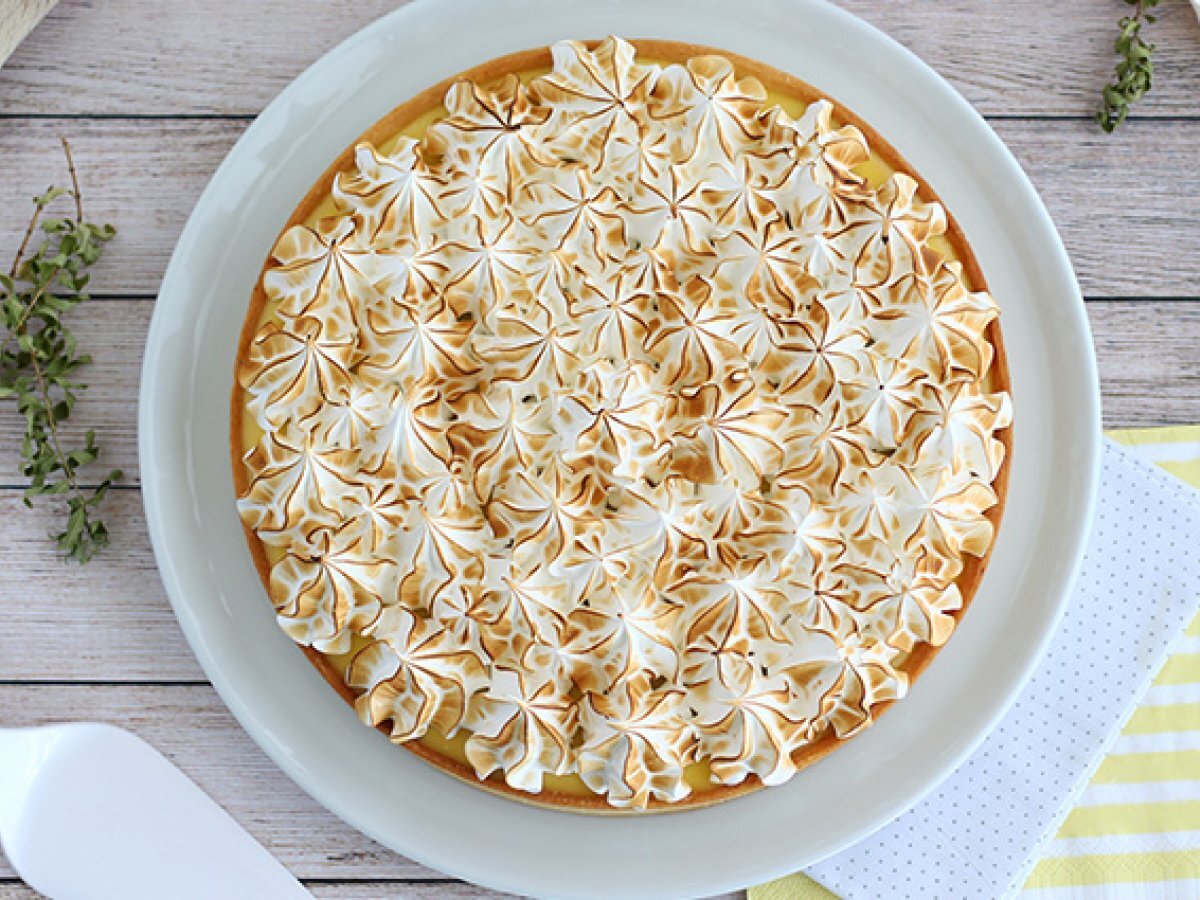 Questions:
You may like
Recipes
Related articles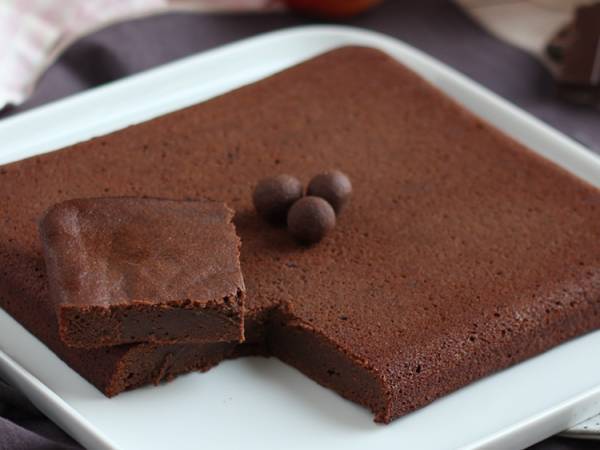 Easy and tasty butter free desserts!