Macarons with earl grey chocolate ganache
Preparation
For the whites:

the day before, separate your eggs and store the whites at room temperature in a covered container. If you want to use 48hrs egg whites, you can store them in the fridge. Bring egg whites to room temperature before using.
Sift icing sugar and ground almonds into a bowl.
In a stand mixer fitted with a whisk attachment, place egg whites into the bowl and whisk until frothy.
Add half the sugar and continue to whisk on medium speed for another minute.
Add the remaining sugar and whisk on medium speed until it resembles soft peak meringue peaks. The meringue should have a glossy look to it. Add in the food colouring of your choice and whisk briefly to blend in the colours. Detach mixing bowl from machine.
Fold in half the dry ingredients using a spatula. Fold from below of the bowl to upwards in an 8 shape formation.
Add in the remaining dry ingredients and fold until mixed. Do not over-mix your batter.
Put mixture into a piping bag and pipe big rounds of about 1 1/2" circles onto parchment lined baking trays. Make sure that you leave sufficient space in-between each.
Bake for about 10 mins in a pre-heated oven of 160C.
Once baked and if you are not using them right away, store them in an airtight container out of the fridge for a couple of days or in the freezer. To fill: pipe or spoon about 1 tablespoon of ganache in the center of one shell and top with another one.
Earl Grey Chocolate Ganache:


Place chocolate in a metal bowl and place it over a saucepan of simmering water. Ensure that the base of the bowl does not touch the water. Stir the chocolate until it has melted.
In the meantime place thickened cream in a saucepan and place over a medium heat. Once it starts to simmer remove from fire. Pour cream over the tea leaves and glucose. Cover the bowl with a plate to insure the mixture for about a minute.
Strain the thickened cream and pour a bit over the chocolate. Stir the chocolate mixture and then slowly pour in the remaining cream.
Add in the butter and using a hand-held blender, blend the chocolate mixture until it becomes a smooth and glossy ganache.
Place mixture in the refrigerator for about 20 minutes until it is easy to pipe.
Photos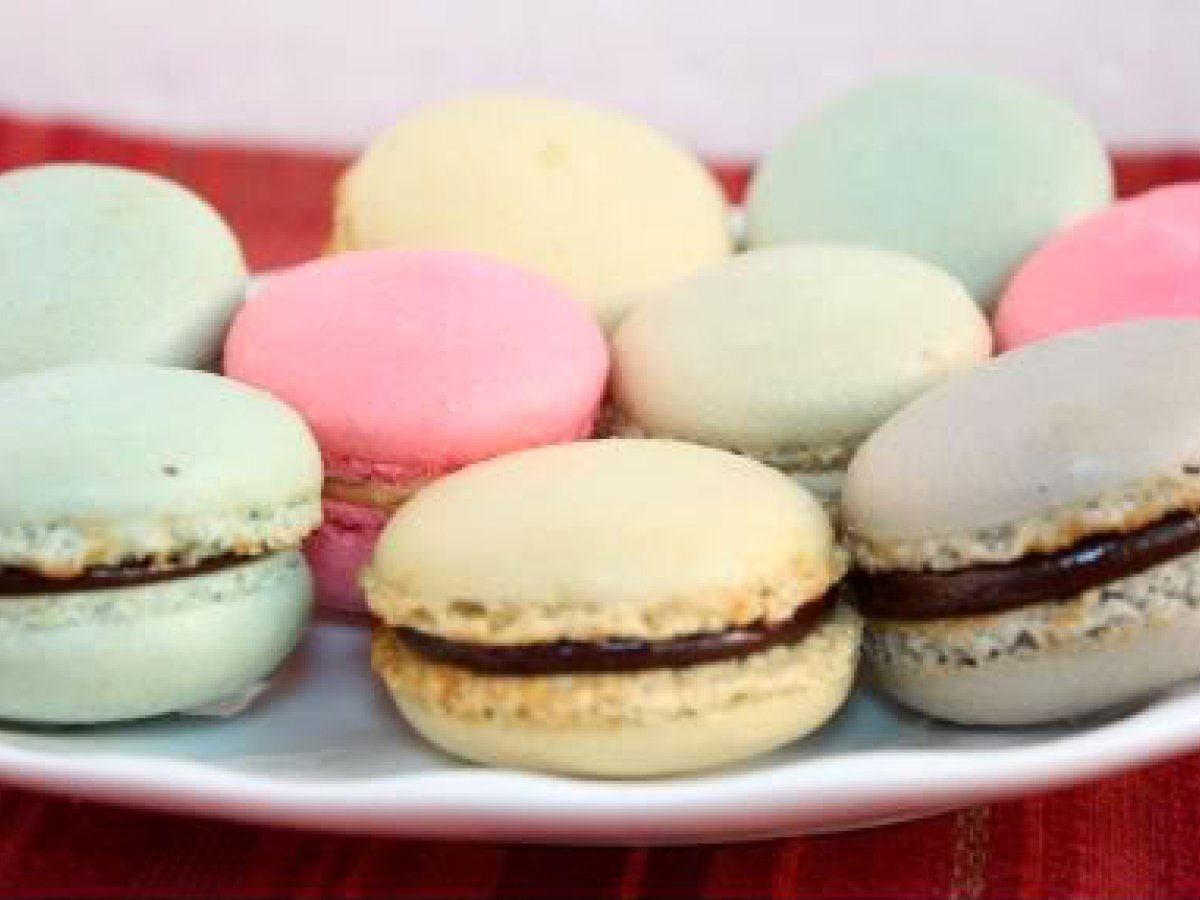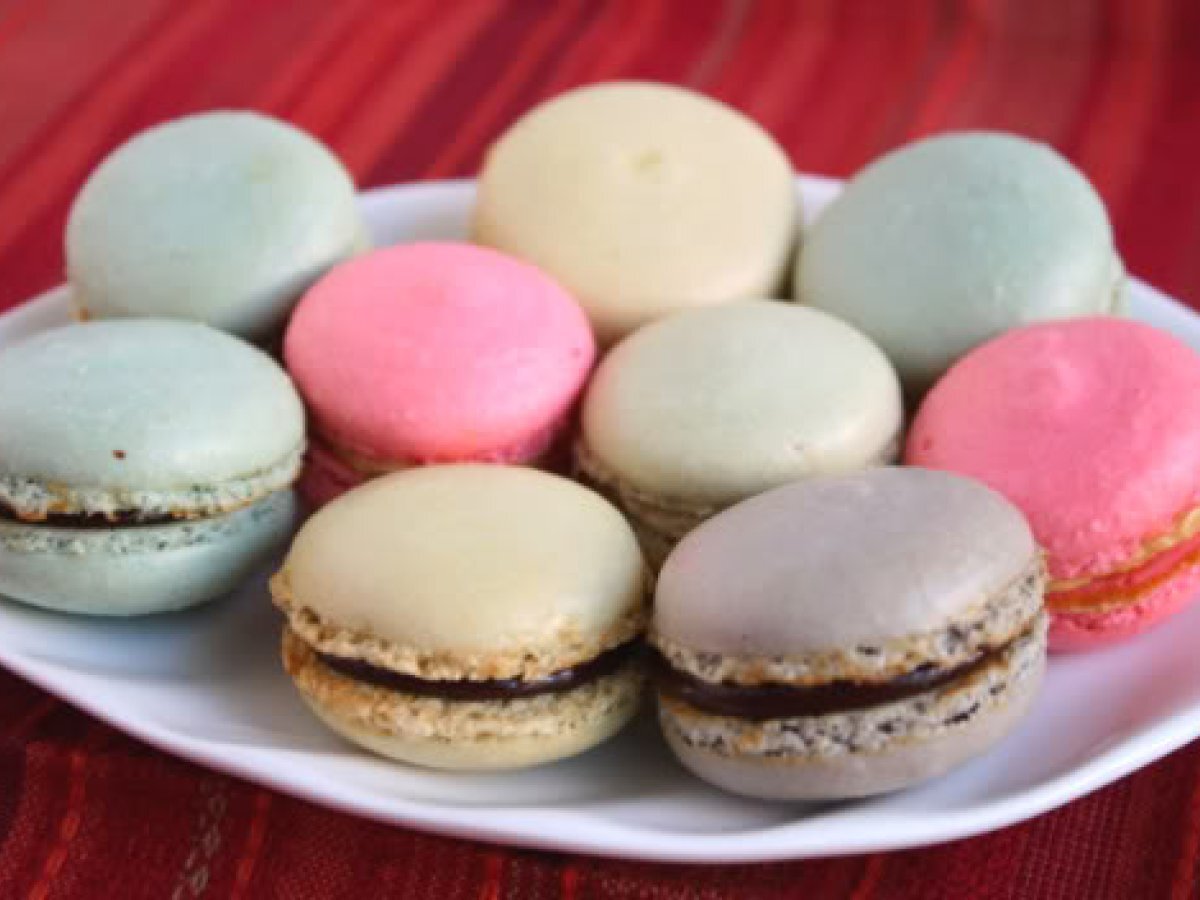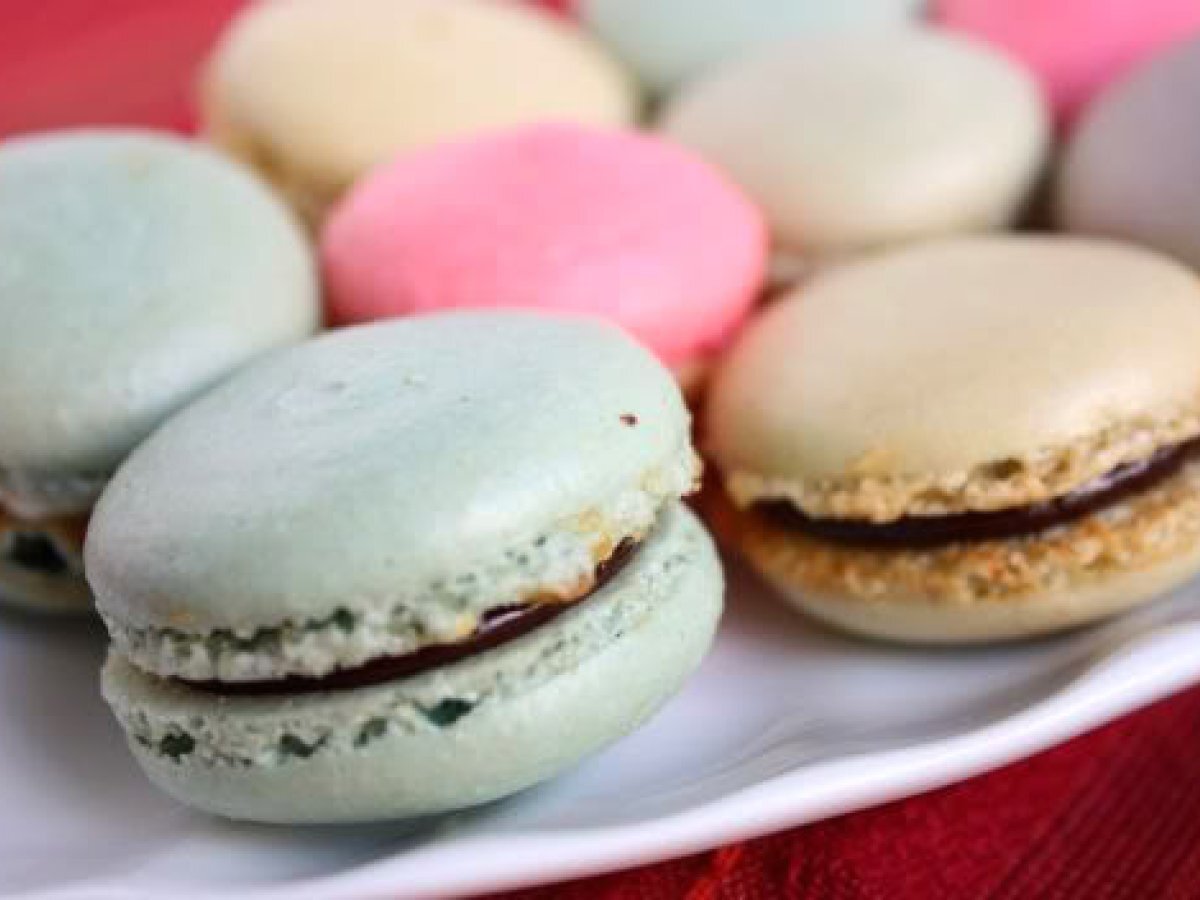 Questions:
You may like
Recipes