Marzipan mousse with christmas compote
Preparation
Soak the gelatin sheets in cold water as per the package instructions. Heat the milk to 50°C approx., cut marzipan into pieces and add to the milk. Beat well in a blender or electric mixer until completely dissolved.
The mixture must be fine and without very noticeable chunks.Add the drained gelatin sheets to the mixture and stir well to dissolve. Leave to cool to about 30°C.
When the warm milk and marzipan mixture is tempered, whip the cream to stiff peaks. Add the liquid to the whipped cream in four or five batches and mix gently each time, being careful not to deflate the cream too much.
When everything is homogenized, pour the mousse into whatever molds you want to use. Pastry rings are great for these matters, especially if we want to make small portions, but it is also possible to use a rectangular loaf dish and cut the mousse into slices.
The mousse can also be poured into a round mold to use it as a layer in a cake. To easily unmold the mousse first cool it in the refrigerator and then freeze it in the freezer, better overnight.
If you use another type of mold, it?s better to line it with plastic wrap to easily unmold the mousse. The compote-sauce is prepared by cooking the dried fruit covered with the wine.
Cook until the fruits are softened and the wine has thickened to your taste and turned into a beautiful syrup.
Let cool. You can make this several days before use, for it is better to leave it to rest so that the flavors mingle.
The day you want to serve the mousse, take it out of the freezer at least 2 hours in advance and transfer it to the fridge.
Serve it on a beautiful dish and then top with the compote.
Photos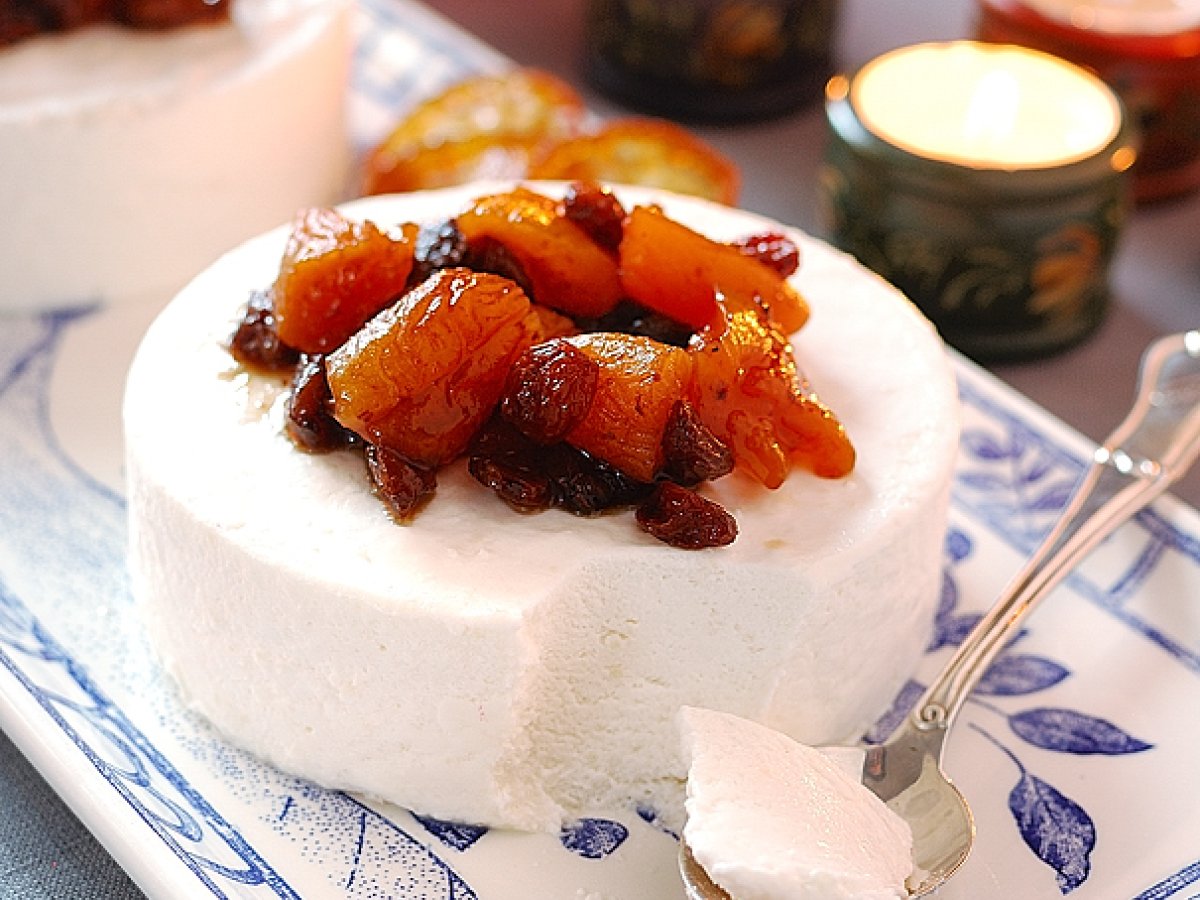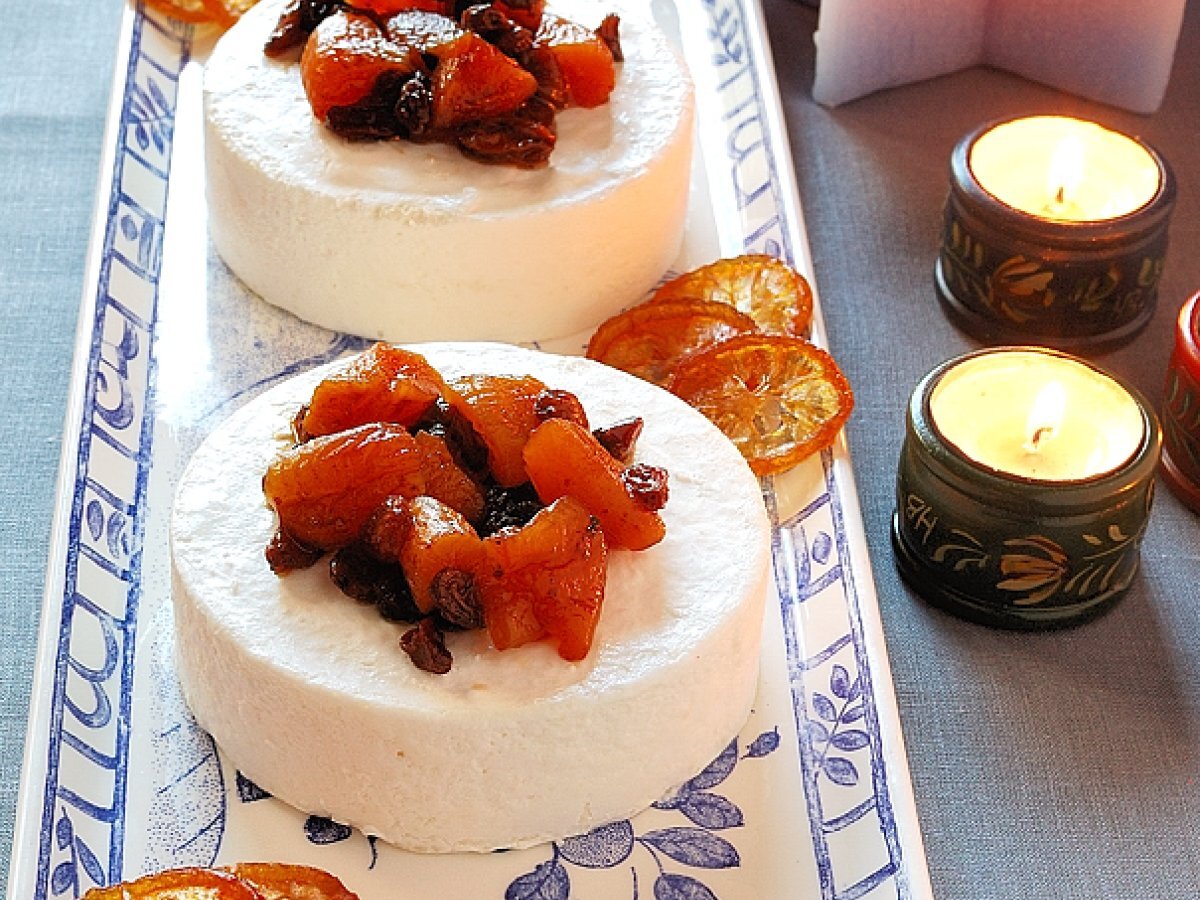 Questions:
You may like
Recipes