New-york cheesecake
New-york cheesecake
A real New-York style cheesecake, who can resist? We can't for sure!
Materials
9 inches springform pan
Wax Paper
Preparation
Crush the biscuits into powder. Melt the butter and add it the biscuits. Mix well.

Put a wax paper sheet in the bottom of the springform pan. Butter the edges of the pan, and pour the previous mix. Press it well on the bottom and the edges of the mould using a spoon. Put in the fridge until you need it.

In a bowl, put the cream cheese, the sugars, and whisk to make it loose.

Add the eggs and the flour, and combine until smooth.

Finally, pour in the cream and mix well.
Pour this batter into the springform pan.

Bake 40 minutes at 375°F (190°C).
Leave to cool after baking, then put a few hours in the fridge before unmoulding.

There you are, your New York cheesecake is ready!
Observations:
The cream cheese : it is the star ingredient of this recipe! Use Philadelphia to have a nice result, but you can also replace it by ricotta if you like.

The biscuits : Generally we use digestive biscuits, but you can replace them by speculoos or any other biscuit.

New-York style : The whipping cream is the swing ingredient to get a NY style cheesecake.
Photos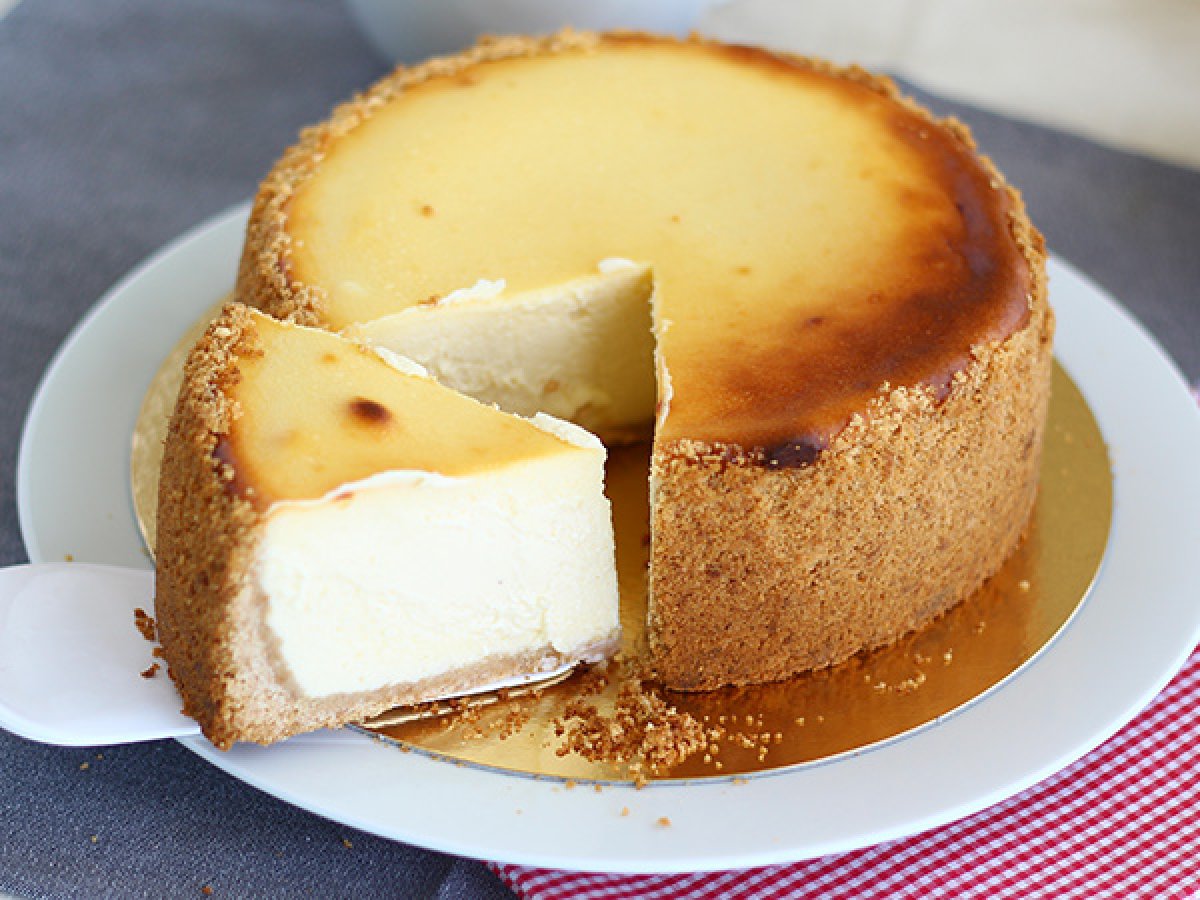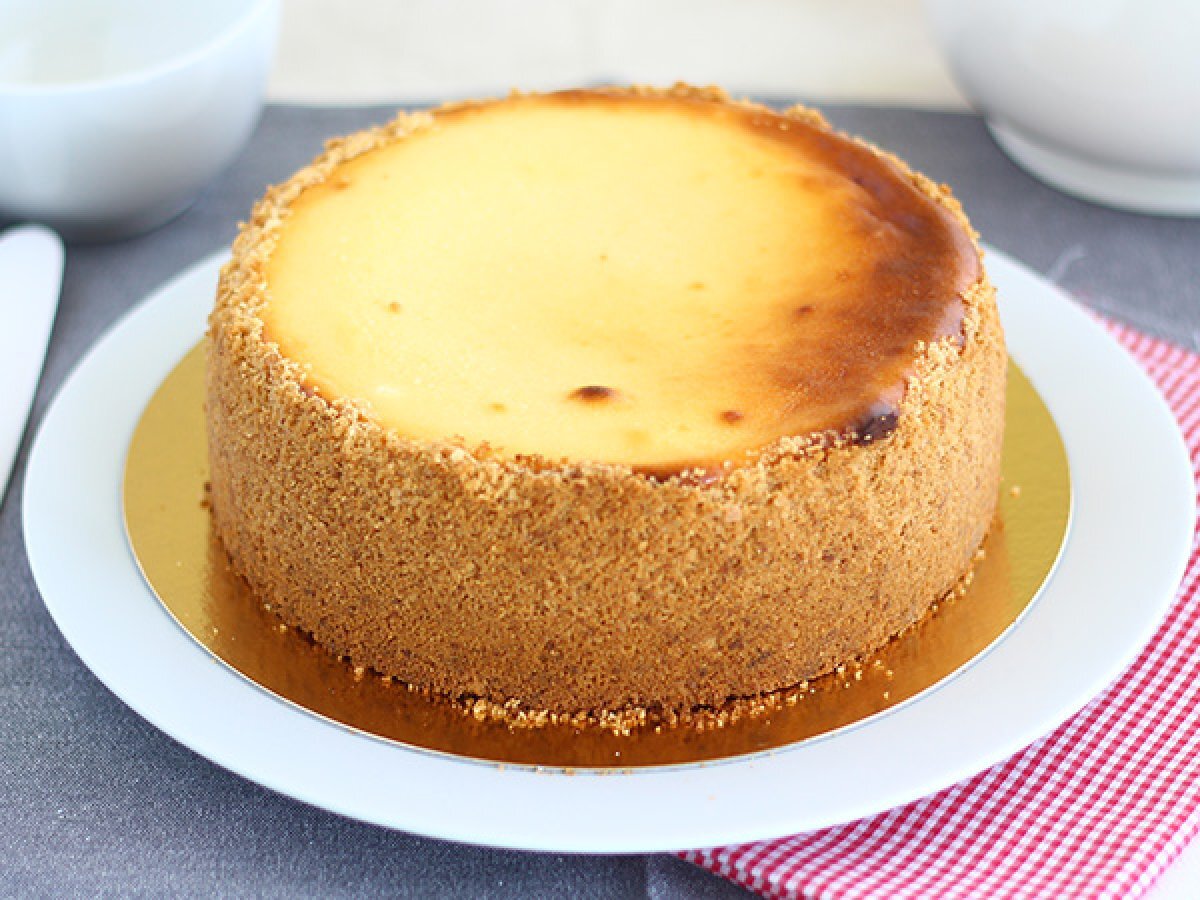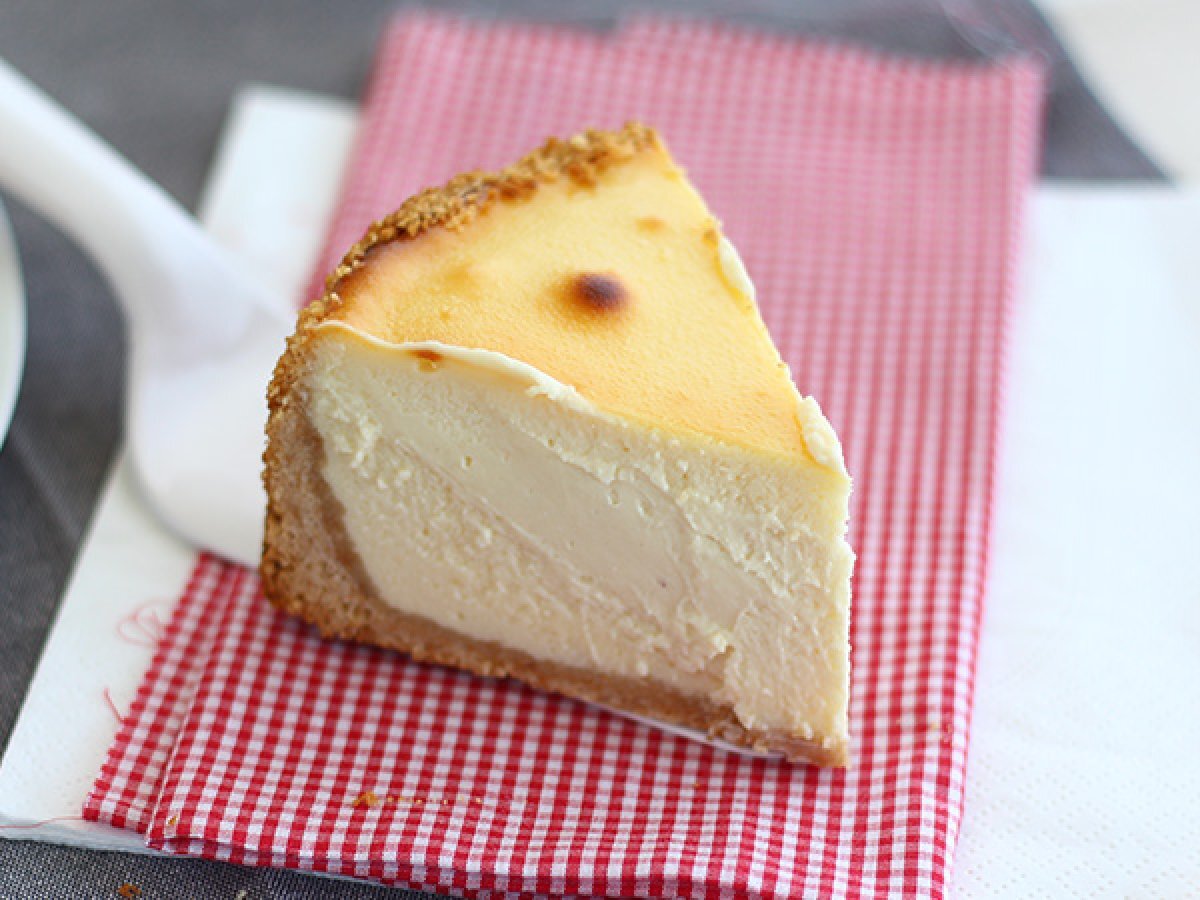 Questions:
You may like
Recipes