Ny style cheesecake
NY Style Cheesecake
Preparation
1. Preheat oven to 325 degrees F. Grease a 10 inch springform pan or a 1-use aluminium foil pan. I used the aluminium foil pan as didn't find any heart shaped spring-form one in any store out here.
2. In a medium bowl, mix graham cracker crumbs with sugar, cinnamon and melted butter. Press onto bottom of pan using back side of a measuring cup or flat spatula.
3. Bake the crust in the preheated oven for 15 minutes and then let it cool on the counter top.
4. In a large bowl, mix cream cheese with sugar until smooth. (Do it with electric hand blender on the lowest speed or in a stand mixer with the pedal attachment at low speed)
5. Blend in sour cream, sweetend condensed milk and mix until incorporated. Add vanilla and lemon zest and blend it in.(Use wooden spoon or spatula to do this.)
5. Add the corn starch at this point and mix well using spatula. Do not overmix.
6. Then mix in the eggs one at a time, mixing just enough to incorporate. Stir after adding each egg and then add the other.
7. Pour filling into prepared crust.
8. Put the baking pan into the center rack of the oven. Right below that rack put another pan (of larger size) filled halfway with hot water. This creates moisture in the oven for even baking of the cheesecake and prevents cracking.
8. Bake the cheesecake for 45 to 55 minutes, until it is almost done - this can be hard to judge, but you're looking for the cake to hold together, but still have a lot of jiggle to it in the center. You don't want it to be completely firm at this stage. Turn the heat off, and let rest in the cooling oven for 2 hours. This lets the cake finish cooking and cool down gently enough so that it won't crack on the top.
9.After couple of hours, remove cheesecake from oven and lift carefully. Let it finish cooling on the counter, and then put in the fridge to chill for 5-6 hours at the minimum. Overnight is best.
10.Serve at room temperature.


Prep notes: While the actual making of this cheesecake is a minimal time commitment, it does need to bake for almost an hour, cool in the oven for couple of hours and chill overnight before it is served. Please plan accordingly and control your urge to dive into the cheesecake until next day.

Note-- My pan was 8.5 inches so I used the rest of the batter to make 4 small individual size cheesecakes.
Photos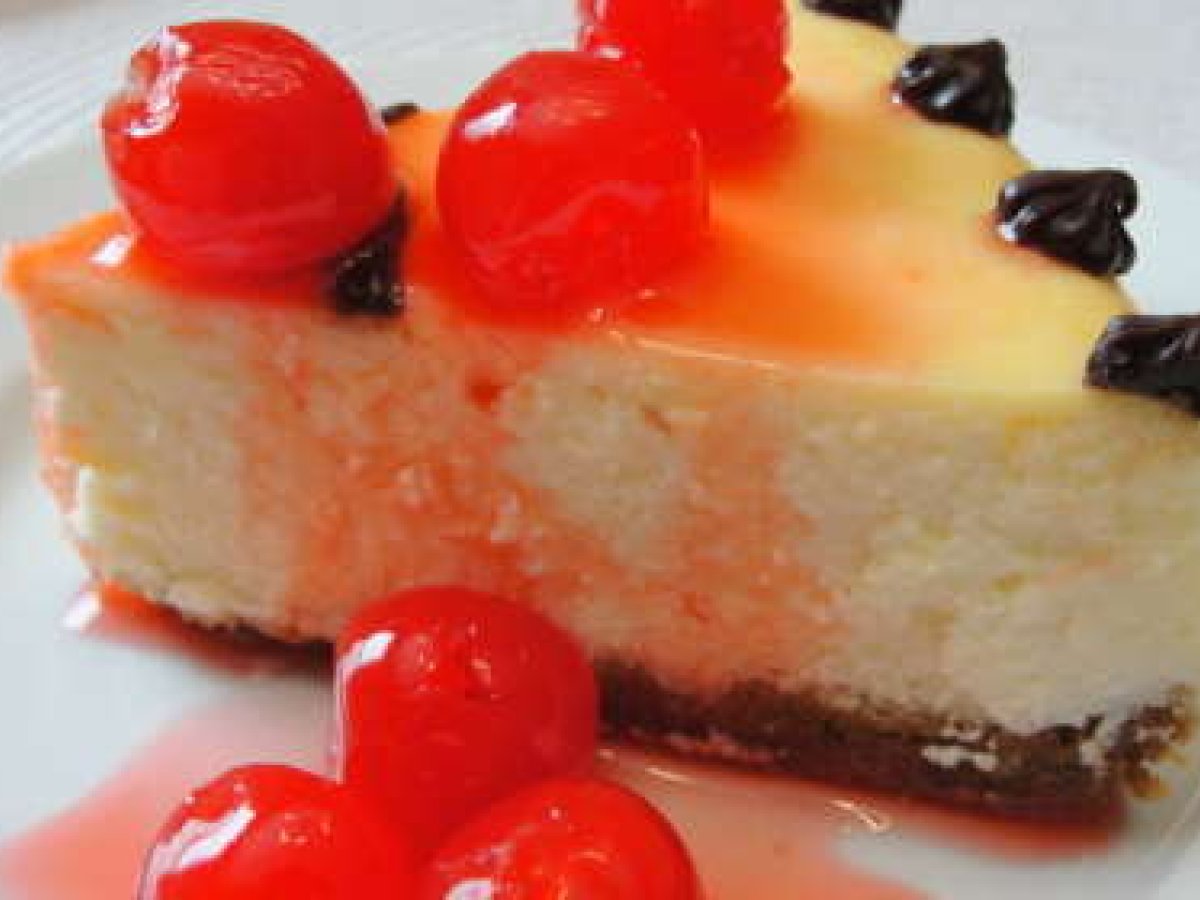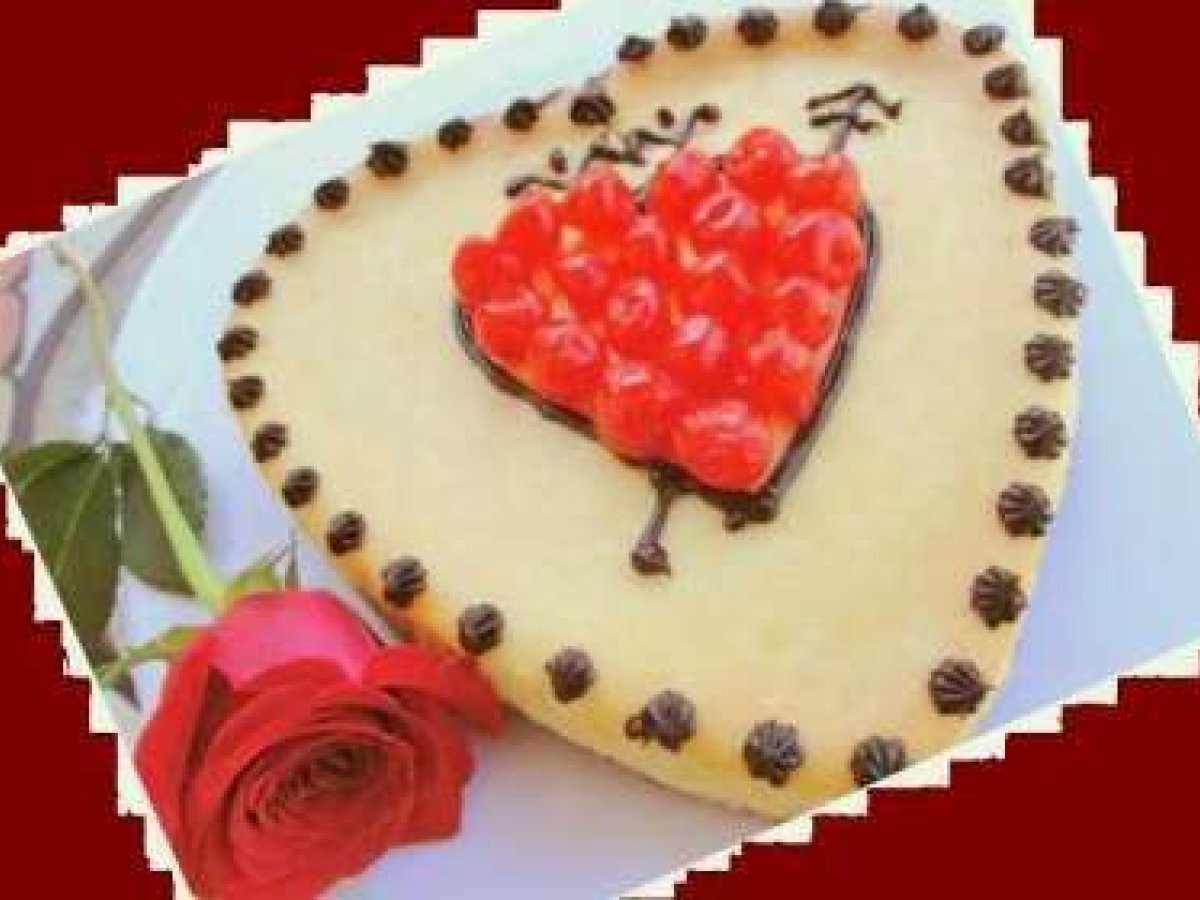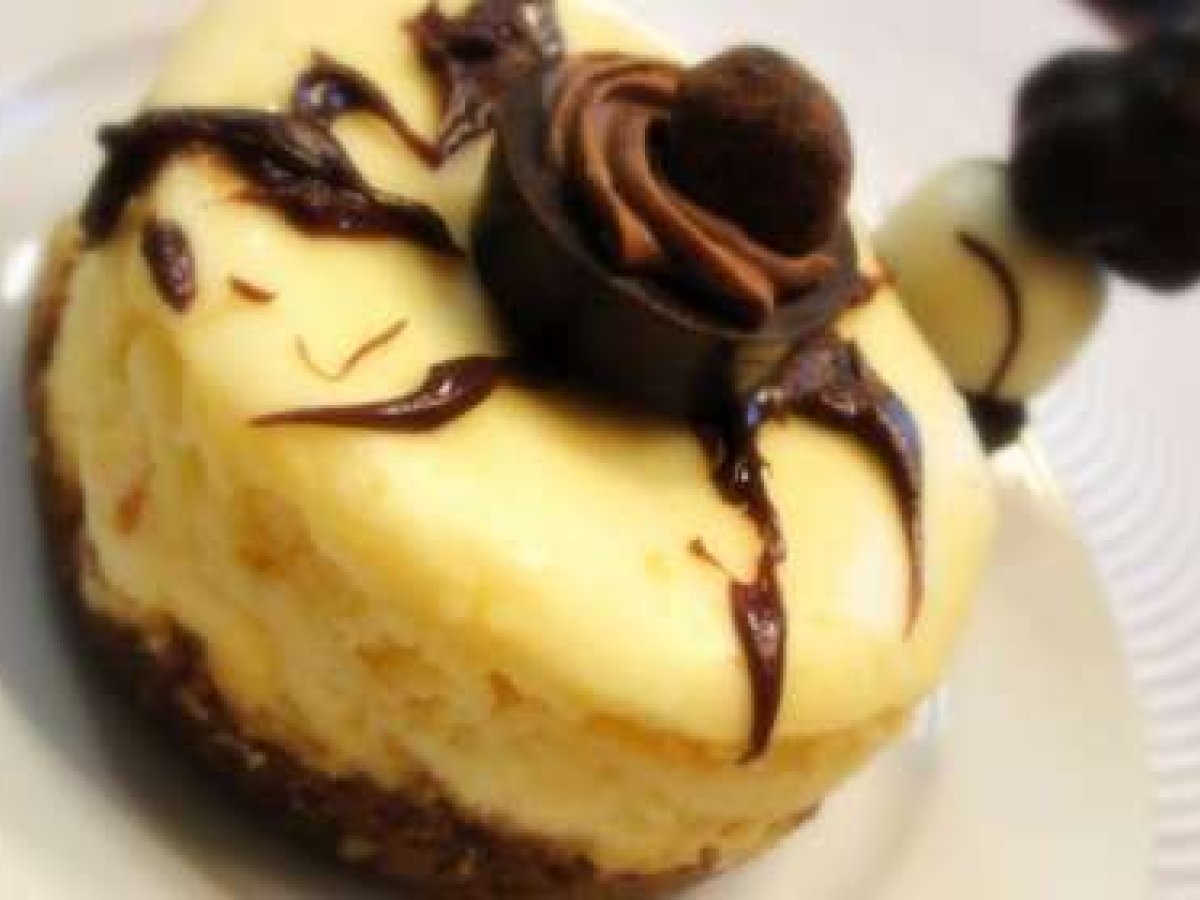 Questions:
You may like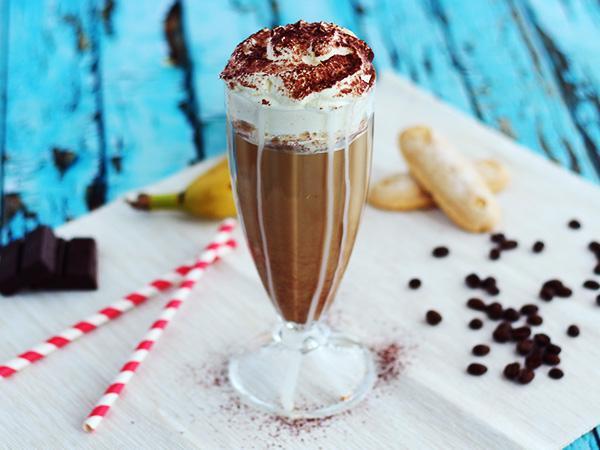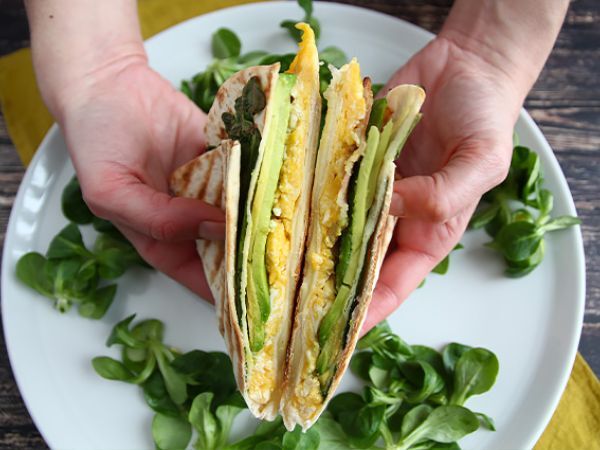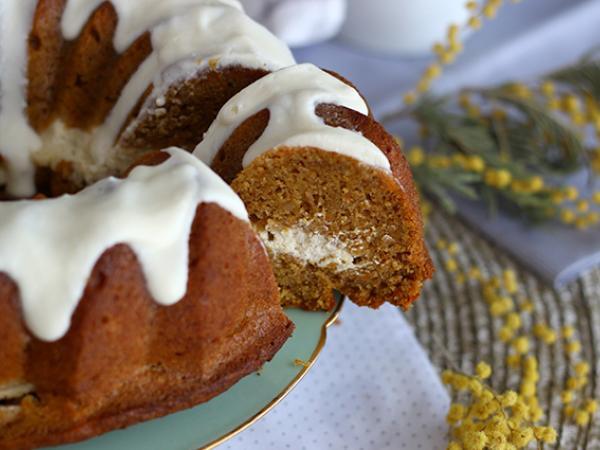 Recipes