Pistachio and chocolate covered figs
Pistachio and chocolate covered figs
Ingredients
1 dark
chocolate
bar (100 g), preferably Fairtrade, -80% cacao
---
---
---
---
a pinch of whole sea
salt
---
8 fresh figs, ripe but firm, washed and pat dried with kitchen paper
---
2 handfuls unsalted pistachios, shells and skins removed, very coarsely chopped
Preparation
First, break the choicolate bar and melt it in a bain-marie (or double boiler), over low heat, stirring as it melts.
When the chocolate is melted, add the hazelnut butter, cinnamon, chilli and salt and mix thoroughly.
Transfer the chocolate in a cup and start dipping the figs, holding them by the stems.
Cover with the chopped pistachios and place the figs on a sheet of parchment paper on a tray.
Refrigerate for 30-40 minutes and enjoy.
Observations:
They can be stored in the fridge for up to 1 day.
Photos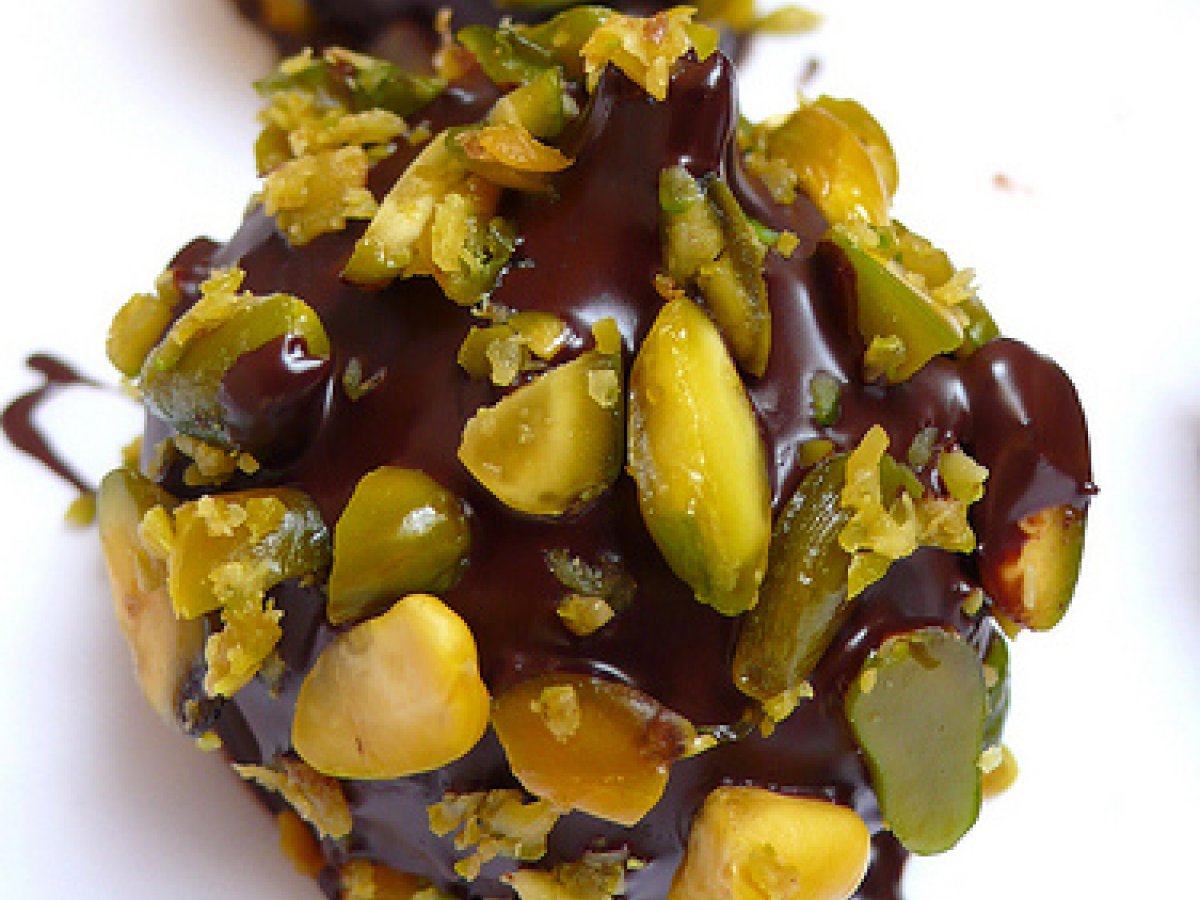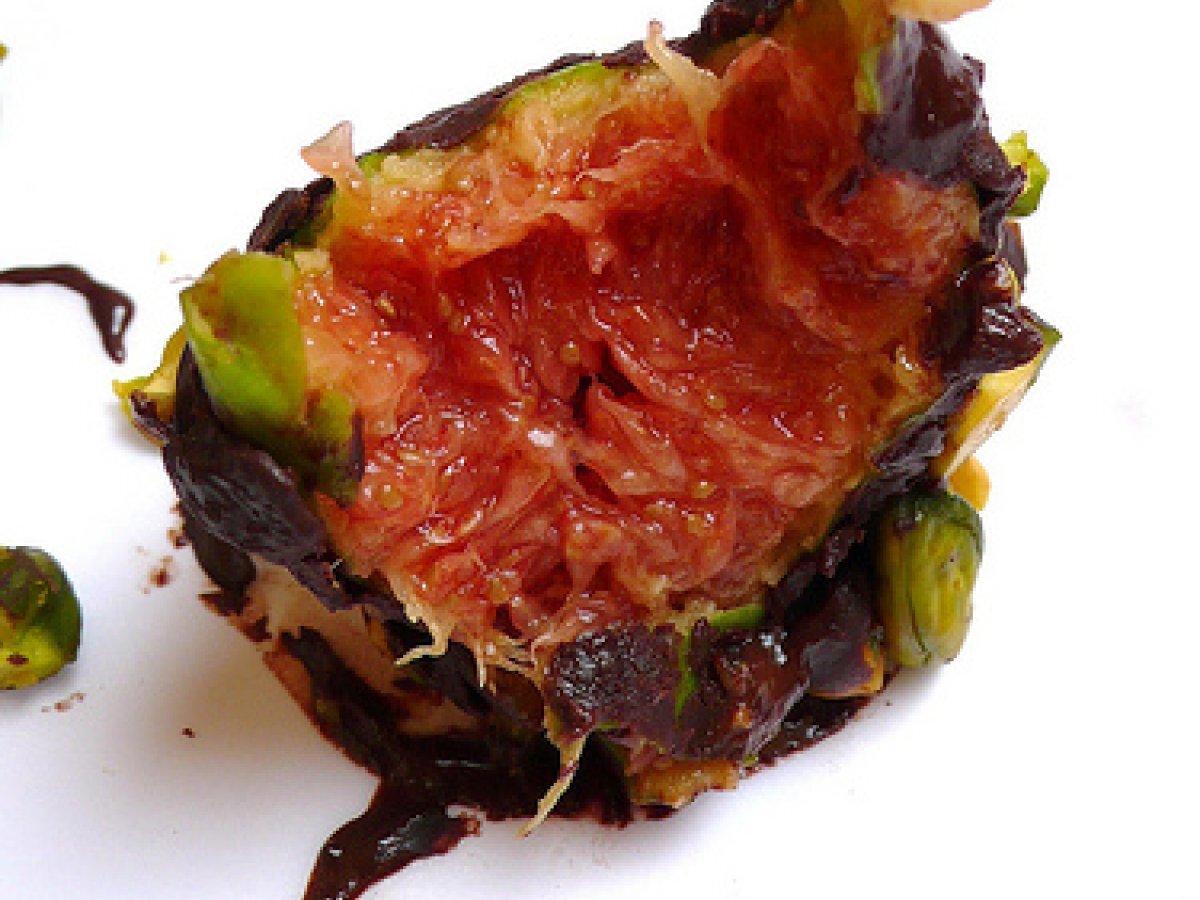 Related recipes
Recipes