Red... strawberry mirror cheesecake
Preparation
First, crush the biscuits in a plastic bag with a rolling pin. Mixed in melted butter and press the biscuit mixture into the base of a 20cm spring-form pan, which has been lined with baking paper, till even. Chill in the fridge till needed.
Puree strawberries and set aside. You can use a stick blender. Soften gelatine with boiling water and keep warm in medium bowl filled with very hot water.
Beat softened cream cheese, gradually add in sugar and beat till very smooth. Mix in strawberry puree, lemon juice and gelatine solution.
Gently fold in whipped cream... now, you will have pink fluffy cream cheese fillings. Layer some strawberry slices on the biscuit base.
Gently scoop the fillings into the chilled biscuit base. Smooth and level with a spatula if needed. Decorate some strawberry slices on the cream cheese fillings and chill for about 2 hours.
Boil the crystal jelly with water. Let cool a little and gently pour onto the cheesecake. It will harden quite immediately. Chill again in the fridge. Patience.
Chill preferably overnight. Meantime, it's OK to keeping peeping into the fridge. Finally, unmould and sink that sharp blade into the cheesecake and serve. Clean the knife with paper towel before the next cut.
Photos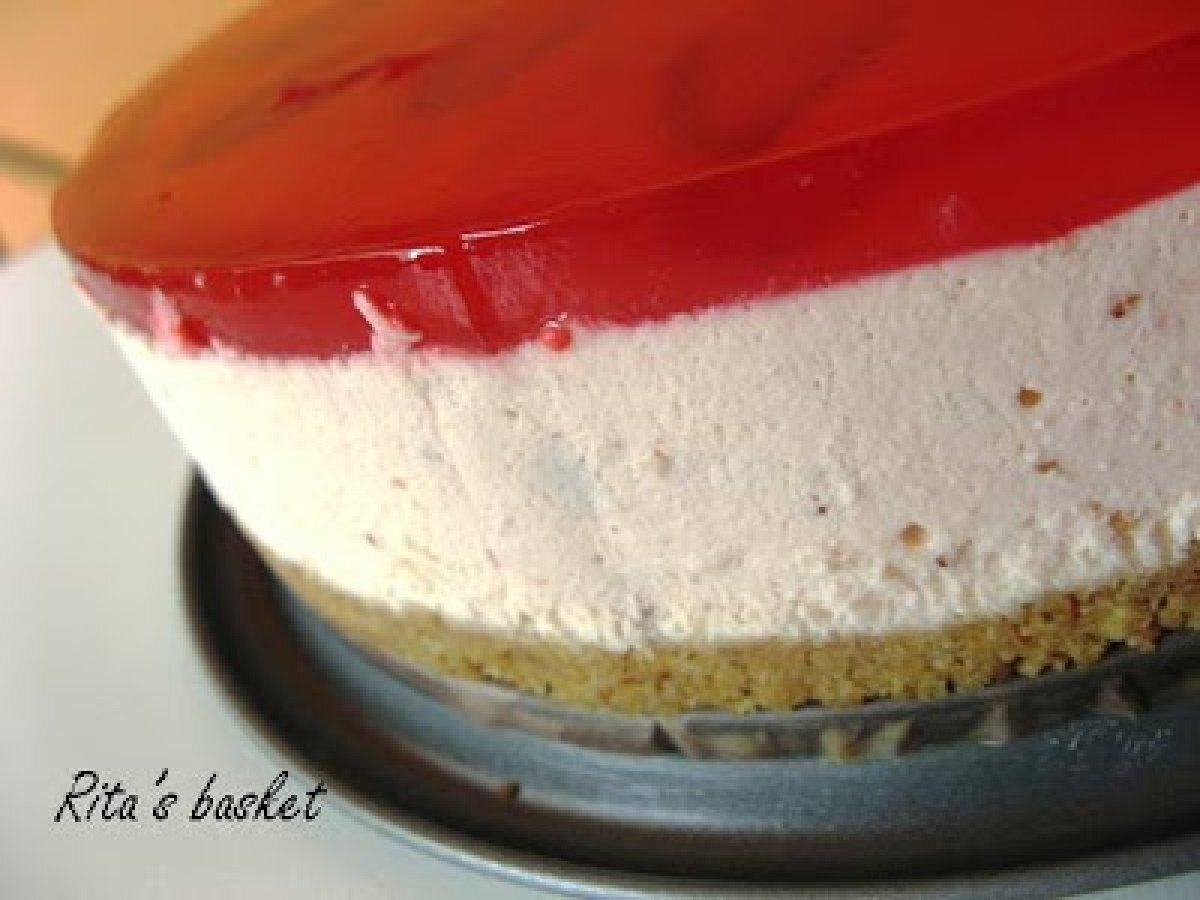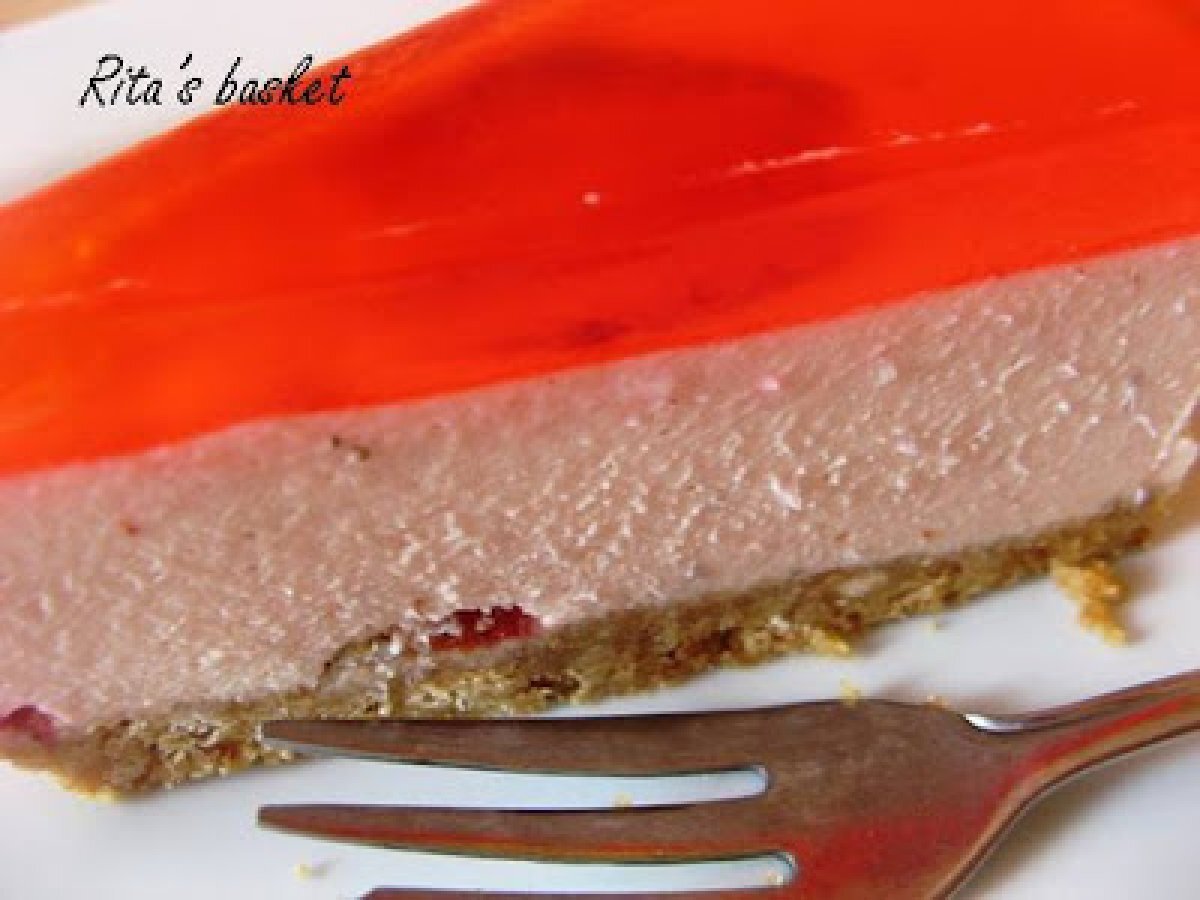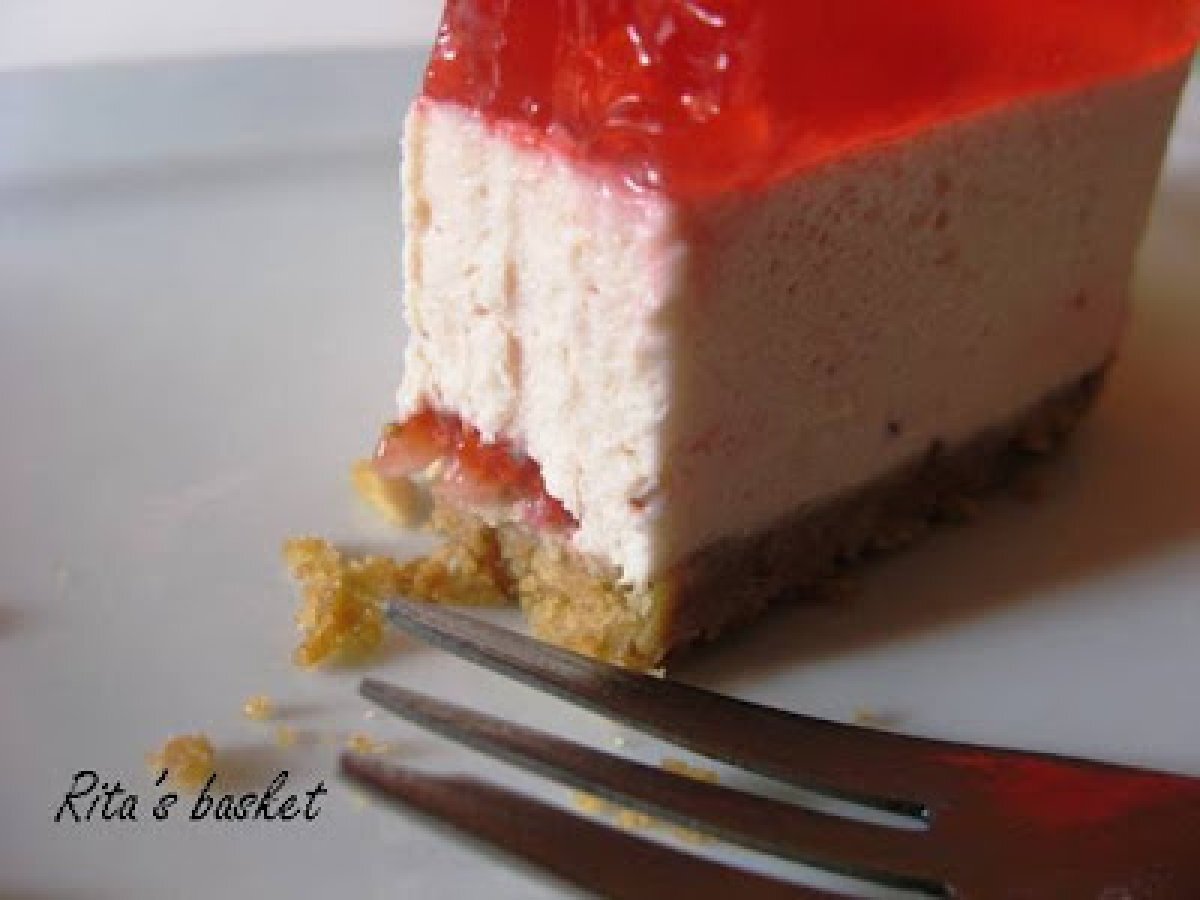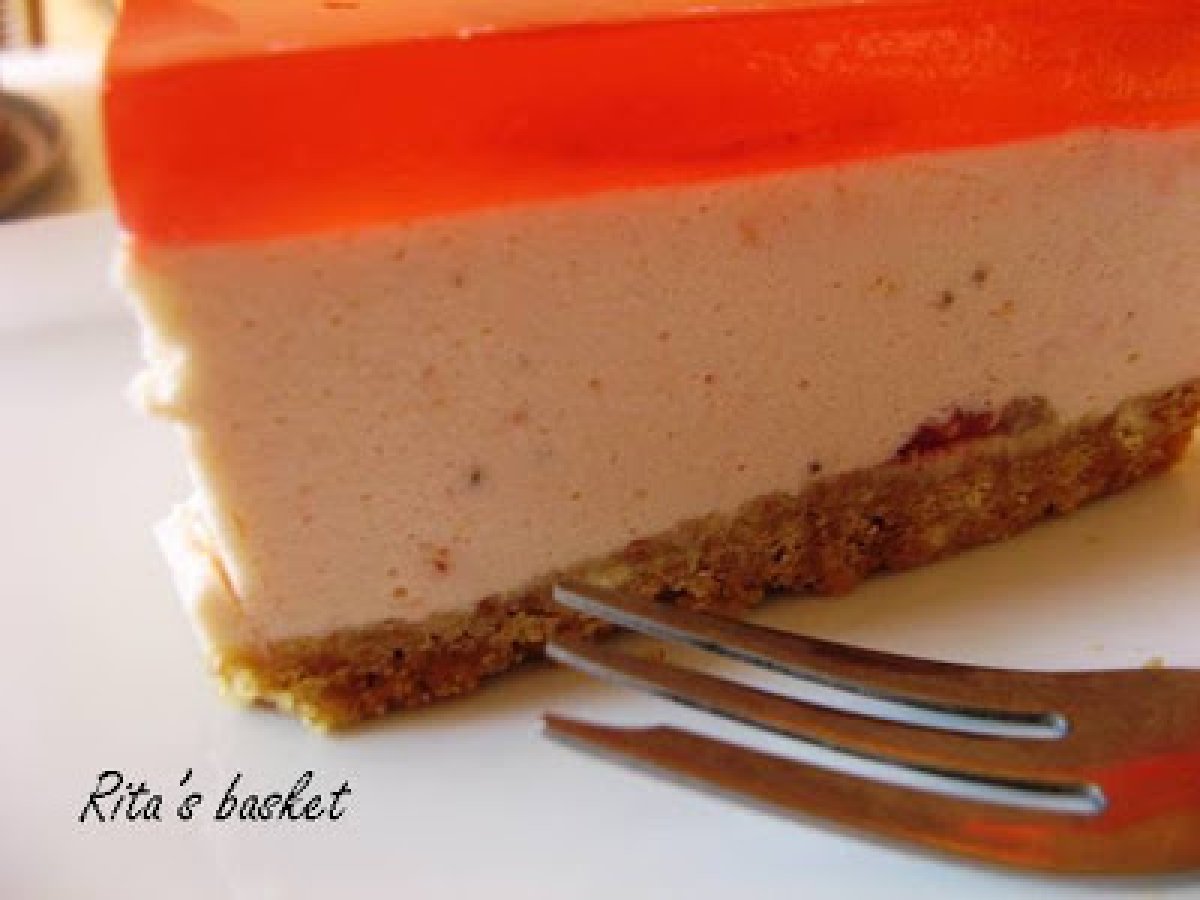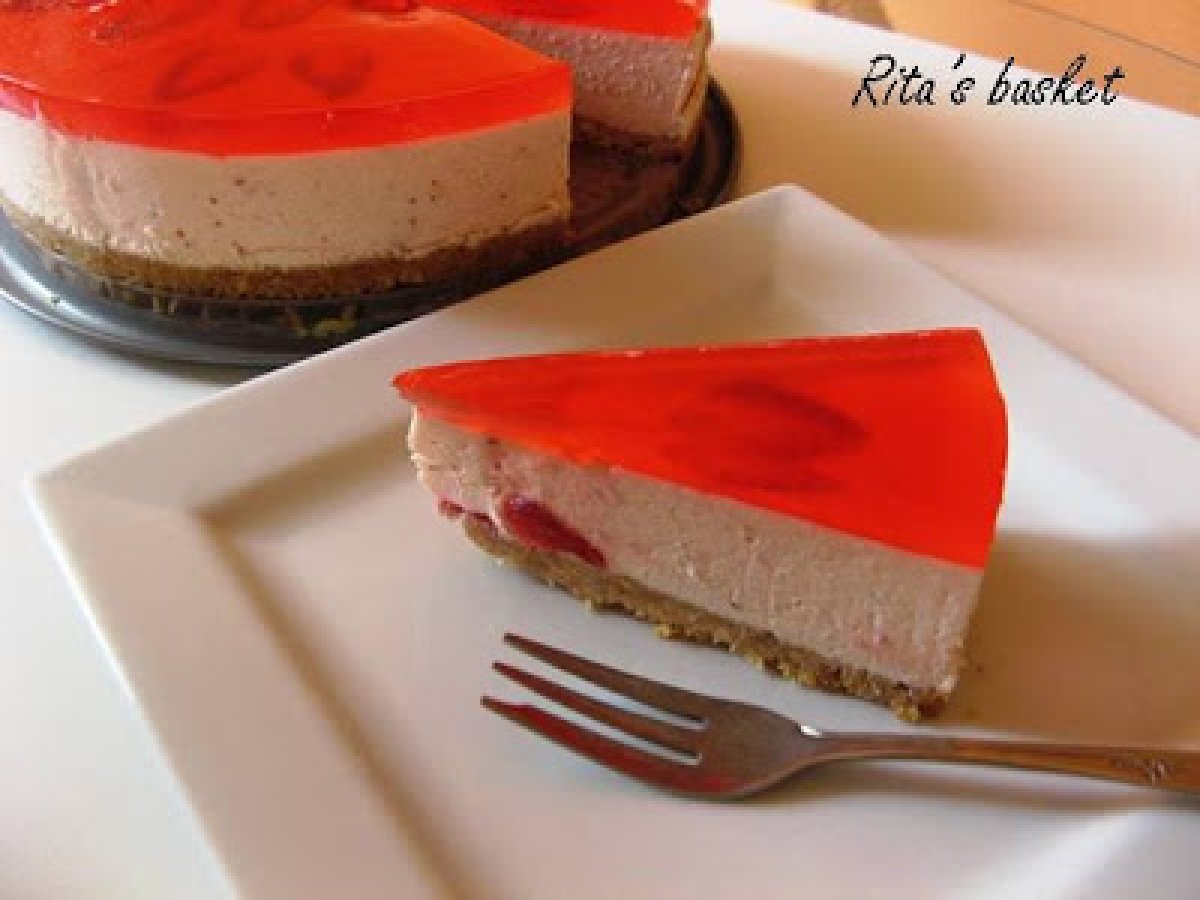 Questions:
You may like
Recipes