Red velvet fruit cake
Red velvet fruit cake
Delicious cakes for Christmas.
Ingredients
2 1/2 cups sifted cake flour
---
1 teaspoon baking powder
---
---
2 tablespoons Cocoa powder
---
1/2 cup unsalted
butter
, at room temperature
---
1 1/2 cups granulated white
sugar
---
Rhum soaked fruit peels
---
---
---
1 cup buttermilk
---
2 tablespoons liquid red food coloring
---
1 teaspoon white distilled vinegar
---
1 teaspoon baking soda
---
1 packet (8 oz) (227 grams) (1-8 ounce) Cream cheese at room temperature
---
1/2 cup (8 tablespoons) unsalted butter at room temperature
---
1 tablespoon vanilla extract
---
1 cup powdered sugar
---
1/2 cup sweetened dessicated coconut
Preparation
1) Preheat oven to 350 degrees F (175 degrees C) and place rack in center of oven. Butter and flour two same size round cake pans. And line the bottoms of the pans with parchment paper.In a mixing bowl sift together flour (half of the flour), baking powder, salt, and cocoa powder. Set aside.
Beat the butter until soft (about 1-2 minutes). Add the sugar and beat until light and fluffy (about 2-3 minutes). Add the eggs, one at a time, beating well after each addition. Add the vanilla extract and beat until combined.
Mix the buttermilk with the red food coloring. Using your hand, or with the mixer on low speed, Alternately add the flour mixture and buttermilk, in three additions, beginning and ending with the flour.
Combine the rest half of the flour with the fruit peels, toss them lightly until well coated (This helps the even distribution of the fruit peels in the cake batter) and mix it with the cake batter.
In a small cup combine the vinegar and baking soda. Allow the mixture to fizz and then quickly fold into the cake batter. Working quickly, divide the batter evenly between the two prepared pans and smooth the tops with the back of a spoon.
2) Beat the butter and Cream Cheese until well combines and soft. Then add the sugar and combine well until fluffy. Add the coconut. Mix well.
Photos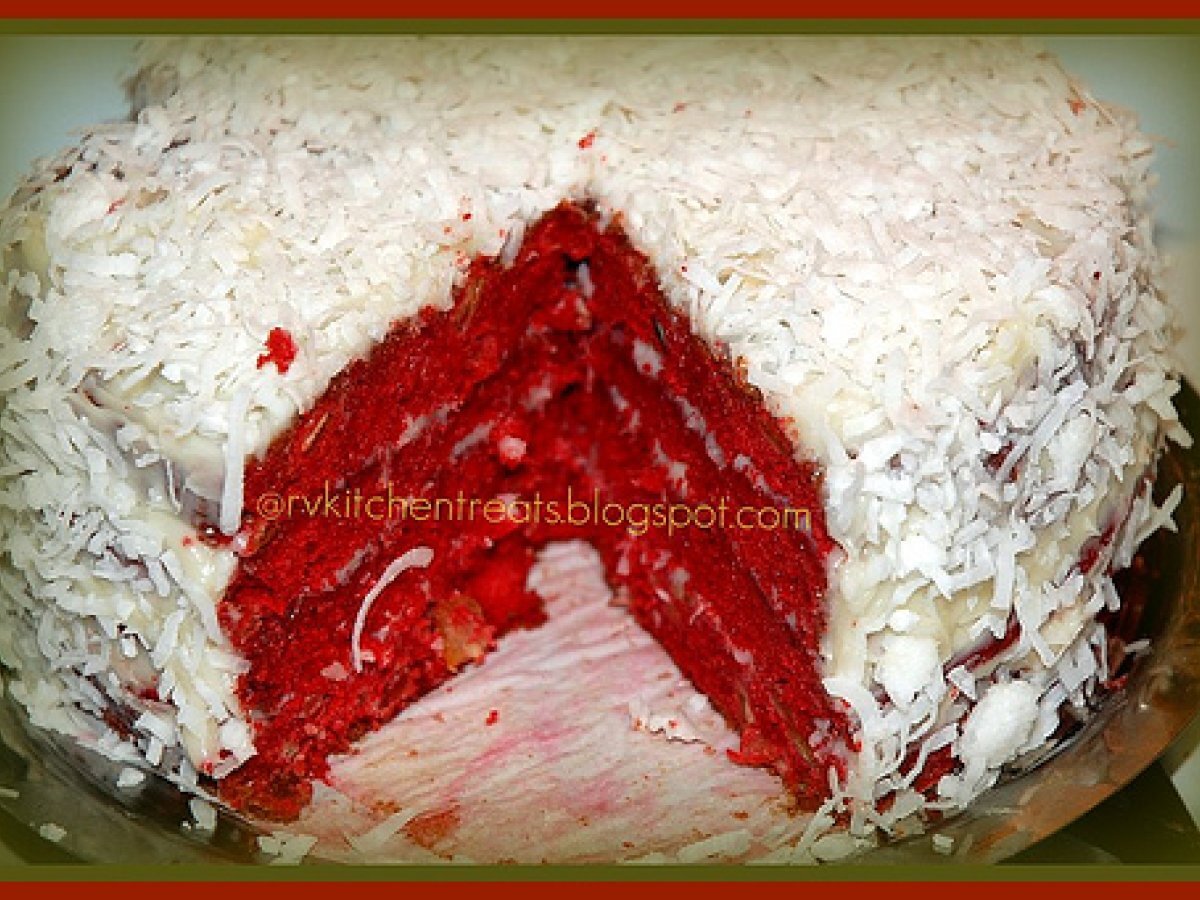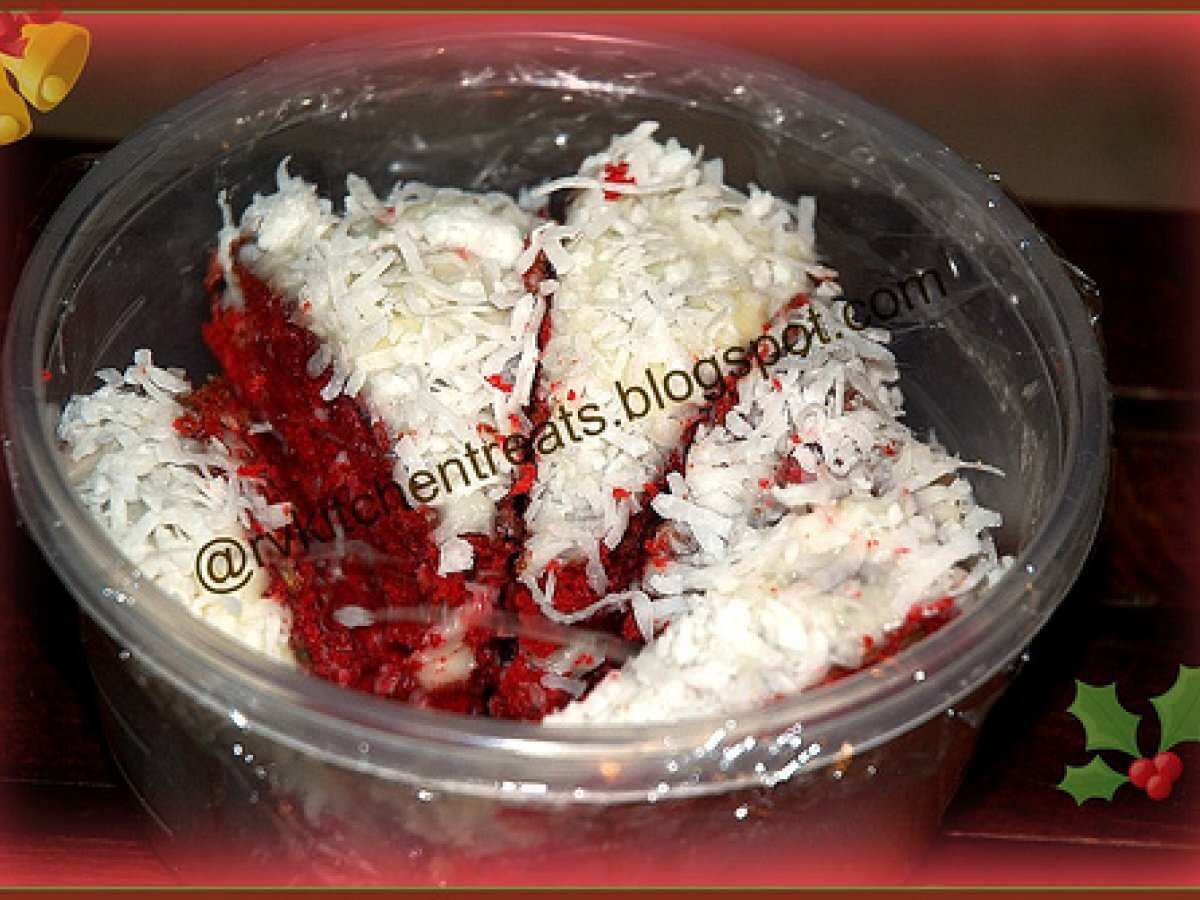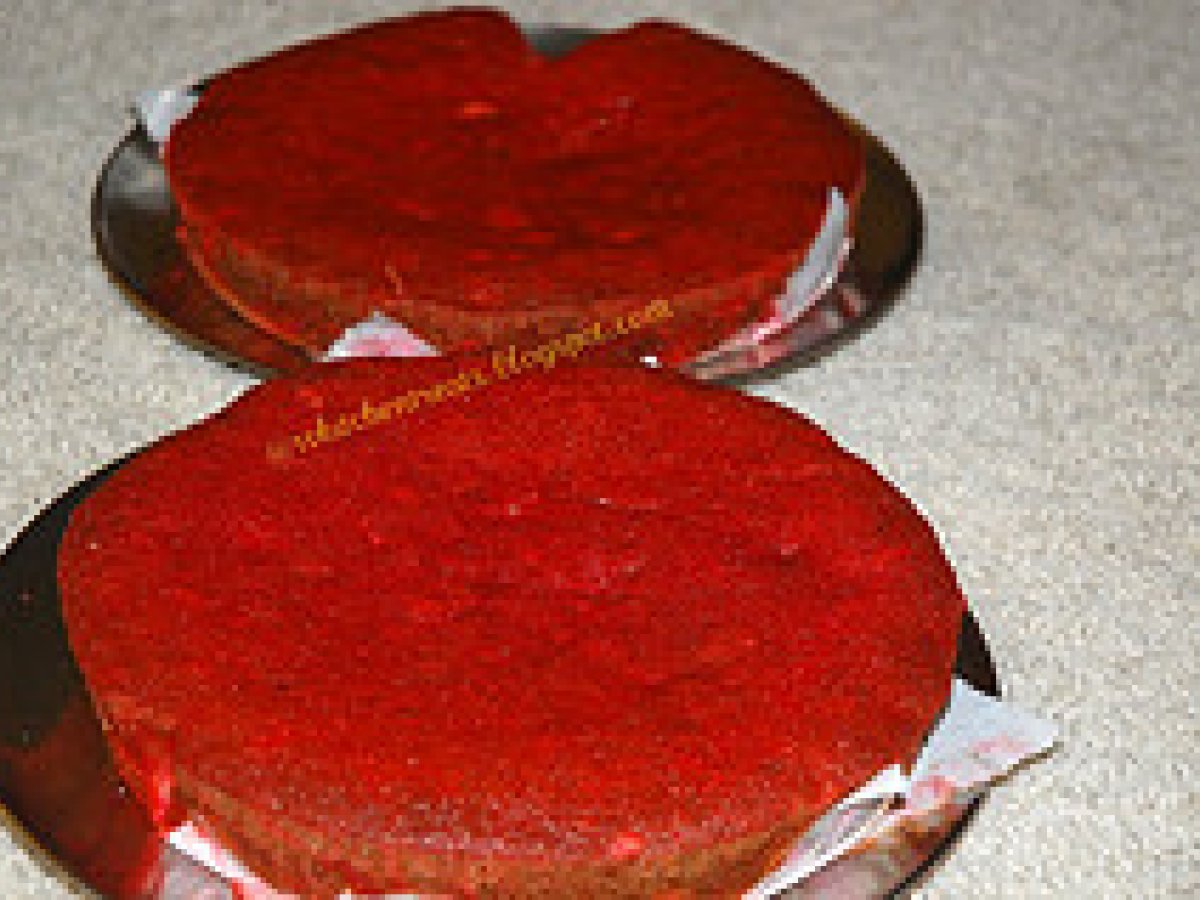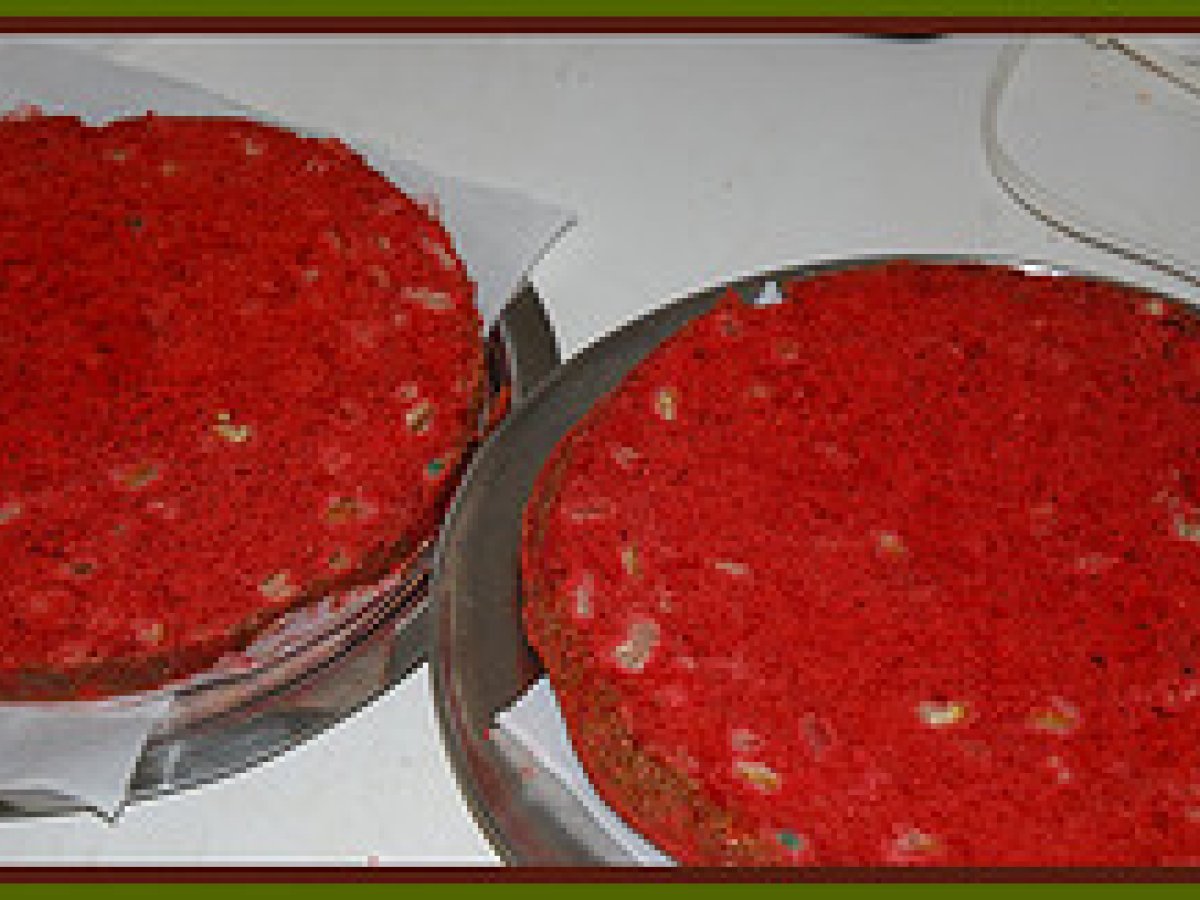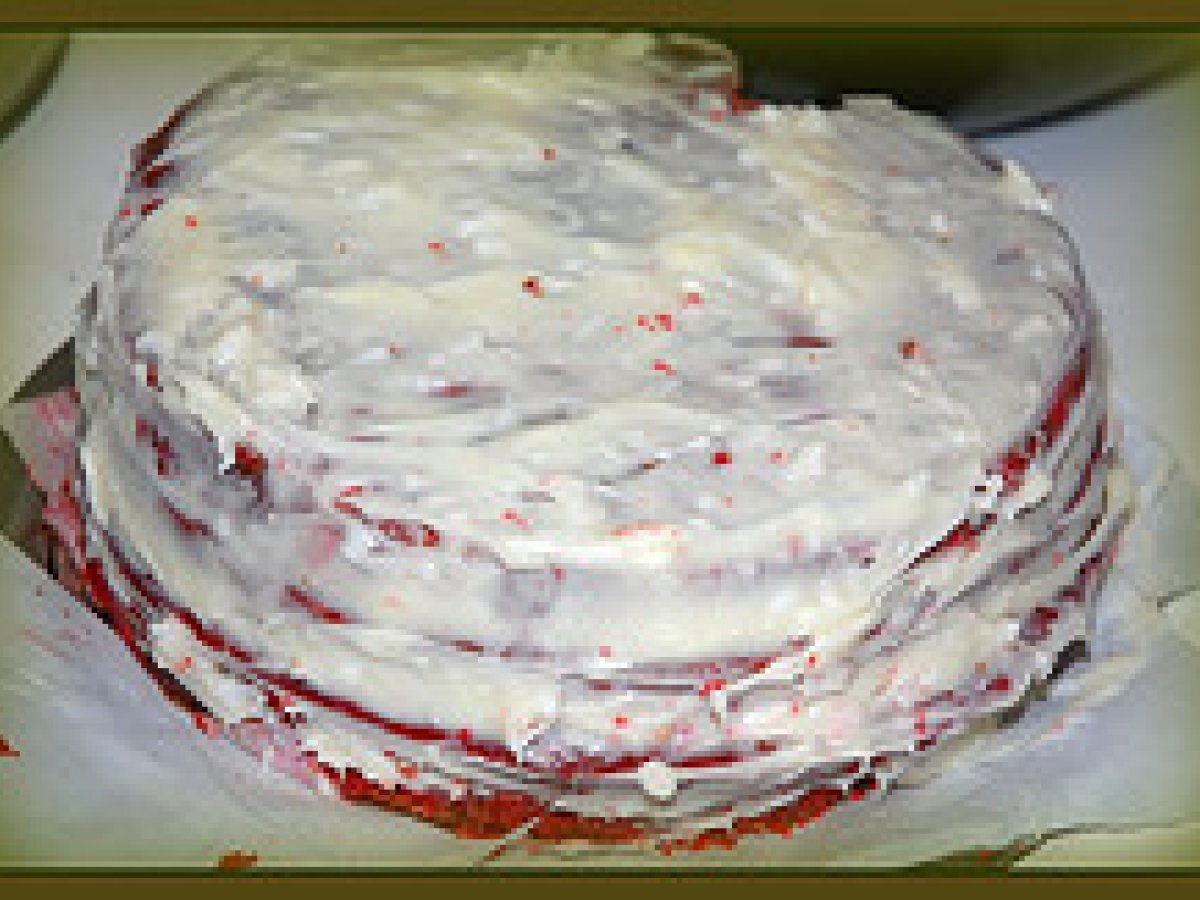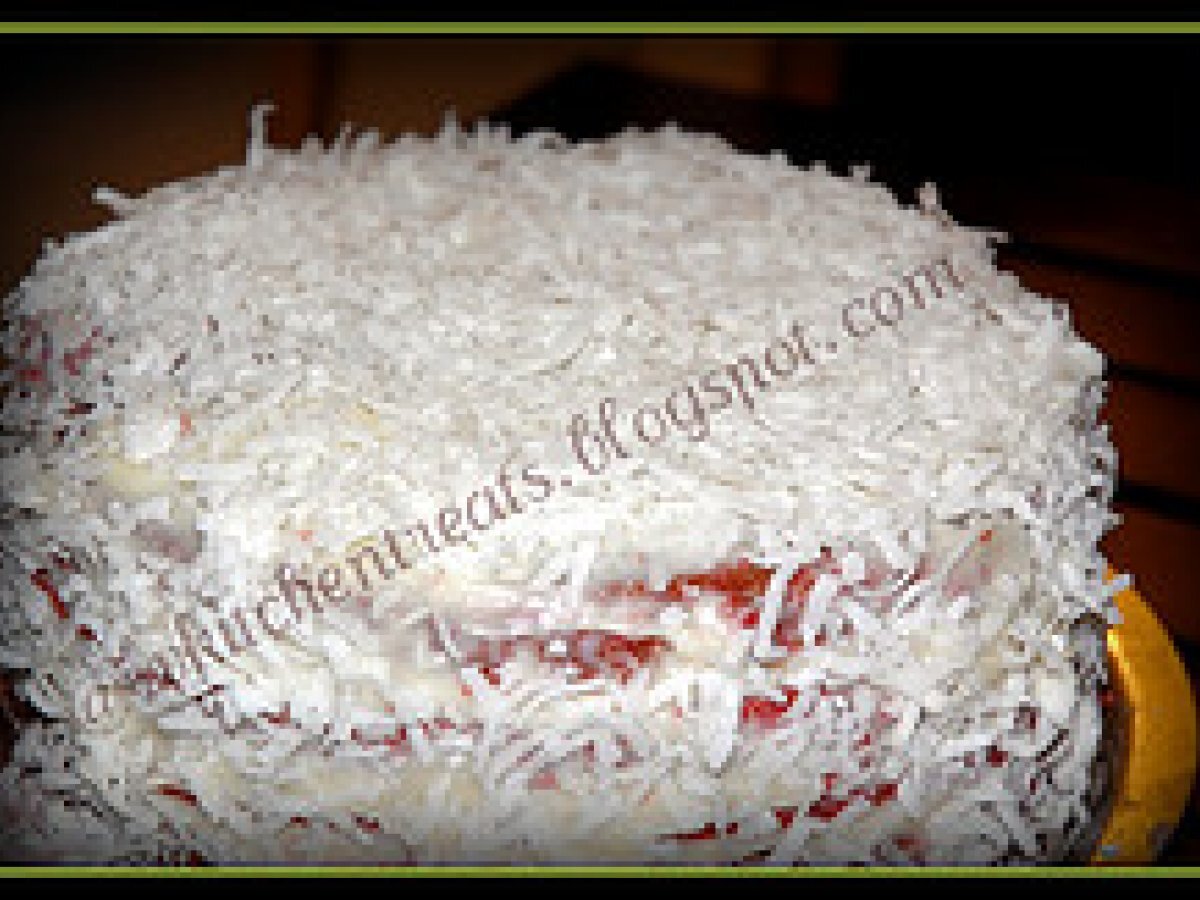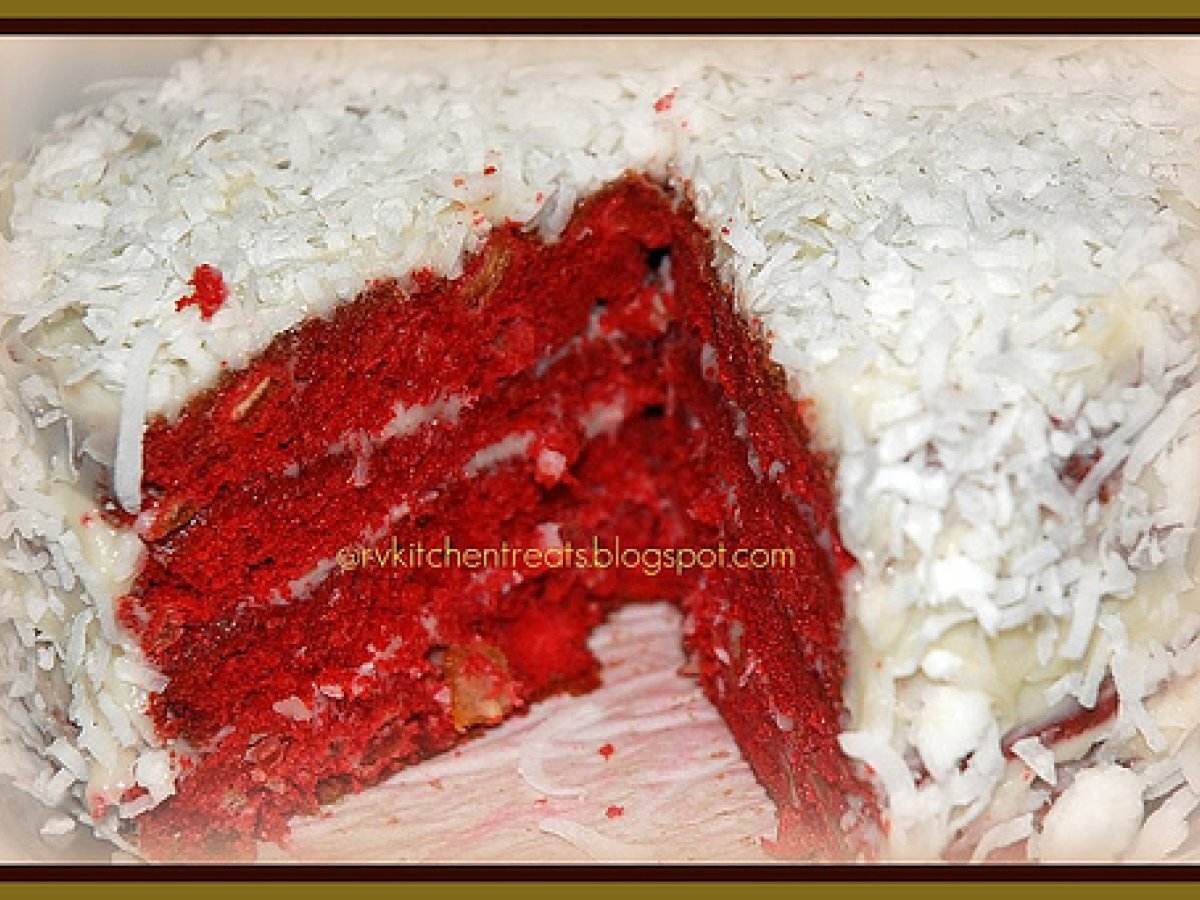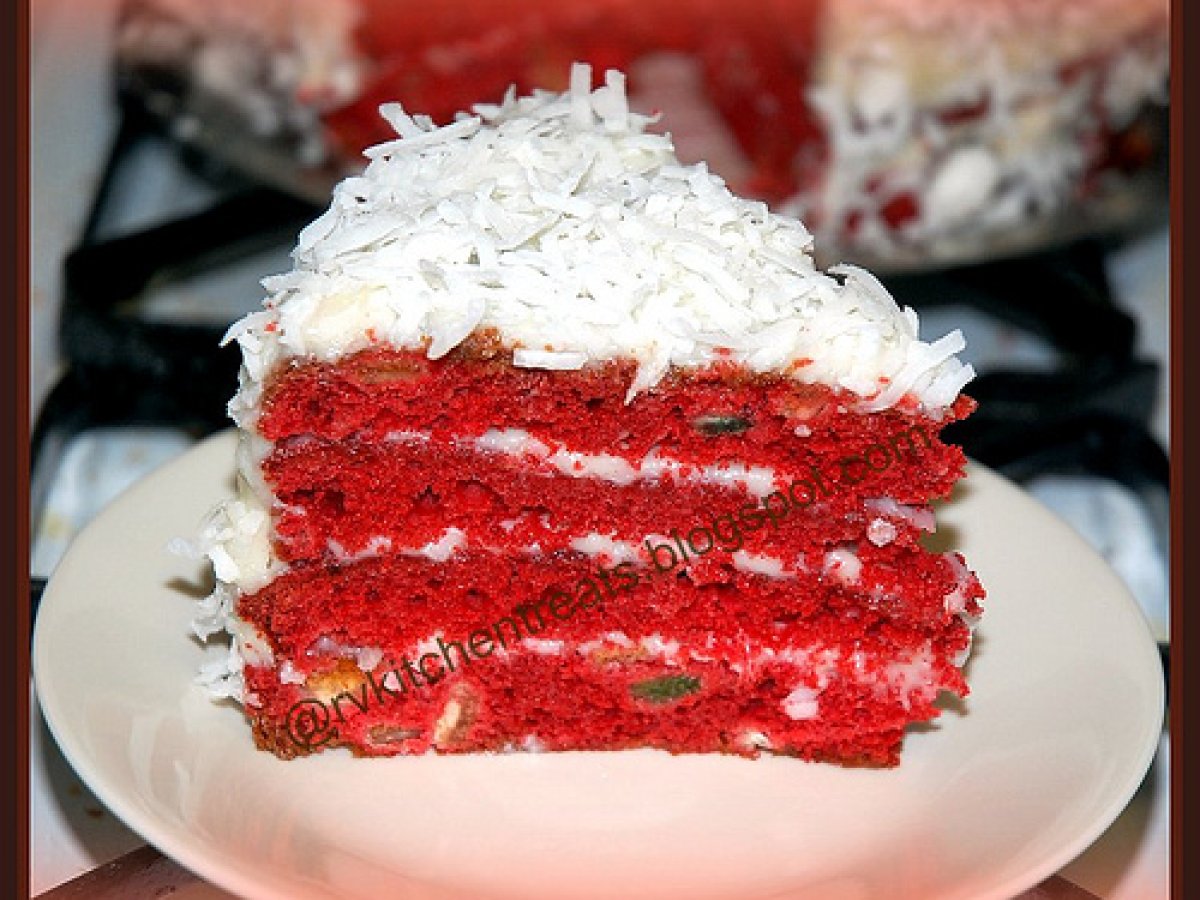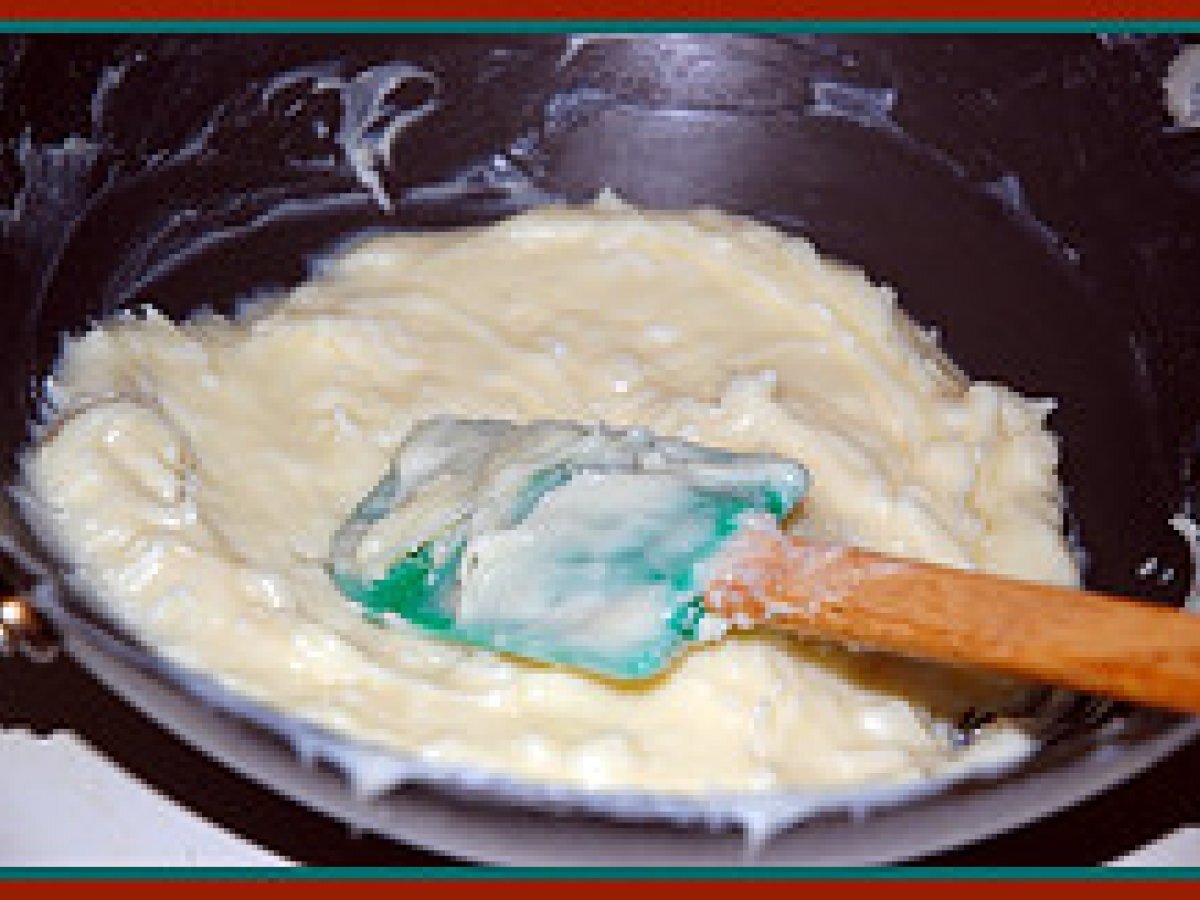 Questions:
Related recipes
Recipes