Semiya Payasam (Vermicelli Kheer)
Preparation
Roast vermicelli in 1-2 tbsp ghee until light golden in colour; set aside. Bring milk to boil in a sauce pan and add the fried vermicelli. Bring to slow boil, reduce the heat and cook it UNCOVERED for 10-15 minutes by stirring occasionally, until vermicelli is cooked.
Add sugar and salt and cook for further few minutes until all sugar is dissolved and the payasam has reached your required consistency. Add crushed cardamom, cumin powder and dry ginger powder, stir well and bring to boil. Dotn boil for too long, just few seconds would be fine. Turn the heat off.
In a small pan, add the rest of ghee and roast cashew till golden. Fry the raisins in the same manner until it has puffed up. Add these fried cashews and raisins along with the ghee to the hot payasam. Garnish with some of the fried nuts and fruit or pistachios. Serve it warm or chilled.
Photos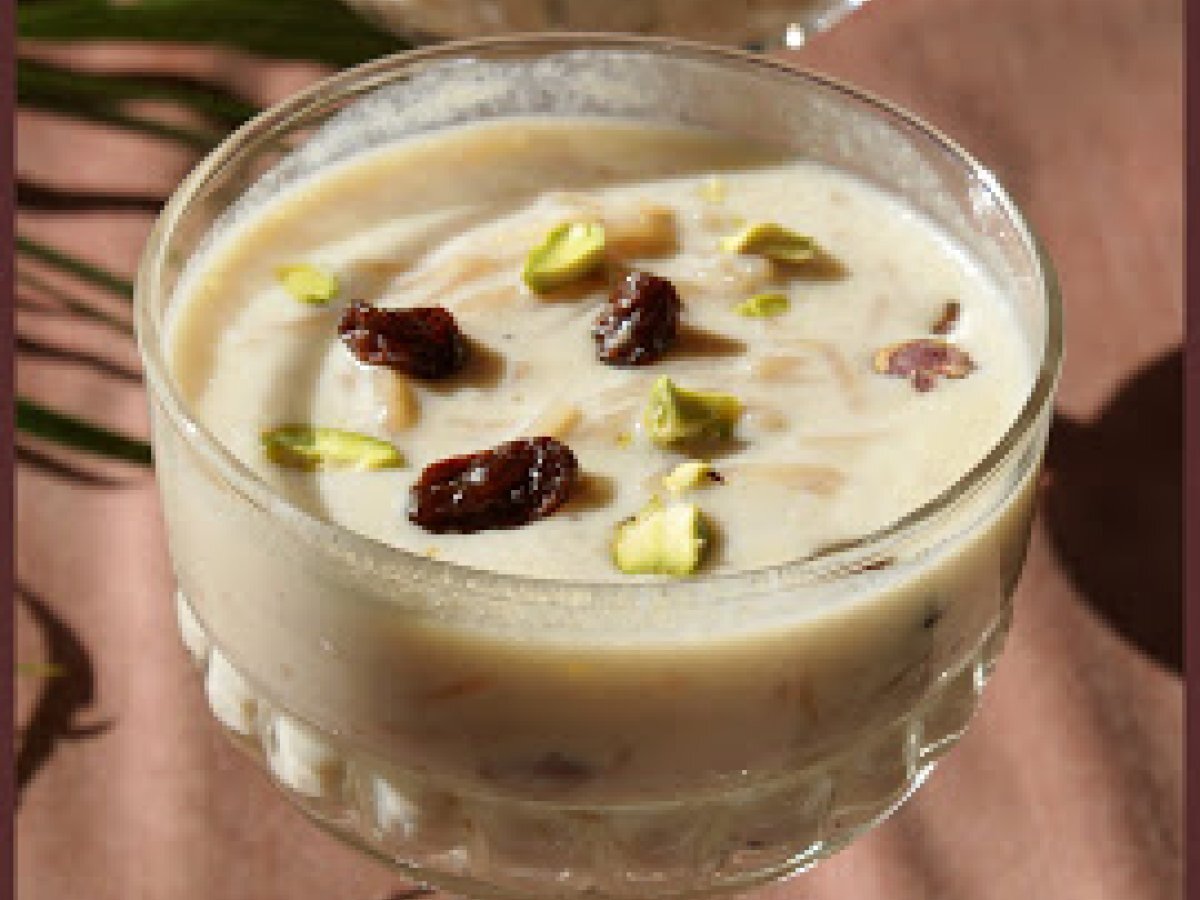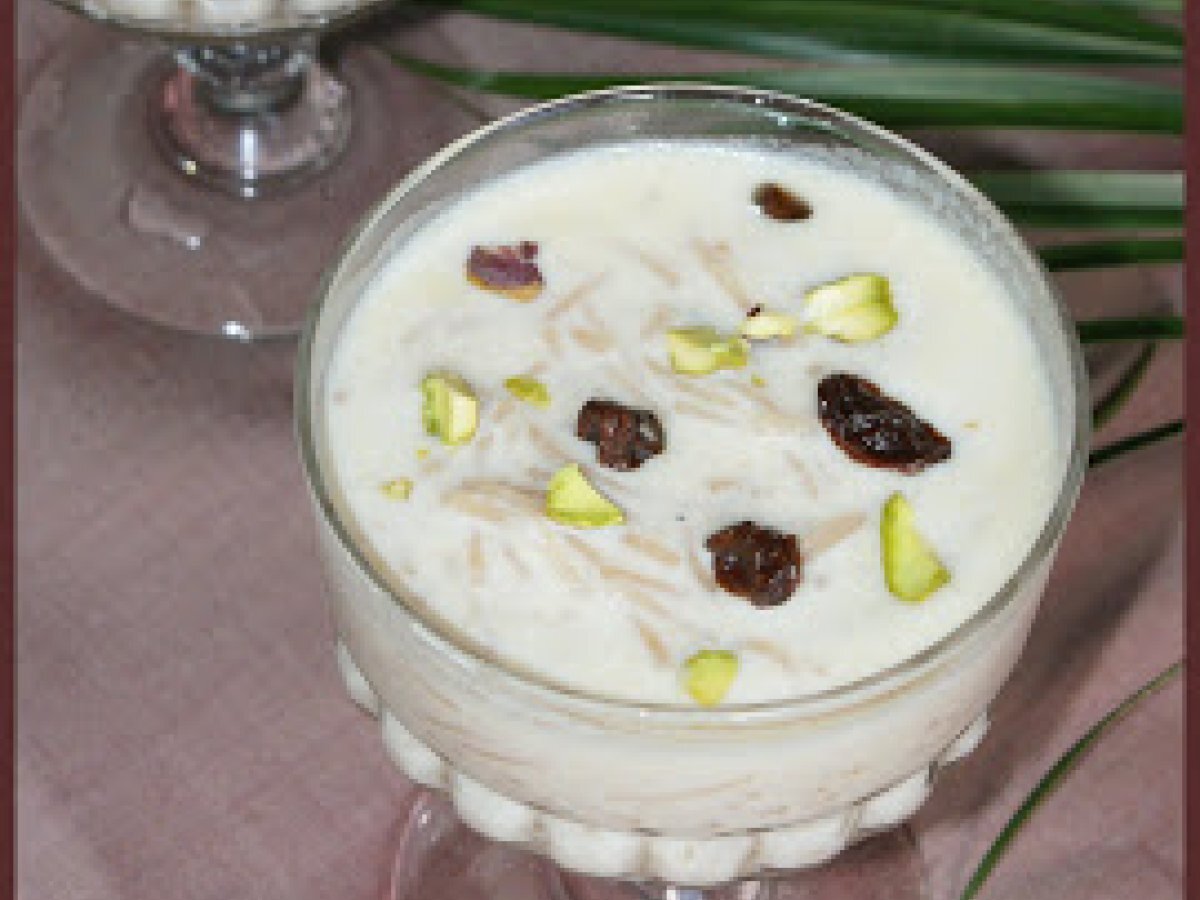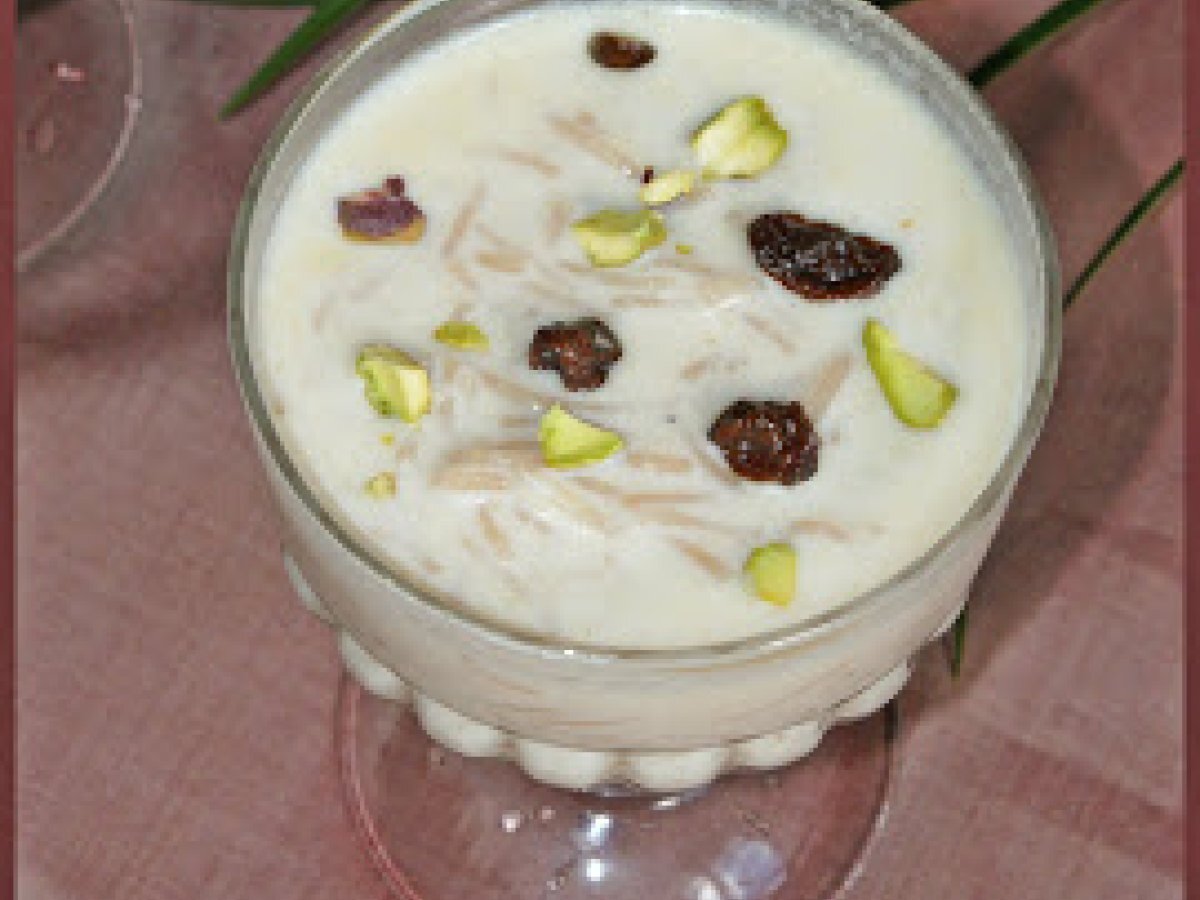 Questions:
You may like
Recipes