Spiced peach mango jam
Spiced peach mango jam
Preparation
Put all the chopped Peaches and Mango into a food processor or mixer, and make them into a puree or mash them using a masher.
Pour the pureed fruits into a bowl.
Dd the Sugar, All Ground Spice and Lemon Juice. Mix well. Keep it aside for 30 minutes.
After 30 minutes, Heat a pan and add the mixture to it.Stir over low heat until sugar is dissolved.
Increase heat to high, and bring the mixture to a full rolling boil.
Put the flame to medium low and add the Butter now and Boil stirring often until most of the liquid is absorbed and mixture thickens. It could take approximately 20-25 minutes.
Perform a gel test: Place a spoonful of jam on chilled plate, and return to freezer. Wait for 1 minute; remove plate from freezer, Run your finger through the jam on the plate... if it doesn't try to run back together.
After jam passes the gel test, remove from heat. Pour warm jam into sterile jars. Give the Jar Water-bath for 15 minutes.
Photos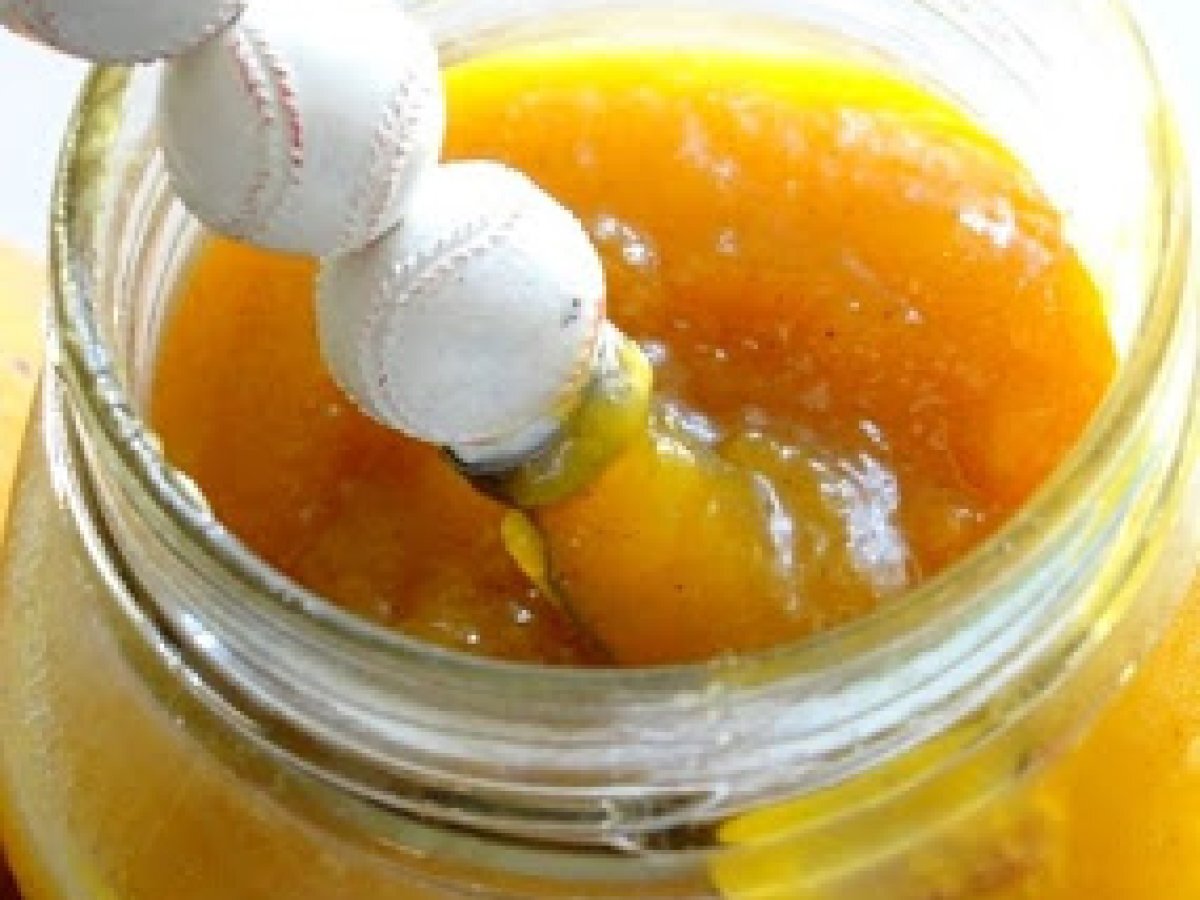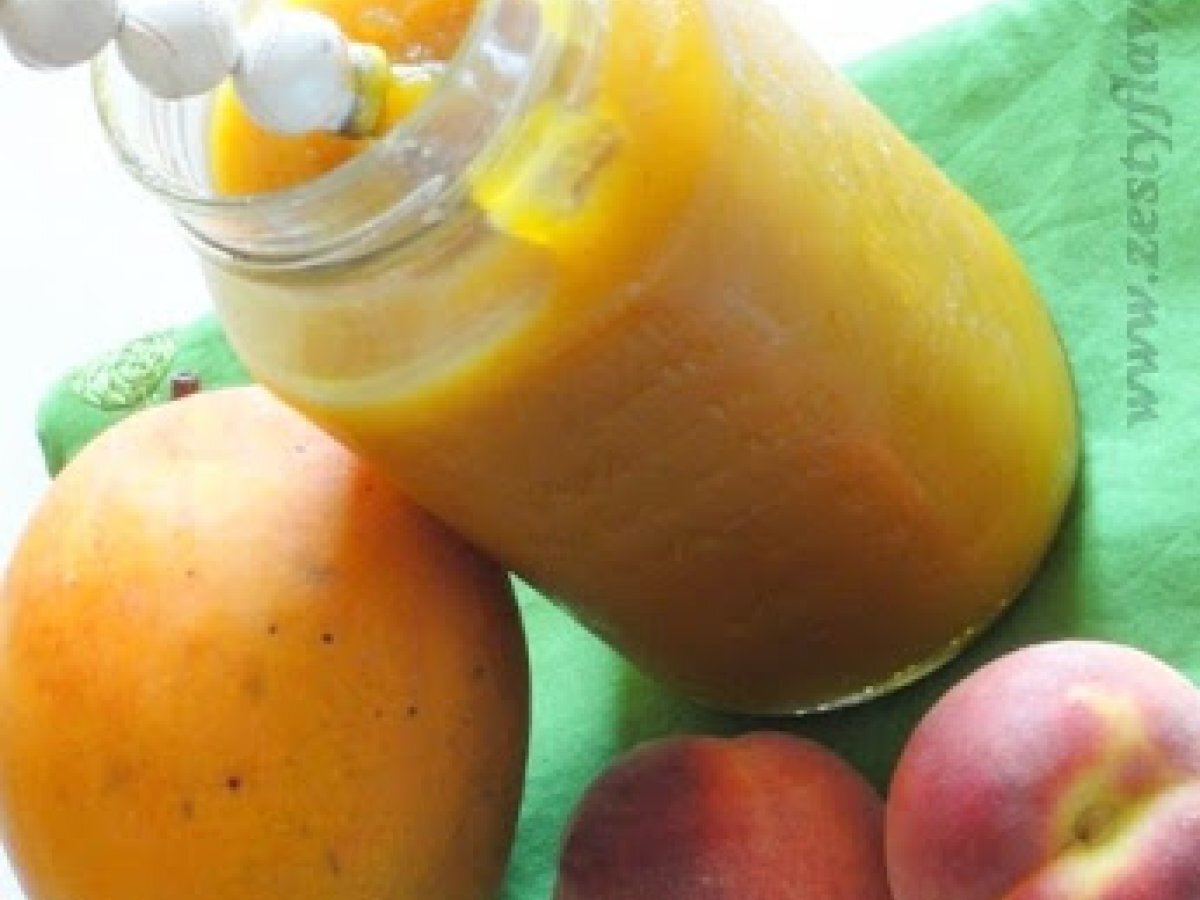 Questions:
You may like
Recipes