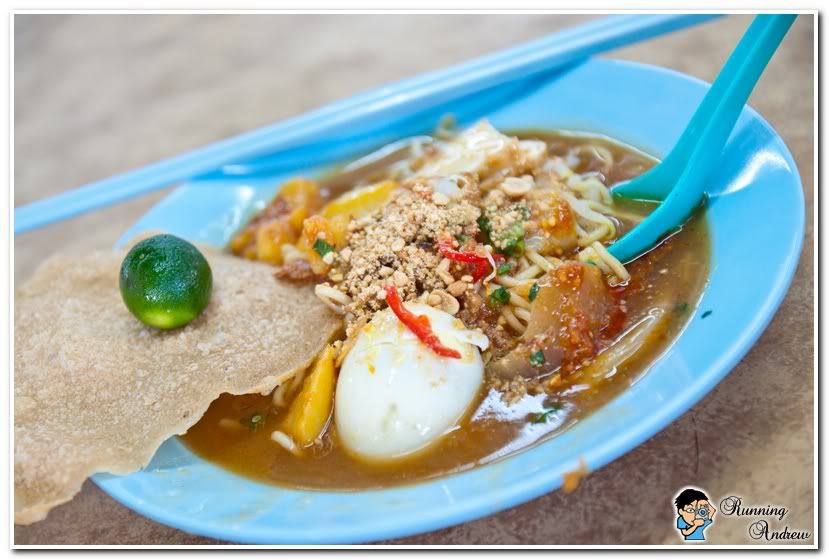 Jawa Mee
Article first published as Restaurant Review (Petaling Jaya): Jawa Mee And Tomato Kuey Teow At Restaurant Megah Good Luck on Blogcritics.
I've been to Restaurant Megah Good Luck at Taman Megah so many times but little did I know that the Jawa Mee and Tomato Kuey Teow over there are very delicious. I was pretty fixated in my decision each time I'm heading there because I kept ordering my favorite roast pork noodle and have been ignoring other stalls around.
Many would order the roast pork noodle but ever since the price hike(Large - RM5.80 from RM5.50), I noticed other patrons trying out different stalls. I will blog about the roast pork noodle in another blog entry.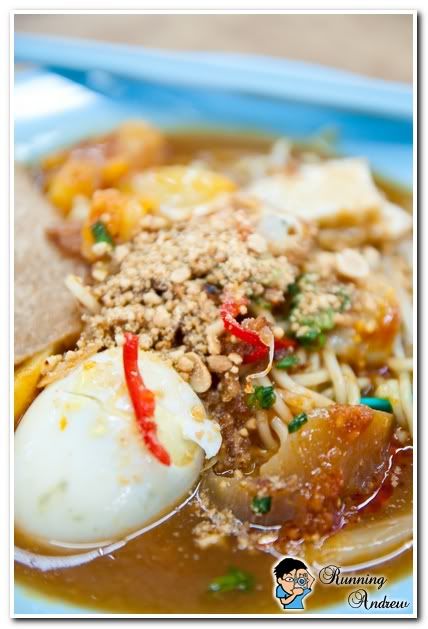 Lots of ingredients.
I would normally call this mee rebus when I was back in Batu Pahat but over here, its known as Jawa Mee. No matter what the name is, one can easily identify it by its taste. A large order will cost you RM5.00 while the regular one will be RM4.50.
Even before tasting the jawa mee, it was presented beautifully. Squeeze the lime, give it a good mix and you're all set.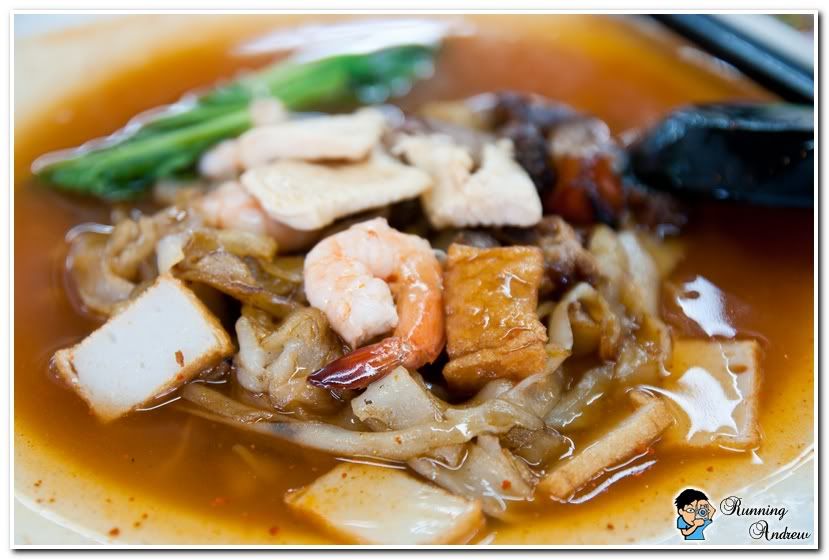 Tomato Kuey Teow
Been hearing some friends talking about this Tomato Kuey Teow and based on recommendation, I decided to give it a try as well. If I'm not mistaken, a large order is also RM5.00.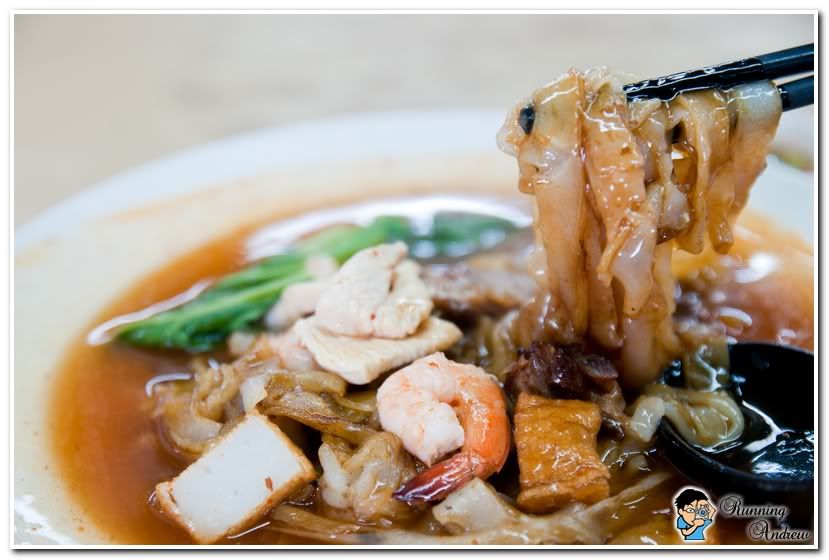 Despite being called Tomato Kuey Teow, there isn't a single slice of tomato in the dish! The secret is the gravy itself. First taste of the kuey teow and gravy did surprise me. It tasted similar to Wat Tan Hor (rice noodle with prawns, fish cake, pork and choy sum douse with thick egg gravy).
I love the kuey teow because it was fried just a little to give it that slight charred aroma. The tomato based gravy does the rest of the magic. Really tasty and not too sour or tomatoey. The prawns weren't very succulent and sweet but it wasn't too bad.
Here is the location of the restaurant. Its behind Fatty Crab Restaurant. Biggest landmark would be Ming Tien Food Court.


View Restaurant Megah Good Luck in a larger map