Bacon wrapped stuffed chicken breasts
Preparation
Pre-heat the oven to 190*C/375*F. Get out a shallow baking dish large enough to hold two portions. Set aside.
Take your chicken breasts, and using a very sharp knife, cut them in half horizontally, not quite all the way through, so that you can open them up like a book. Pound them lightly with your fist. Season well with salt and pepper on both sides.
Divide the spring onion amongst the two pieces, placing it on one half of the book and leaving a bit of a border on the edge. Sprinkle with the blue cheese, in the same way, as well as the toasted walnuts. Bring the other half of the chicken breast over top to cover the filling completely encasing it. Using two strips of bacon per breast, wrap them around the chicken securely. Fasten with toothpicks so that it won't unroll.
Heat a medium nonstick skillet over medium high heat. Add a touch of olive oil and then brown the chicken breasts on all sides evenly. This will take 5 or 6 minutes. Place the browned breasts into the baking dish and pop them into the oven and roast for 8 to 10 minutes longer or until the juices run clear. Do not overcook.
While they are baking make the sauce as follows. Melt the butter in a saucepan. Whisk in the flour. Cook and stir for about a minute before whisking in the chicken stock.
Cook, whisking, until it thickens then wisk in the cream and the mustard. Het through. Taste and adjust seasoning as necessary.
Remove your chicken from the oven. Cut in half diagonally and place on heated plates. Drizzle with a bit of the sauce and serve.
Photos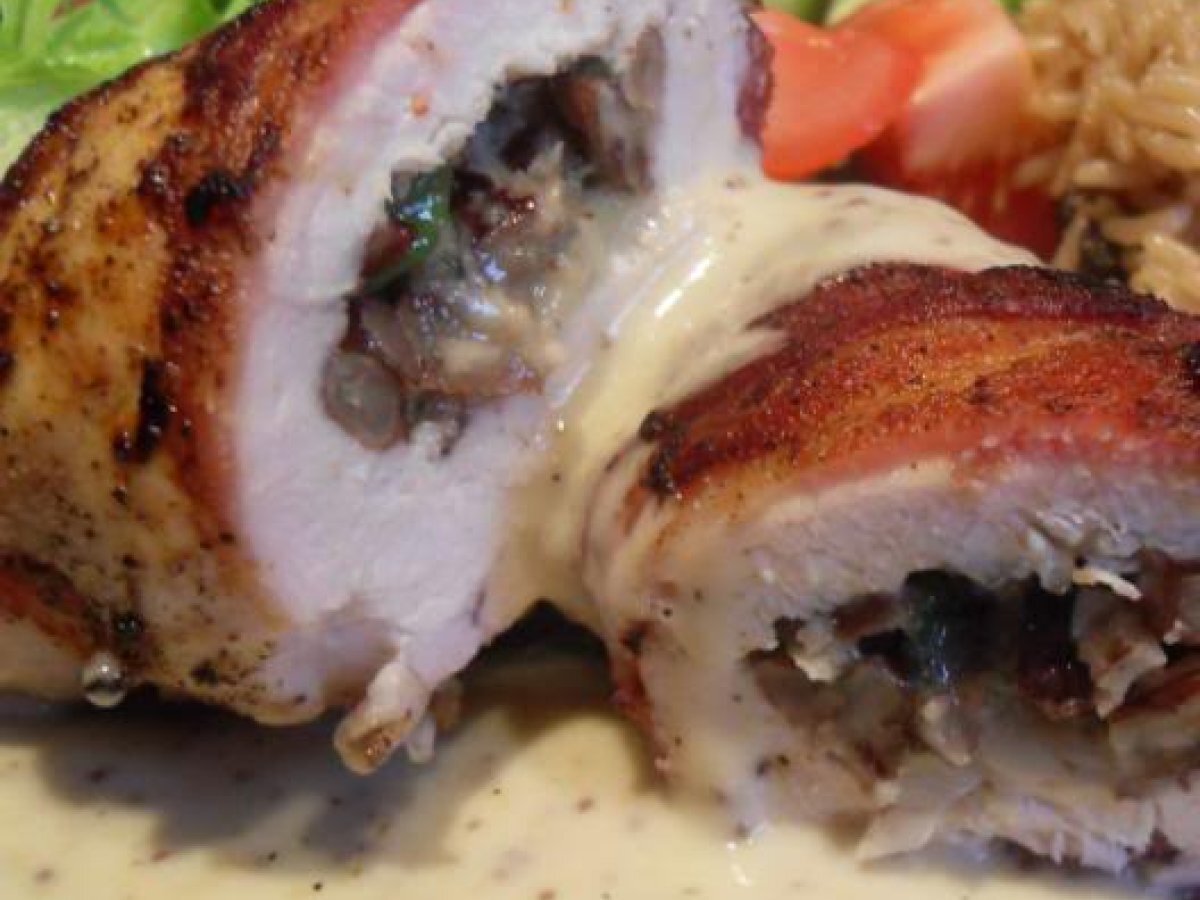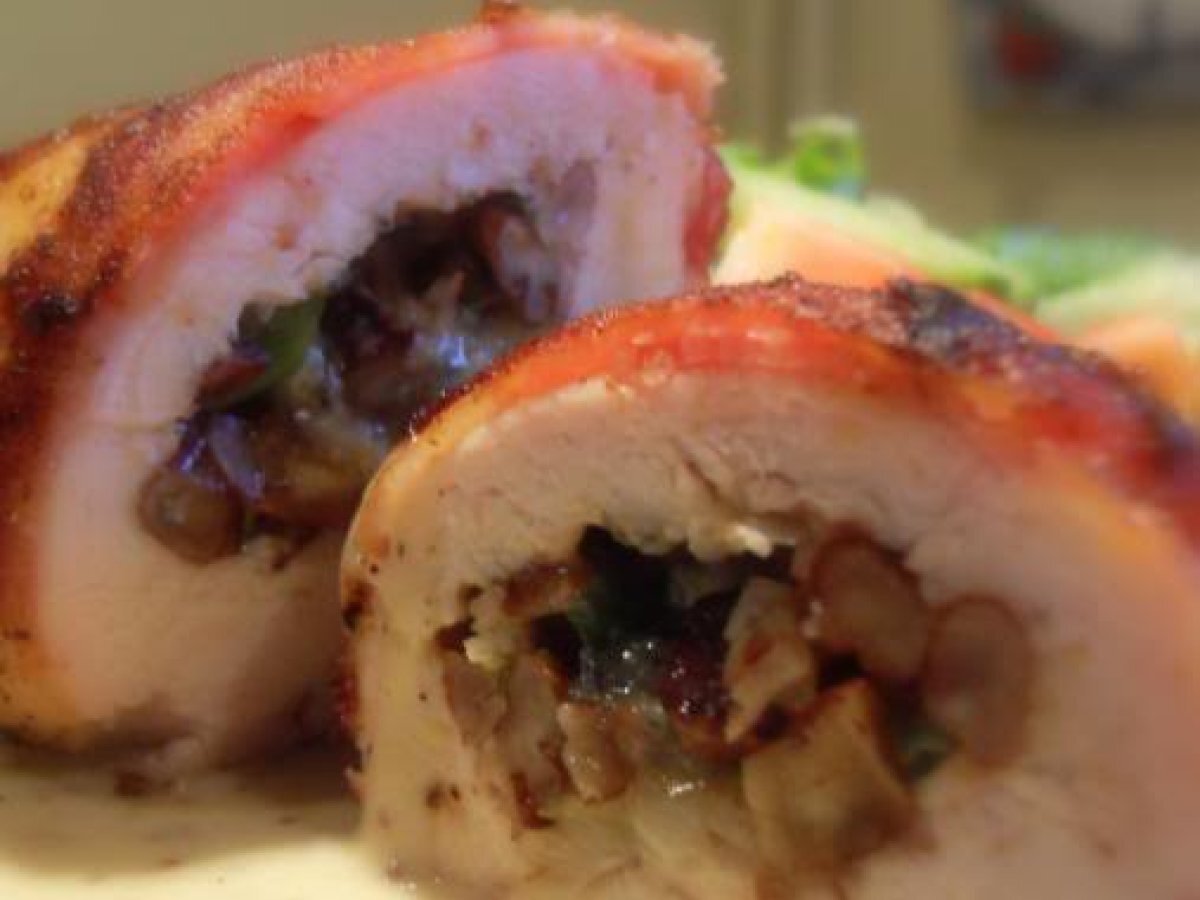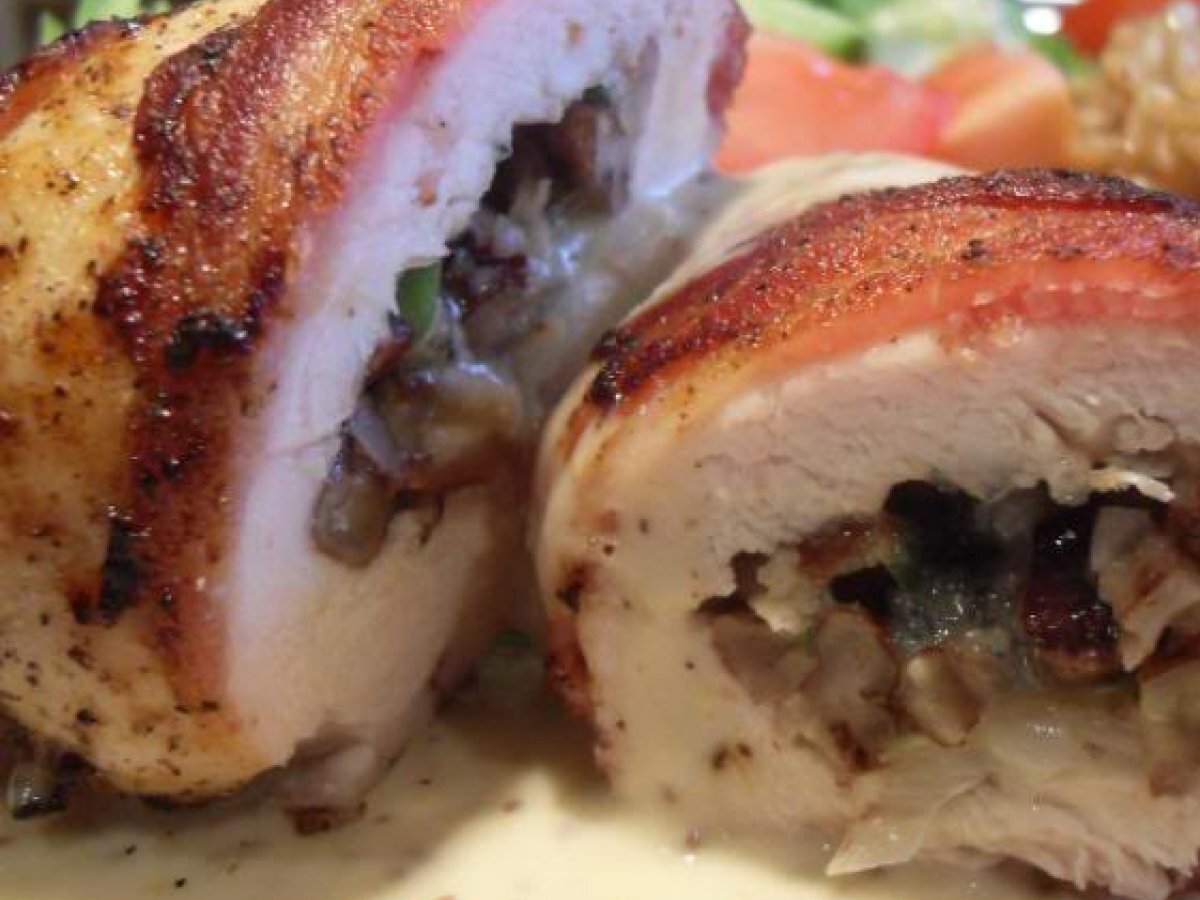 Questions:
You may like
Recipes