Beef and Green Peppers in Black Bean Sauce
Preparation
Mix together the marinade ingredients and add the sliced beef. Set aside for about 20 minutes to half an hour. Don't fuss that there isn't really very much liquid to the 'marinade'.
Make sure you rinsed and soaked the black beans (as above) and then add the chilli oil. You can then mix together the sauce ingredients and add the black beans along with the chilli oil in to the sauce mixture, and set aside.
When you have everything at the ready, heat half a tablespoon of vegetable oil in a wok.
First cook the beef; as there isn't really any marinade to drain from the beef, you can just put the beef in and stir fry until it's almost cooked - this will take just a couple of minutes. Remove the beef and set aside.
Add the onions, bell peppers, spring onions and whole dried red chilies and stir fry them until they smell spicy.
Now add the garlic and ginger and stir for a minute - don't let the garlic burn. Add the black bean sauce mixture and stir fry for a few minutes more. Add the beef back in giving it all a good stir.
Before serving, remove the whole chillies if you wish. Serve immediately with rice or noodles.
Photos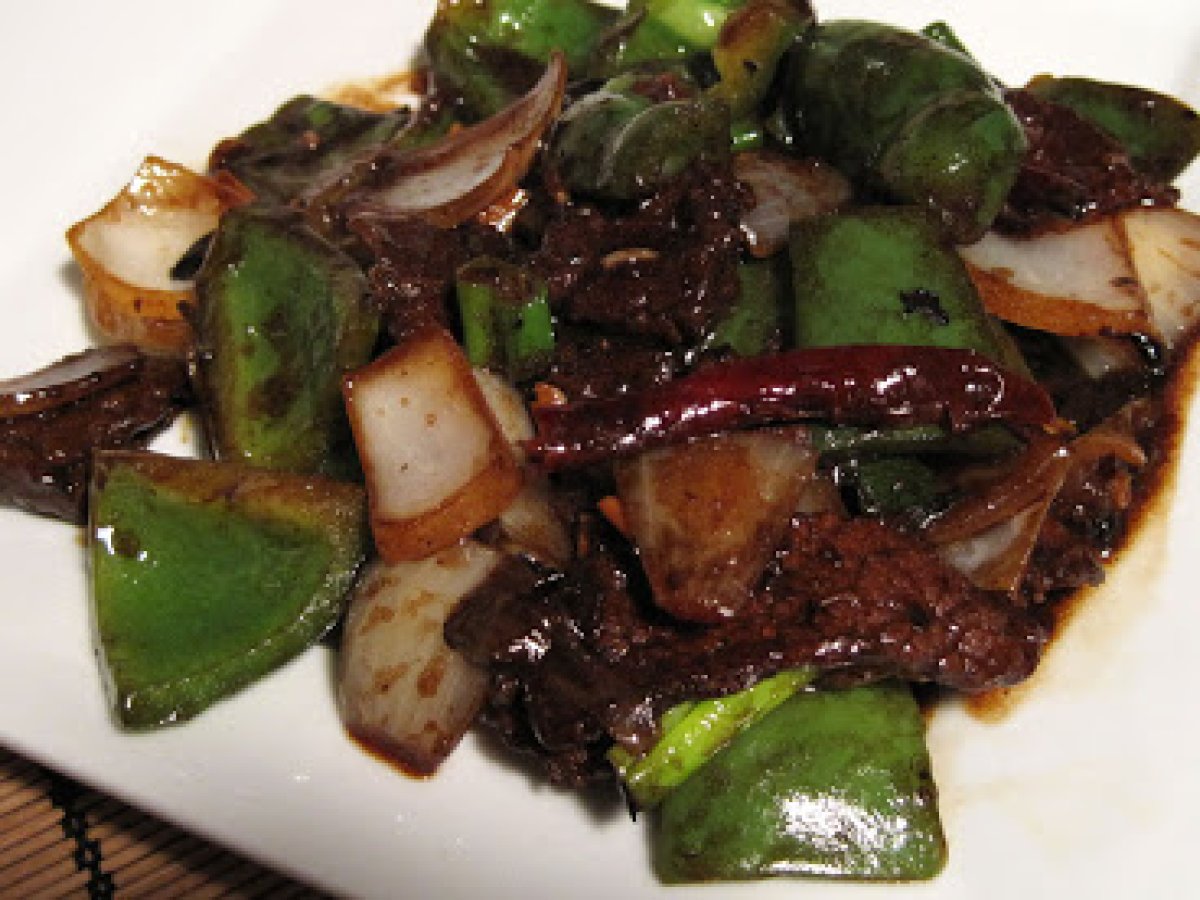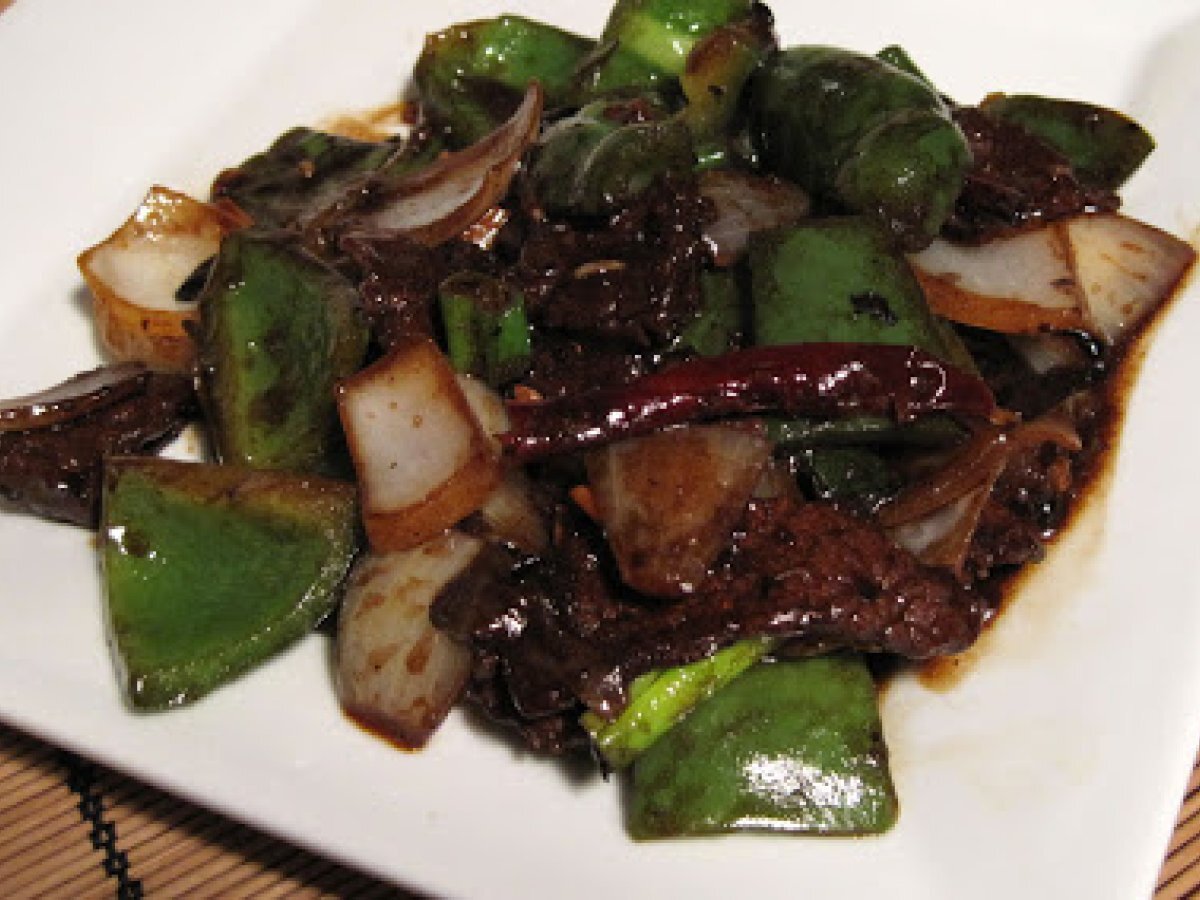 Questions:
You may like
Recipes