Beef Salpicao (Beef Stir Fried in Garlic and Oyster Sauce)
Preparation
Cut the tenderloin into ½ inch cube. Place it in a mixing bowl and add in garlic, salt, ground pepper and olive oil.
Stir to properly combine, let stand to marinate for about 15 minutes.
For the meantime, combine the liquid seasoning, oyster sauce and Worcestershire sauce in a small bowl. Set aside.
Using a wok or any steel or cast iron frying pan that can handle extreme heat, heat the vegetable oil over high flame.
Fry the marinated beef in batches to avoid over-crowding the bottom of the wok or frying pan and properly sear the meat pieces.
For 300 g of meat, 2 batches should be sufficient. Cook only for several minute to retain the juice inside the meat. Transfer in a plate and set aside. Continue frying the other batch.
When the last batch is done return the first batch in the wok or pan. Add the seasoning-sauce mixture and stir fry for a minute more.
Add the butter and stir once more. When the meat and sauce starts to sizzle, turn off the heat.
Transfer in a medium plate and serve immediately. Whether with garlic fried rice or steamed rice, it will still come out as a truly wonderful meal.
The rich sauce is just so good to be slathered on rice. For as long as the right cooking period was attained the meat will be tender, juicy and yummy.
Photos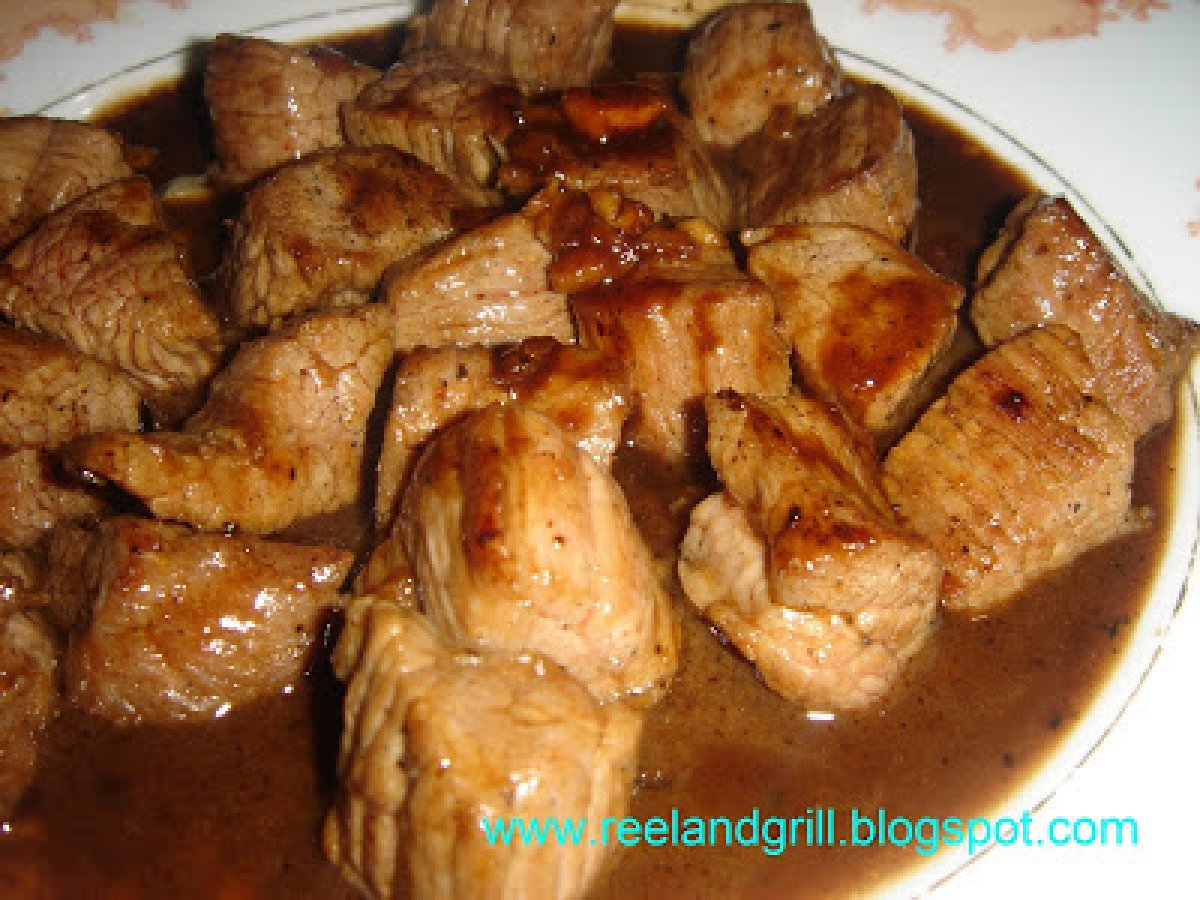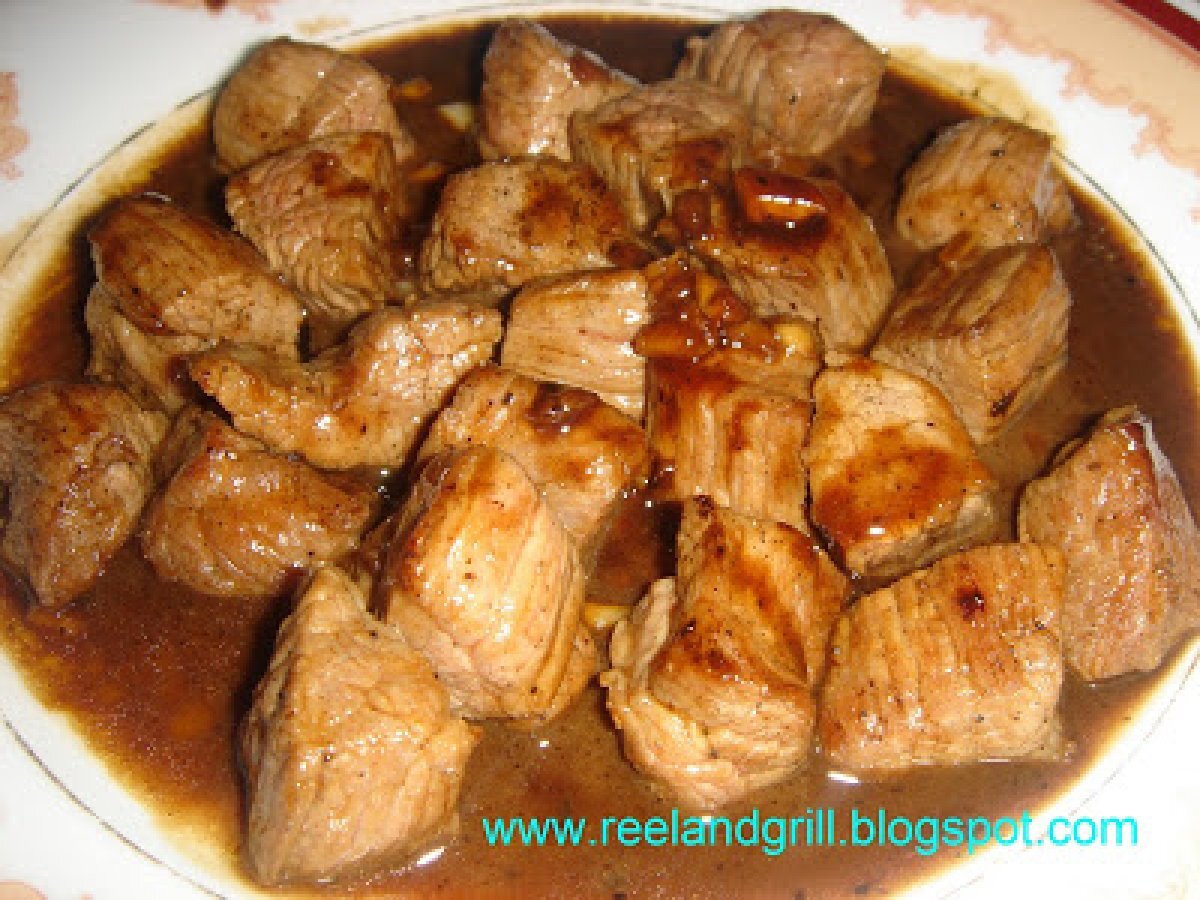 Questions:
You may like
Recipes