Beef Siomai or Shaomai a la Jhala (Beef and Vegetable Dumpling)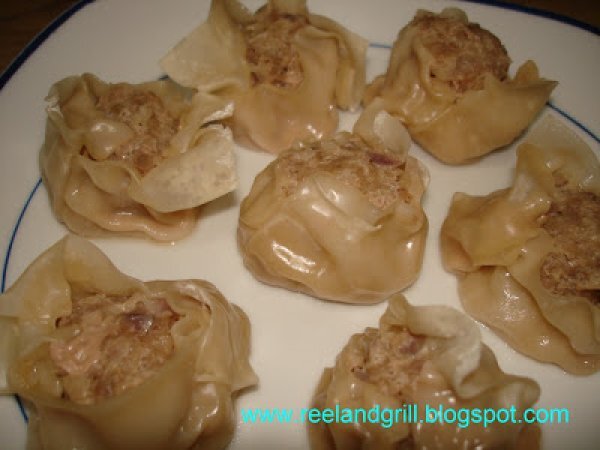 Preparation
To prepare, take 1/3 of the jicama or singkamas. Peel and finely dice or mince it and place in a mixing bowl. Add in minced onion, minced celery, ground pepper, soy sauce, sesame oil, minced beef and salt to taste. Properly mix all the ingredients.
Add in slightly beaten egg and continue stirring until the mixture is sticky and can be formed into balls. Take one tablespoon of the mixture at a time and wrap individually with the "molo" or wonton wrapper, fold and seal as shown below. Continue until all the mixture is wrapped up.
Meanwhile prepare the steamer. Boil the water and brush the bottom of the steamer with oil. When the water is briskly boiling, arrange the siomai in the steamer in batches and cook for 15-20 minutes or until the dumplings are cooked through.
Transfer the steamed siomai in a platter and serve warm. Accompany it with soy sauce, calamansi, sesame oil and lots of chili-garlic paste for a kicking dipping sauce.
Questions:
You may like
Recipes
Related articles