Beef caldereta special
Beef caldereta special
Preparation
In a mixing bowl or deep pan place the meat and add all the marinade ingredients. Carefully mix everything until evenly distributed. It is best to do this ahead of the cooking time, with at least an hour marinating, but it's also ok if done right away.
In a heavy pan, heat the oil + margarine and sauté the garlic followed by the onion. Continue sautéing until onion is translucent. On top of the garlic and onion, carefully add the meat and all the marinade. Cover and let the liquid to boil. As the meat is heated, it will render its own liquid so you don't have to add water. Not for now.
When it boils, stir to blend the garlic and onion below with the meat of top. Lower the heat to the lowest setting possible, just enough for the liquid to gurgle.
Cover and be prepared for the slow process of simmering the meat. If the liquid is drying out, you can add hot water or beef broth if you have, one cup at a time.
Check the doneness of the meat and the taste of the slowly thickening sauce. Adjust the level of salt and other seasonings. When the meat is slightly tender, add 1 piece potato, peeled and halves.
Meanwhile prepare the final ingredients are: 1 piece bell pepper, thinly sliced, 2 pieces potato peeled and cut into bite sizes, 1 piece carrot, peeled and cut into bite sizes, ¼ cup grated cheddar, 1 small can liver spread and ½ cup pitted green olives.
When the halves potato is already cooked and soft enough to make into paste, take it out and put the bite size potato, carrots, sliced bell pepper. In a bowl, mash the halves potato and mix the liver spread. Add about 2 tablespoons of the sauce from the meat and continue mixing into paste-like consistency.
When the vegetables are cooked and the meat is fork tender, slowly stir the liver-potato mix. Add the grated cheese and green olives (if using) and continue stirring-simmering for some more minutes. Be careful not to scorch it at the bottom. Transfer in a serving plate and serve with a lot of steamed rice.
Photos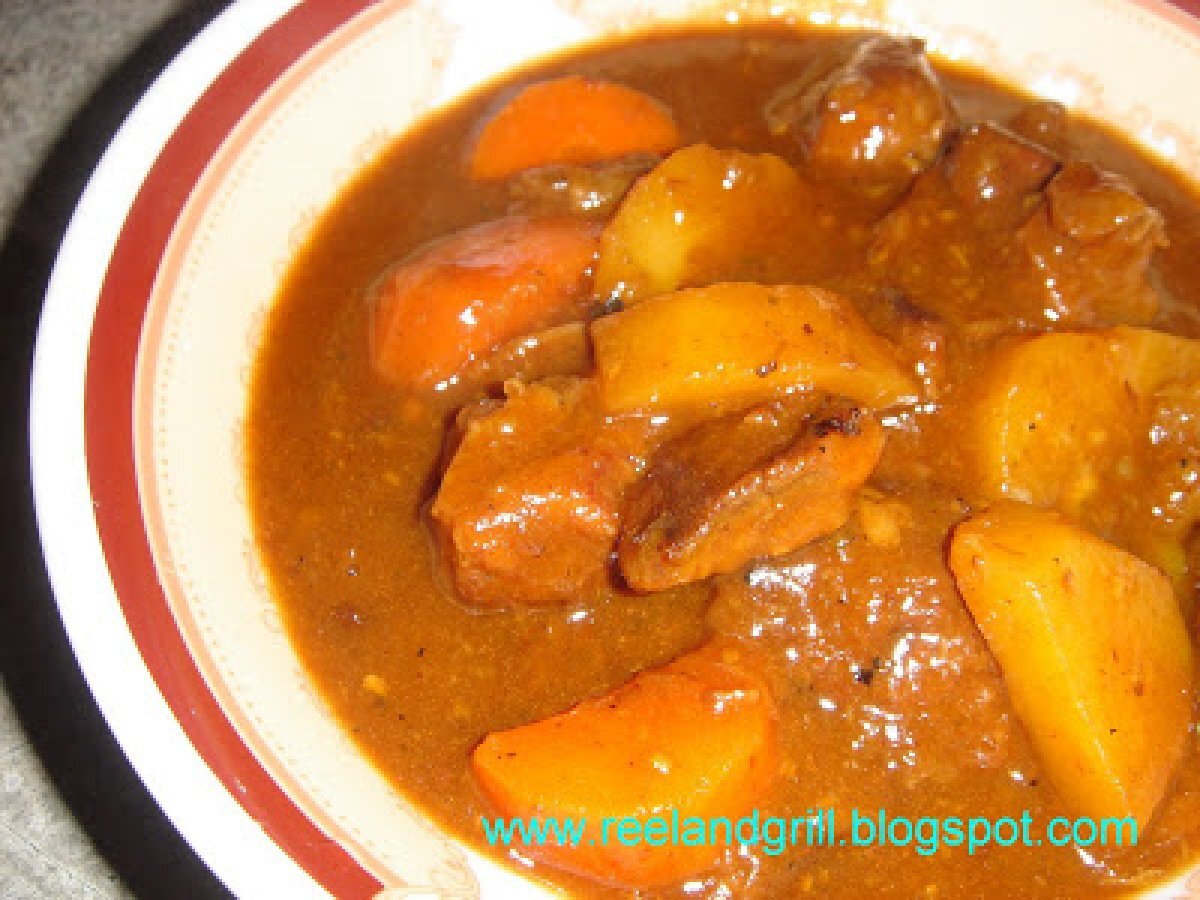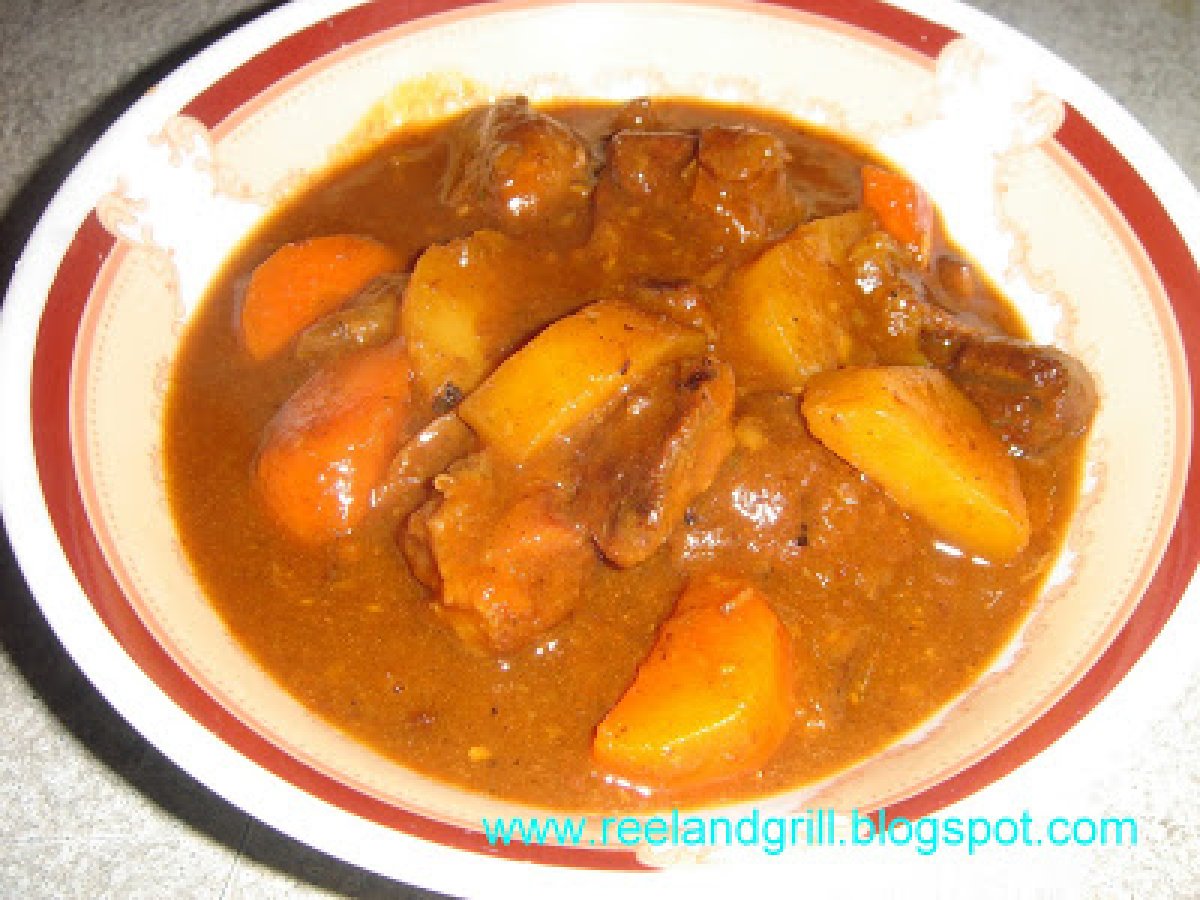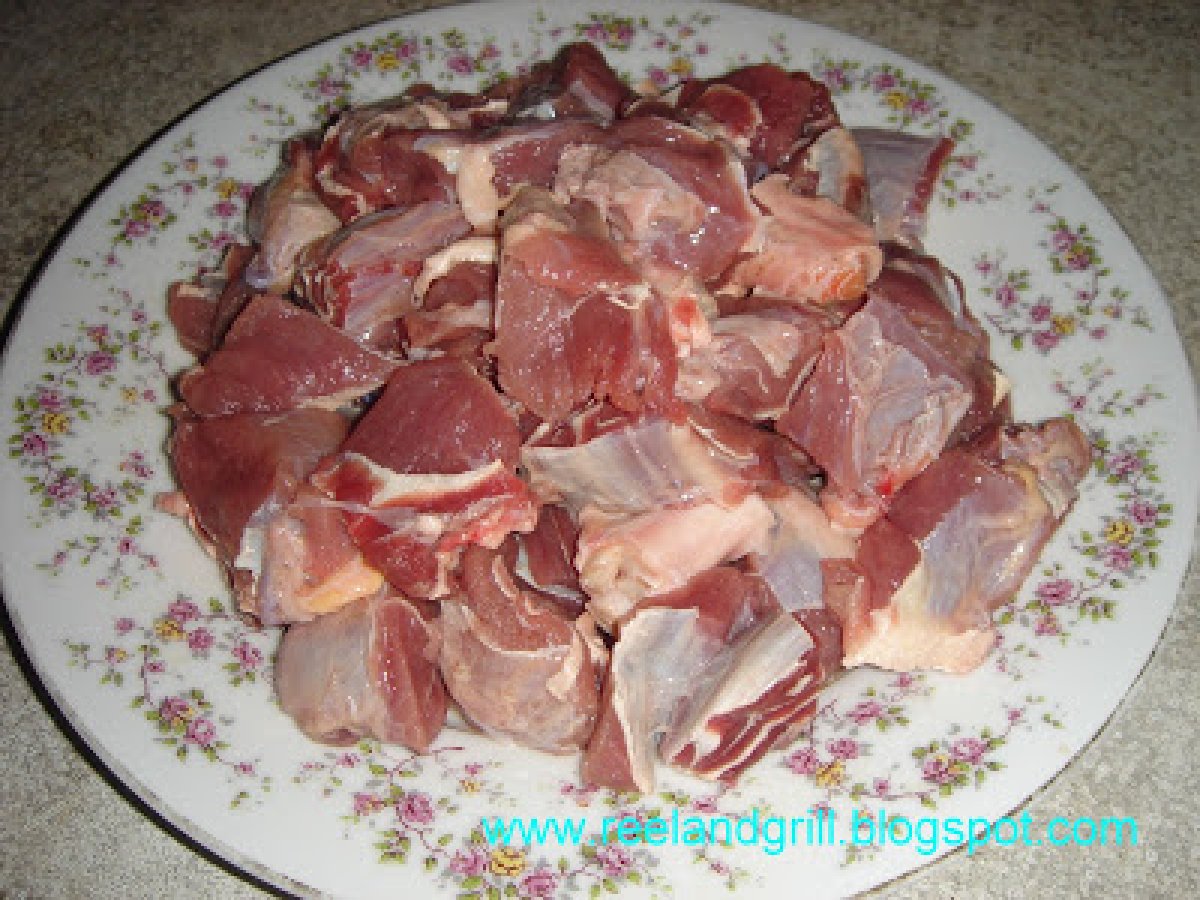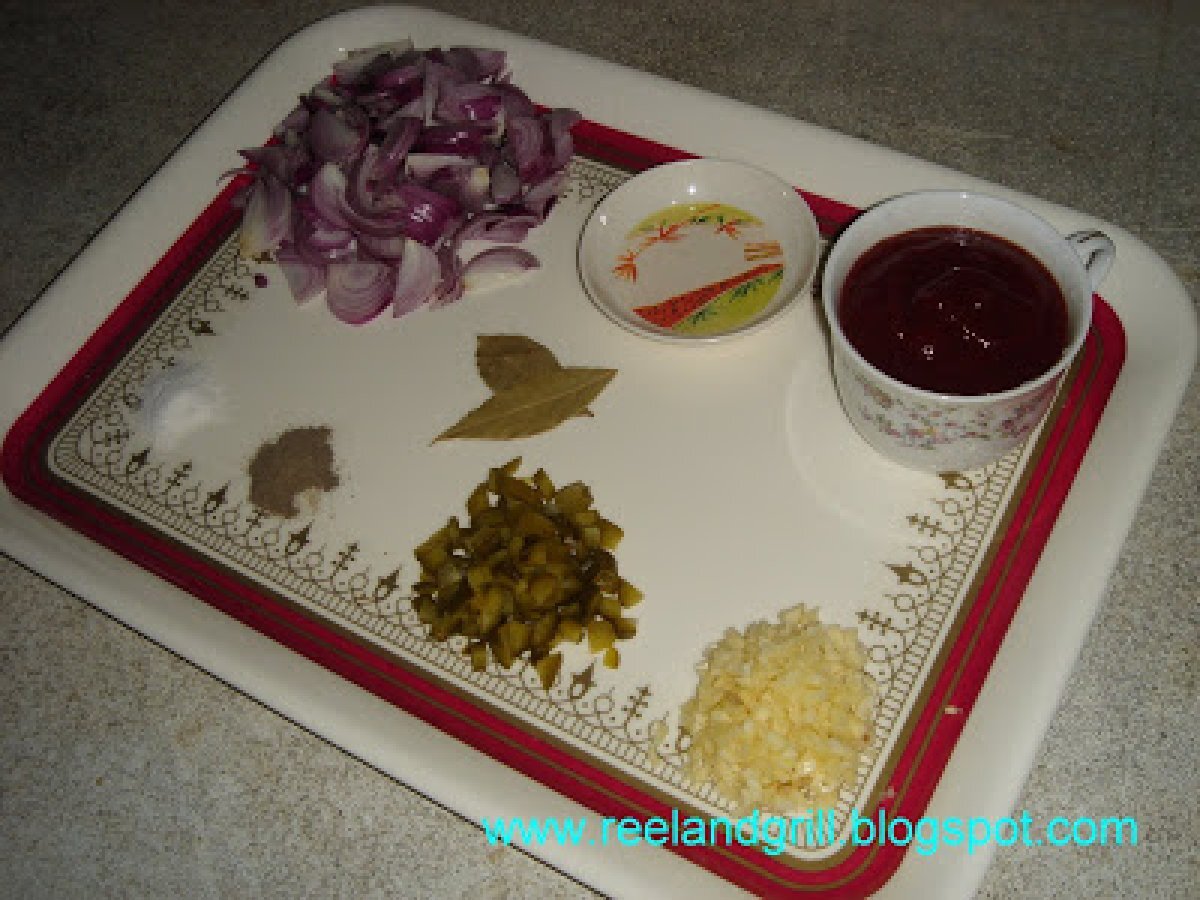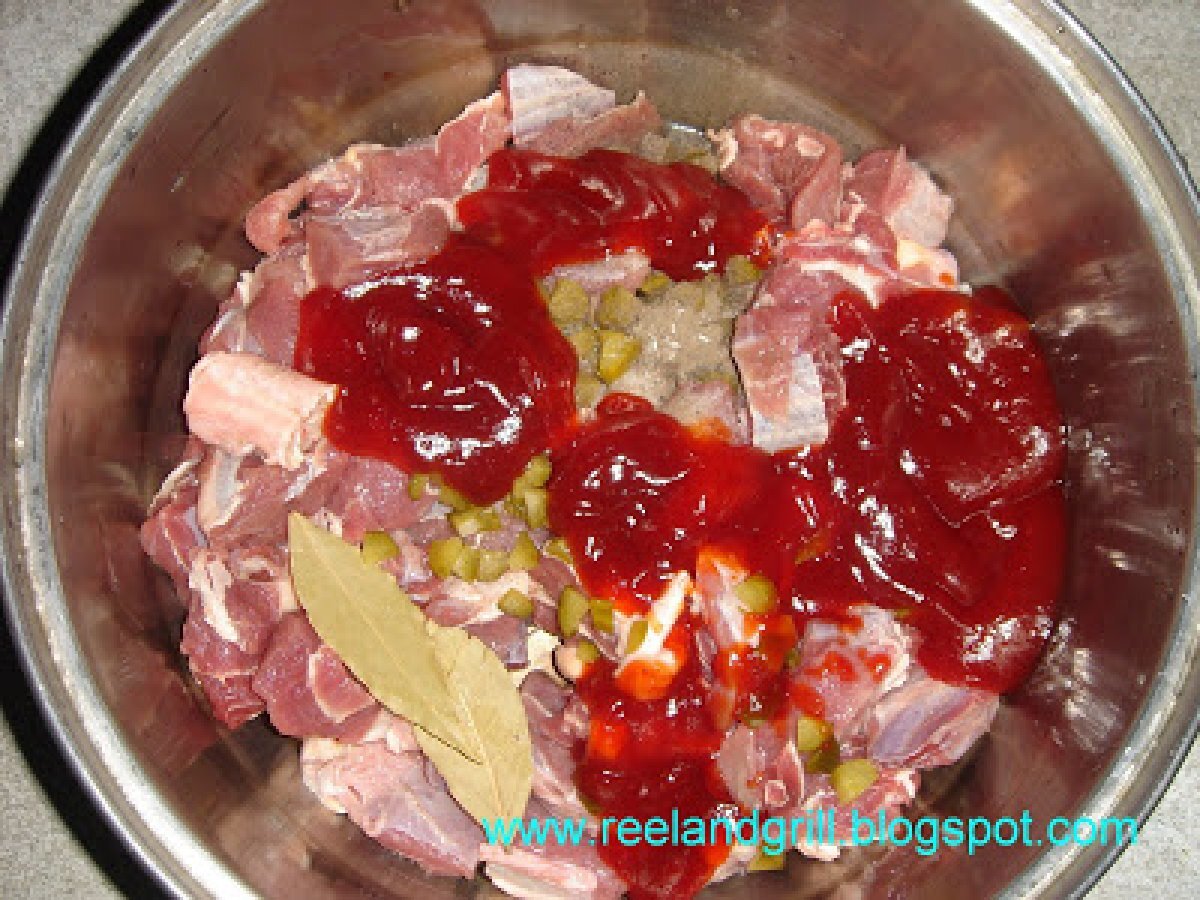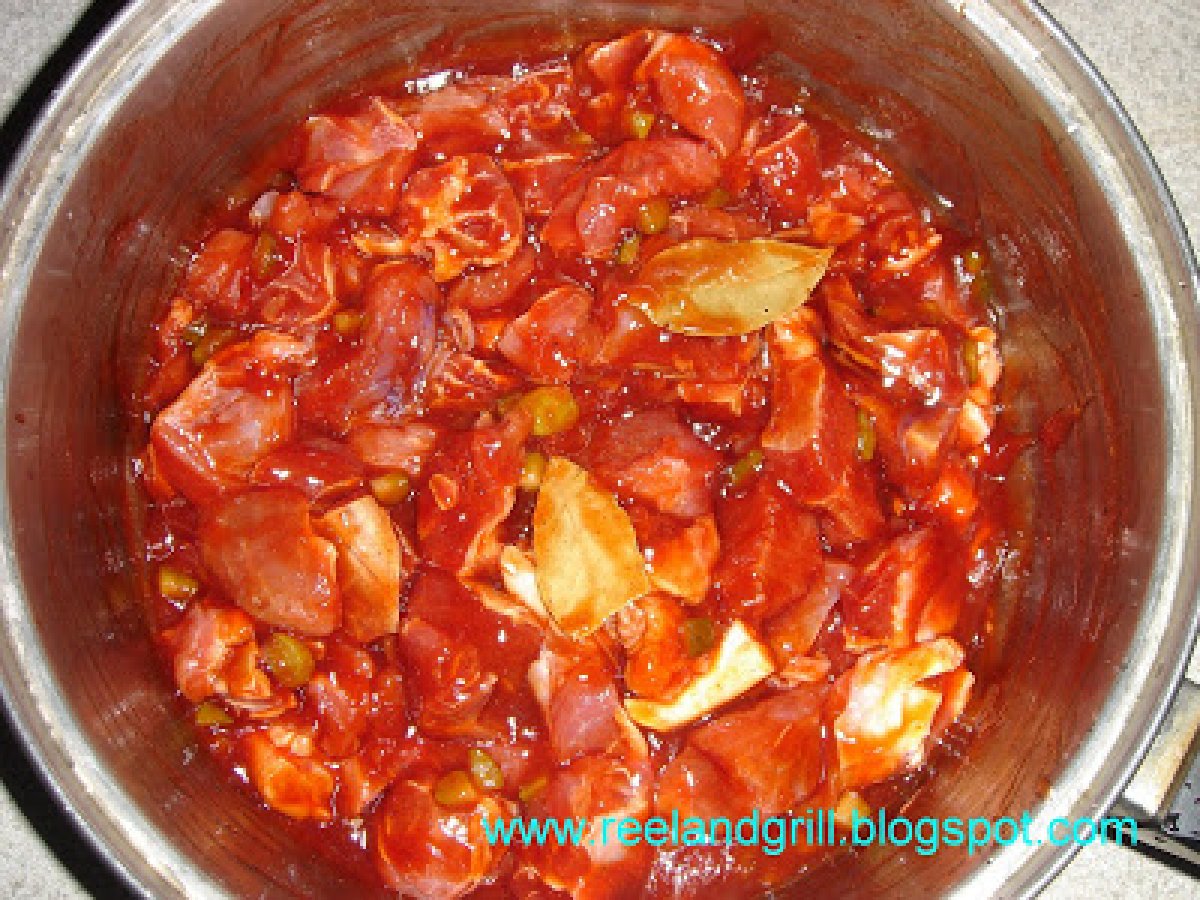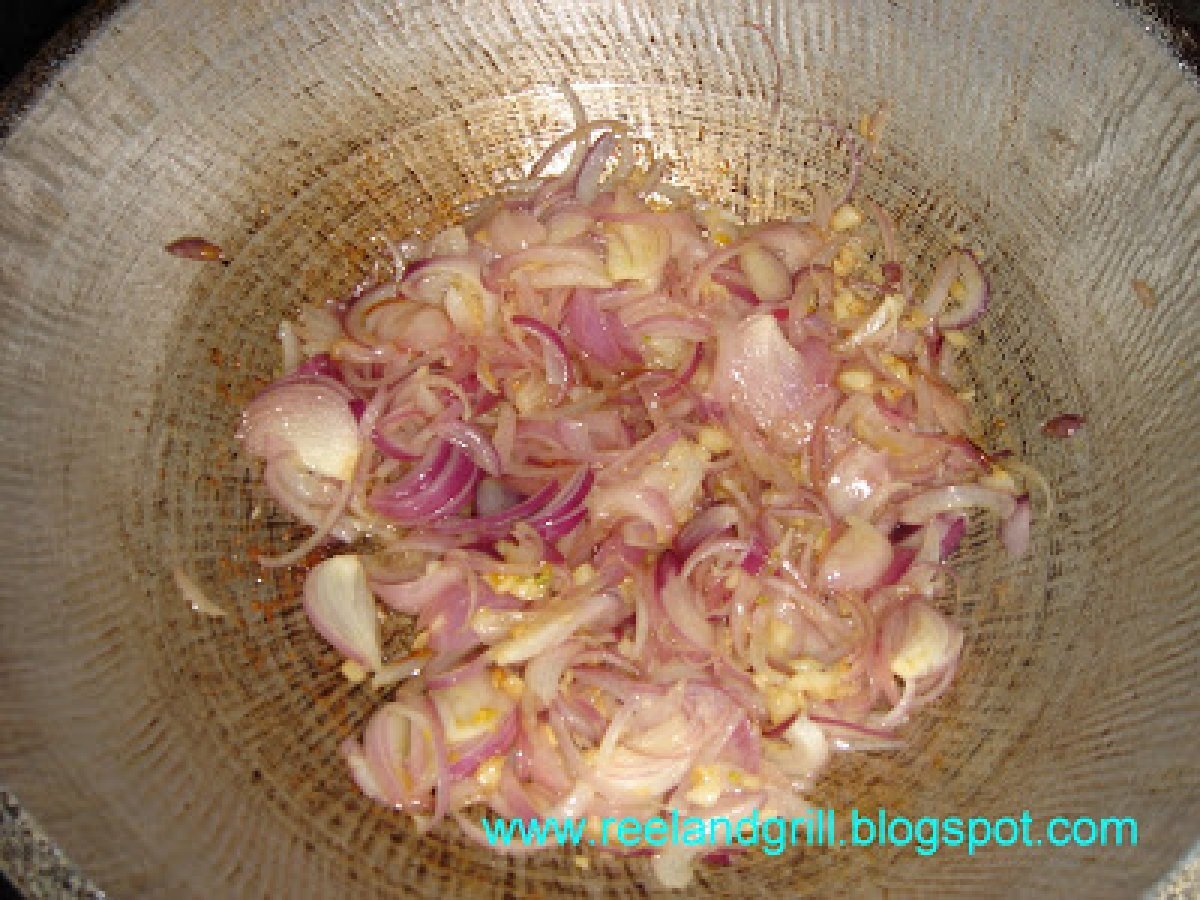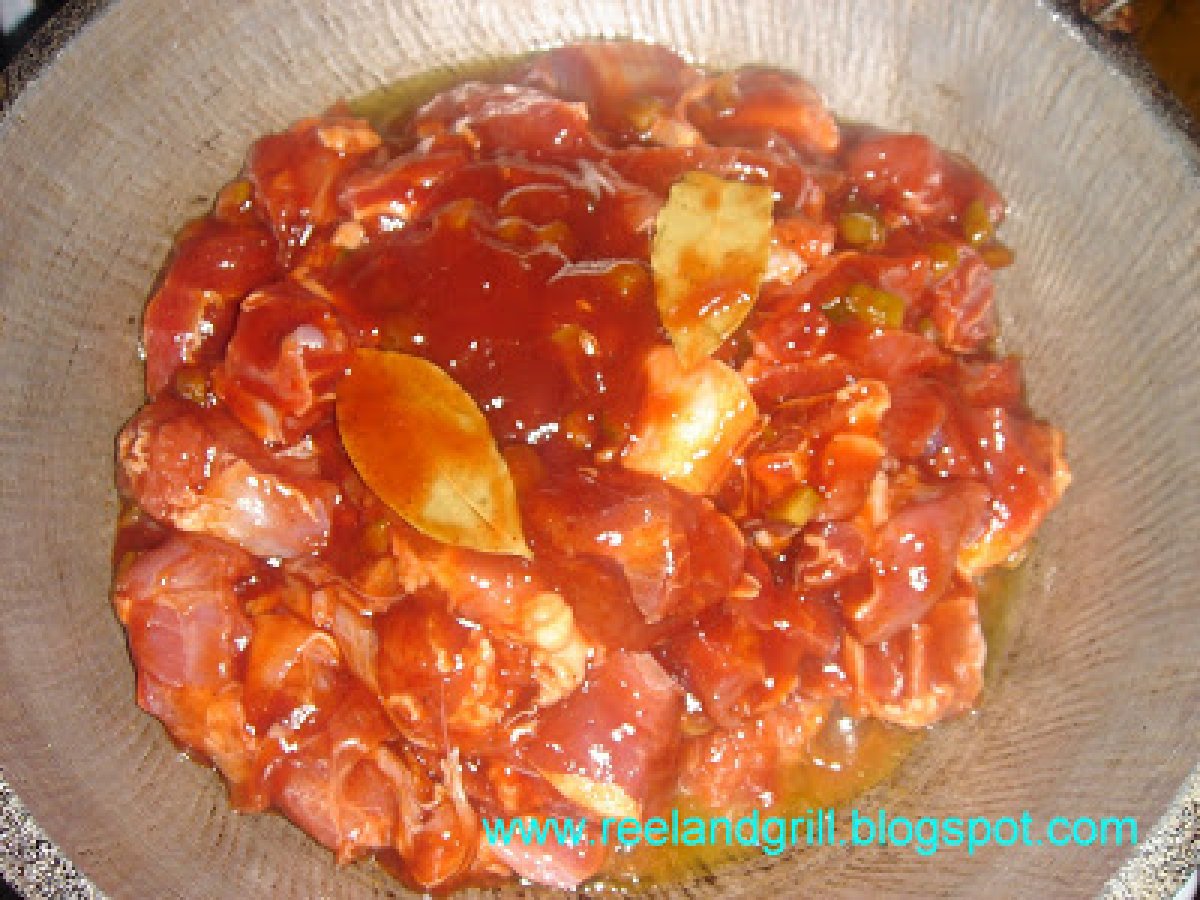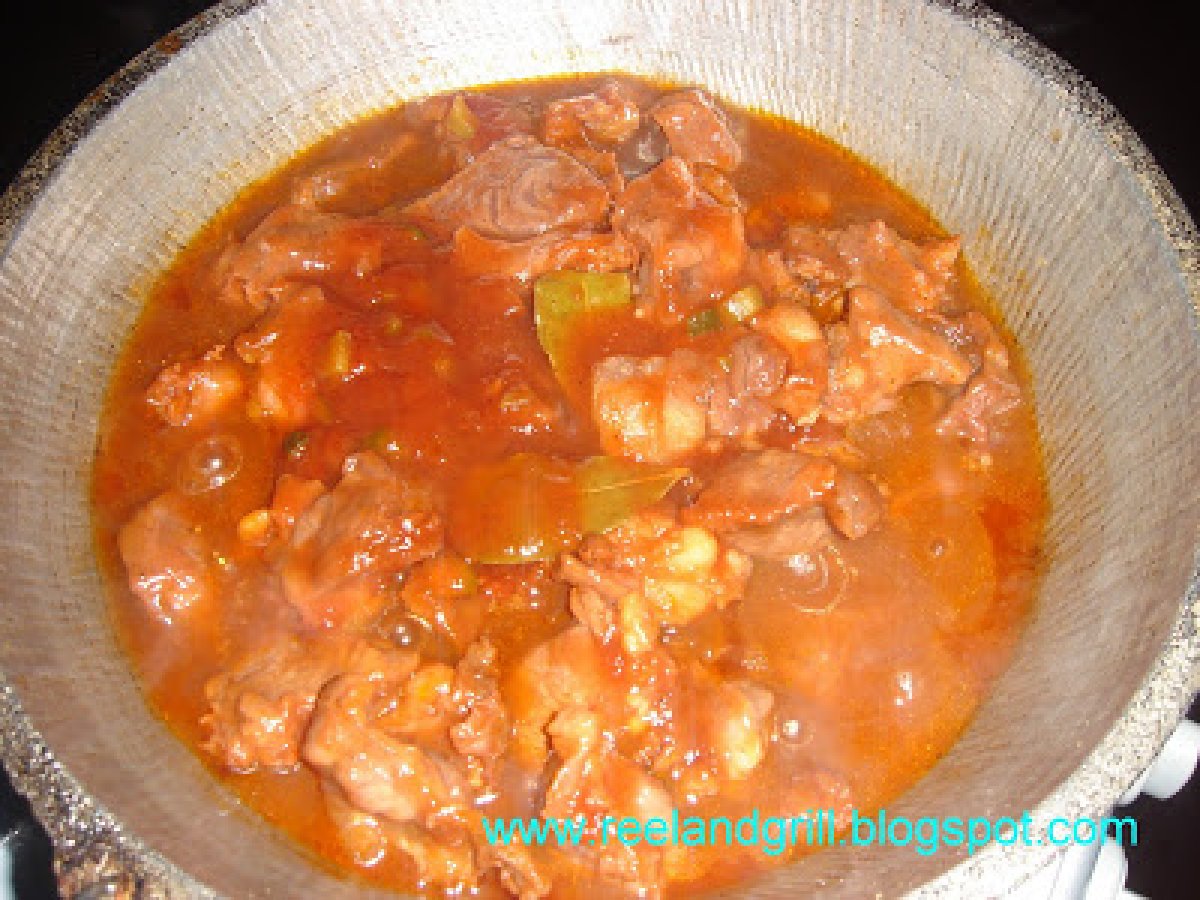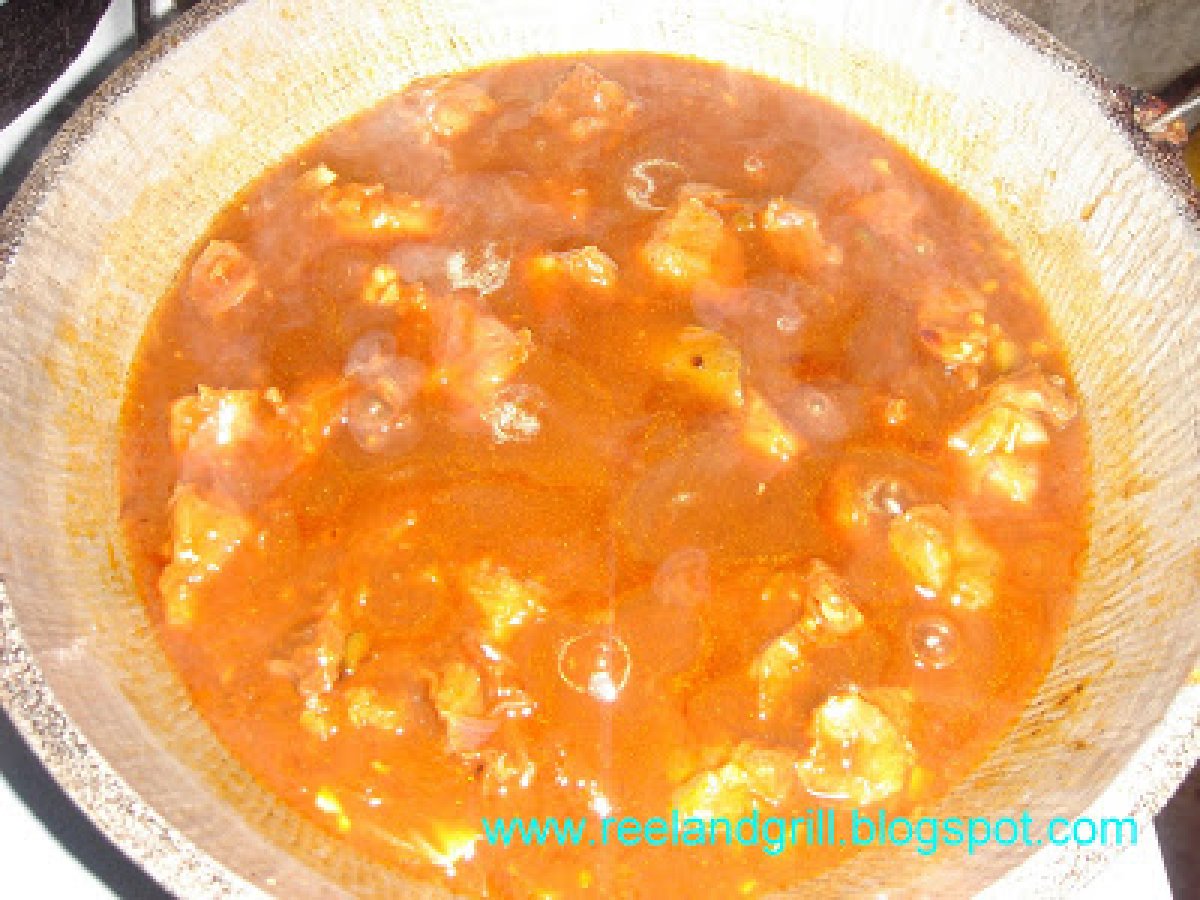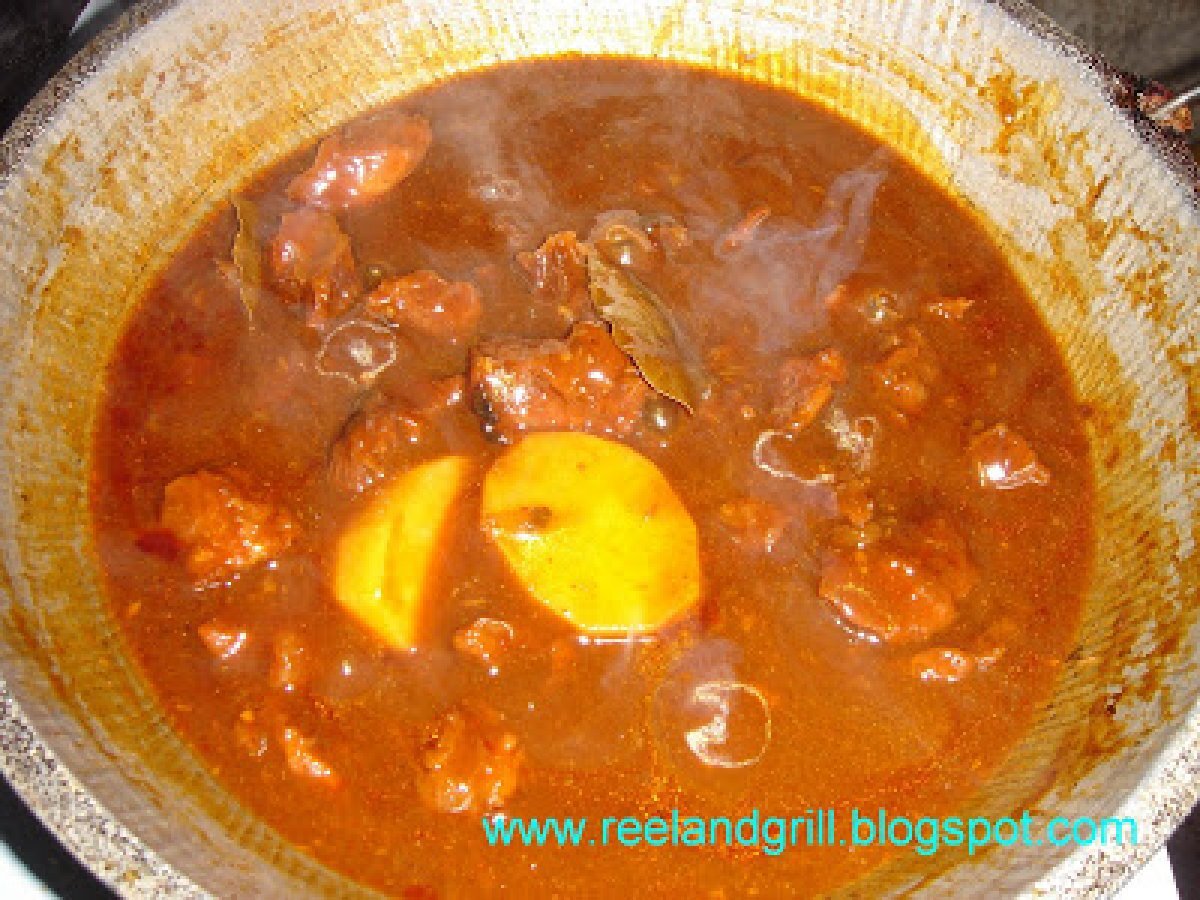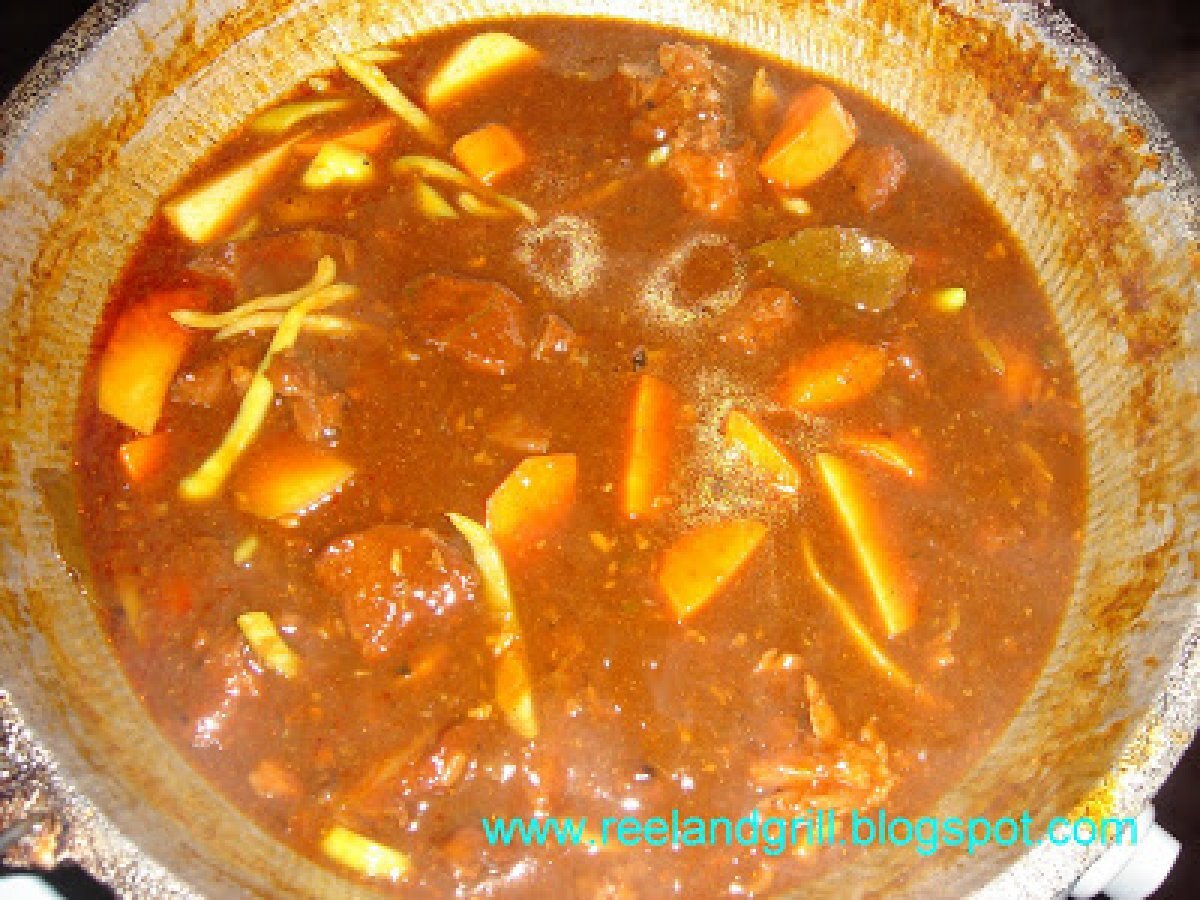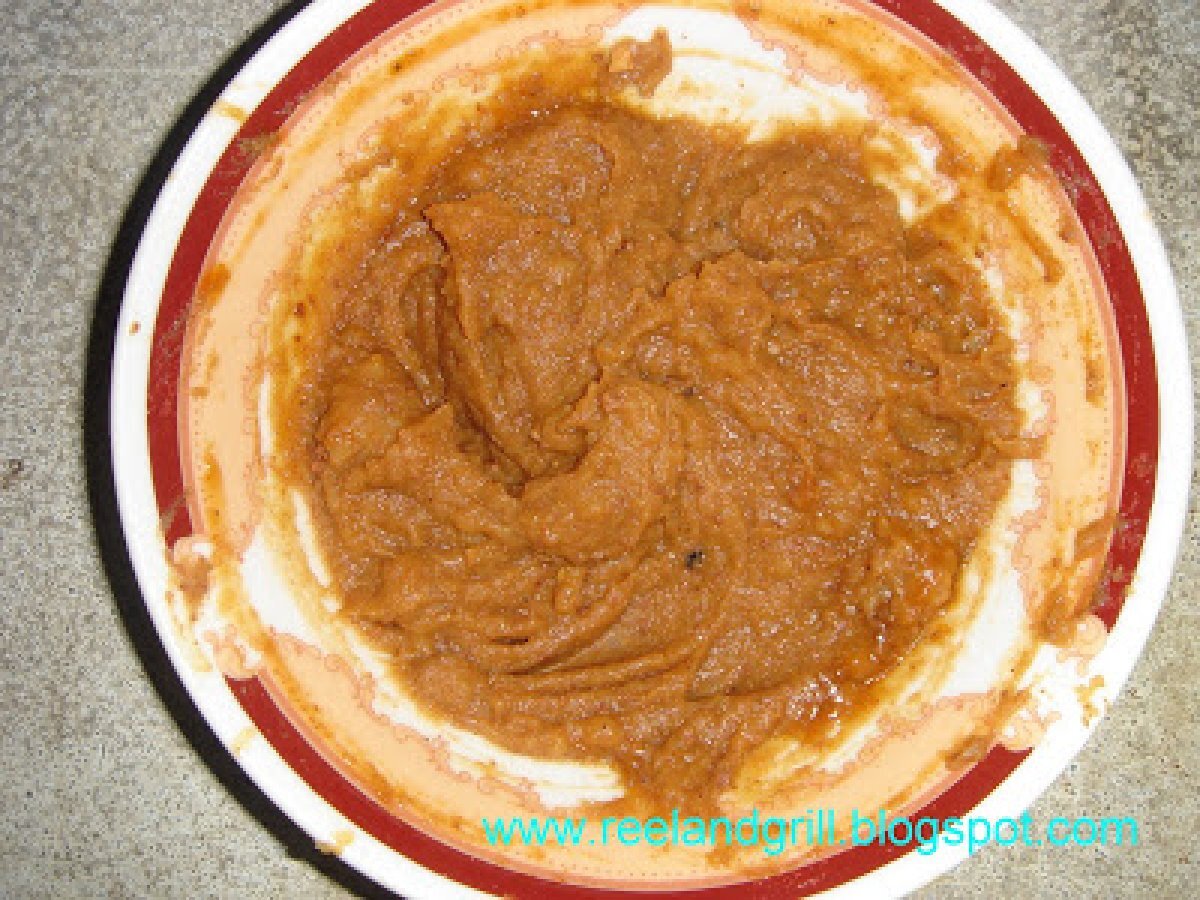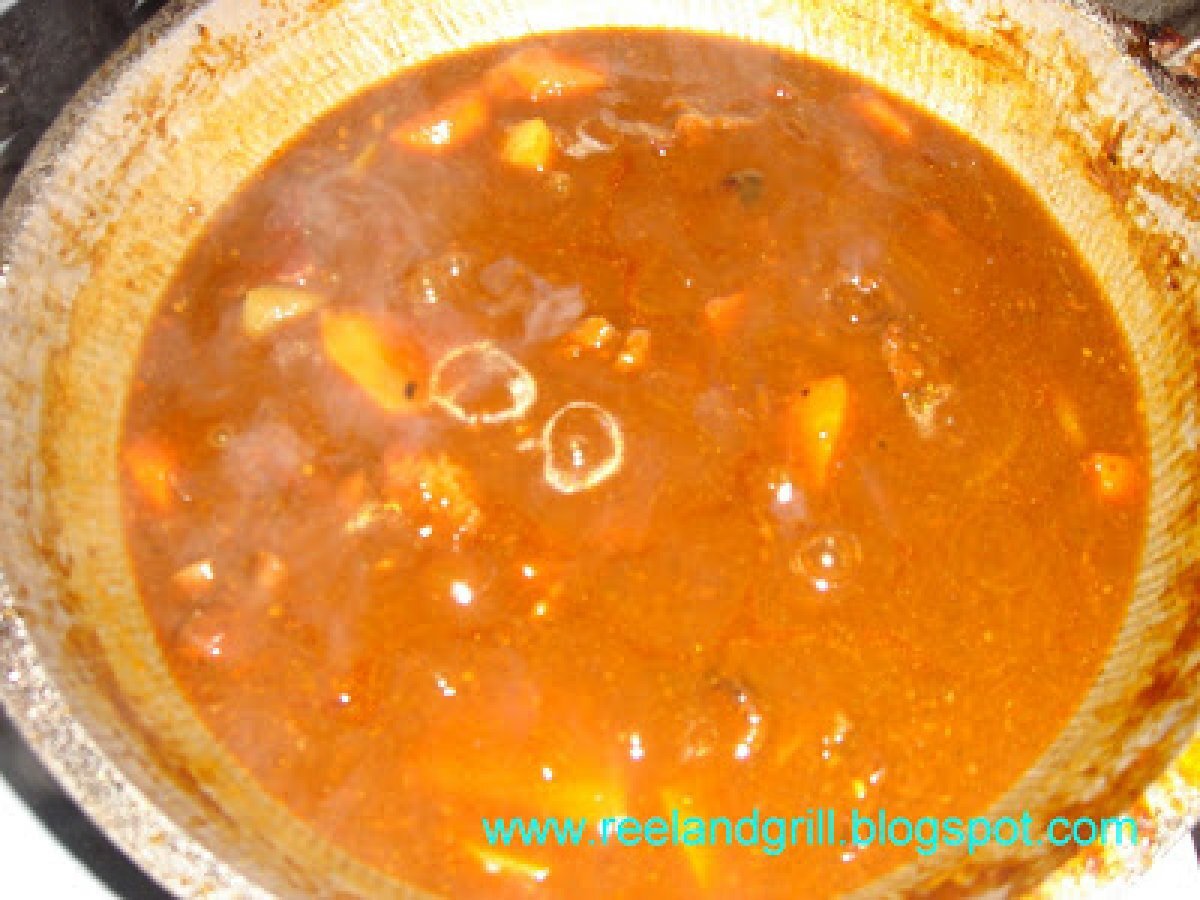 Questions:
You may like
Recipes