Beef pares
Beef Pares
Preparation
1. Place the beef in a big sauce pan. Add enough water to cover the meat (about 2L) and bring to a boil over medium low heat until scum appears on the surface. Clear the scum off the broth.
2. Add in all the soup ingredients except the green onions for garnishing. Add salt to taste. Adjust to low heat and simmer for 1 to 2 hours or until the beef is tender.
3. When the meat is tender, remove from the sauce pan and allow to cool down.
4. Meanwhile, transfer the broth to another sauce pan, leaving about 2 cups of it in the original sauce pan. The broth in the new sauce pan will be the soup. Simmer over low heat until ready to serve.
5. Slice the beef in cubes and return to original sauce pan.
6. Add in the soy sauce, sugar, bay leaf, star anise, ginger, and black pepper. Add salt to suit your taste.
7. Bring to a boil and simmer over low heat until the sauce thickens that is about 15-20 minutes.
8. Serve with garlic fried rice and the reserved beef soup. Garnish beef stew and soup with chopped green onions.

How to make garlic fried rice:
1. In a wok, heat olive oil over medium heat.
2. Saute garlic until golden brown.
3. Add rice and mix well with the garlic. Add salt to suit your taste.
4. Stir fry on medium heat until the rice is heated through. Remove from heat.
5. Fill a bowl or cup with rice. Place the bowl or cup upside down on a serving plate, then lift.
6. Garnish with fried garlic on top.
Photos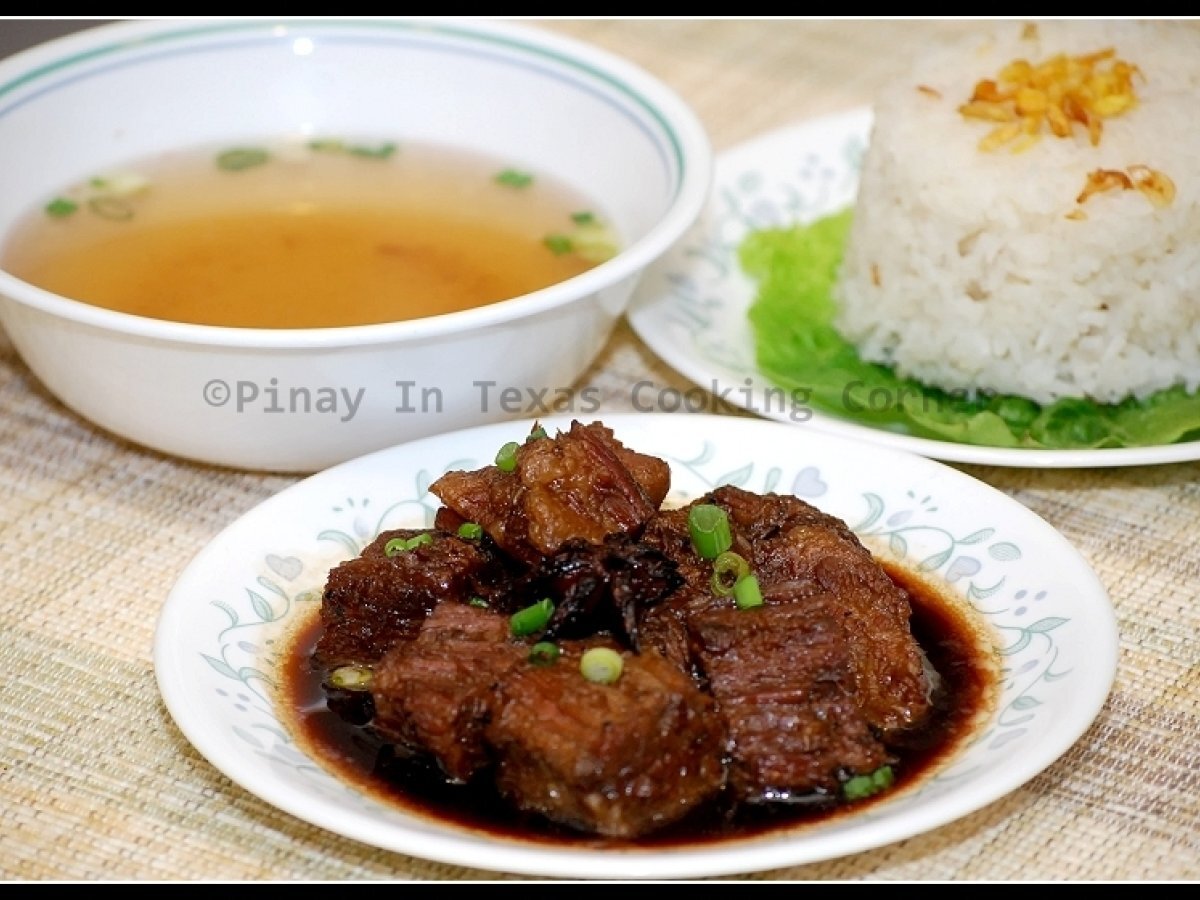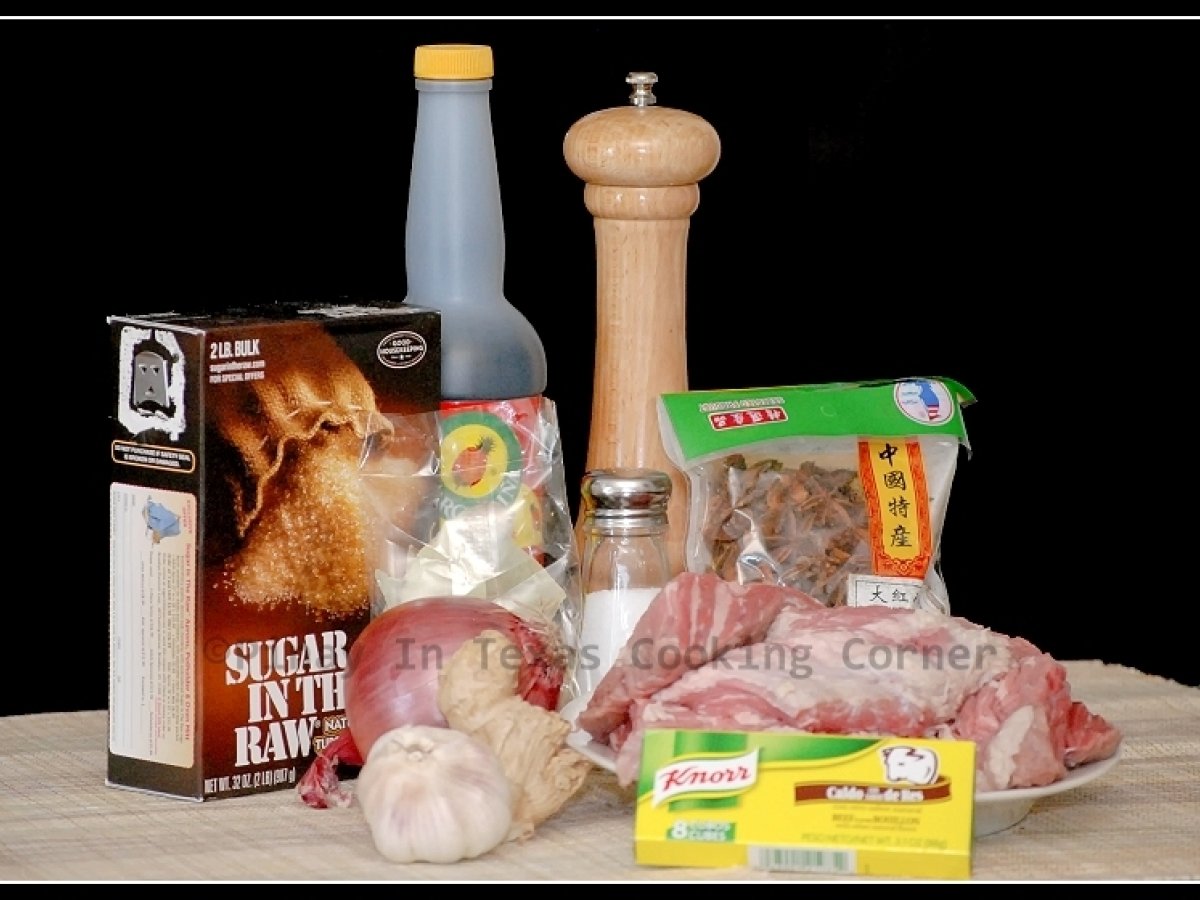 Questions:
You may like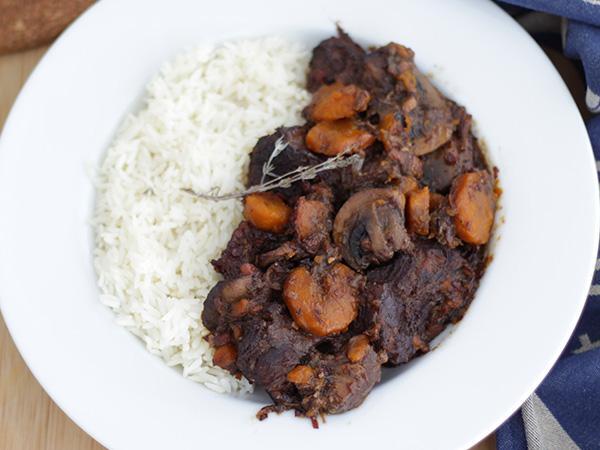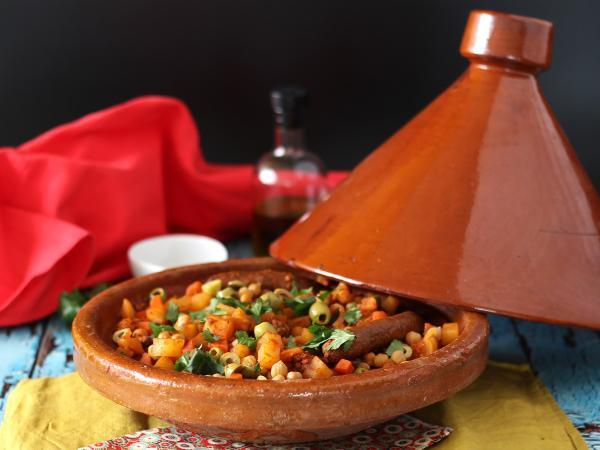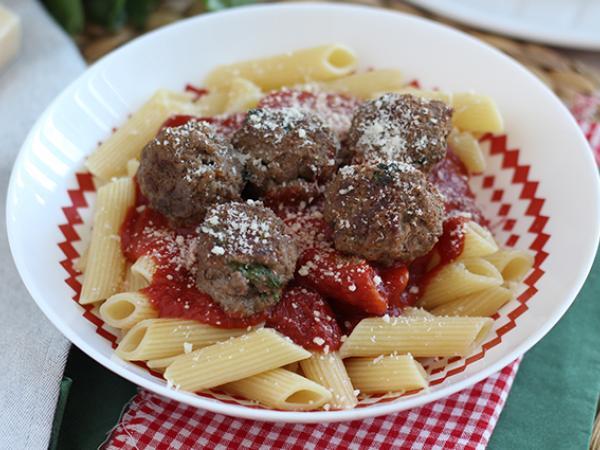 Recipes