Beef stew
Beef Stew
Preparation
Heat oil in pressure cooker over medium-high heat. Season beef with salt and pepper and add to the pot. Saute until golden brown on all sides, then add garlic.
Pour the red wine in and bring to a boil, scraping up the browned bits with a wooden spatula.
Add tomato paste, thyme, Worcestershire and bay leaves. Stir to combine, cook, add beef stock , bring mixture to boil.
Put the lid of pressure cooker on and pressurized for 15 minutes - time when the pressure is build up - that is alot of hissing sound.
While the meat and stock is cooking, heat oil in another large pot over medium heat. Add potatoes, onion, tomatoes, celery and carrots, Saute vegetables until golden. Set aside.
Remove the lid of pressure cooker only when pressure is released. Add vegetables to beef stew.
Simmer uncovered until vegetables and beef are very tender, Discard bay leaves. Tilt pan and spoon off some fat.
Melt butter over medium heat and shisk in the flour to cook, stirring for 2 - 3 minutes.
Gradually ladle in about 2 cups of the hot stew cooking liquid and bring to a boil. shisking until thickened and smooth.
Stir the thickened liquid back into the stew, Continue to simmer to marry the flavors. Adjust taste with salt and pepper.
Transfer to serving bowl, sprinkle with parsley.
Photos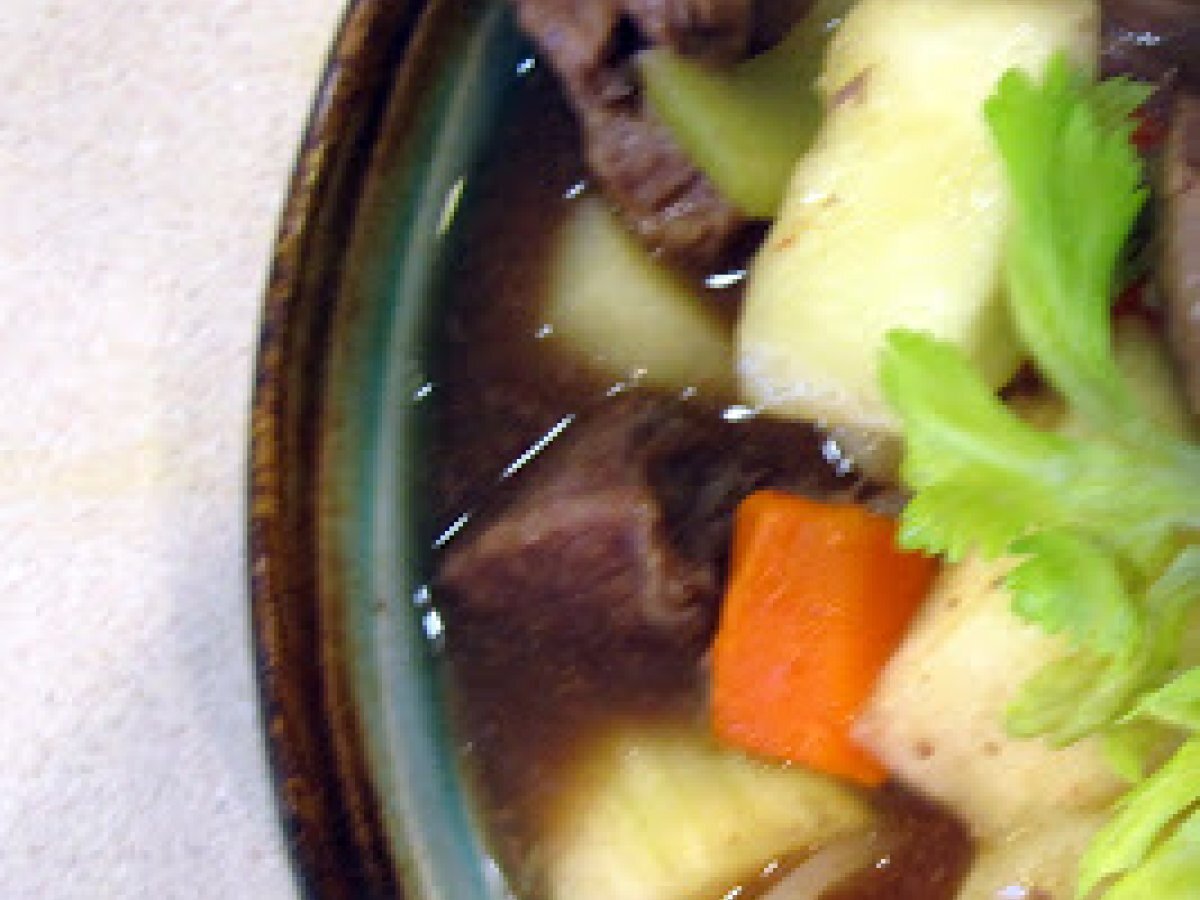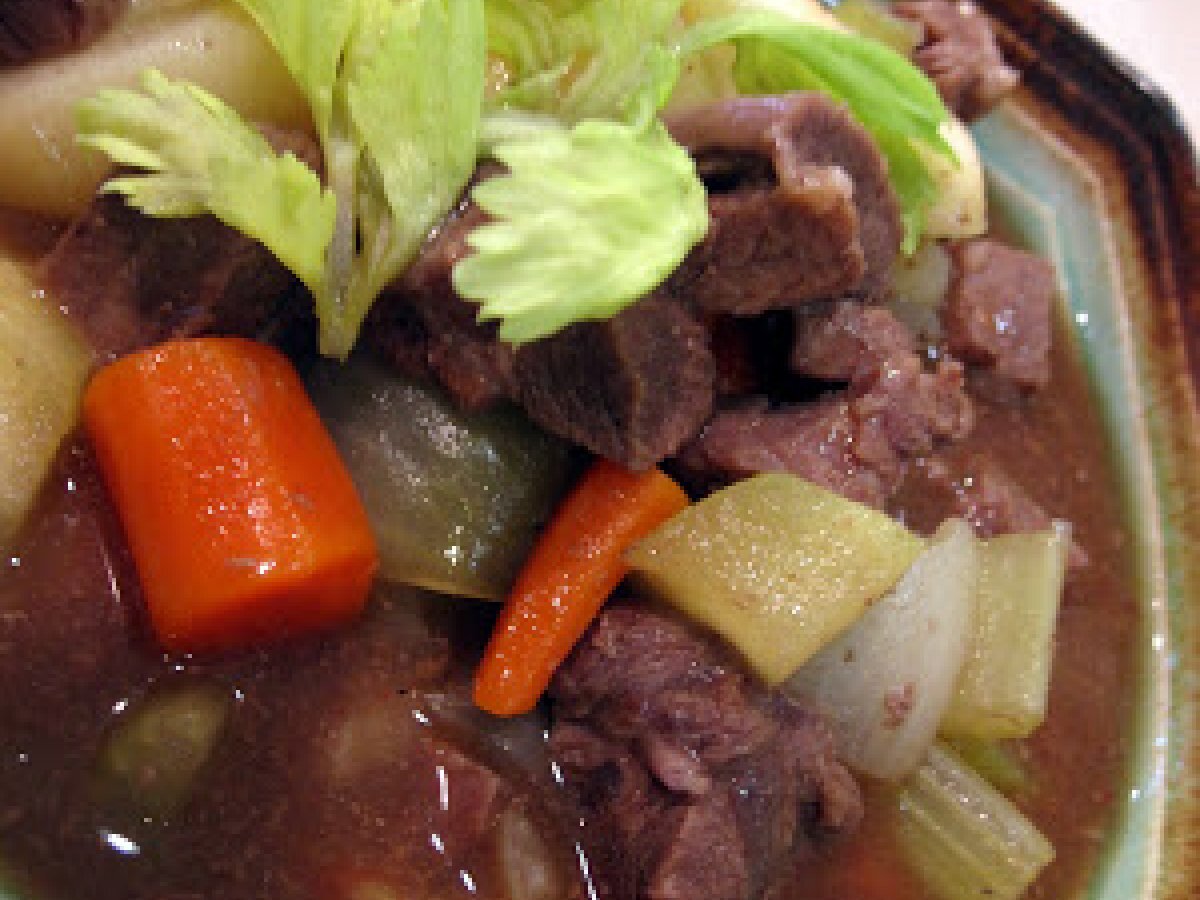 Questions:
You may like
Recipes