Blood orange risotto
Blood orange risotto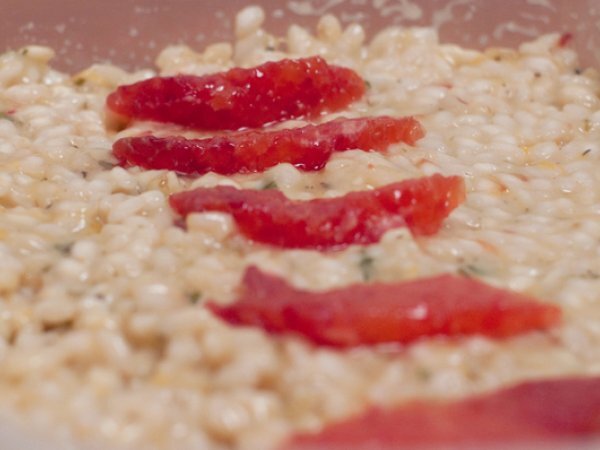 Preparation
Warm the chicken broth in a separate pot over medium heat. Add the thyme, rosemary and some of the juice of the blood orange to it. You do not need to boil the broth.
In another pot, add the butter and olive oil , add the onions and sauté till the onions are translucent. Add the rice and stir until the rice becomes, glossy and translucent.
Else you will be disappointed. Good risotto does not like to be rushed, it?s like a coordinated salsa dance, fluff the moves and it looks bad.
Once the rice is at this point, add half the zest and half of the remaining juice to the rice. Cook, until the rice liquid is almost dry.
At this point, you can also add the salt and pepper. Start adding the broth, 1/2 cup or so at a time.
After about 20 minutes, start tasting the rice, yours might take a little more than 20 minutes,it should be tender, but with just a little bite to it.
Add the parsley, remaining zest, and blood orange juice. Serve immediately.
Questions:
You may like
Recipes