Eggless orange cake with orange-cocoa buttercream frosting
Preparation
Grease and line the bottom of a 9 round cake tin with greaseproof paper/baking parchment/butter paper. Preheat the oven at 150 degrees centigrade.
In a mixing bowl, assemble the flour, baking powder and baking soda, mix with a spoon and sieve once to make the mixture uniform.
In a bowl assemble the butter and the condensed milk and beat (with a hand mixer or a wire whisk) until the mixture is combined, about a couple of minutes.
Mix in the yogurt and beat again. Pour in the milk and beat until the mixture is well mixed.
Stir in the flour mixture and mix with a spoon, whisk or the legs of the hand mixer before starting to beat again. This will prevent the flour from getting dispersed outside the mixing bowl.
Beat until the mixture is uniform and smooth and there are no lumps. This shouldn't take more than a couple of minutes with an electric hand mixer/beater.
Be careful not to over beat as this tends to make the batter stiff which might result into a harder textured cake. Pour the batter into the cake tin and bake for an hour at 150 degree centigrade.
For the Buttercream - Beat together Butter and cocoa powder.Mix in the icing sugar and orange juice alternately till you get a smooth glossy frosting.Mix in the zest and refrigerate till required.
To assemble the Cake:
Place the cake on a cooling rack and trim the top[mine was crowned a bit]. Moisten with a few tbsps Orange juice[optional]. Apply the frosting on the sides and top evenly and cover with Chocolate curls and Chocolate cigars. Remove carefully to a serving plate. Chill and serve!!
Photos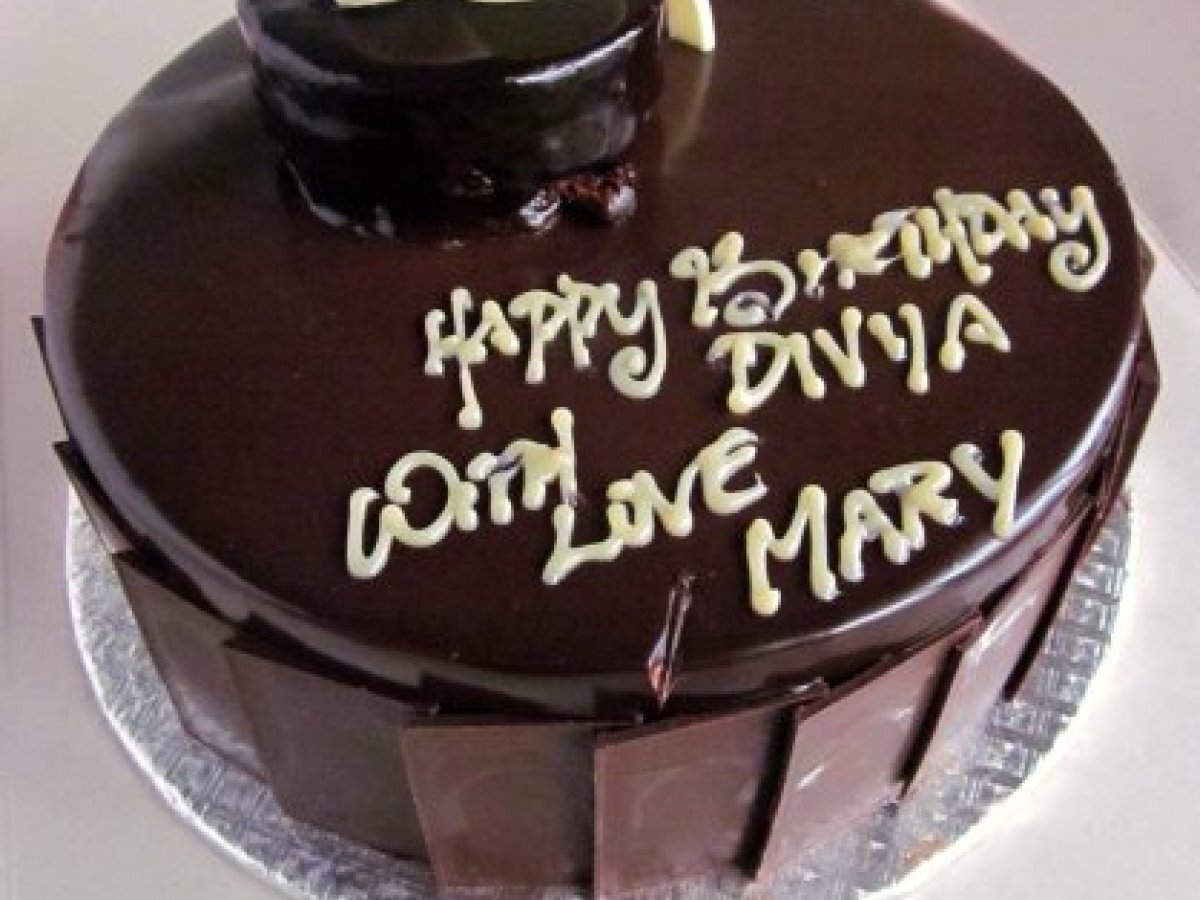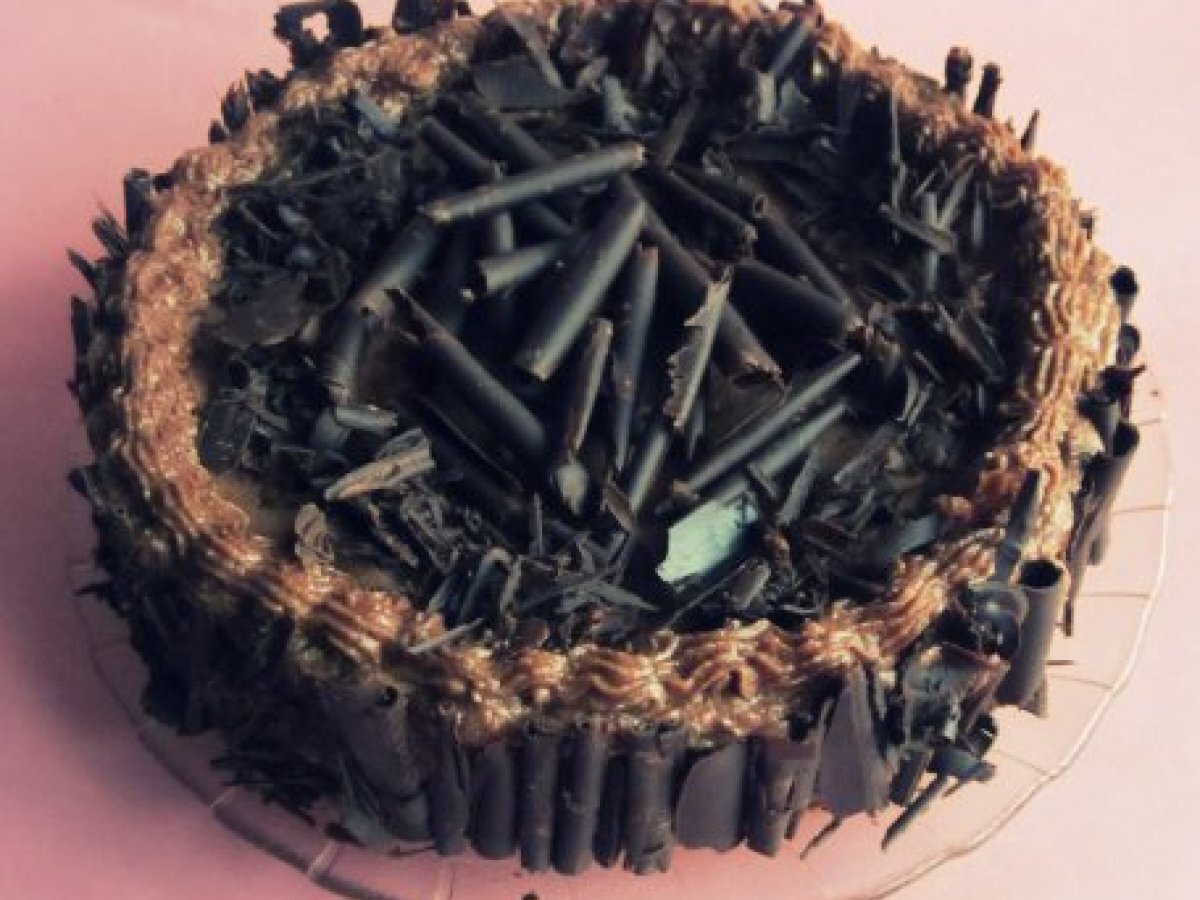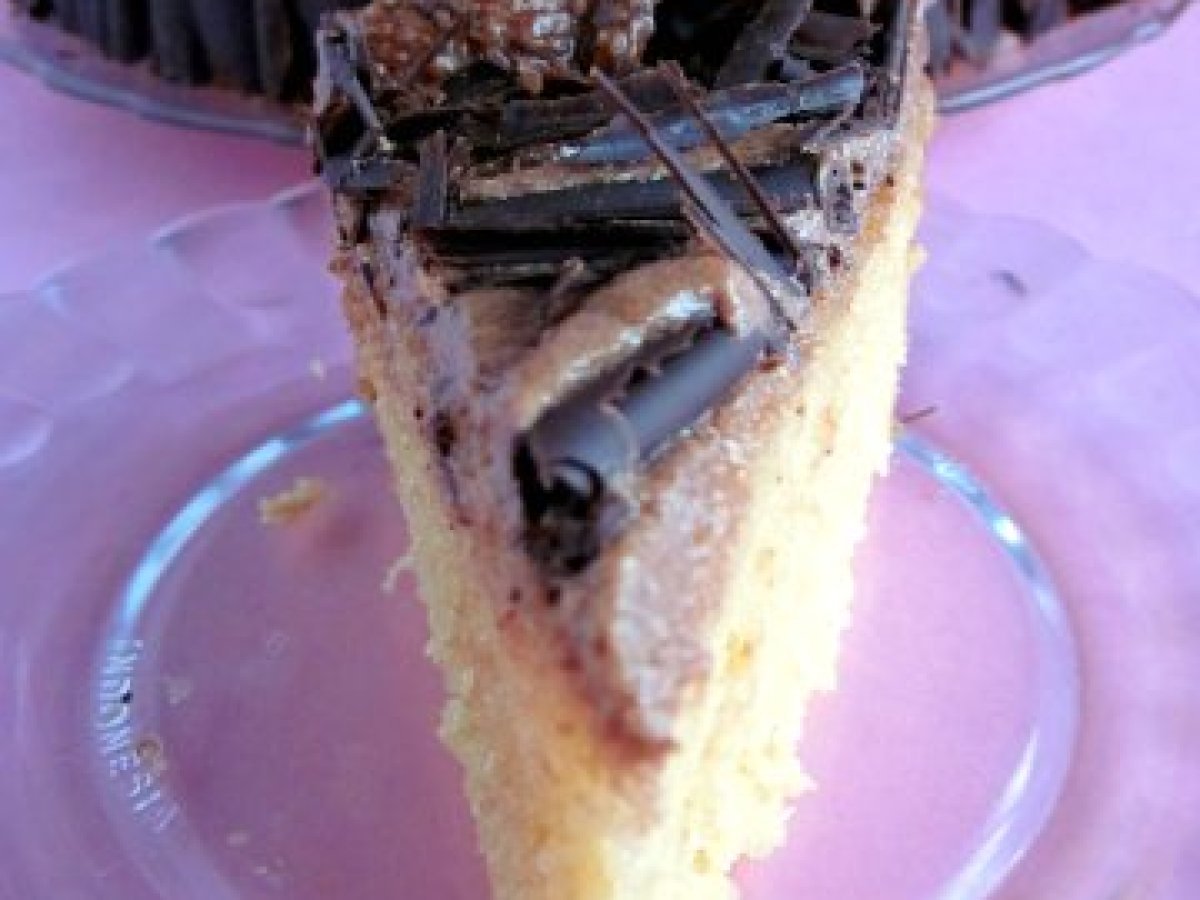 Questions:
You may like
Recipes
Related articles