Braised pork shank with king topshell
Braised pork shank with king topshell
Pig shank braised to tender perfection. The meat is still firm and succulent enough for a good bite whilst the skin tender and soft for a the perfect contrast in texture.
Preparation
Bring half a pot of water to a boil. Put in shank and blanch for three to four minutes. Remove and wipe dry. While it is still hot, brush it with dark soy sauce.
Heat 1/2 cup oil in a wok and when oil is hot, lower shank in and fry until the skin is browned. Remove and put shank in cold water to rid of excess oil.
In a pressure cooker, heat 2 tbsp oil and add in the cinnamon bark, star anise and cloves. Fry until the cinnamon bark is opened. Then, add in the remaining ingredient B.
Cover and bring to a boil over medium high heat.When the second ring(15 lbs) on the pressure cooker appears, lower the heat and set the timer for 25 to 30 minutes.
Release the pressure and remove the lid, check the shank for doneness and remove it from pot. (Tent with foil to keep warm). Return pot to the stovetop, add in the liquid from the King Topshell. Reduce the sauce abit, then add in the King Topshell - just to warm them up.
Remove King Topshells and slice, arrange sliced King Topshells, Mushrooms around the pork shank on a platter which has blanched green leafy vegetables.
Thicken the sauce, adjust the taste, and pour hot sauce over the pork shank platter. Sprinkle with sesame oil and serve immediately with Flower Buns.
Photos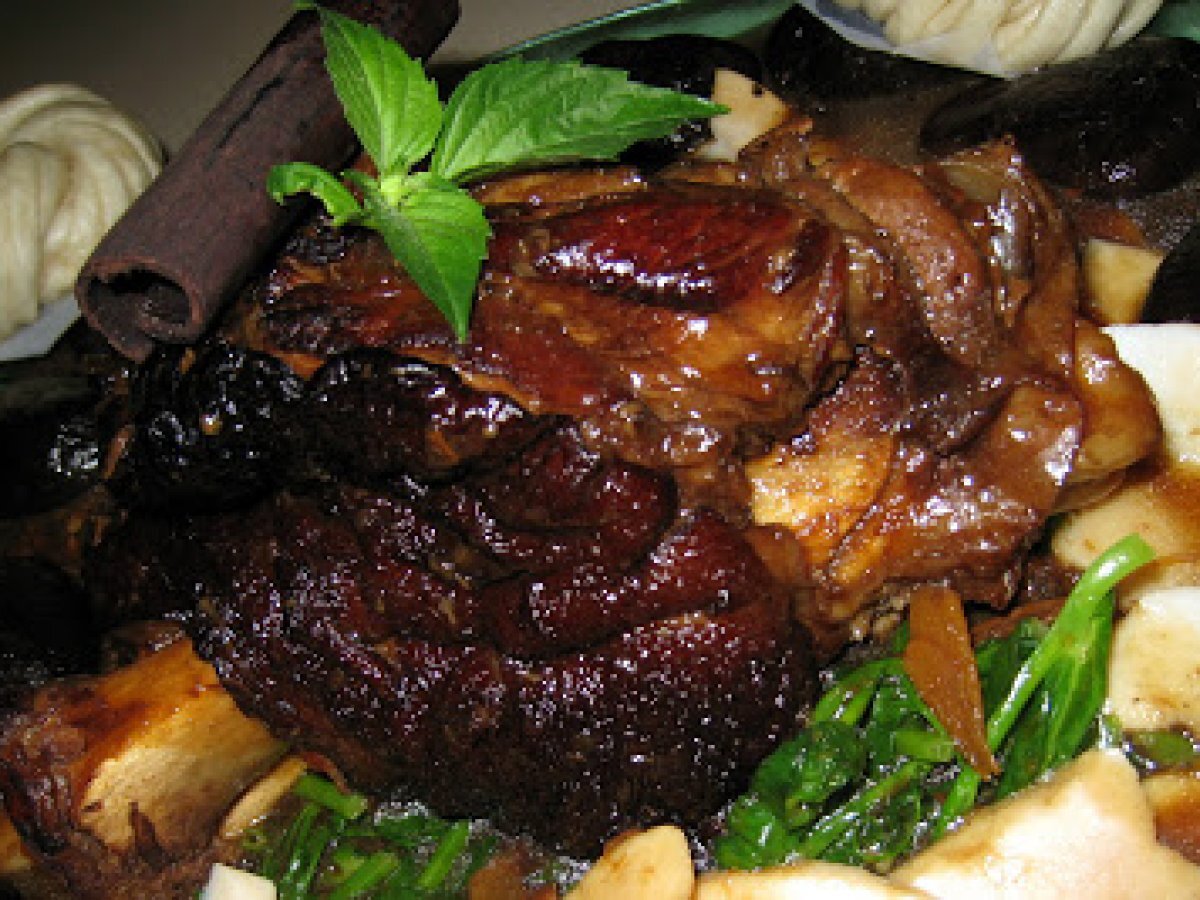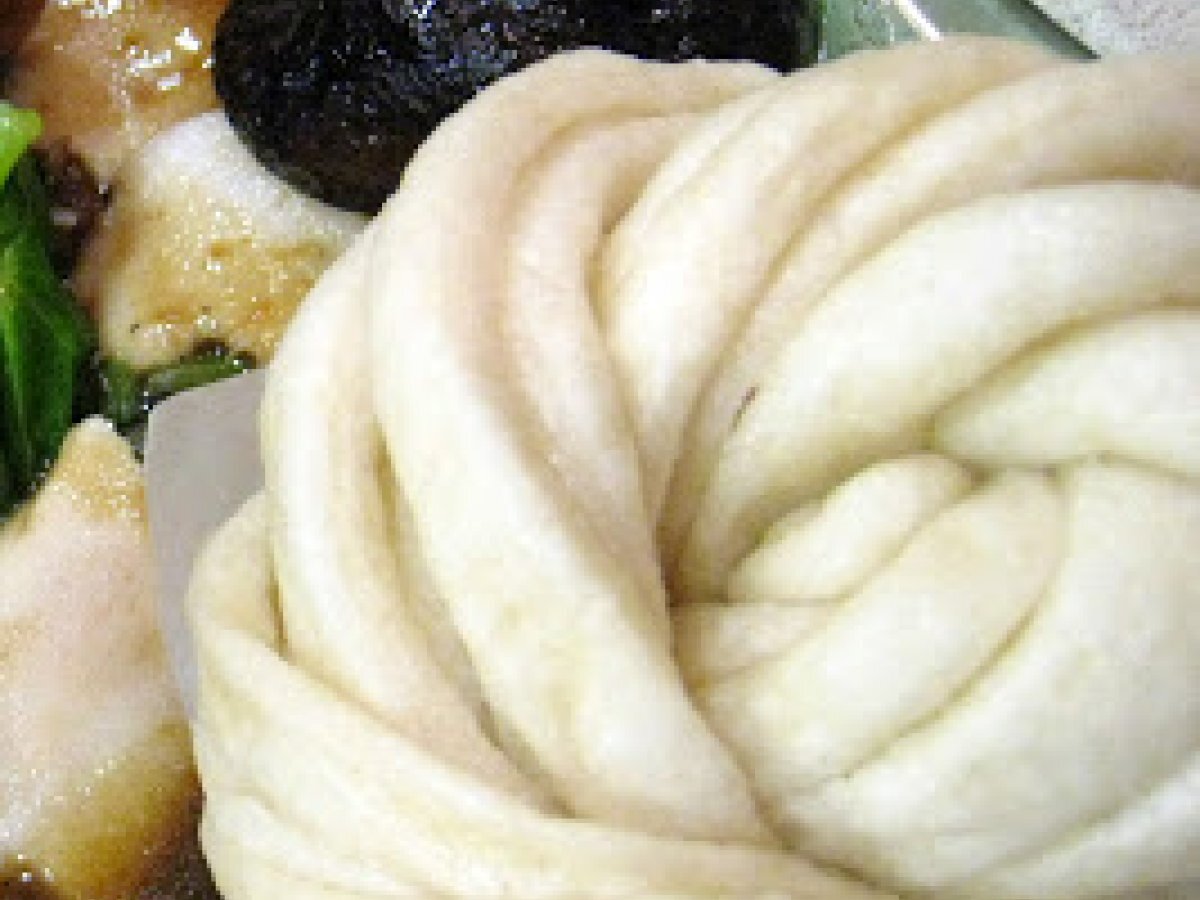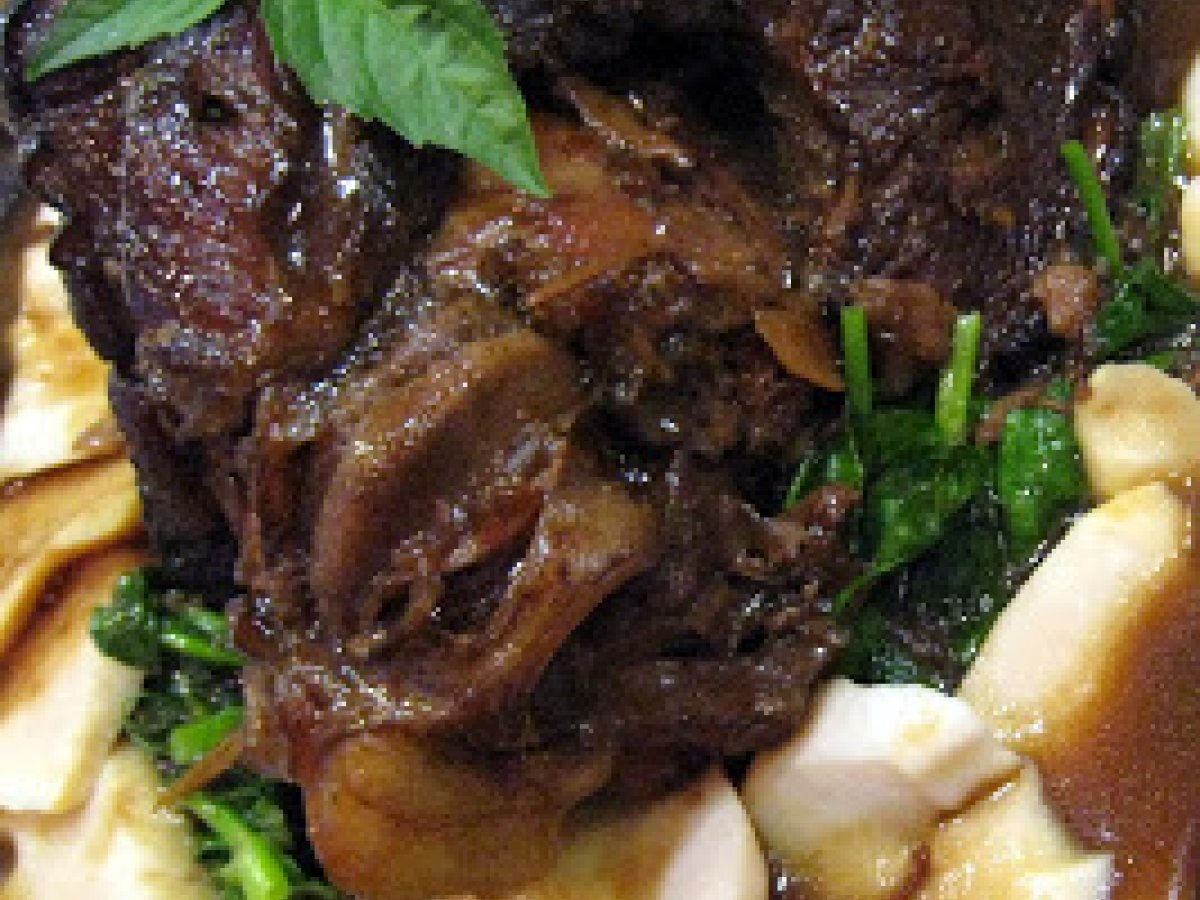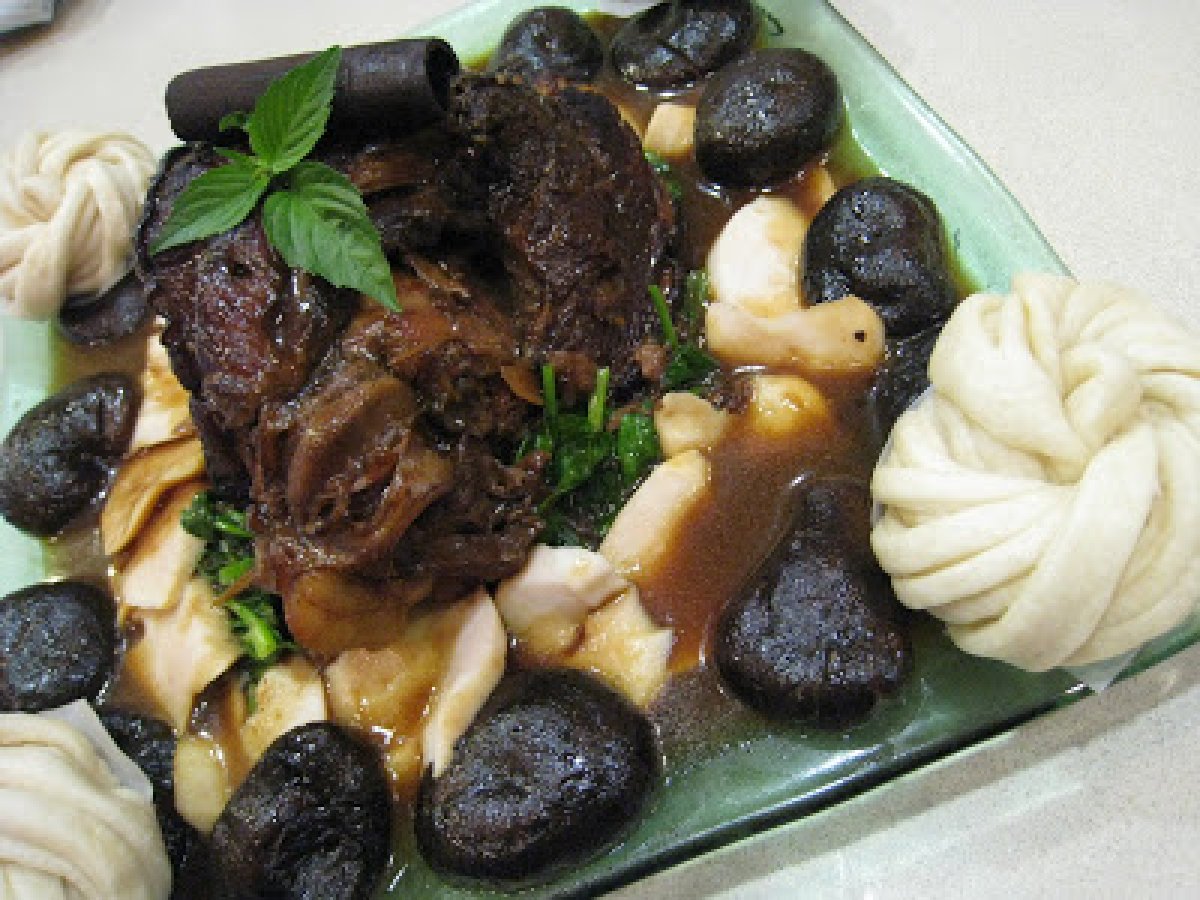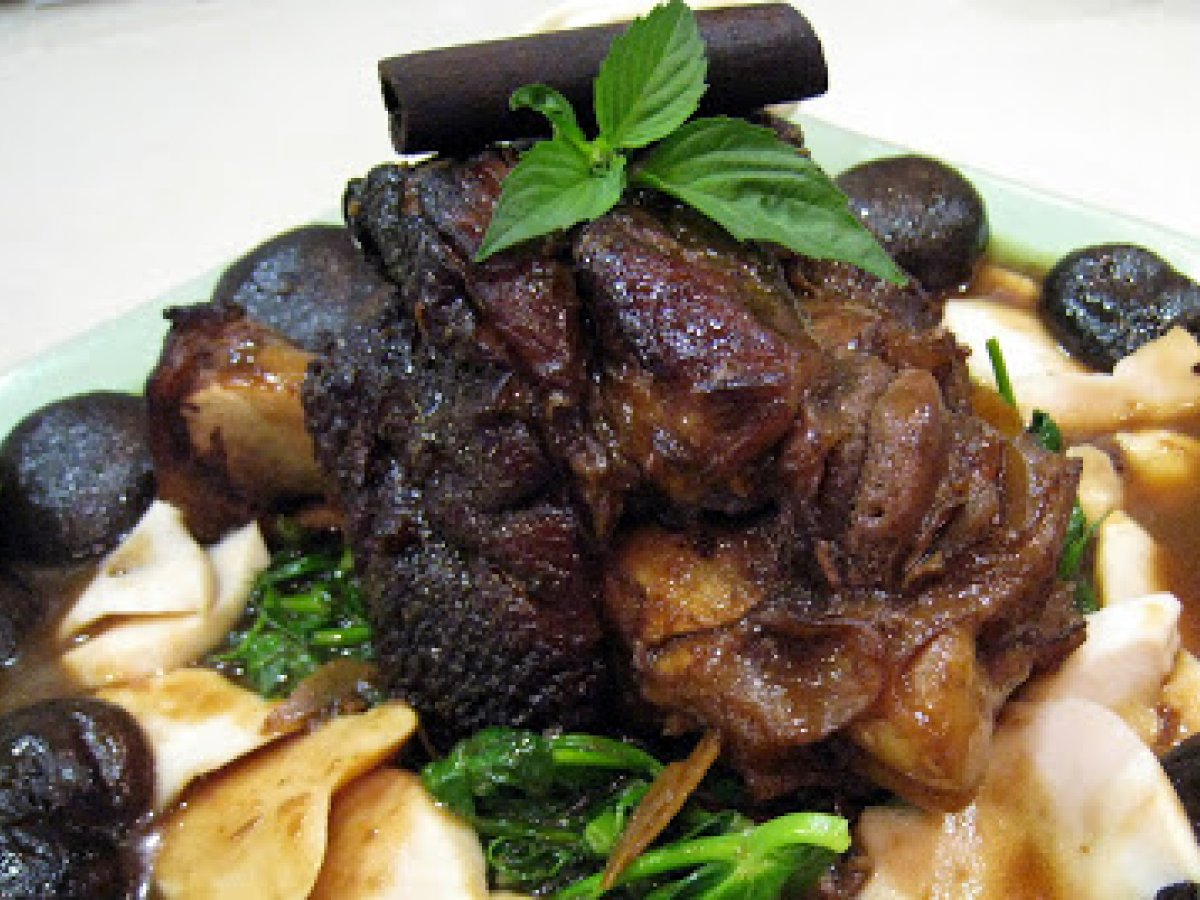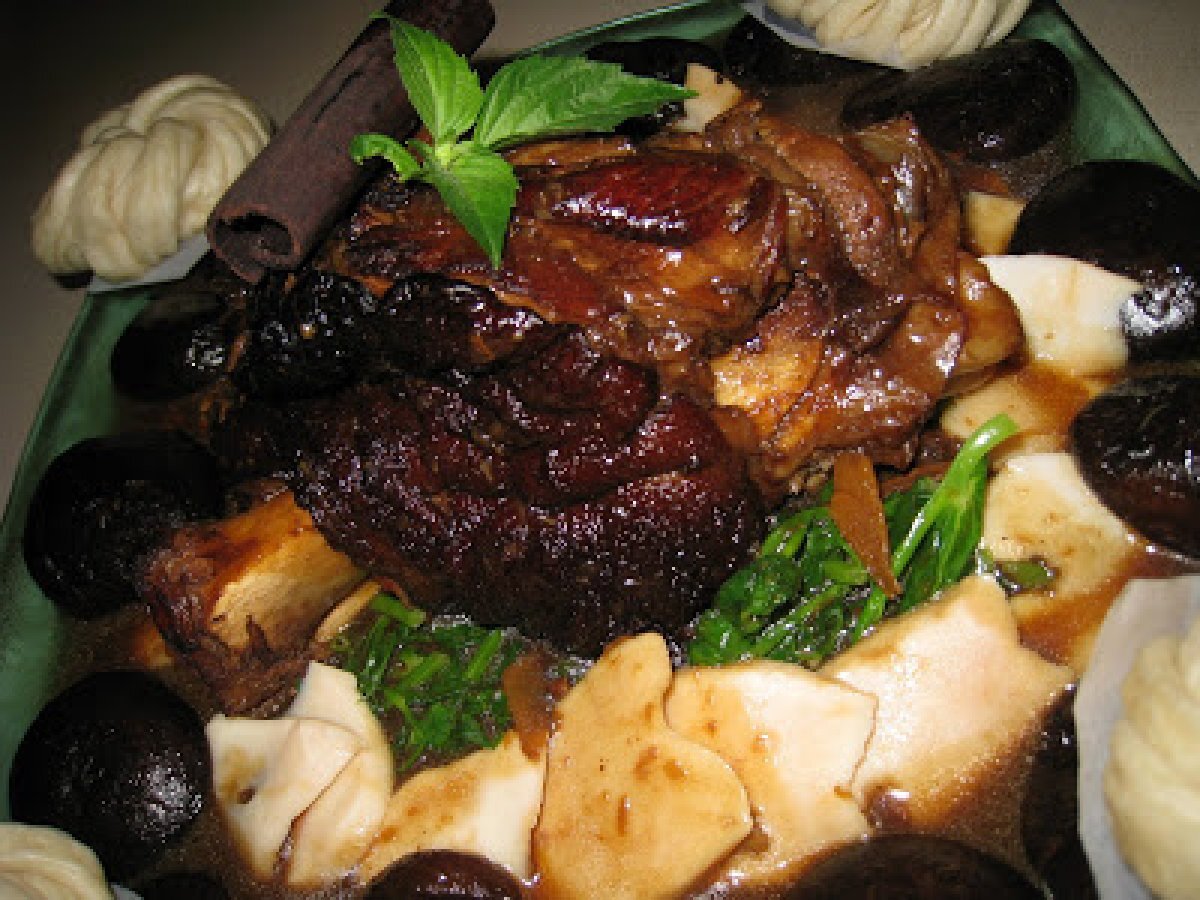 Questions:
You may like
Recipes