Chicken caldereta or kalderetang manok (chicken stewed in tomato sauce)
Preparation
In a heavy pan or wok, heat the oil + margarine and fry the garlic followed by the onions. Continue sautéing until onion is translucent.
Carefully add in the chicken pieces on top. Put the lid on and let the meat renders its own liquid and oil as it is heated through.
When the liquid is boiling, give it a few stirs to blend the garlic and onion with the meat on top.
Continue sautéing until the liquid is basically reduced, only some oil remains and chicken aromatic.
Add the tomato sauce, vinegar, soy sauce, bay leaves, sweet pickle relish, salt, sugar and ground pepper.
Lower the heat to the lowest setting possible, with the liquid still gurgling. Put the lid back on and simmer the meat really slowly.
If the liquid is drying out, you can add broth or hot water, one half cup at a time. When the chicken is already fork tender, add in potatoes, carrot and sliced hotdog.
If you have pitted green olives use several pieces as well. Adjust the levels of sauce and seasoning to your preference and continue stewing until the veggies are cooked through.
Add in bell pepper and simmer further until the sauce is slightly reduced. Add in liver spread and grated cheese combined into paste in about 1/2 cup hot water.
Simmer for a couple of minutes more with occasional stirring. Transfer in a medium bowl and serve with steamed rice.
It can also be eaten with crusty bread. Slather the sauce into your rice or bread and eat them along with the succulent chicken meat.
Photos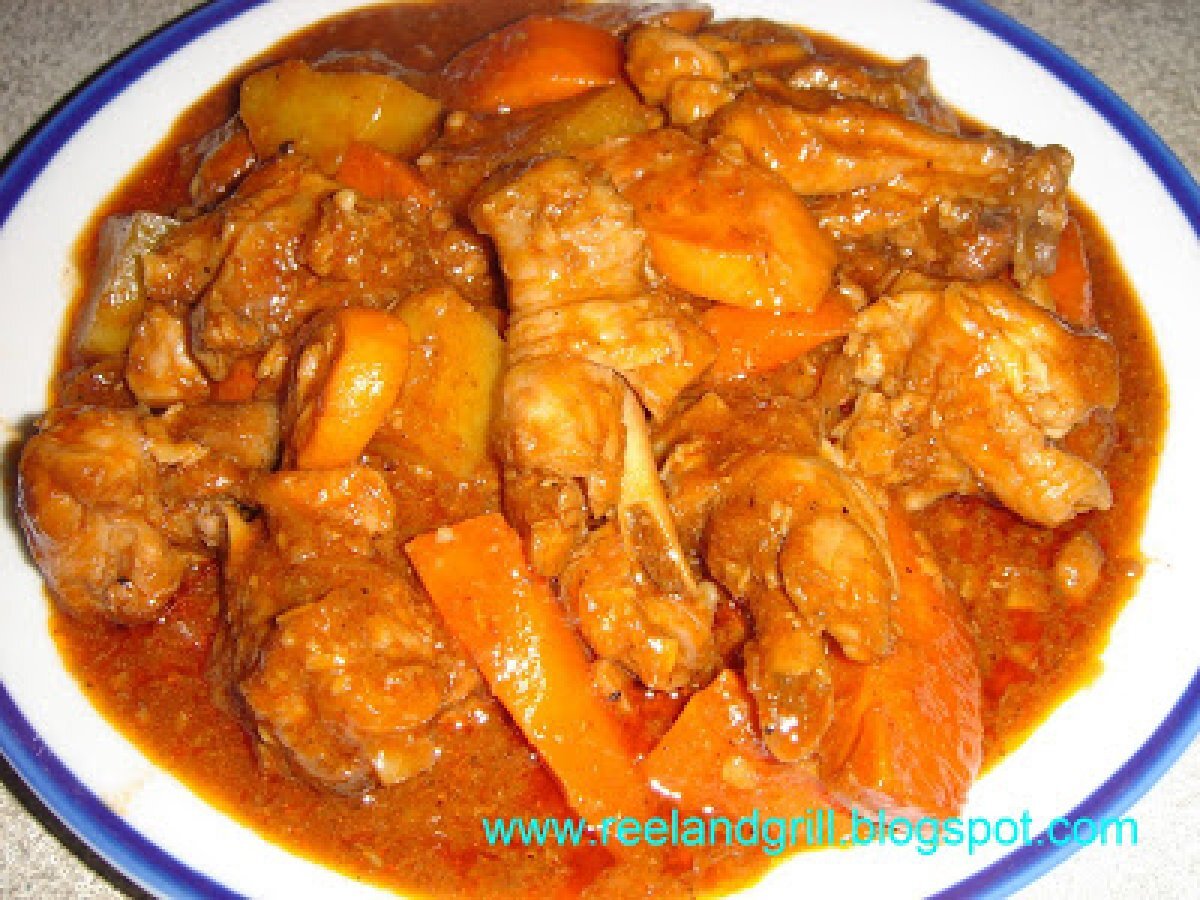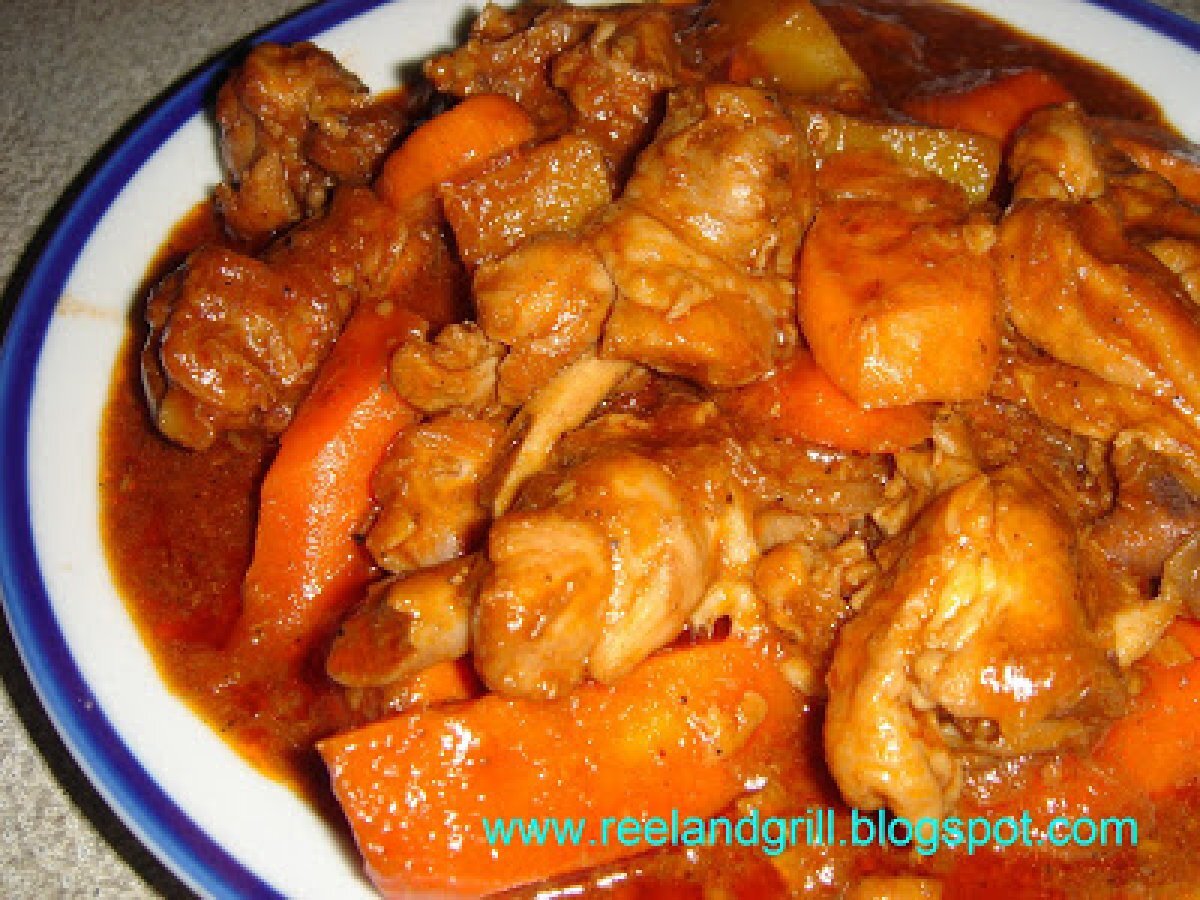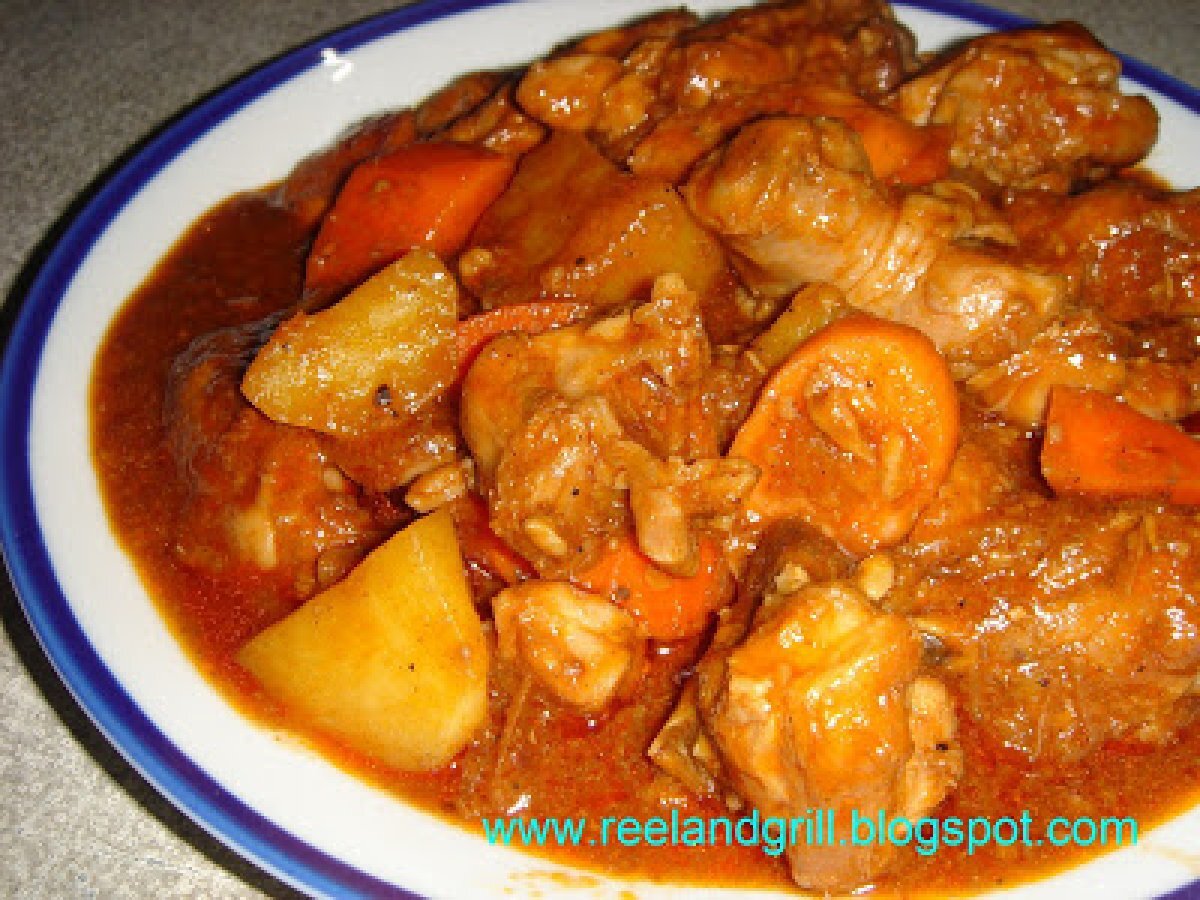 Questions:
You may like
Recipes