Chole bhature- the popular food duo
Chole bhature- the popular food duo
A popular combination of Punjabi chickpeas and puffed deep fried bread.
Ingredients
Punjabi Chole ingredients
---
---
1/4 cup Bengal gram daal (add more if you want the gravy to be of coating consistency)
---
---
2 big black cardamom
---
---
---
---
1 large onion, 3/4 cup ground
---
4-5 green chilies, chopped
---
30 g tamarind soaked in 1/4 cup water or anardana (pomegranate) powder as per your taste
---
1 tsp cumin powder
---
2 tsp sugar
---
1 tbsp. amchur powder (dry mango powder)
---
1 tsp red chili powder
---
1 tsp ginger powder
---
1 tsp coriander powder
---
2 tsp garam masala powder
---
1 tsp kasuri methi
---
3/4 tsp turmeric
---
3 tbsp olive oil
---
To serve
---
Bhature (recipe follows)
---
carrot pickle (recipe follows)
---
sliced onion
---
ginger sticks
---
yogurt
---
Bhature
---
1/2 cup gluten free all-purpose flour ( I used white rice flour blend)
---
1/4 cup sorghum flour
---
1 tbsp. milk powder
---
1/4 tsp baking powder
---
Small pinch baking soda
---
1/2 tsp psyllum husk powder
---
1/4 tsp salt
---
1/4 tsp sugar
---
2 tbsp.unflavored yogurt at room temperature
---
1/4 cup warm water (+/-)
---
1/2 tbsp. oil
---
Oil for frying
---
Instant carrot pickle
---
2 carrots, scraped and cut into 1/4" thick and 2" long sticks (about 3 cups)
---
2 tbsp. oil
---
1/4 tsp cumin powder
---
1/4 tsp fennel powder
---
1/4 tsp garam masala
---
2 tsp lemon juice
---
Salt to taste
---
1/2 tsp red chili powder
Preparation
For punjabi chole rinse chickpeas and Bengal gram daal in a colander, soak overnight.
Place the drained and soaked chickpeas in a pot or slow cooker (or pressure cooker) with sufficient water.
Add black cardamom, cinnamon, salt, cloves and tea bags or tea leaves wrapped tightly in a muslin cloth.
Bring it to boil and cook on low until soft.
Discard the tea bags, you can keep the black cardamom and cinnamon in the chickpeas.
In a large pan heat oil. Add ground onions, cook until golden brown.
Add ginger garlic paste and cook for another 2 minutes.
Squeeze the tamarind gently by hand. You may have to scrape the tamarind pulp off from your fingers and add more water if the need be. Discard the squeezed out tamarind.
Stir in tamarind juice, sugar and all the spices. Cook until oil glistens on top (about 5 min).
Add boiled chickpeas. Bring to a boil on medium-high heat, then reduce to low and simmer for 10-12 minutes or until thickened.
Stir in chopped green chilies.
Serve with the above suggested sides. .
To make Bhature place all the dry ingredients in a bowl. Mix well.
Add yogurt and oil. Use your fingers to rub the ingredients thoroughly together until crumbly.
Slowly work in a little of the warm water at a time to form a soft dough by light kneading.
Cover the dough with a wet cloth. Keep it aside for an hour or so.
While the dough is resting make carrot pickle.
Heat oil over medium heat in a pan.
Add the carrot sticks and salt and stir well.
Cook covered for 5-6 minutes until they have lost their stiffness.
Add the remaining ingredients and mix well.
Use the pickle straight away or refrigerate for later use.
It will keep in the fridge for one week.
When you are ready to prepare the Bhatura's, take out the dough from the moist napkin, divide into 3 equal portions and shape into balls.
Take two pieces of plastic Place one piece of plastic on the rolling board, place your dough ball, dust with sorghum flour, place another piece of plastic on top.
Roll dough ball into round or oval shape with a rolling pin. you can also flatten the dough ball with your fingers.
When the oil is hot slide in the bhatura and press gently with perforated ladle so that bhatura puffs up. Flip it carefully and allow to cook for few seconds until golden brown. Drain on a paper towel.
Enjoy with chole!
Questions:
Related recipes
Recipes
Related articles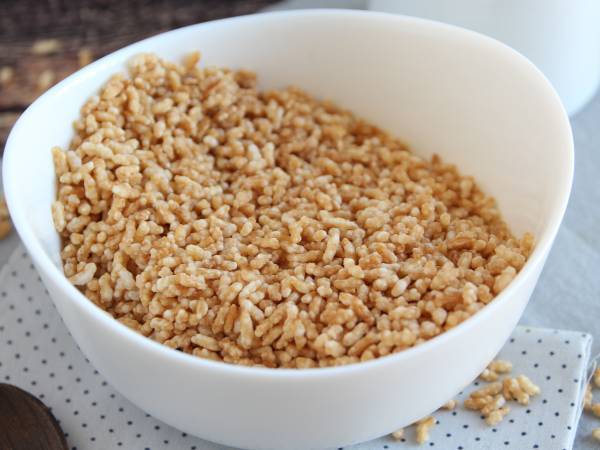 Can't find these ingredients in the supermarket? Follow our recipes!