Coxinhas (brazilian chicken croquettes)
Coxinhas (brazilian chicken croquettes)
You have some chicken left and don't know what to do with it? Here is a Brazilian recipe, made to look like chicken thigh, called coxinhas in portuguese
Ingredients
Materials
pot
---
fryer
---
pan
---
Preparation
Put the water and the stock cube to boil.

Once it is boiling, add the flour at once, and stir with a wooden spoon, until the dough doesn't stick to the pot anymore. Wrap the dough in some foil and leave to cool down.

Cut the chicken into pieces and cook them in some boiling water for 15 minutes.

After, take the chicken out of the water, and leave to cool down for a few minutes. Then, shred the meat.

In a pan, heat some oil, and sauté the pepper and the onion, previously chopped. Cook for 5 minutes.

Add the shredded chicken and the chopped parsley. Stir well, add salt, pepper, and take out of the heat.

Take some dough to form a ball, size of a walnut. Dig a hole in the middle, to make a little bowl.

Put 1 to 2 tablespoons of the chicken in it, and gradually close the croquette, to make it look like a thigh (or a water drop). Watch the video at the bottom to see how it is done.

Put each croquette into some beaten egg and some breadcrumbs. Fry them in hot oil, for about 5 minutes.

There you are, your coxinhas are ready!
Photos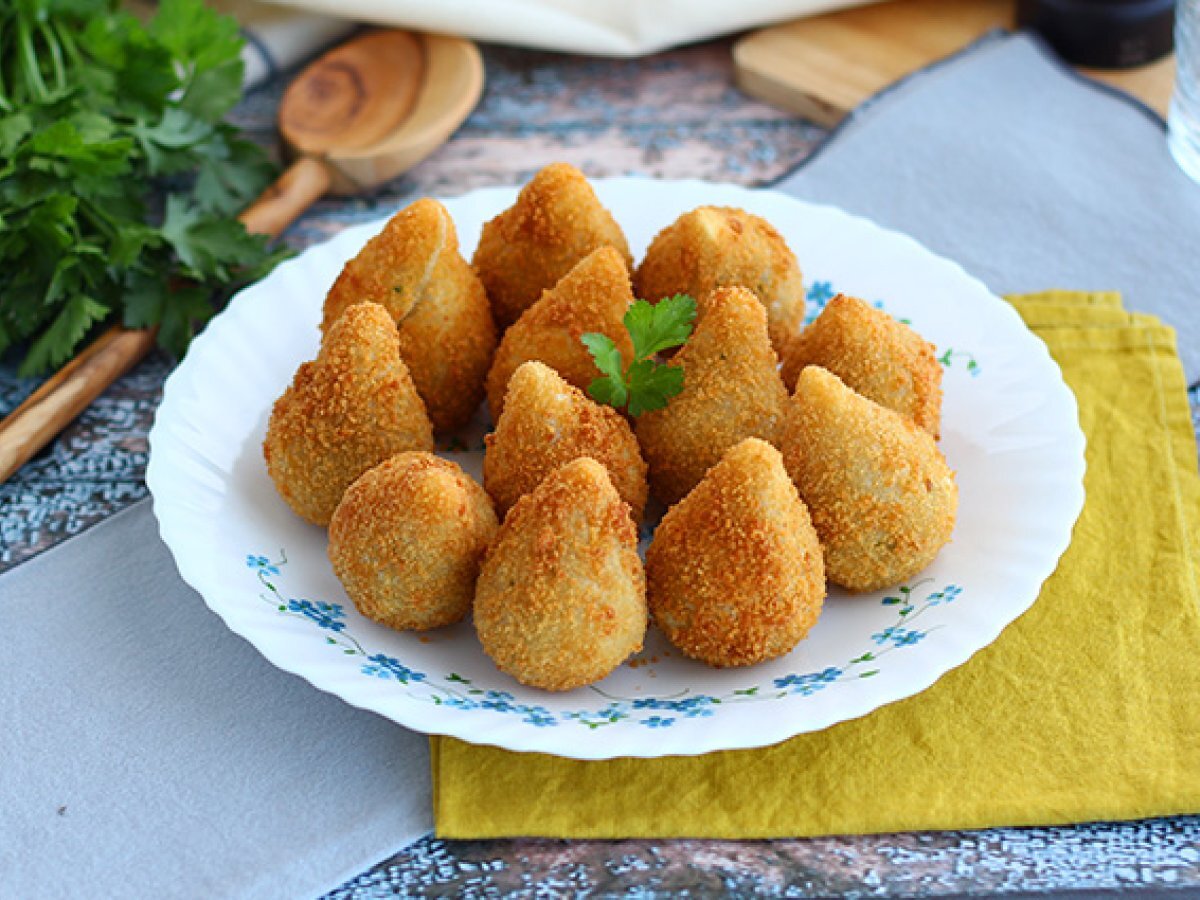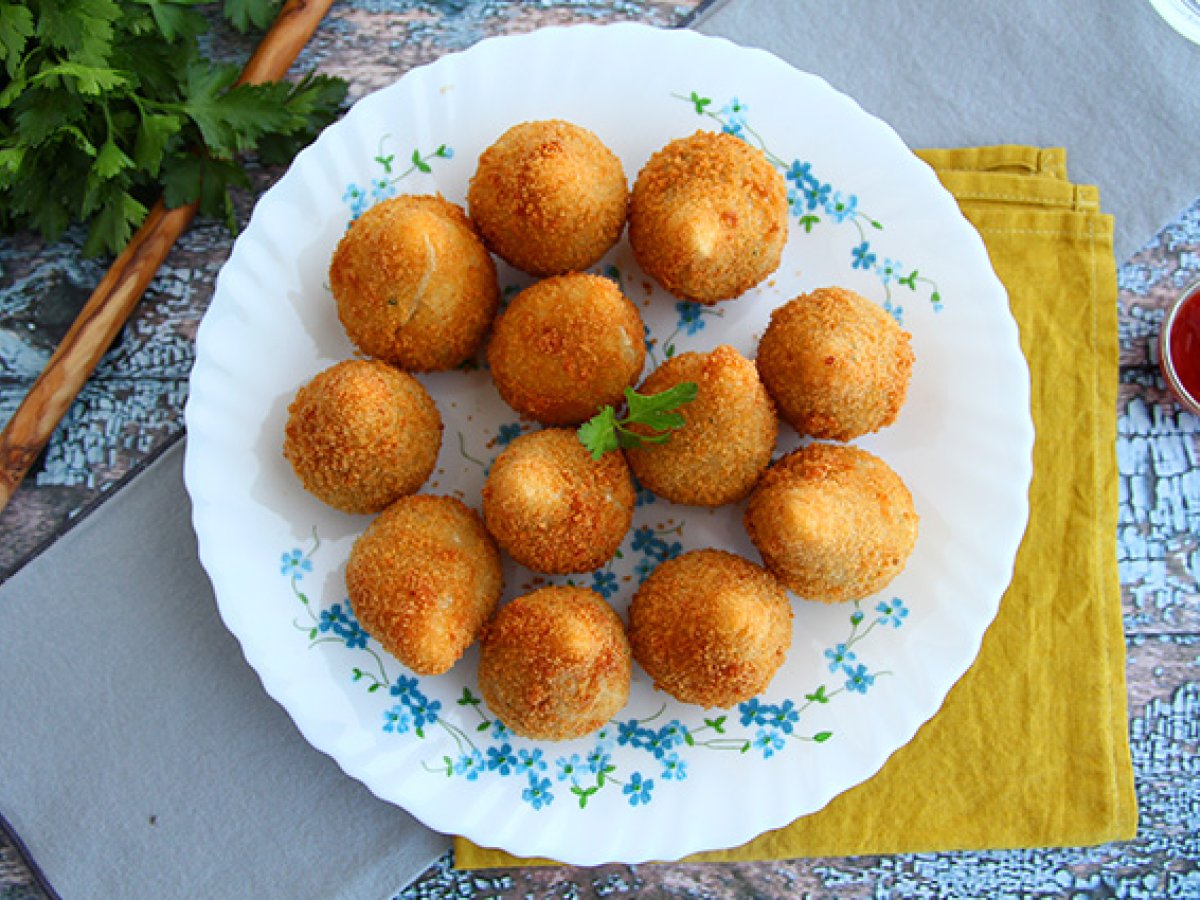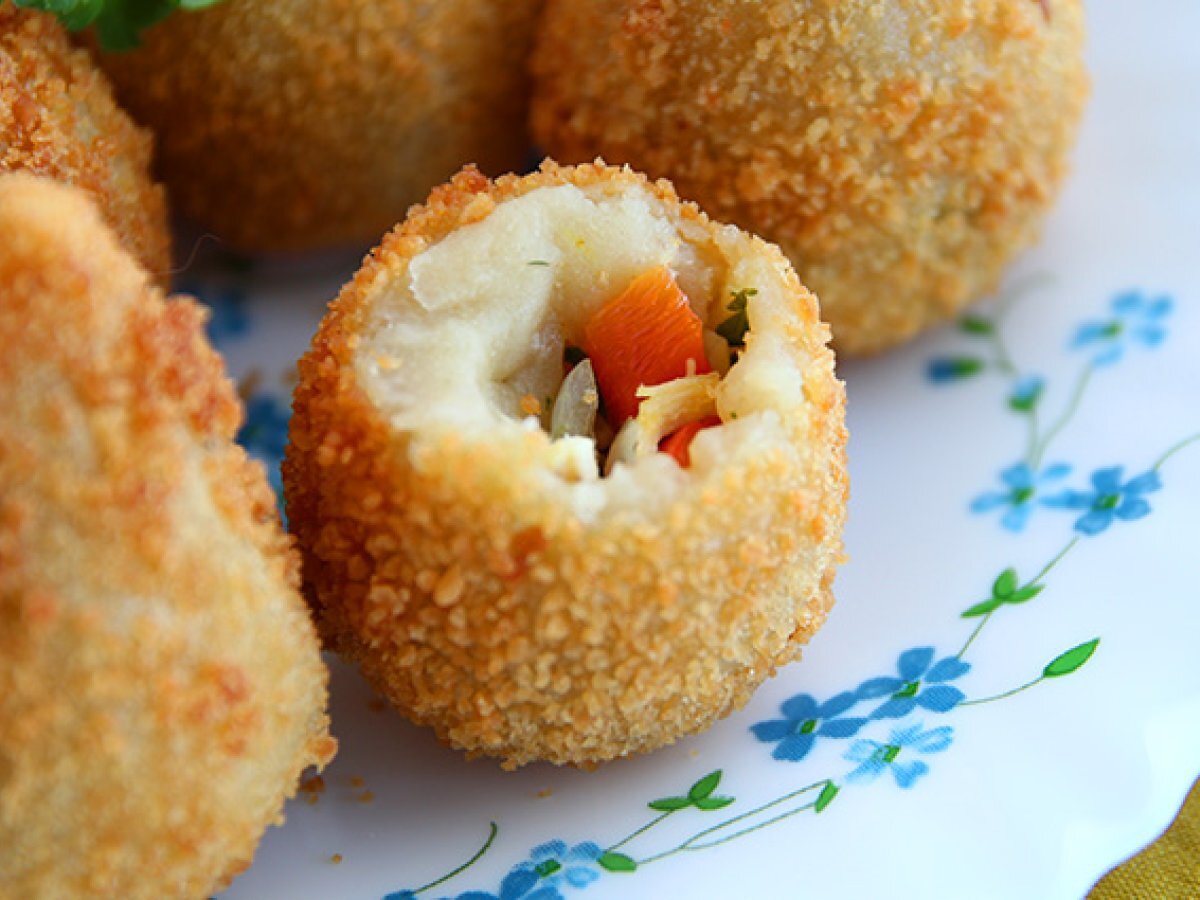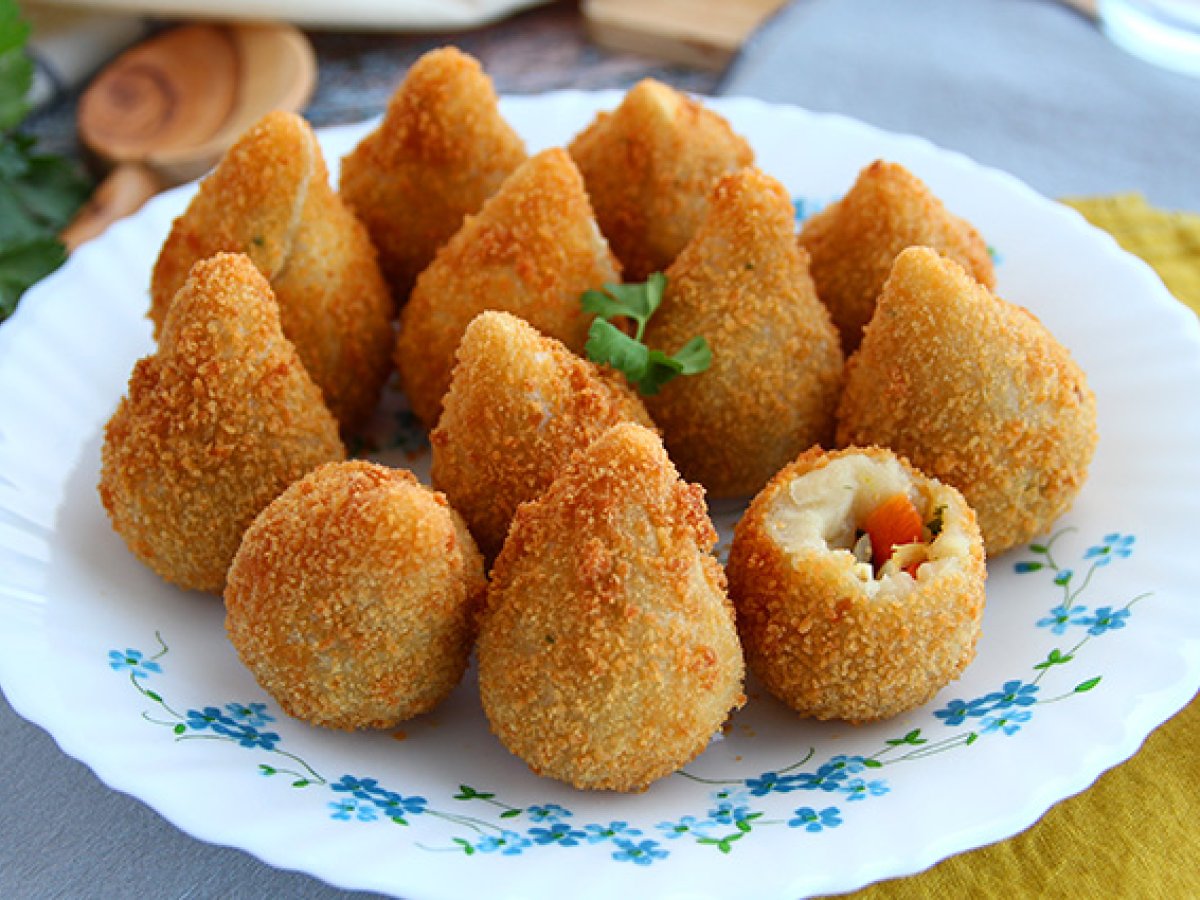 Questions:
Related recipes
Recipes