Deep fried beef steak
Deep fried beef steak
Preparation
In Ukraine we don?t have steaks, no seriously! Ukrainians just don?t have this dish; we eat braised meat and meatballs. So I had to learn how to cook steak, my own way.
For this deep fried steak you have to choose meat correctly, it should have some fat (not a lot), but it shouldn?t contain too much fat. (Sirloin meat is the best as you know:-), the thickness should be 2-3 inch)

Wash the meat, put it on a cutting desk and tenderize both sides with meat tenderizer (it will be more juicy)

Marinating the steak is simple: black pepper, salt and BBQ sauce (that you can prepare by yourself by the way).
When you marinated your steak leave it for 15 minutes to become tenderer.

Take a frying pan (it should be special frying pan 2-3 inch deep and 20-30 inch wide), preheat it a max heat then turn to medium and fry your steak for 5-7 min on each side once, then second time.

***Tip from Helen*** when you just put your steak in frying pan don?t touch it , don?t look under it to check if there?s crust or not, leave it for 5-7 min untouched so that beautiful crust would form***

When your steak is cooked, put it on a plate and decorate with lemon basil leaves and lemon.

Enjoy!
Photos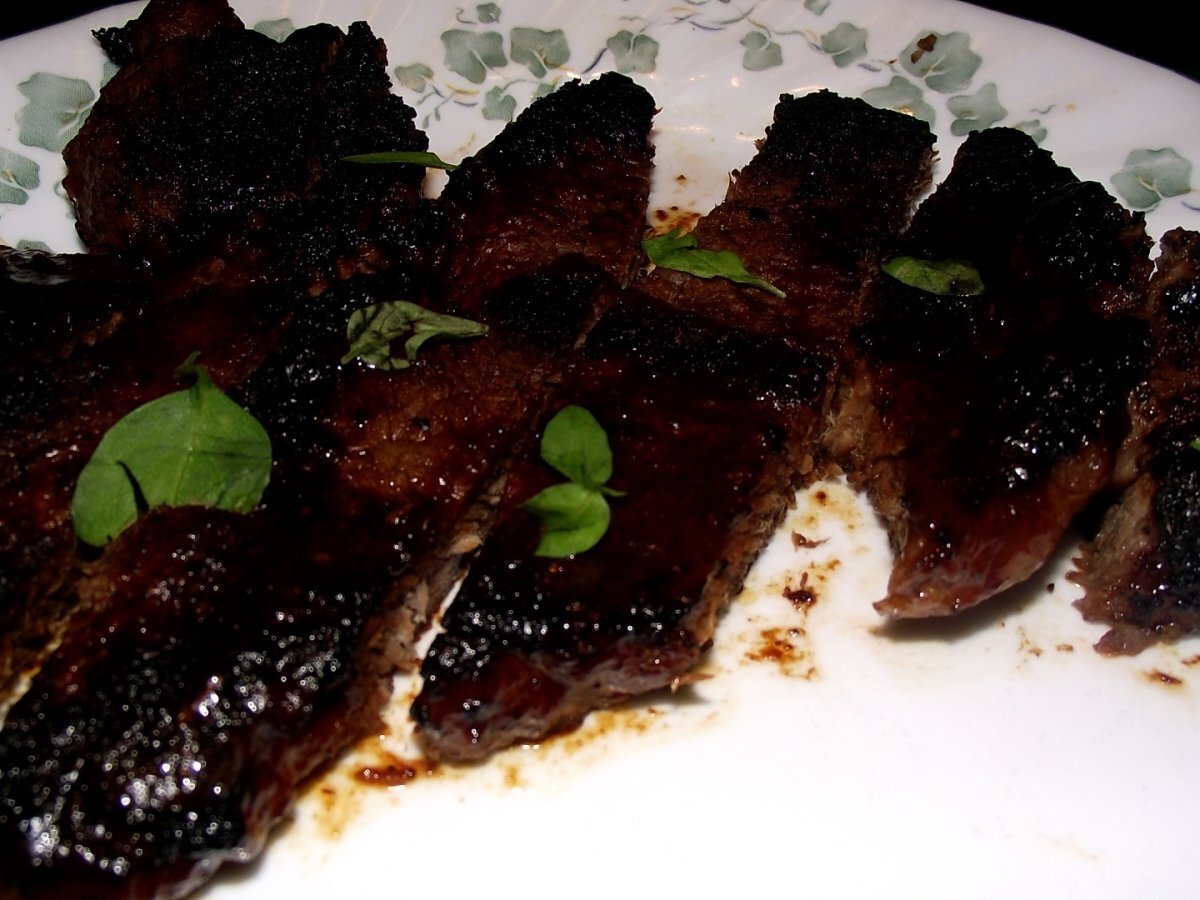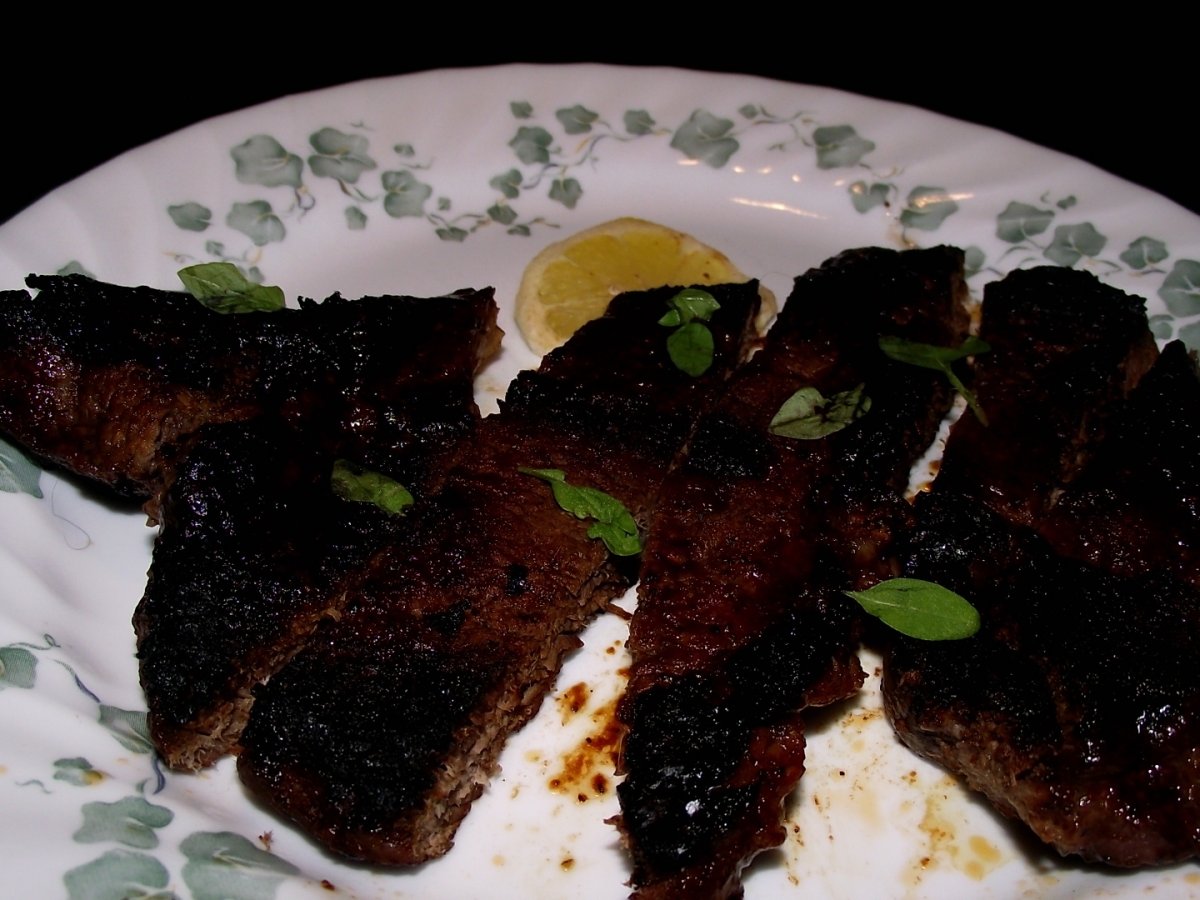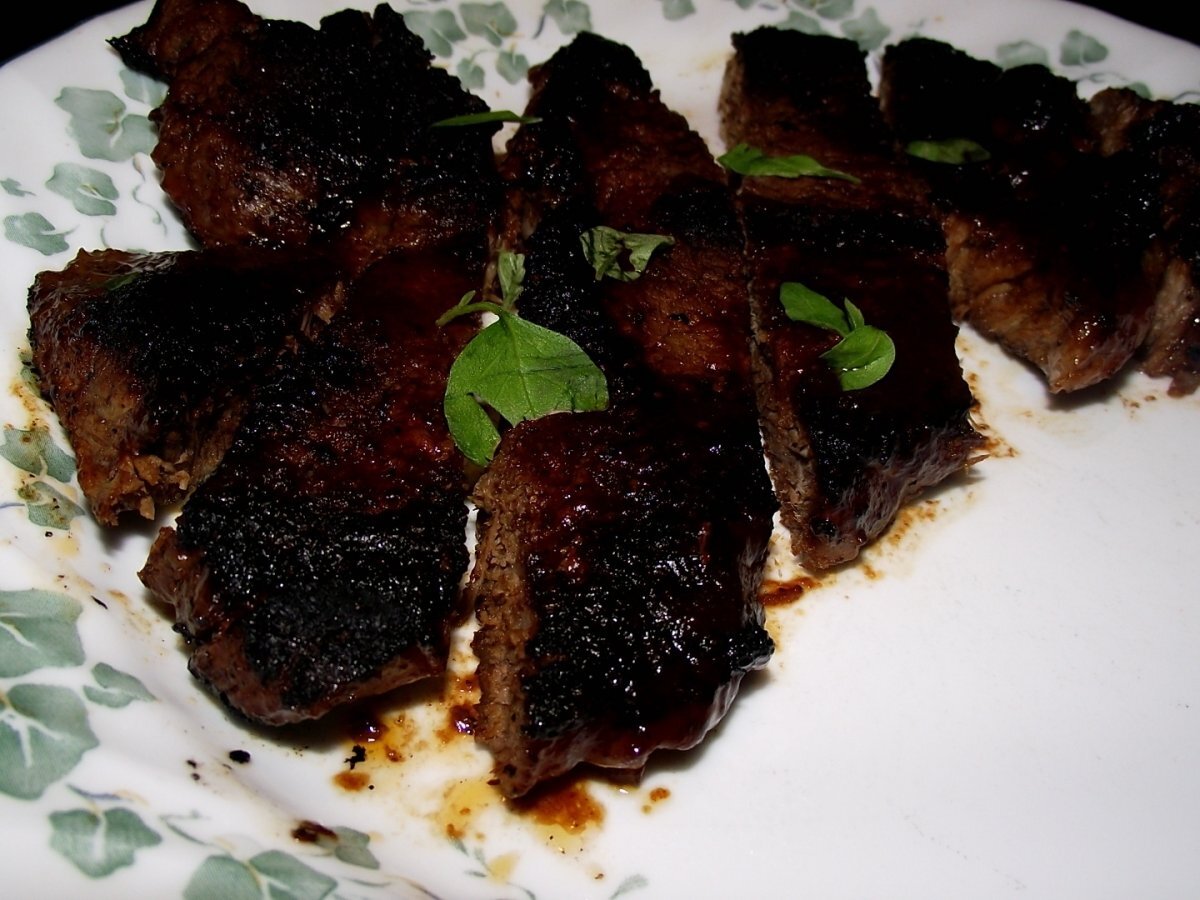 Questions:
Related recipes
Recipes