Easy beef recipes - mongolian beef
Easy beef recipes - mongolian beef
This is a good receipe very easy and delicious! perfect for family.
Ingredients
2/3 lb. flank
steak
, sliced across the grain - about 2 - kg
---
3 Tbsp. corn starch- 12 tbsp
---
3 tsp. canola oil, divided - did not use
---
1/2 tsp. grated
ginger
- 2 tsp
---
2
cloves
garlic, minced - 4 cloves
---
---
1/3 cup water - about 2 cups
---
1/4 cup brown
sugar
- 1/2 cup
---
1/4 tsp. (heaping) red pepper flakes - 1 tsp
---
2-3 large scallions, sliced - 6 scallions
Preparation
Preheat oven to 180C.
Pat the steak pieces and make sure they?re dry; then, toss the steak and cornstarch together.
Be sure all pieces are fully coated, but shake off excess corn starch. Mix together the soy sauce, water, brown sugar and red pepper flakes.
Place in a big oven-proof flat casserole dish. Mix all other ingredients, except the beans and scallions and pour over the meat. Place the casserole dish in the oven and leave for about 1 hour. When cooked, add green beans and scallions and serve with fluffy white rice.
Photos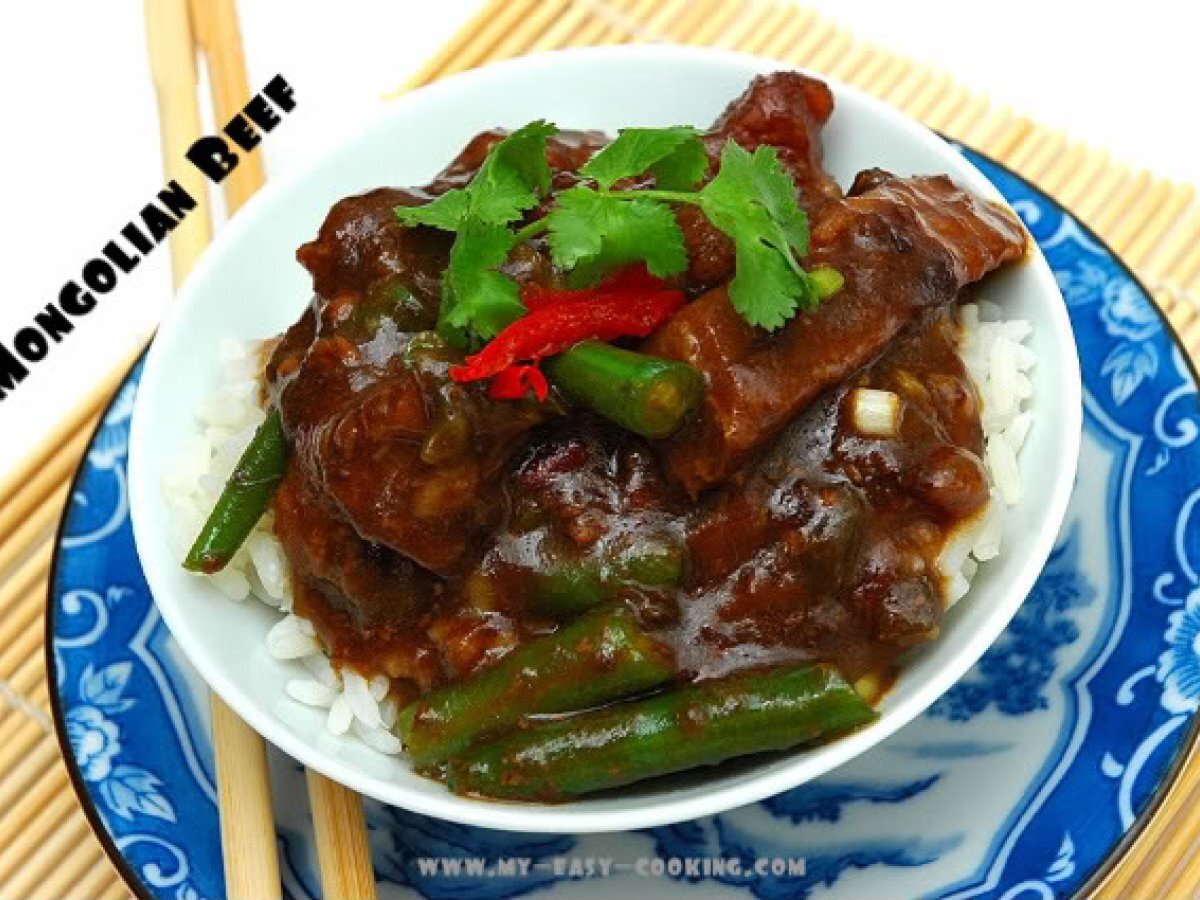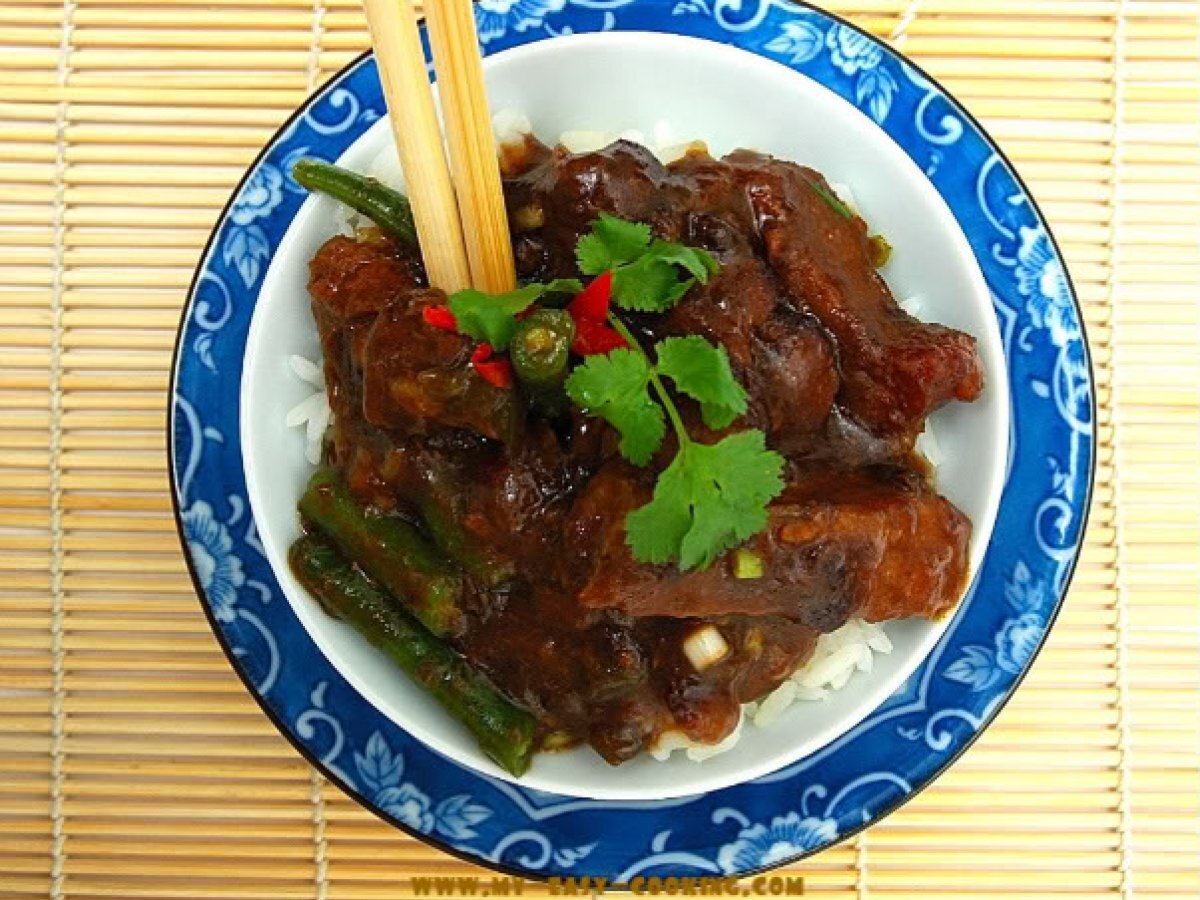 Questions:
Related recipes
Recipes