Easy beef spare ribs (short ribs) and steamed veggies
Preparation
Here, some lean beef from the muscle area was included in the short ribs cut. The meat should, as always, be properly washed to remove all blood traces and unwanted tendon parts and thoroughly drained.
Stir the mixture to dissolve the sugar and properly combine all ingredients into a dark, rich and homogenous marinade.
In the same casserole with the marinade, add in beef pieces. Stir to coat the meat pieces with the marinade. Marinate for at least half an hour.
Cook the meat with the marinade on medium heat. Once the liquid boils, lower the heat and simmer with occasional stirring until the meat is fork tender, better yet very tender.
Adjust the seasonings if necessary, or as per your preference. Remove excess oil that will float on the surface. The sauce will be reduced, becomes sticky and will basically coat the short ribs pieces. The bones should easily wiggle the succulent meat.
In the meantime, prepare the steamed vegetables. You are at liberty to use any kind of veggies. Prepare the vegetables by first washing them properly.
Cut the asparagus into 2 inches lengths, cut the cauliflower and broccoli into flowerets, halve the young corn diagonally, peel and slice the carrots into small flowerets as well.
In a wide pan, heat a small amount of butter. Add in the vegetables and sauté until it releases some liquid. Lightly season it with salt and pepper.
Cover the pan to steam-cook the veggies. Cook until veggies are cooked through but still crunchy to the bite.
Make individual servings. In a wide serving plate arrange some of the steamed veggies then place a single serving of the cooked short ribs.
Serve as main meal, on its own or with steamed rice or bread of your choice.
Photos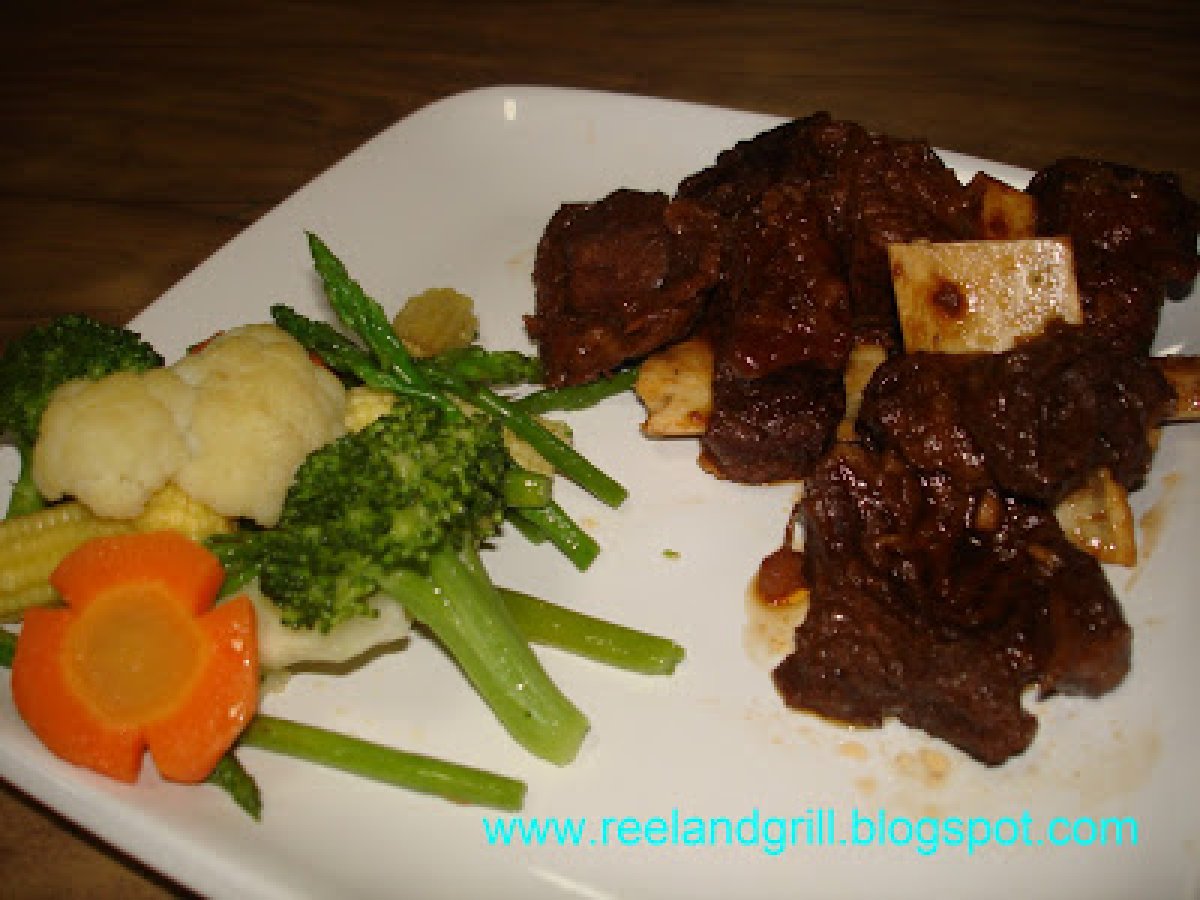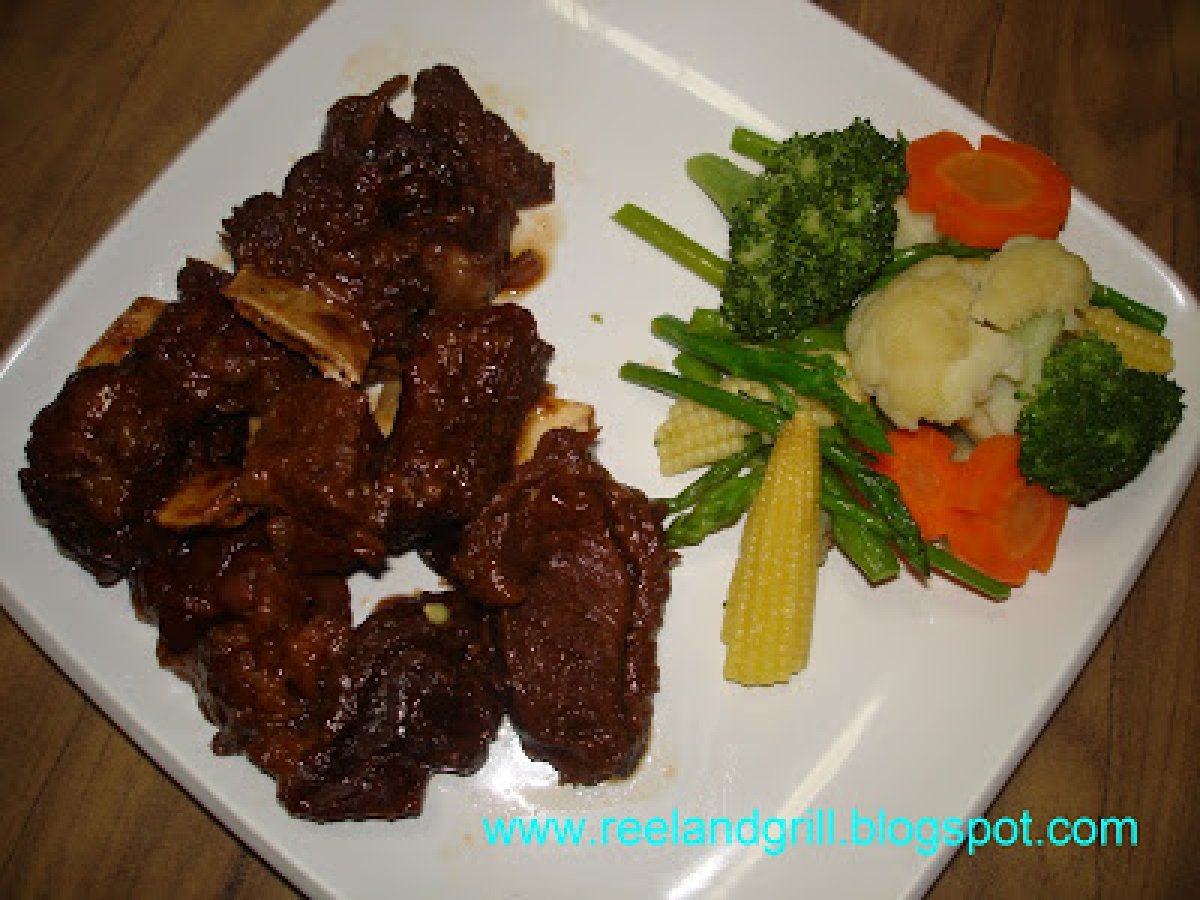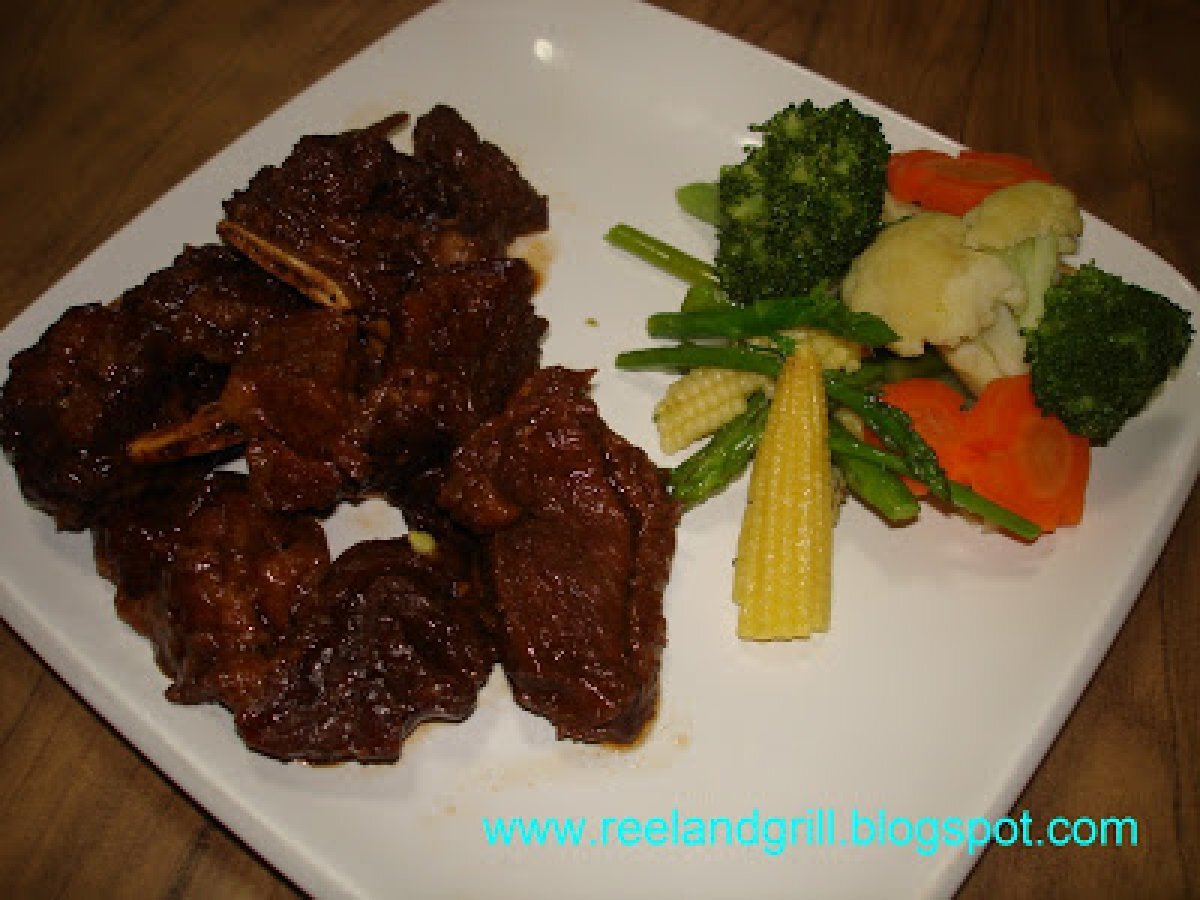 Questions:
You may like
Recipes
Related articles