"Everyday cooking"- Mix Daal Dhokla/ Idli (Steamed rice and lentil cakes)
Preparation
Soak the rice, and the daals overnight in water.
Next day, grind the rice and daals into smooth-coarse batter.
Mix the yogurt and keep in warm place for 6-8 hrs until it ferments and rises up.
When you are ready to steam the 'Dhokla/Idli', oil a flat bottom vessel/ idli plates. Boil water in the 'Staeming vessel'.
When the water comes to a boil, mix 1 tbsp oil with 1 tsp baking soda and whisk. Add this mixture to the fermented batter. The mixture will become fluffier. Add the chili -garlic paste to the batter. Mix.
Pour immediately into the oiled pan and steam on medium flame for 20 mins or so. Let it cool for 15 mins. Heat 1 tbsp oil, add mustard seeds, sesame seeds, hing, curry leaves.Pour on top of the dhokla.
Cut into wedges like pizza or square or diamond shapes. Garnish with Cilantro.
Photos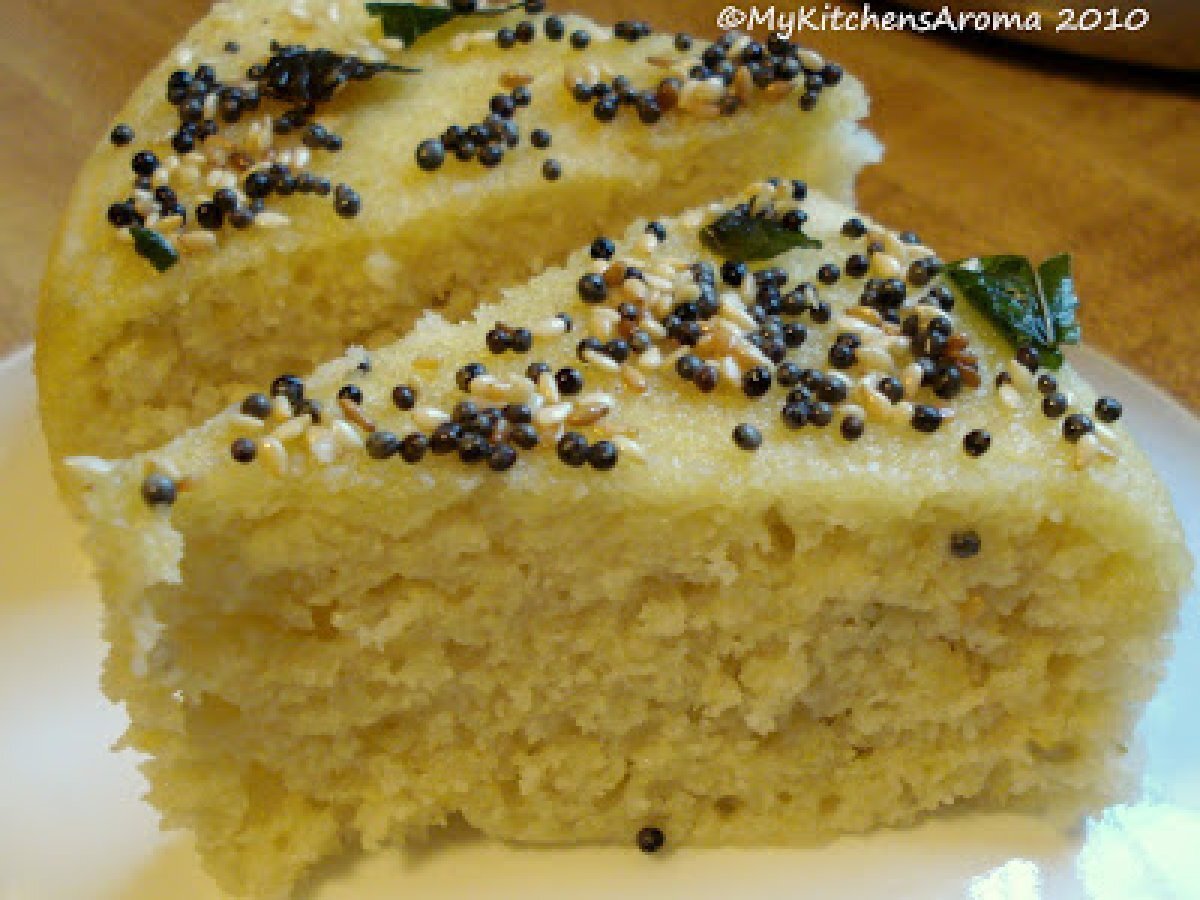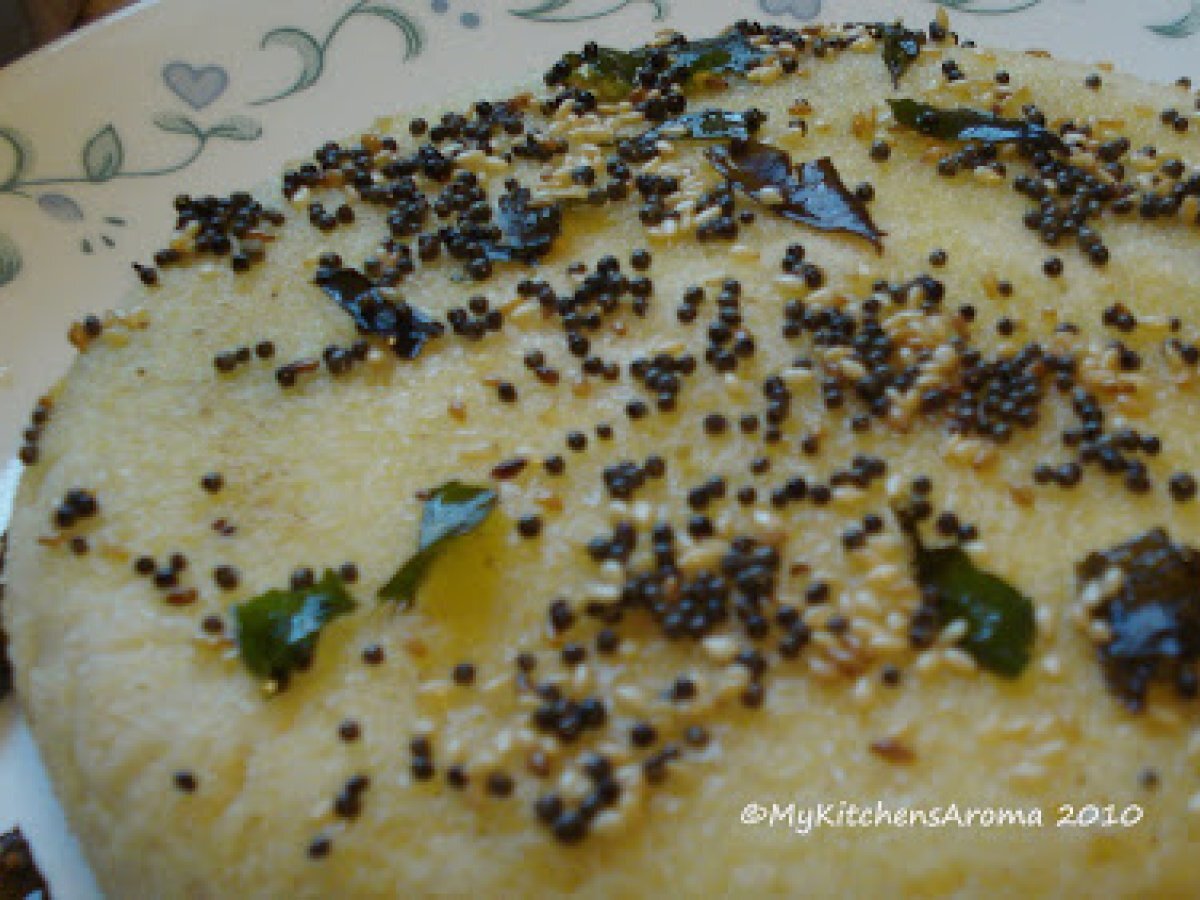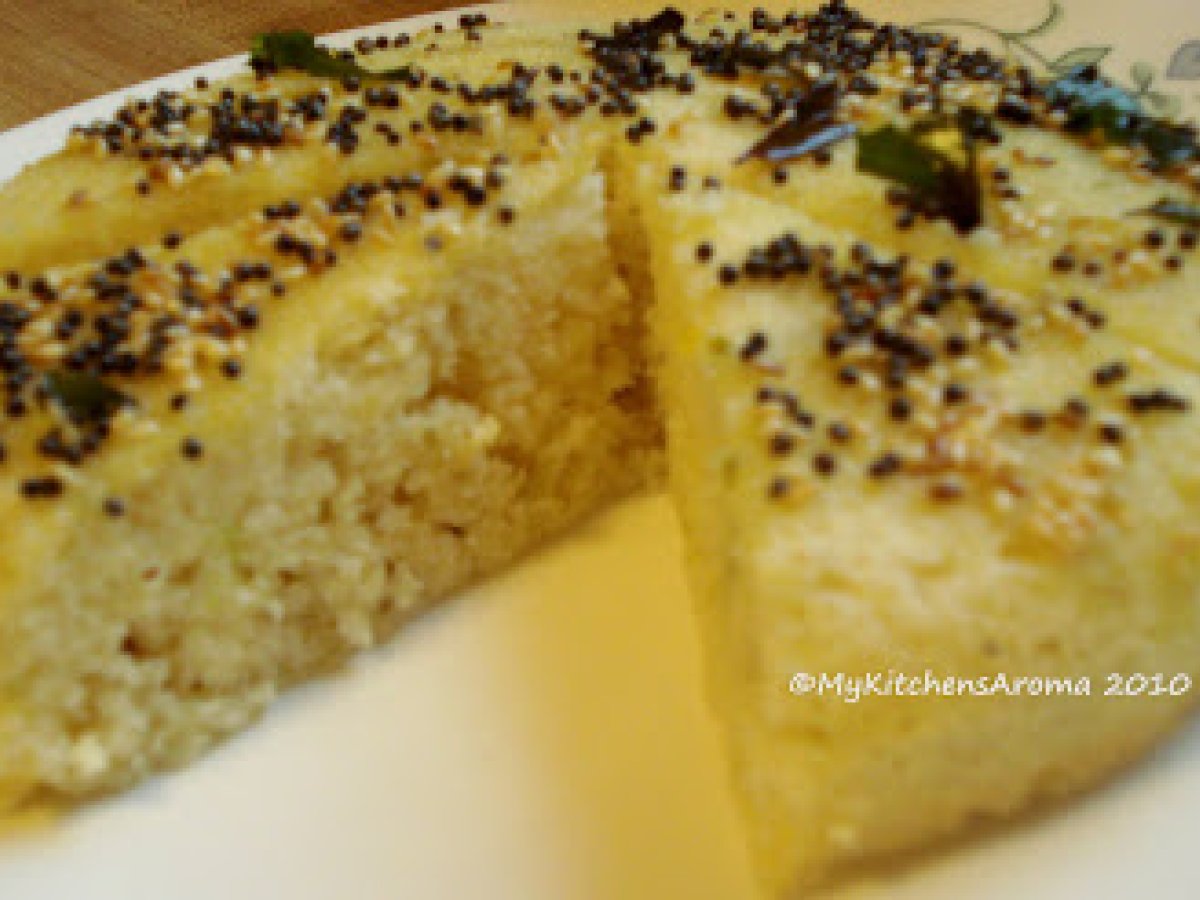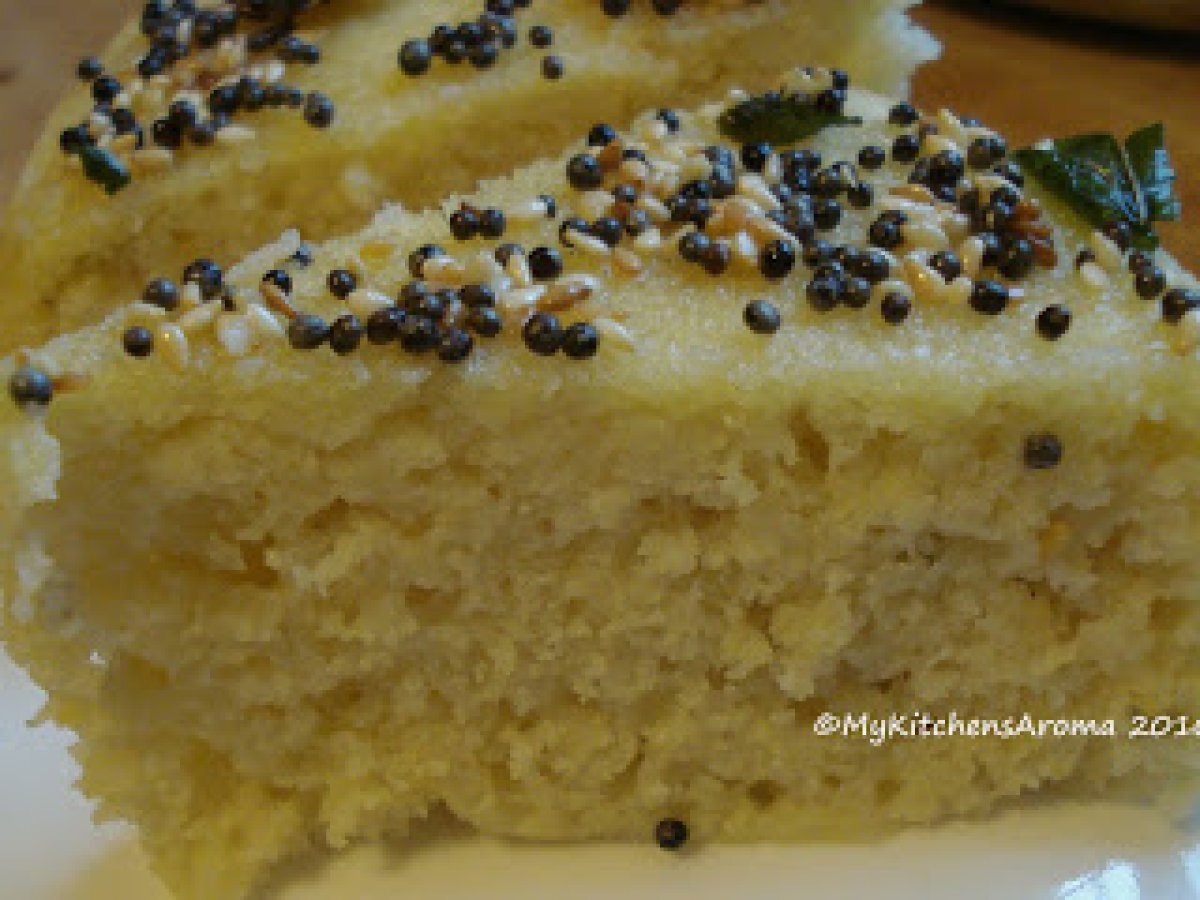 Questions:
You may like
Recipes
Related articles