Ez family style jiu hoo char [stir fried yam bean with cuttlefish]
Ez family style jiu hoo char [stir fried yam bean with cuttlefish]
A home style popular Peranakan vegetable dish that tasted better with repeated frying
Preparation
Heat oil, fry mushrooms for a few seconds, then add in garlic. Fry until aromatic.

Add in meat shreds and continue to stir fry for a few seconds.

Add in dried cuttlefish shreds. Fry until aromatic.

Add in the shredded vegetables [onions, sengkuang and carrots]. Stir fry to mix all the ingredients well.

Keep frying until the vegetables turned limp and cooked through.
Add in seasoning.

Add in leeks. Continue to stir fry vegetables until ingredients are well mixed and leeks are cooked. Taste to adjust seasoning.

Dish up to serve with rice or wrap it with fresh lettuce leaves.
Photos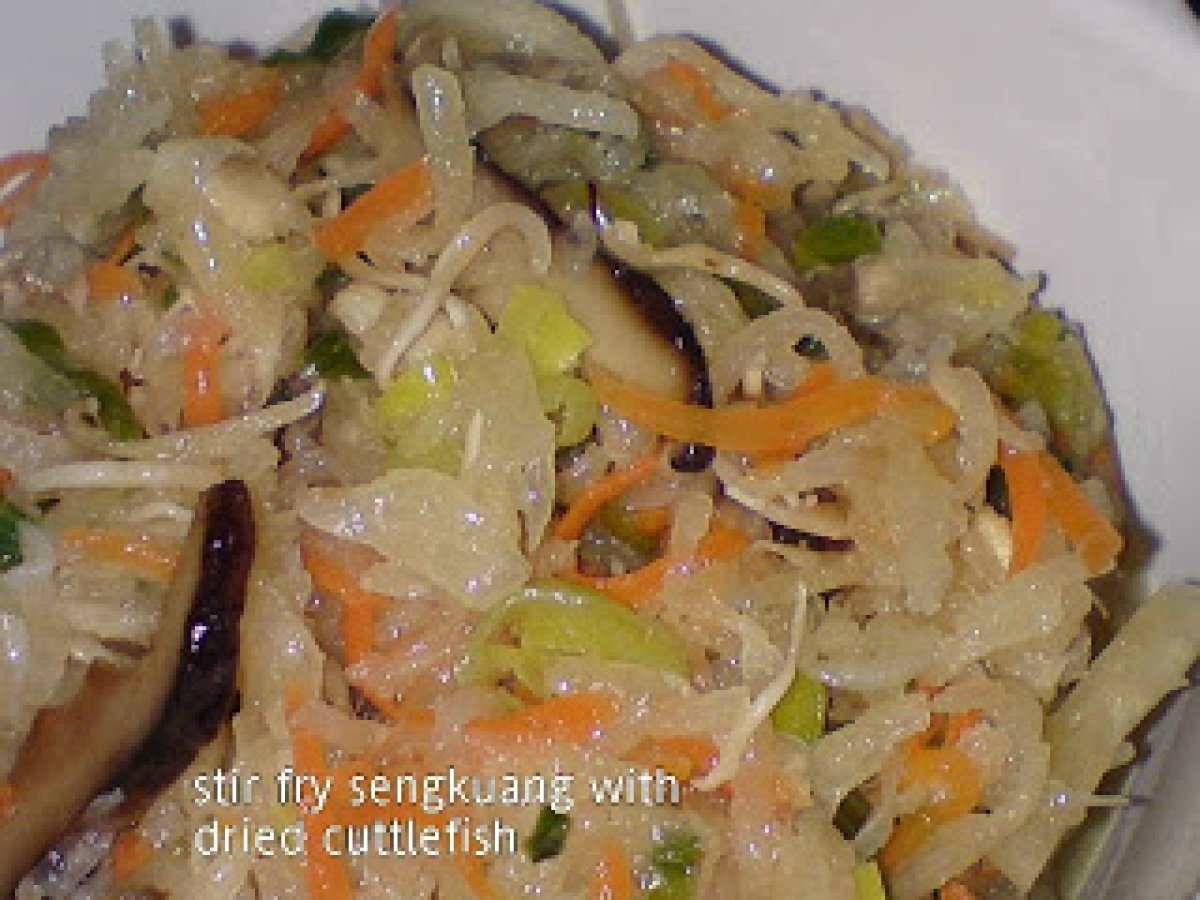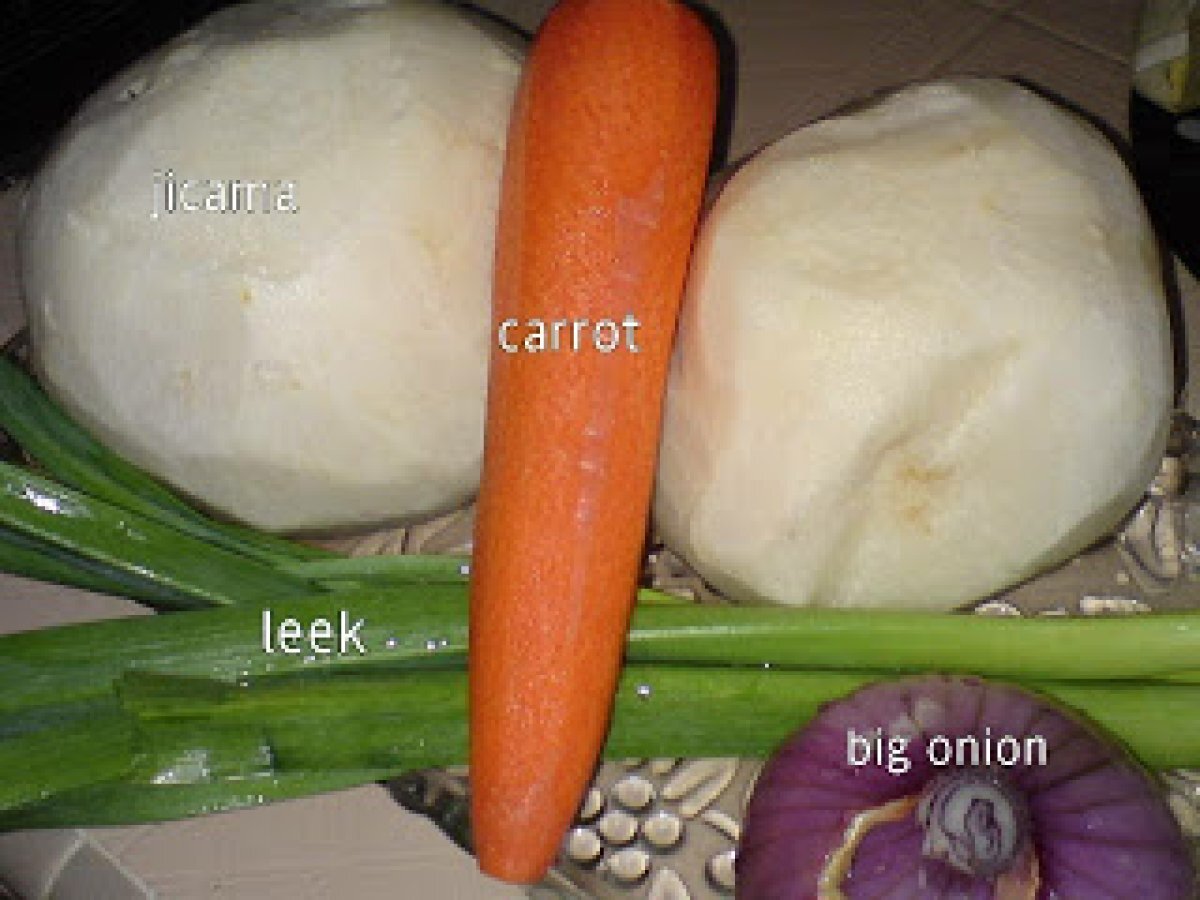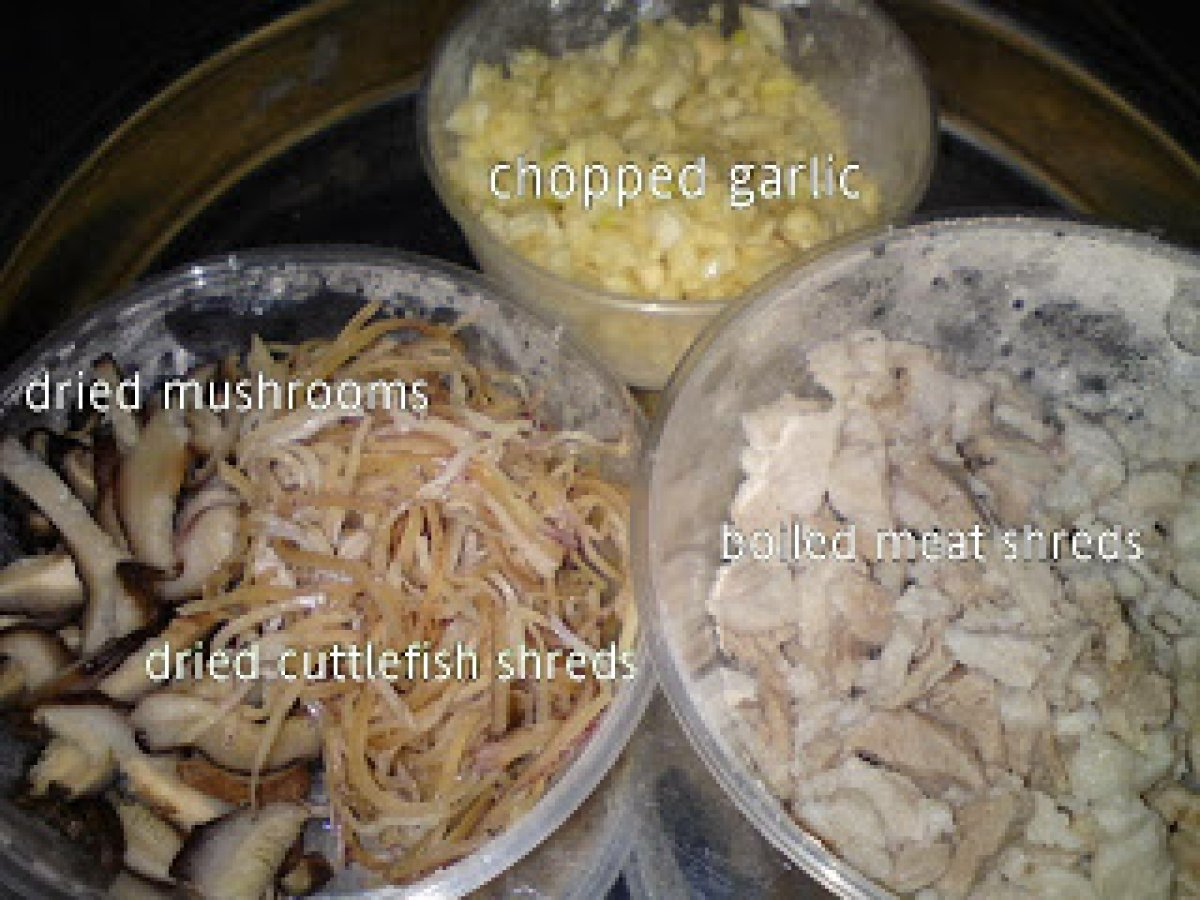 Questions:
Isn't there yam noodles in this dish? There's no mention in the ingredients or instructions.
Answer:
Yam bean is a tuber vegetable shredded thinly before frying. It is not a noodle.
You may like
Recipes