Gallo pinto
Rice and Beans with lots of flavour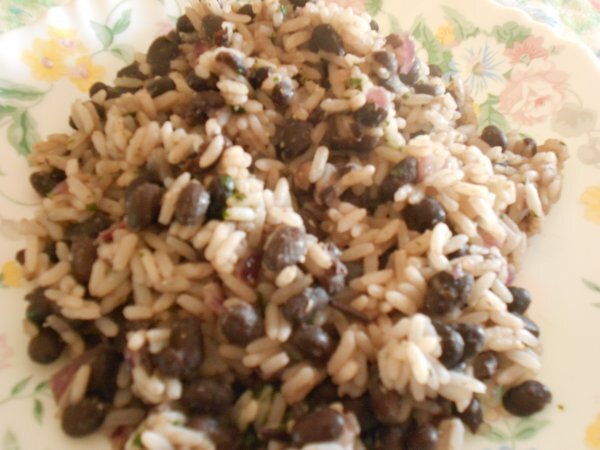 Recipe type:
Main Dish
Number of serving:
2 servings
Preparation time:
10 minutes
Cook time:
15 minutes
Ready in:
25 minutes
Difficulty:
Very Easy
Ingredients:
Preparation:
Step 1:
In a large frying pan heat the oil, add the onion and cook until soft.
Step 2:
Reduce the temperature, add the garlic and the beans, stir and cook for 5 minutes.
Step 3:
Add rice, stirring and heating for another 5 minutes.
Step 4:
Sprinkle with coriander.
Questions:
Related recipes
Recipes