Ghee Rice With Vegetable Kurma
Preparation
1)Ghee Rice:
Wash and soak rice in water for 30 minutes. Heat a ghee and oil in a thick bottom vessel, add whole garam masala and fry until they begin to pop,then add cashewnuts and fry until lightly golden brown,add sliced onions and pinch sugar and fry until golden brown. Now add coconut milk, garm masala powder and water,allow the water to boil. Drain the soaked rice and add to the boiling water and cook until all the water evaporates. Close the lid tightly and keep on alow flame for 10 minutes. Serve hot with vegetable kurma.
2)Vegetable Kurma:
Fry, grated coconut, ginger,garlic, poppyseeds, onion, cashewnuts ,cinnamon and cloves
to golden brown, grind everything along with fresh coriander using water into fine paste. Cut and cook vegetables until tender, add coriander powder, chillipowder, grind paste and salt, cook for 5-10 minutes on a medium flame,add water if necessary. Sprinkle ghee on top,serve hot with ghee rice.
Photos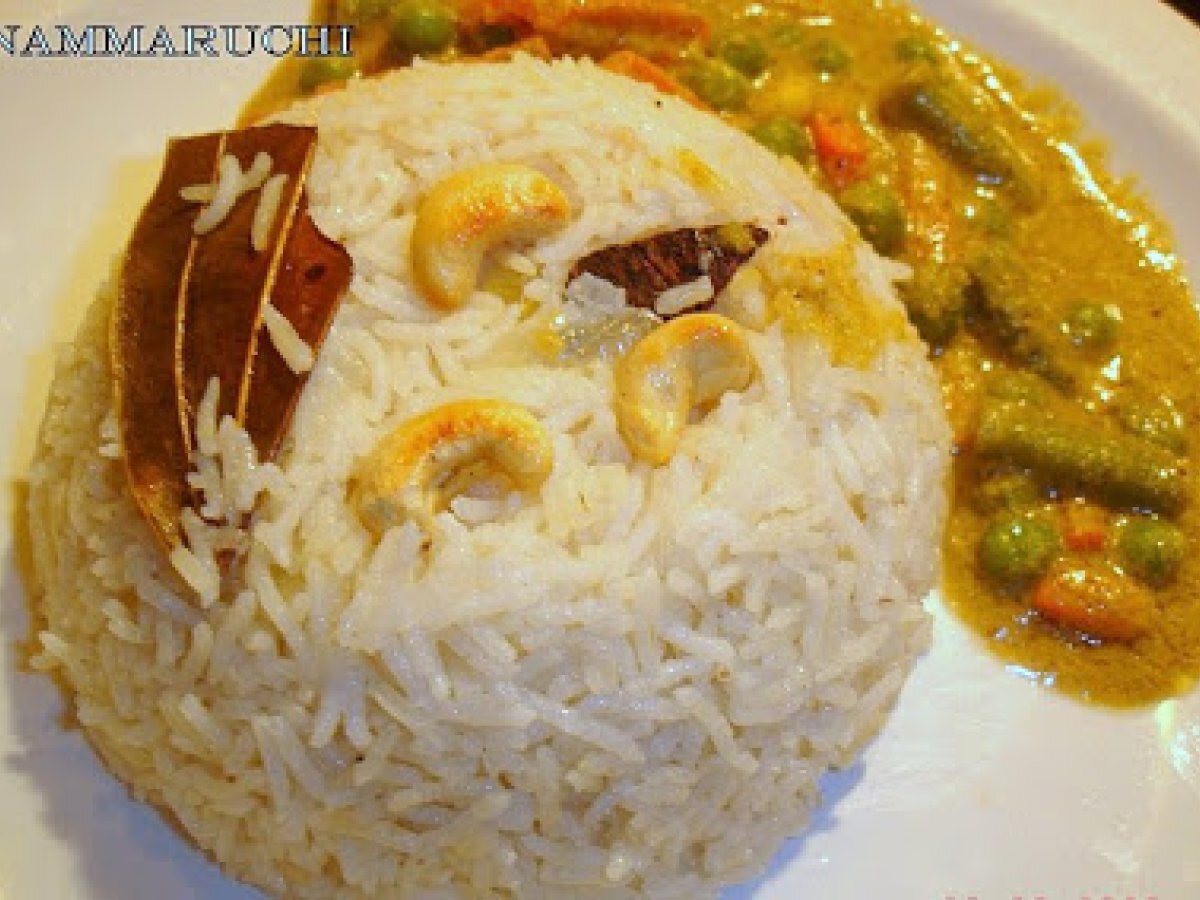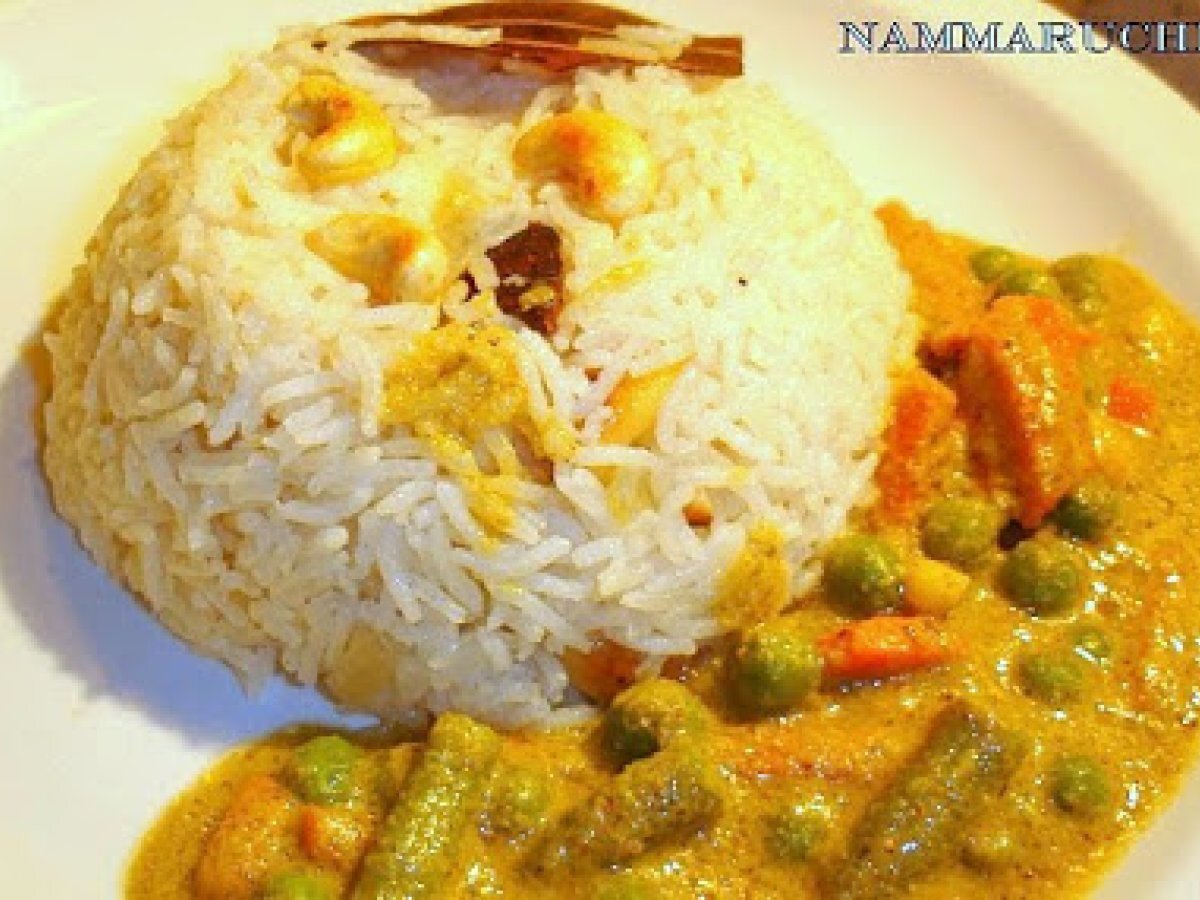 Questions:
You may like
Recipes