Guest Post: Cold Mung Bean Noodles
Preparation
To prepare the jelly: oil an 8-inch square baking pan. Mix together the water, mung bean starch, and salt until completely smooth, then bring it to a boil in a 2 to 3-quart heavy saucepan. Continue to boil over moderate heat, stirring constantly, until the mixture is very thick and translucent, about 3 minutes. Transfer to the oiled baking pan and cool to room temperature, about 45 minutes. Cover surface with plastic wrap and chill until jelly is firm, about 2 hours.
To prepare the sauce: stir together soy sauce, vinegar, sugar, oils, ginger, garlic, and black beans in a large bowl until sugar is dissolved.
To assemble the dish: run a thin knife around the side of the pan to loosen the jelly, then unmold onto a cutting board. Cut jelly into 3 strips, then cut each strip crosswise into 1/4″ slices. Carefully transfer to sauce in serving bowl or dish, then gently stir in scallions. Garnish with more scallions, if desired, and serve with more Szechuan pepper oil and red chili oil on the side. Serve IMMEDIATELY. The noodles are best when the sauce coats but does not soak into the noodles so leftovers are not recommended.
To make Szechuan Pepper Oil: grind peppercorns coarsely in an electric grinder or with a mortar and pestle. Heat oil with peppercorns in a 1 to 1 1/2-quart heavy saucepan over moderate heat, swirling pan occasionally, until peppercorns turn a shade darker, about 1 minute, then transfer to a heatproof bowl and cool to room temperature. Stir before using.
Photos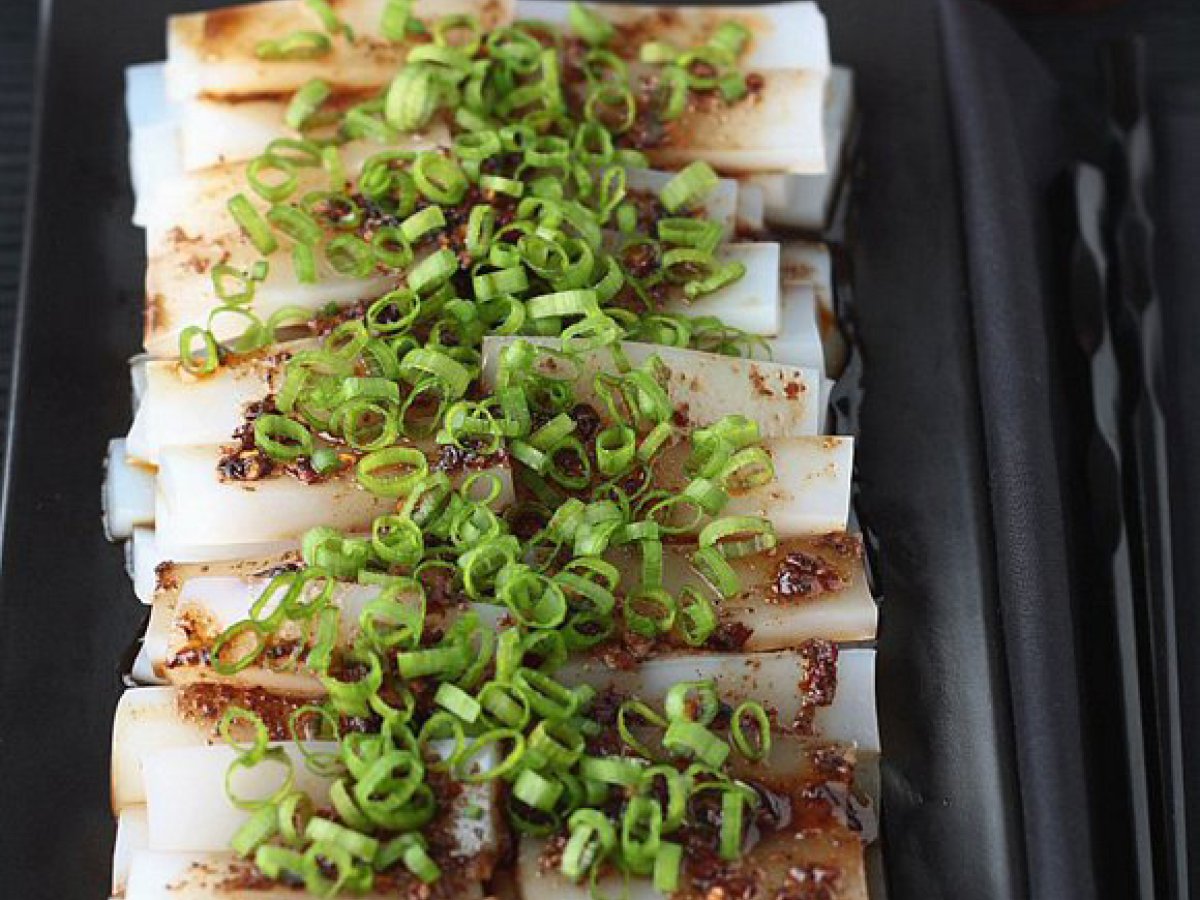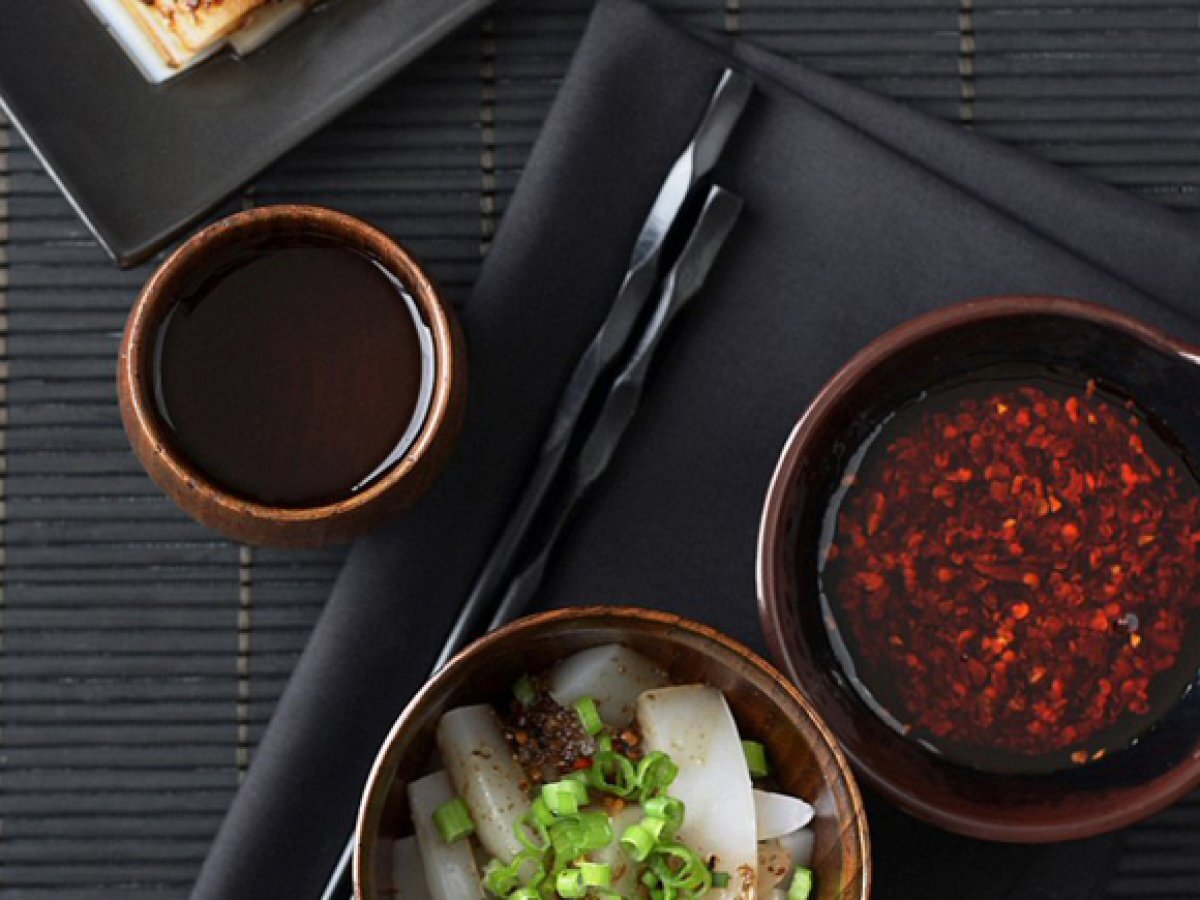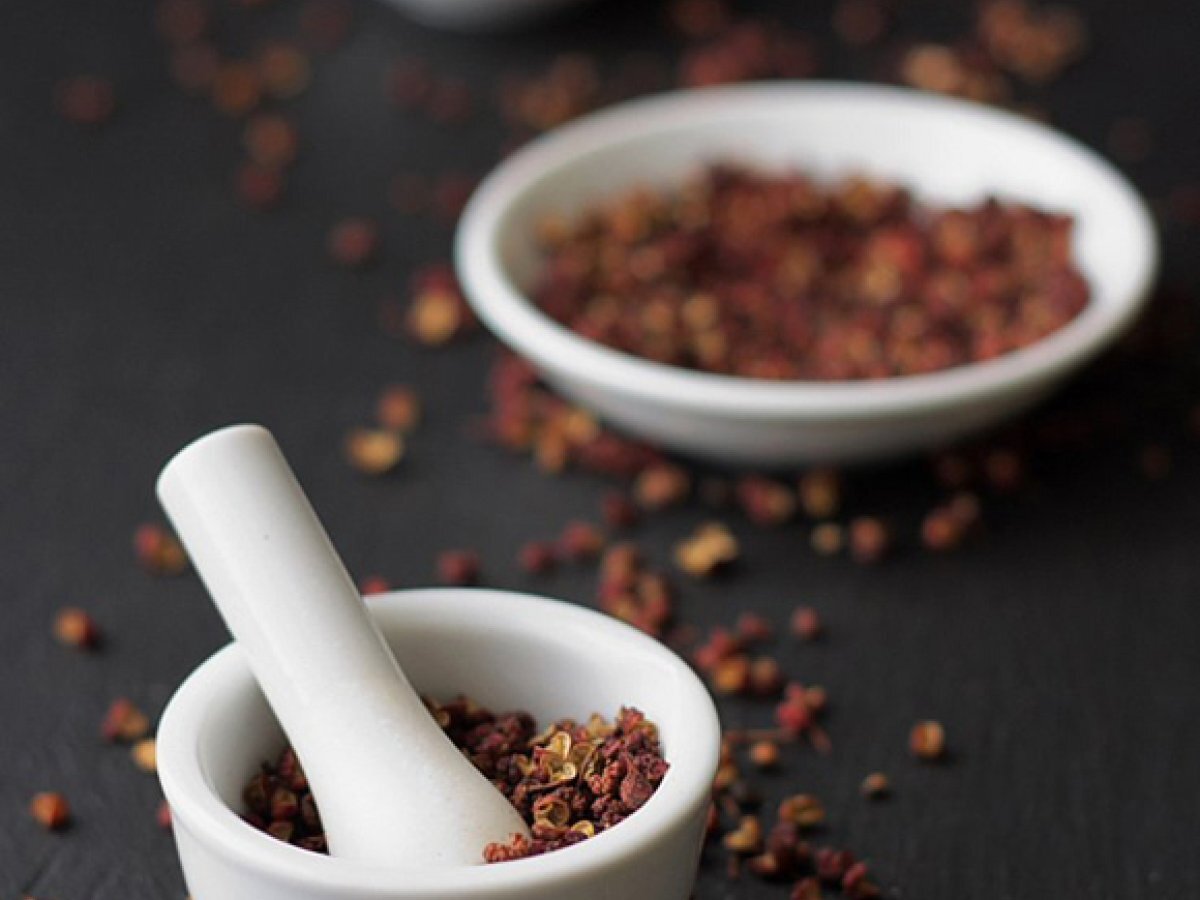 Questions:
You may like
Recipes