Gumbo Ya Ya...aka Chicken and Sausage Gumbo!!
Preparation
Add a bit of vegetable oil to a 5-quart Dutch oven or large soup pot and turn heat to med-high. Add 1 medium diced onion, 3 stalks sliced celery, and 1 diced medium bell pepper.
Sprinkle liberally with Cajun seasoning of your choice . Cook for about 5 minutes, until the veggies start to wilt.
Add 5-6 shakes of Tabasco to the veggies...add more or less, depending on how spicy you want your gumbo.
Slice two links of andouille sausage in half, then cut each piece into half-moons. If you can't find andouille, any good-quality smoked sausage will work. Add the sausage to the veggies and stir. Cook for another 5 minutes.
Add 8 cups chicken stock to the pot and stir well to get all the browned bits off the bottom of the pot. Now it's time to add the roux.
Open the jar and pour out the oil that's on top to prevent an oily gumbo. The roux is a bit like clay, so use a sturdy spoon to scoop it. If you want a thinner gumbo, add about 1/3 of the jar.
Add the roux and stir continuously for 10-15 minutes to dissolve the roux. The color will darken a bit, and the gumbo will begin to thicken.
Add 3 bone-in chicken breasts, removing any skin. You can use half breasts and half thighs if you want, but we prefer all white meat. Stir well and bring to a boil. Reduce heat to low, cover, and simmer for 1.5 hours.
After the gumbo has simmered for 1.5 hours, remove the chicken breasts and set aside on a cutting board to cool for a few minutes.
Put a pot of white rice on to cook. While the rice cooks, remove the chicken from the bones and cut into cubes.
Chop 3-4 green onions. Add half of the green onions and the cubed chicken back into the gumbo and give it a stir.
You can see how much darker the gumbo has become while it simmered. When the rice is finished cooking, scoop some into a bowl. Top with two ladles of gumbo, and sprinkle with a bit more chopped green onion...or chopped parsley.
Photos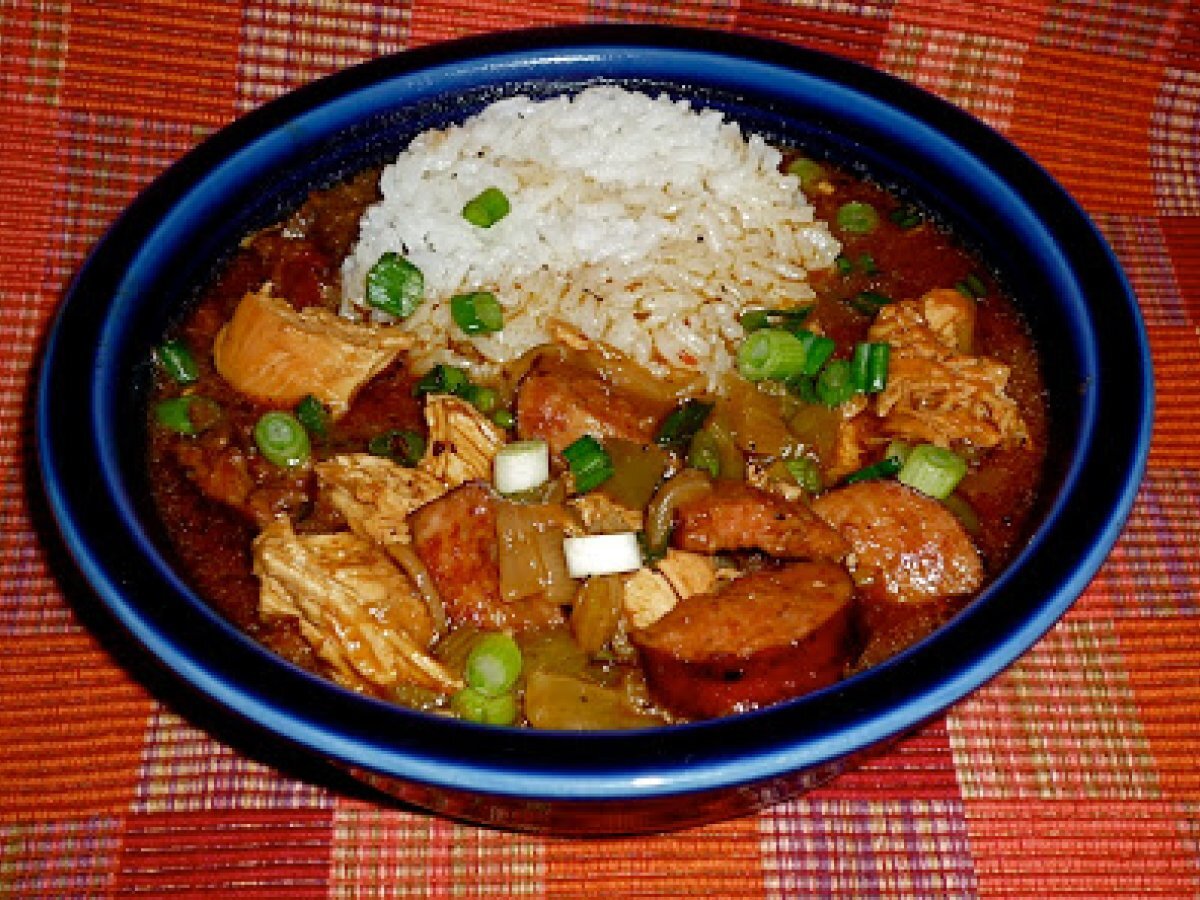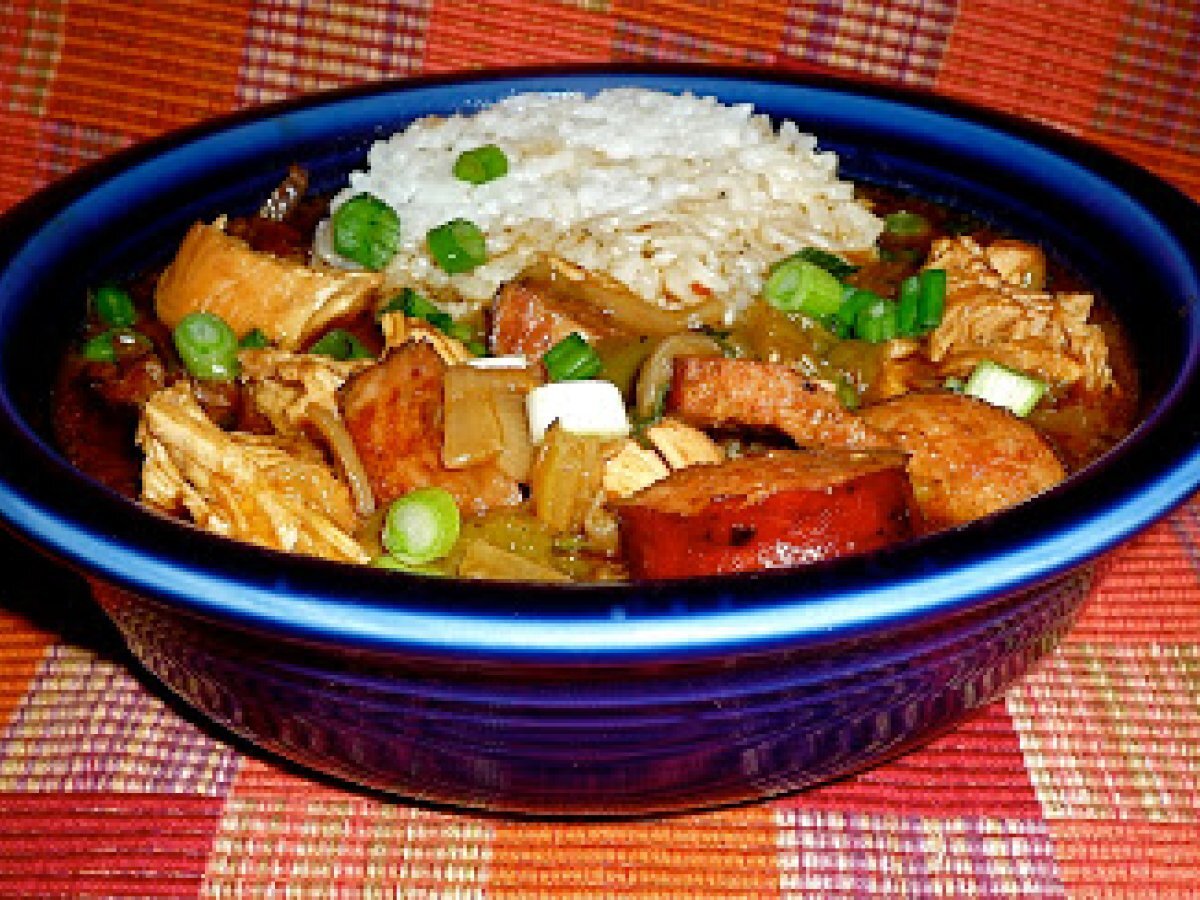 Questions:
You may like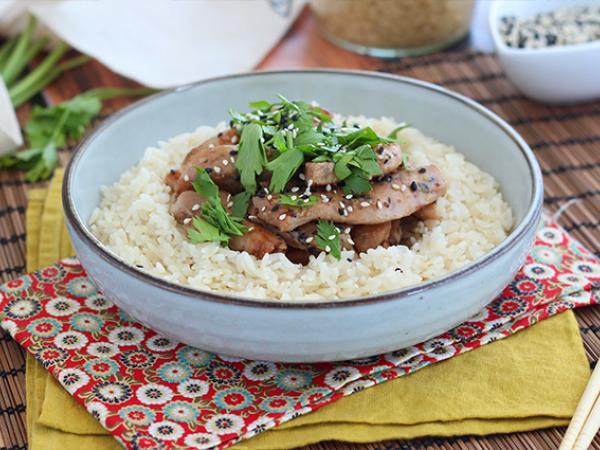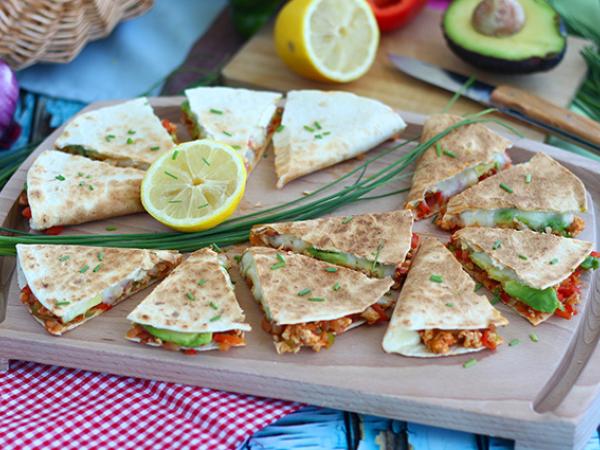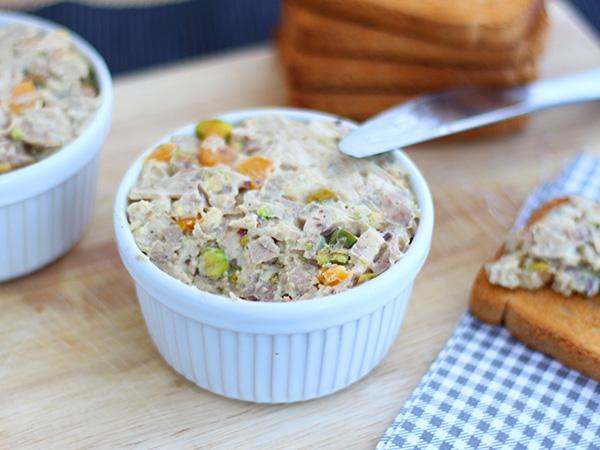 Recipes