Herbal steamed fish
Herbal steamed fish
Preparation
Clean and scale the fish. Make 2 slits about 1.1/2 inch apart across the side of the fish. Rub in with some salt.
Combine herbs and seasoning in a saucepan and let it simmer for about 10 minutes. Till the herbal flavours are infused in the stock. Test for taste. Let it cool.
Prepare a steamer and let the water boil. Pour the cooled seasoning over the fish and steam over rapidly boiling water for 12 minutes. or till fish is thoroughly cooked through.
Do not oversteam the fish as the flesh will be tough.
Turn off heat, drizzle with Shaoxing wine, sprinkle over with chopped spring onions and add a dash of pepper.
Serve immediately with plain white rice.
Photos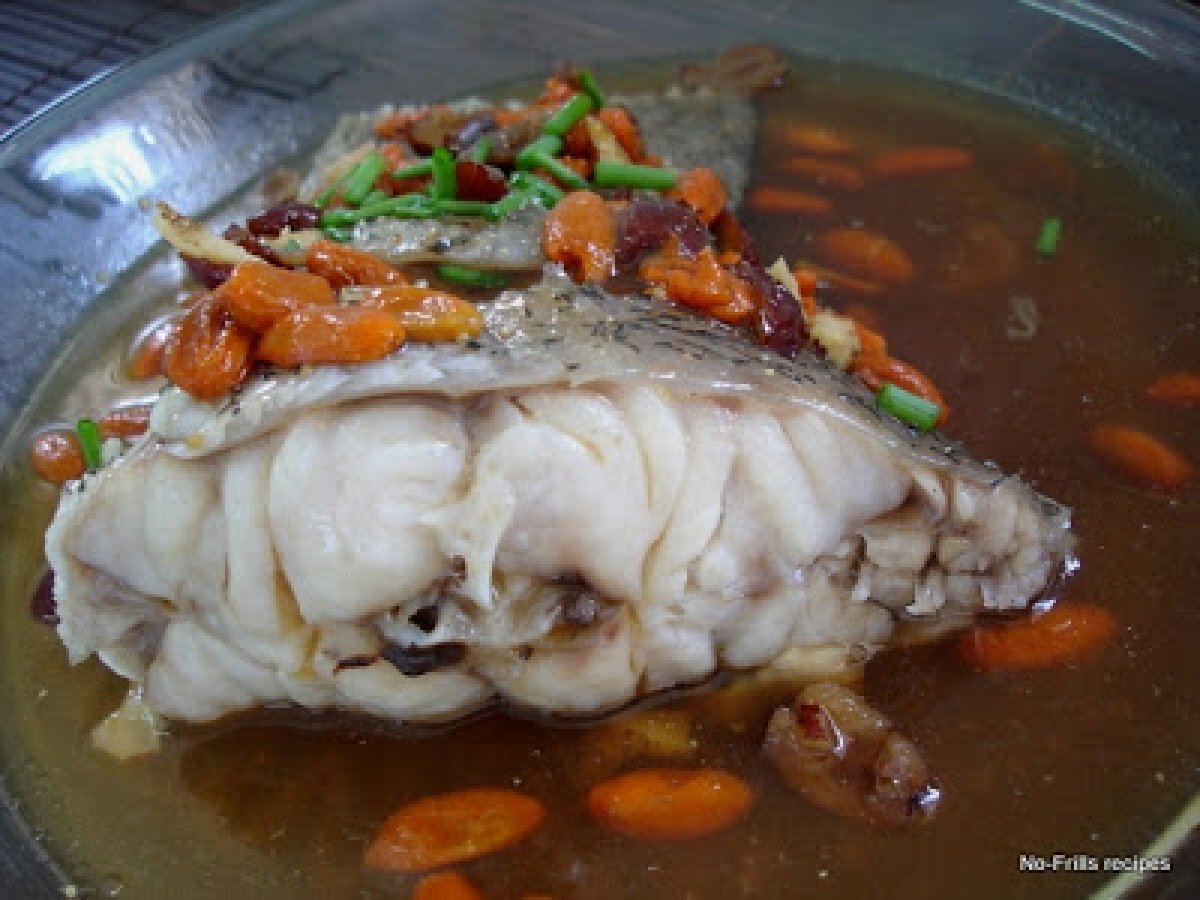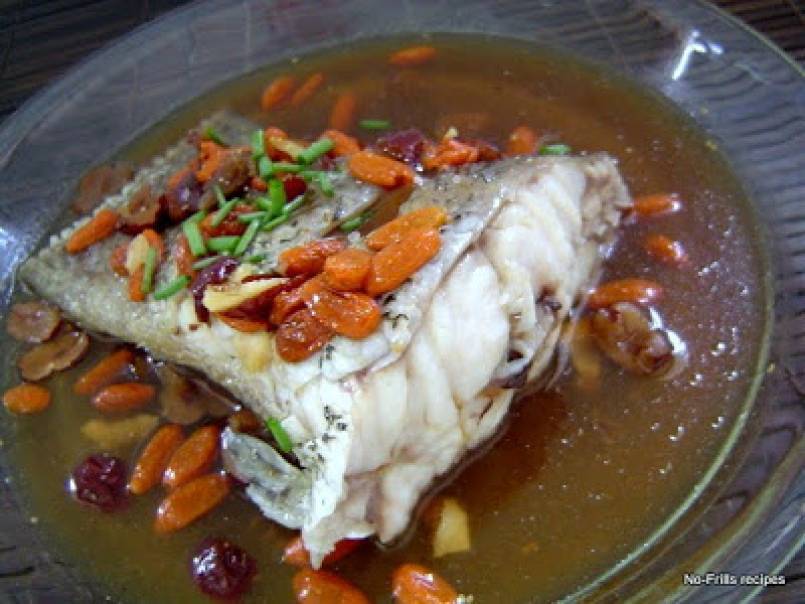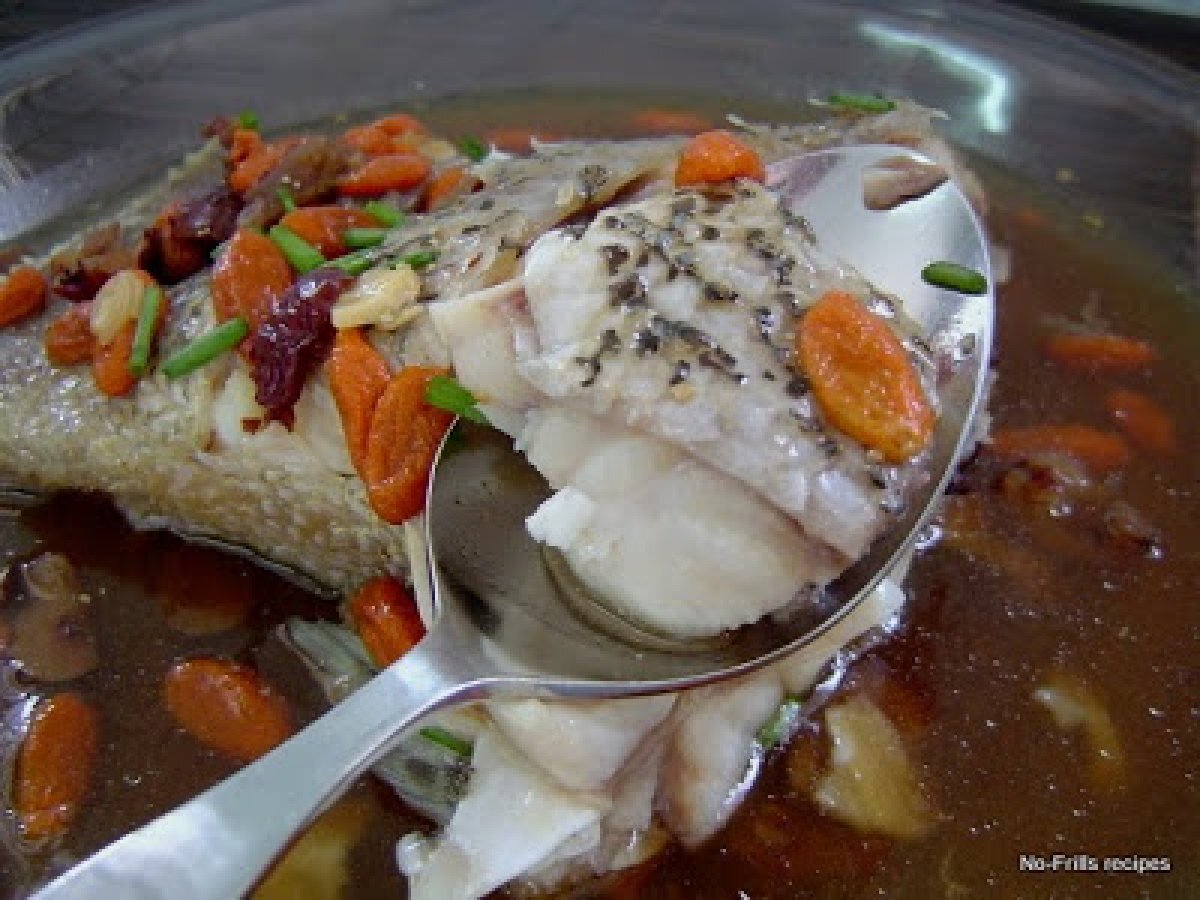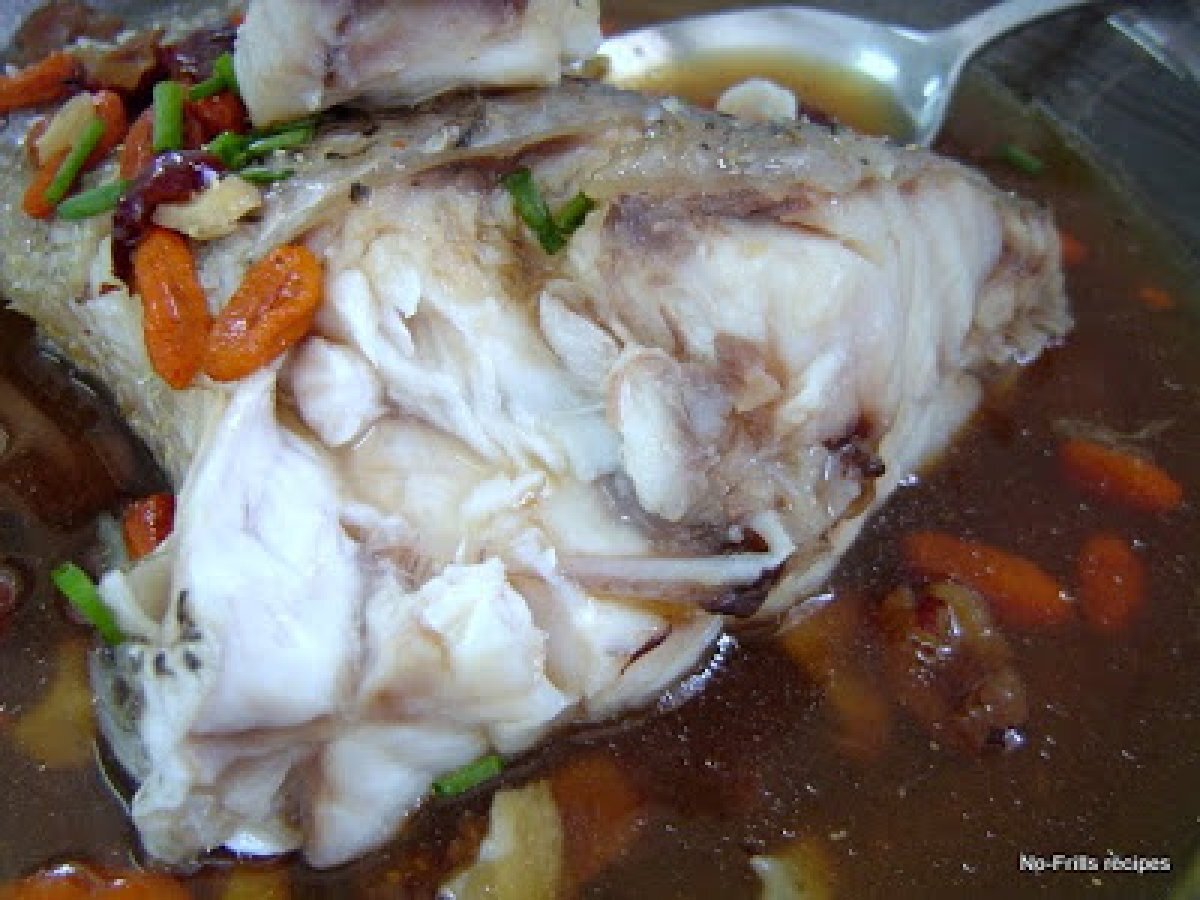 Questions:
Related recipes
Recipes