Home made lasagna with mince meat
Home made lasagna with mince meat
Here's a complex dish I made really simple for you.
Ingredients
---
300 gms plain flour
---
---
---
---
For the filling
---
---
Salt and pepper to taste
---
1 tbsp dried rosemary
---
11/2 packet Maggi Bhuna Masala
---
1 cup Cheese sauce
---
50 gms Mozzarella cheese, grated
Preparation
In a food processor blend all the ingredients until the mixture begins to form a ball. At this time, if you find the dough a little dry add a tablespoon or two of water.

Take it out on a lightly floured surface and knead the dough until smooth and elastic, for about 8-10 minutes. Wrap the dough in a plastic wrap and keep in the fridge to rest.
In the morning, take the dough and cut it into four pieces.and roll it out into thin round sheets using a rolling pin.

Boil lots of salted water with 2 tbsp oil and drop your pasta sheets in the boiling water. You will notice, they cook much quicker than the store bought pasta. In just 2-3 minutes, the pasta sheets will start floating to the top, indicating that they are done.

Drain the sheets and keep them asideLay a damp clean towel on the rolled sheets so that they don't dry out.
Thoroughly wash the meat and put in a pressure cooker with enough water. Add 1/2 tsp salt and pressure cook on high for 5 minutes. Then lower the gas, and simmer further for 10 minutes.

Remove from heat and keep aside till the pressure is released. Add in 11/2 packet of Maggi bhuna masala and cook the keema till the water dries up.
To make the Cheese Sauce:

Heat 3 tbsp butter (you can use half oil, half butter). Add 3 rounded tbsp flour. Cook for a few seconds till the flour browns slightly, then add 11/2 cups cold milk. Stir well till the mixture boils and thickens.

Take off the heat and add 50 gms grated cheese. Season to taste with salt, pepper and mustard powder.
To assemble the dish:

Preheat oven to 200°C.
Take a dish and spoon a layer of cheese sauce at the bottom.
Lay the prepared lasagna sheet on top of the sauce.
Spread a layer of the mince meat filling on the sheet and top it with the cheese sauce.
Keep repeating the layers ending with the cheese sauce.

Sprinkle generously with the mozzarella cheese.
Bake in a preheated oven for 20-25 minutes until the cheese is melted and turned golden brown.
Remove from oven and cool the lasagna before serving.
Photos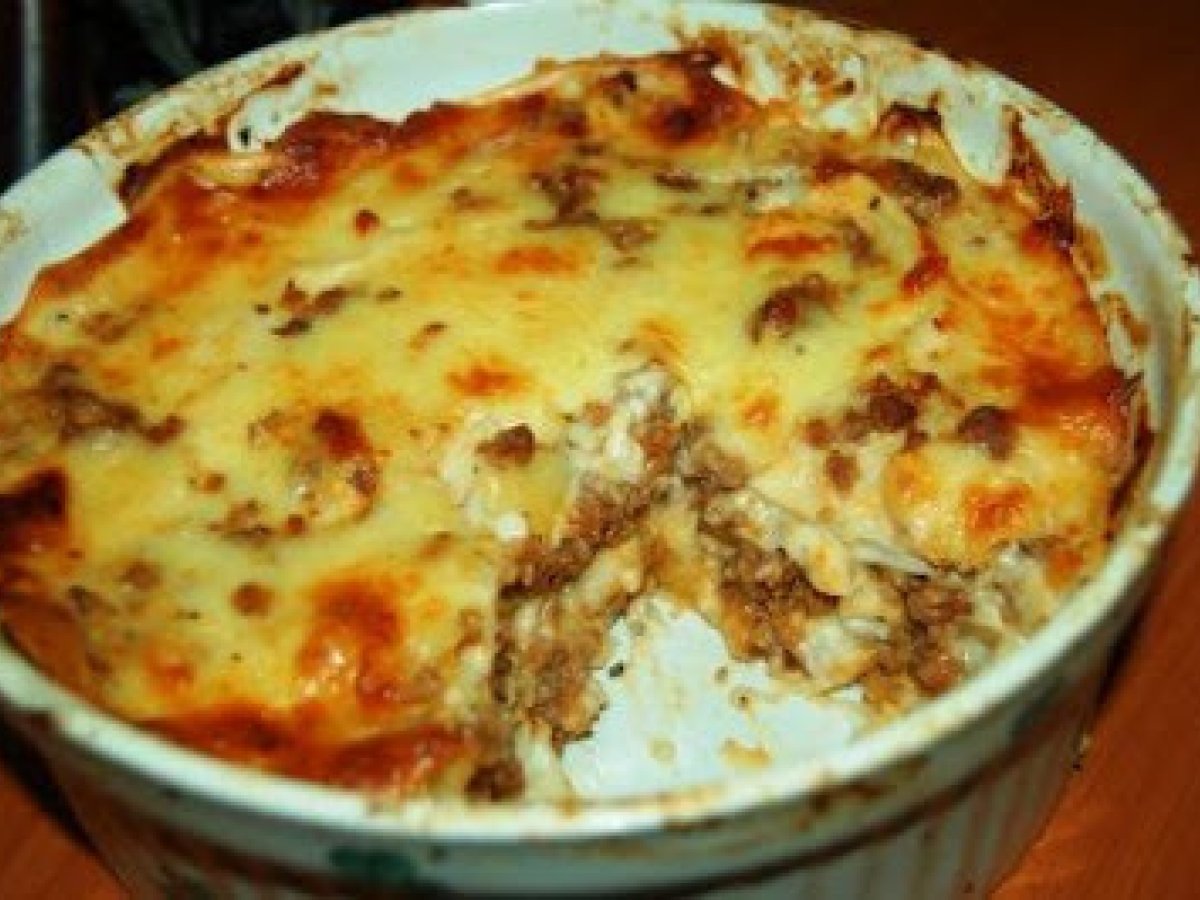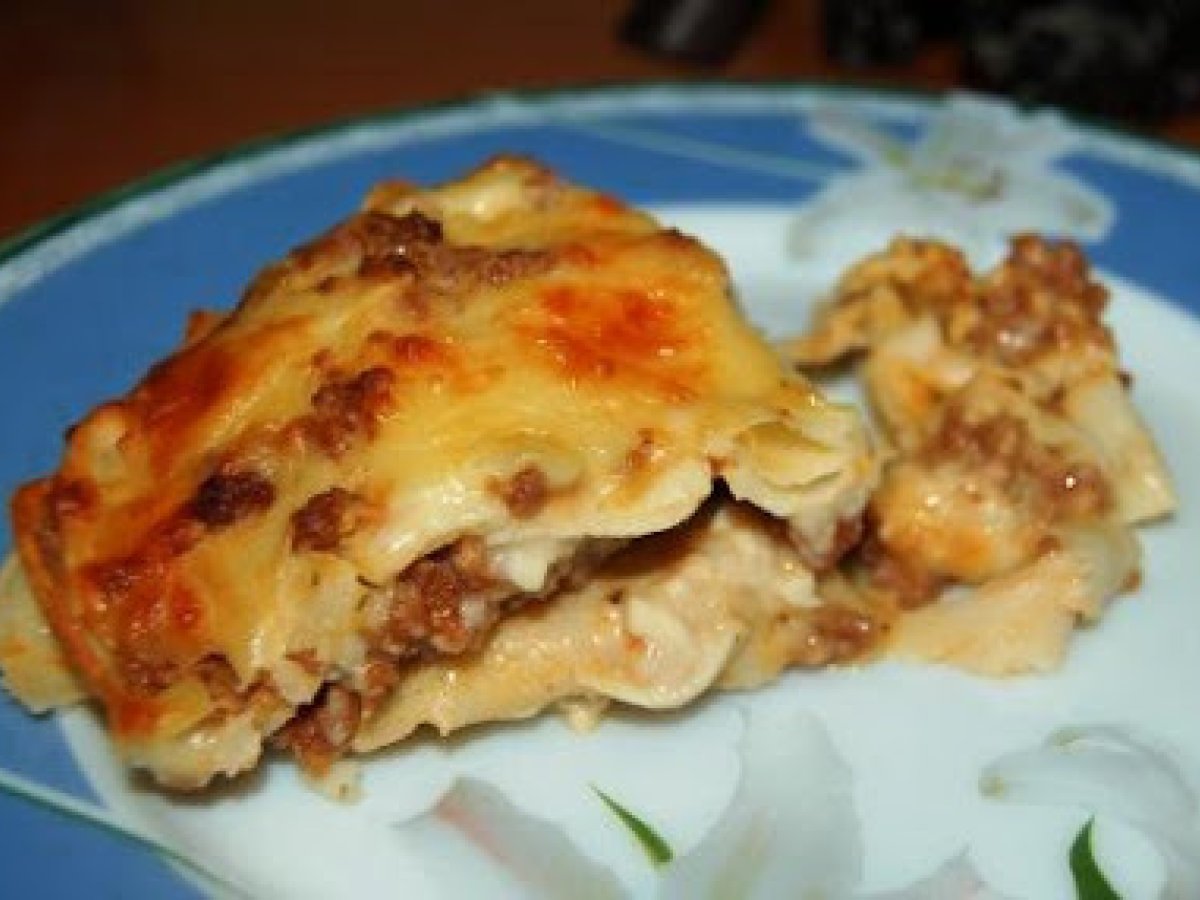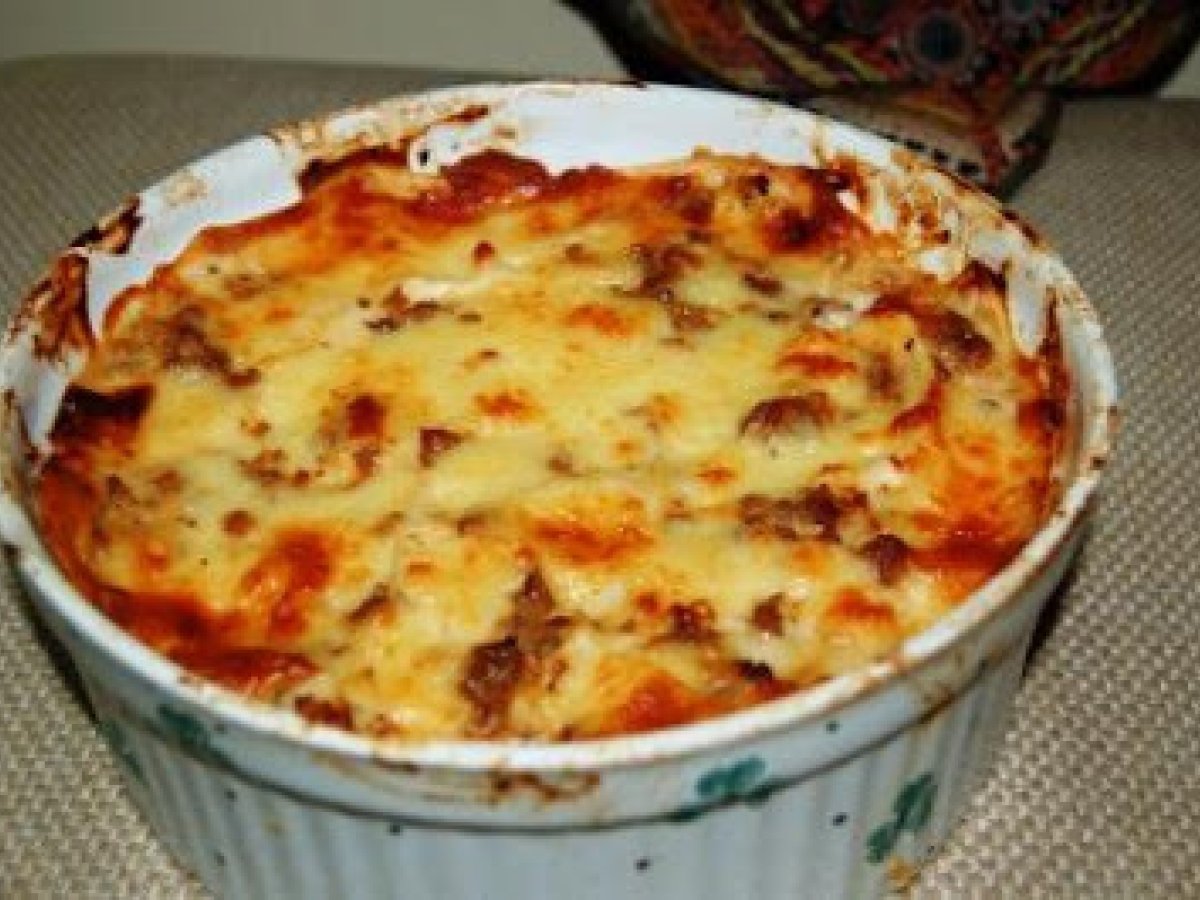 Questions:
Related recipes
Recipes