Hot dog cookies
Hot dog cookies
Preparation
Food coloring. Flaked sweetened coconut, chopped finely, for decorating.
Sesame seeds for decorating. Combine butter, sugar, brown sugar, and egg yolk in a mixing bowl. Mix well. In a separate bowl, mix together flour, baking powder, and salt. Mix well. Cover and refrigerate for four hours.
When dough is ready, preheat oven to 350 degrees F. Remove 1/3 of the dough from bowl. Place remaining dough back in refrigerator.
Place the 1/3 of the dough in a mixing bowl and mix together with about 40 drops of red and 5 drops of green food coloring until it is the color of a hot dog.
Lay a sheet of wax paper on your counter to work on. Take one inch pieces from the dough and roll into thin longs about 2 inches long, shaping them to look like hot dogs, rounding the edges. Set aside. Lay a second piece of wax paper on your counter to work with the white dough.
Take remaining dough and separate it into the same amount of pieces as you have made the hot dogs. For example, got 17 hot dogs; so separated the white dough into 17 pieces.
Roll the white pieces into thick logs, slightly bigger than you made the hot dogs, about 2 1/2 inches. Make an indentation in the center of each one. Shape to look like hot dog buns. Press sesame seeds into the sides of the buns. Grease two or more cookie sheets.
Use a spatula to place the buns on the cookie sheets. Gently place the hot dogs on the buns. Place in freezer and freeze for 20 minutes. When ready, bake for 17 to 20 minutes until the edges are lightly golden brown.
To decorate, tint some frosting yellow and some red for mustard and ketchup. Tint some coconut green to look like relish and stick on cookie using frosting.
Nutritional informations (for 1 serving):
Carbo:

49.3g

Total fat:

30.4g

Saturated fat:

19.7g

Proteins:

6g

Fibers:

1.5g

Sugar:

24.7g

ProPoints:

14

SmartPoints:

23
Photos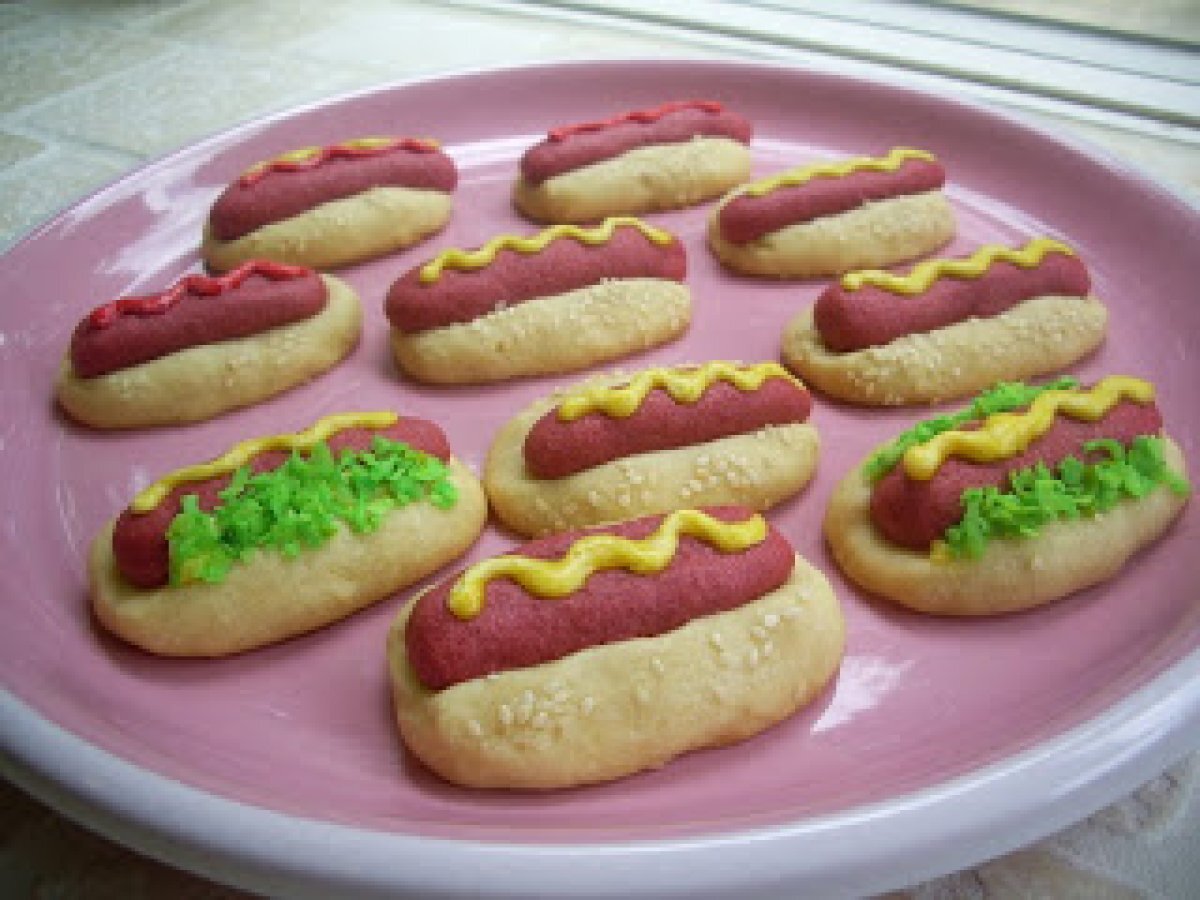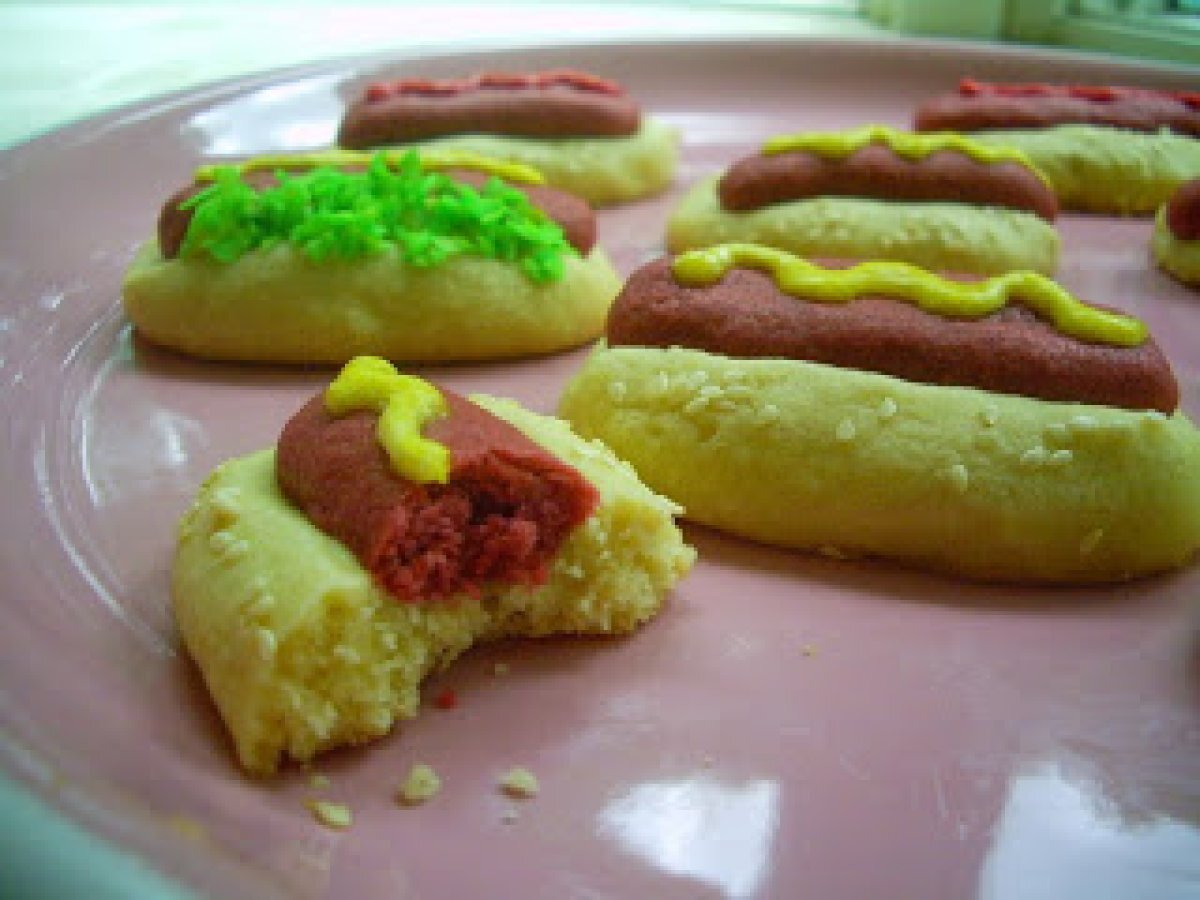 Questions:
Related recipes
Recipes