Incredible Potato-Bacon Torte - Melissa d'Arabian
Preparation
Preheat the oven to 375 degrees F. In a skillet over medium heat, cook the bacon until just crispy. Drain on paper towel lined plate and set aside. Crumble the bacon when cool to the touch.
Meanwhile, in a small saucepan, heat the thyme and cream over low heat to a bare simmer. Turn off the heat and let steep for about 5 minutes. Remove the thyme sprigs.
Remove the pie pan from the refrigerator. Slice the potatoes in half lengthwise and then finely slice the potatoes. Working in circles, arrange the potato slices in the pie crust, stopping to season each layer with salt, pepper, and about 1/4 of the crumbled bacon.
Continue layering until the pie pan is nearly full. Top with an even layer of the cheese and gently pour cream around and over the entire pie, allowing it to seep down between the potato slices.
Roll out the remaining disk of refrigerated dough. Cover the pie with the dough and crimp the edges closed. Brush the top and edges of the crust with egg wash. Make a few slits in the center of the top crust, for the steam to escape, and put the pie pan on a baking sheet.
Bake the torte until the crust is browned and crispy and the potatoes are cooked through, about 50 to 60 minutes. If the crust edges get too brown, cover them with some strips of aluminum foil. Remove the pie from the oven and let rest at least 15 minutes before cutting into wedges and serving.
Pie Crust:
Put the butter, flour, and salt in the food processor, and pulse lightly just until the mixture resembles wet sand. Add the water, 1 tablespoon at a time, pulsing briefly after each spoonful of water. Keep adding water until the dough just begins to gather into larger clumps. Transfer equal amounts of the dough into 2 resealable plastic bags and pat each into a disk. Let rest in the refrigerator for at least 30 minutes. Remove 1 of the disks from the bag to a flour coated surface. Using a rolling pin, roll the dough out to a 10-inch round. Gently fit the rolled dough into a 9-inch pie pan, and refrigerate while you prepare the torte ingredients.
Photos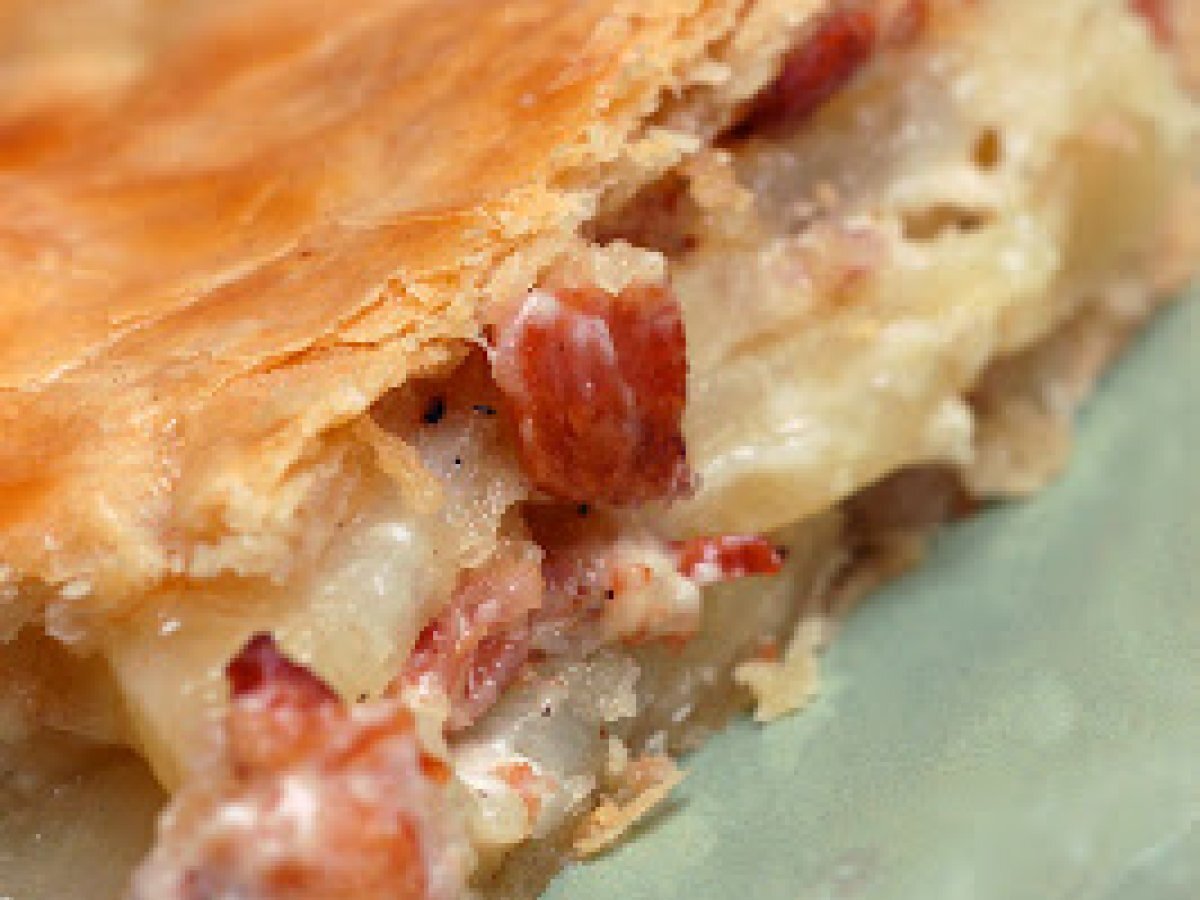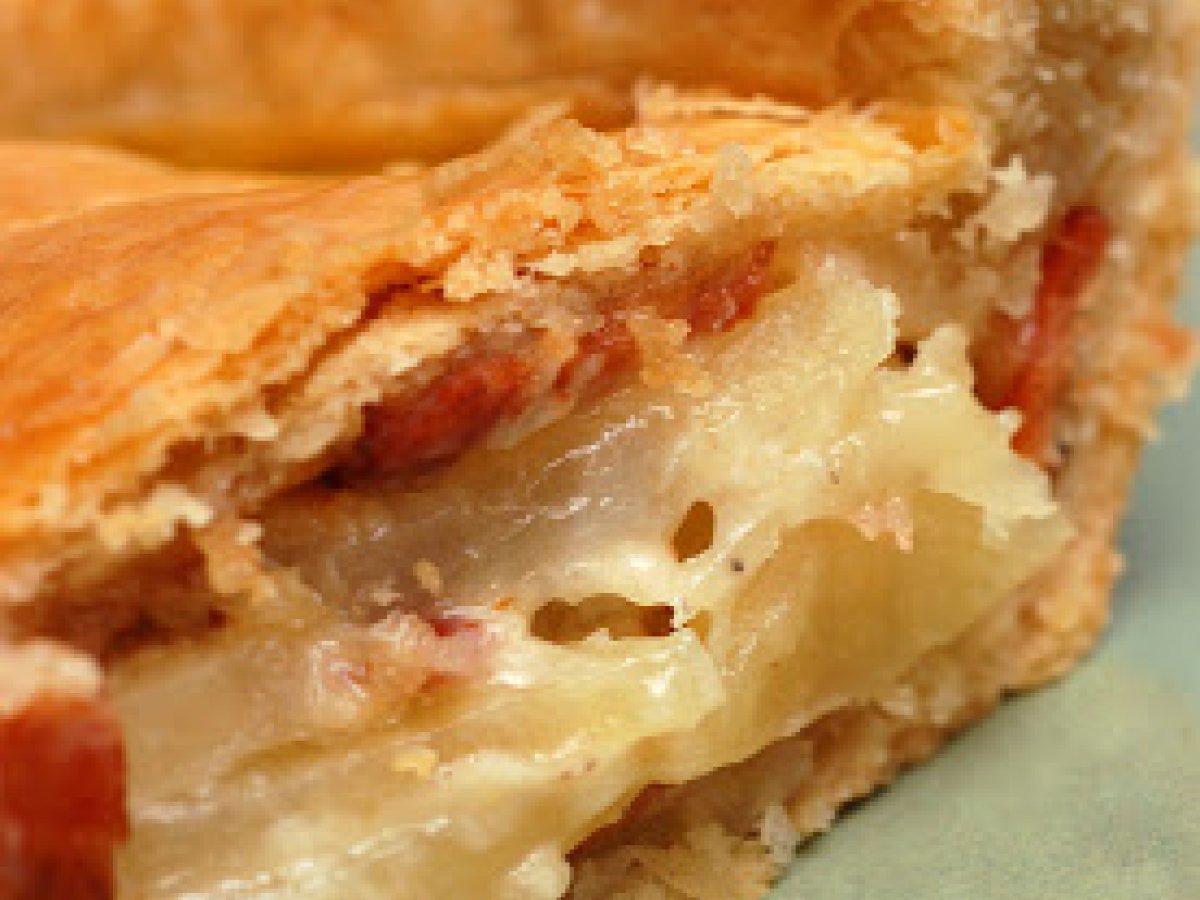 Questions:
You may like
Recipes