Jain lauki koftas curry
Jain lauki koftas curry
A recipe that is not complicated and delicious.
Ingredients
1cup Grated Bottlegroud pieces
---
4 tablespoon Besan flour
---
---
1/2 teaspoon Red chilly powder
---
---
---
---
- Leftover Bottlegourd juice
---
---
1 teaspoon Ginger paste
---
1 teaspoon Red chilly powder
---
1 teaspoon Coriander powder
---
1/4 teaspoon Turmeric powder
---
1 teaspoon Garam masala powder
---
8 nos Cashew nuts
---
1/2 cup Yoghurt
---
2 tablespoons Coriander leaves (chopped)
Preparation
1) Mix both grated bottlegourd pieces and salt , keep aside. Grated bottlegourd pieces may leave some water,meanwhile preheat the over to 350 degrees F.
Strain the water (keep the bottlegourd water aside, can use while making gravy) and add all the ingredients to the bottle gourd pieces and make small balls.
Bake for 20-25minutes in a baking sheet until its turns golden brown.
2) Heat oil and cumin seeds, let them splutter, add the ginger paste and fry for few minutes, meanwhile grind finely the cashew nuts with yoghurt as paste.
Immediately add the tomato puree, bottlegourd juice, red chilly powder, coriander powder, turmeric powder, garam masala powder, salt and bring them to boil.
Keep the flame in simmer and cook for few minutes, add gradually the cashew-yoghurt paste cook until the oil get separates.
Finally add the oven baked lauki koftas to the simmering gravy.Cook for 2 minutes and add finally the chopped coriander leaves and put off the stove.
Photos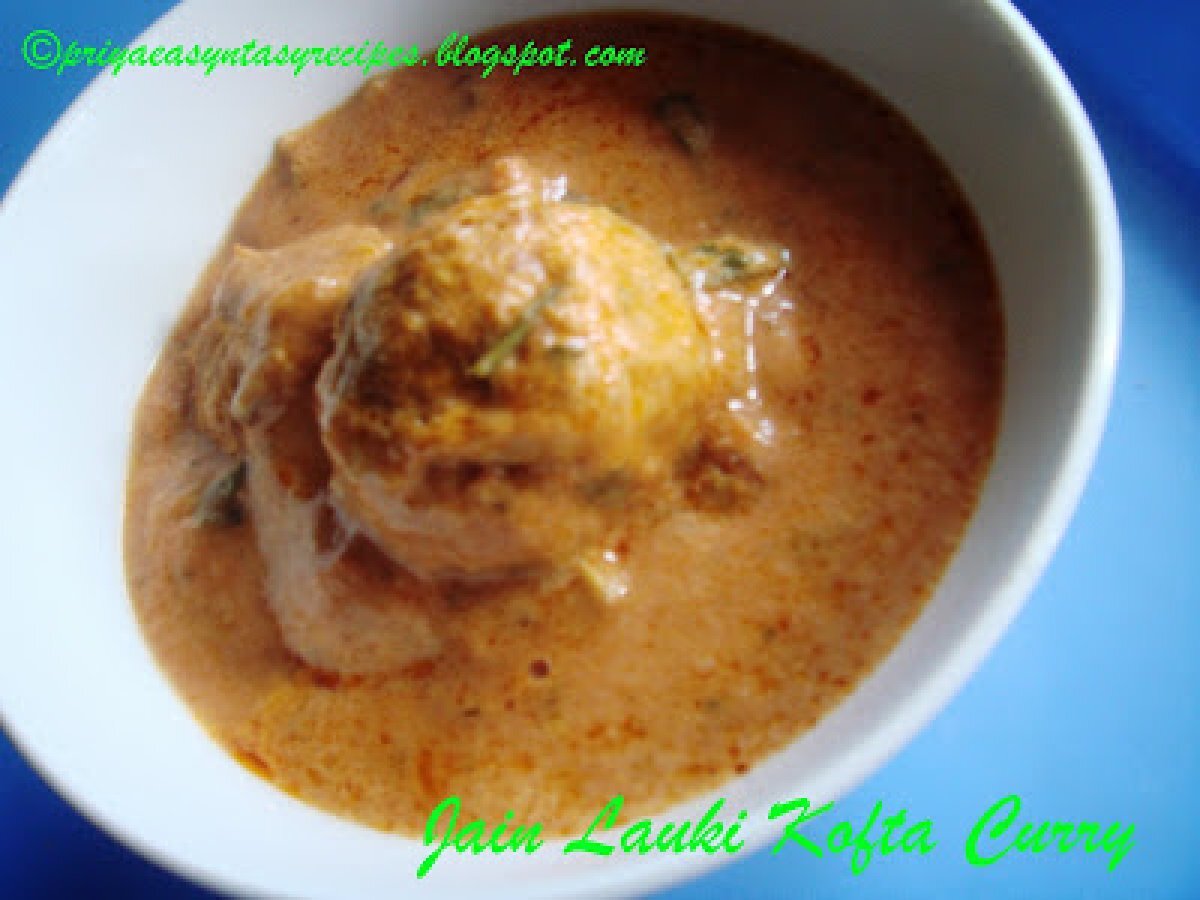 Questions:
Related recipes
Recipes