Japanese broiled salmon
Japanese broiled salmon
Preparation
First you start with the marinade: pepper, sake, soy sauce, ginger and garlic.
Marinate the salmon for 15-30 minutes. The special ingredient. Thai hot chili mayonnaise is life changing. If you can find it, buy some.
Take the salmon out of the marinade and slather it with mayonnaise. Now you sprinkle on the furikake, (mixture of seaweed, bonito flakes and sesame seeds usually) or crumbled seaweed.
And a generous amount of roasted sesame seeds. Put the filet in the oven at 400 degrees until it's cooked and flaky.
How long it takes depends on how thick your fish is.
Photos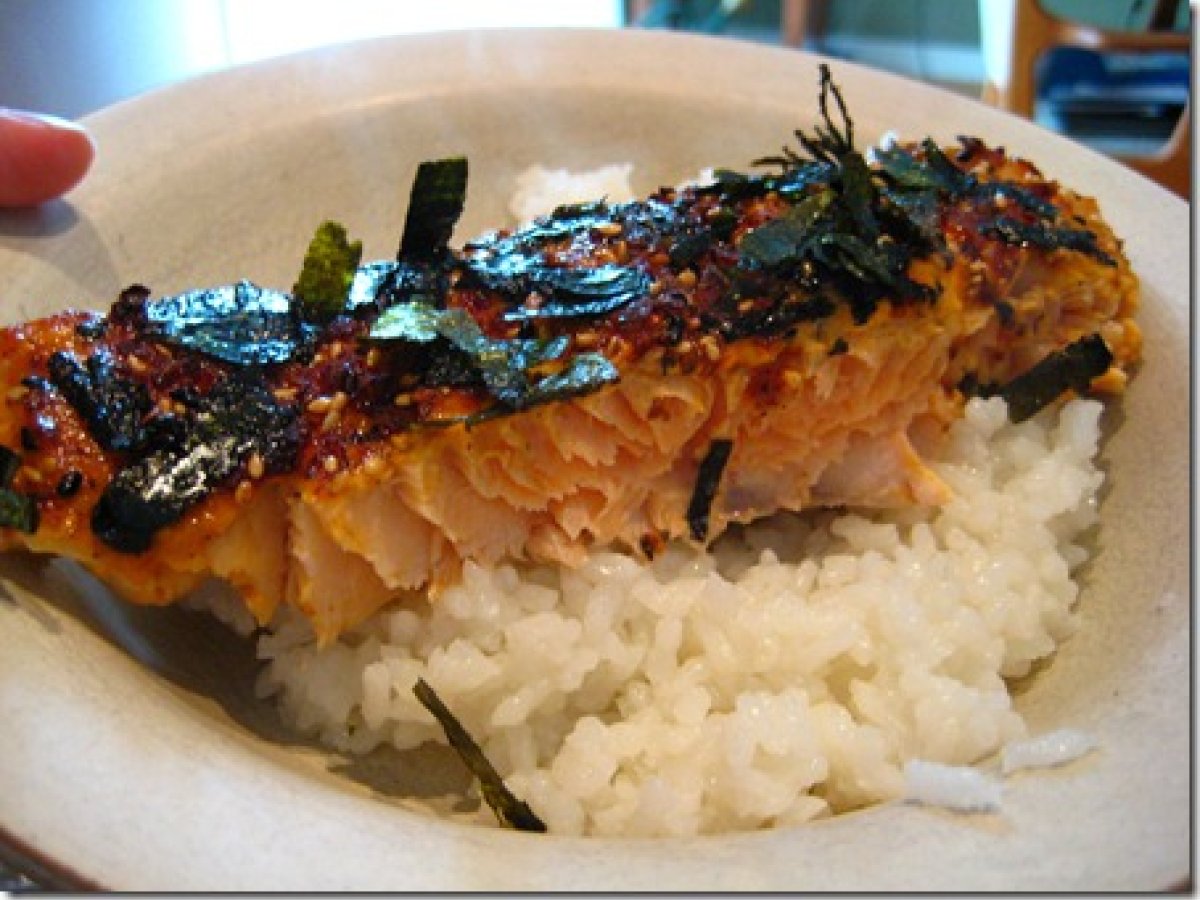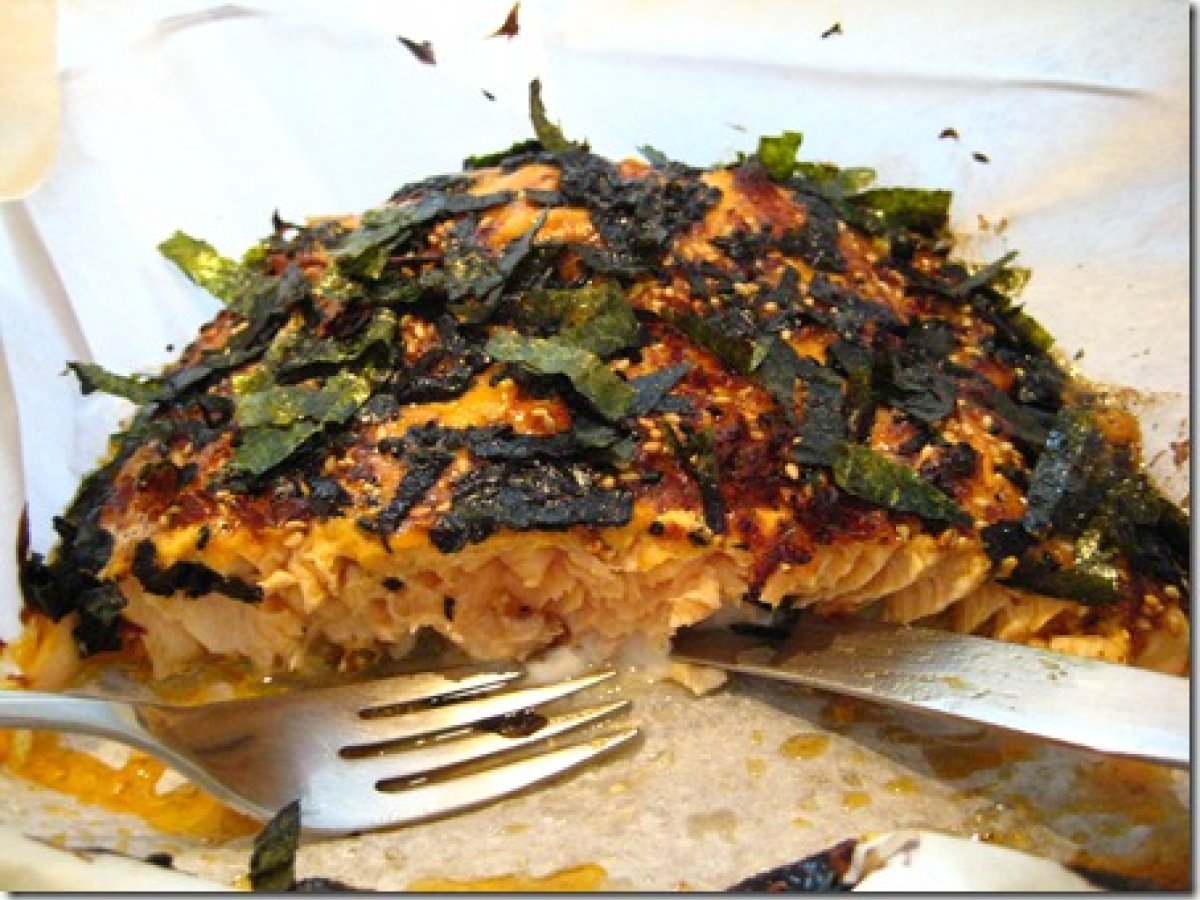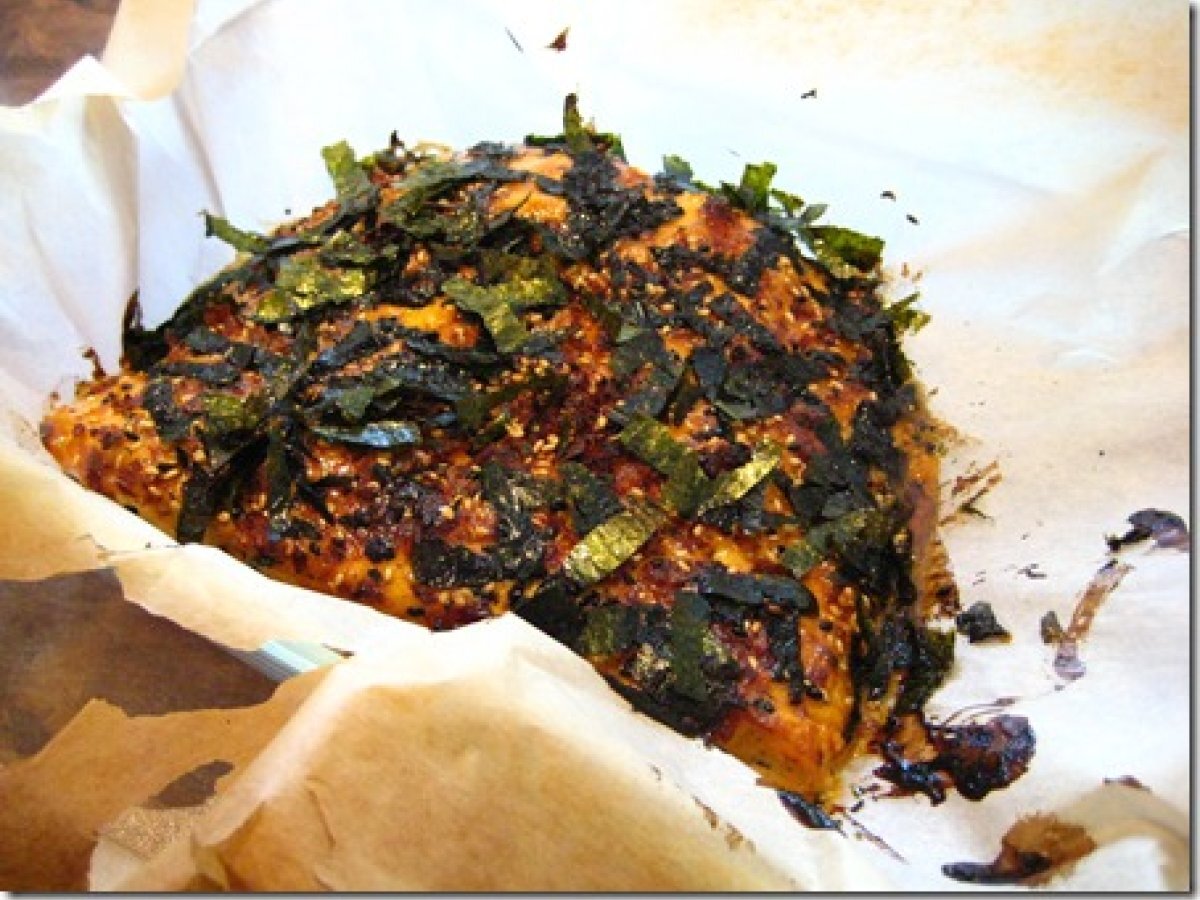 You may like
Recipes