Kuotie: chinese-indonesian pan-fried dumplings
Preparation
Combine flour and boiling water. Mix and knead well until you get a non-sticky consistency.
You might need some extra flour for dusting. Check this link if you need some step-by-step pictures to help you making the dumpling skins.Kuotie filling
Combine all of the other ingredients (pork, shrimps, cabbage, chives, garlic, ginger, oyster sauce, fish sauce, sugar and pepper) and mix well.
Make sure that the napa cabbage is completely dry, you do not want the filling to be too wet, because it might complicate the dumpling pleating process (the kuotie skins might tear easily if the filling is too wet!).
Pan-fry the kuotie for 8-10 minutes. Serve with chili-garlic sauce and minced garlic.
Photos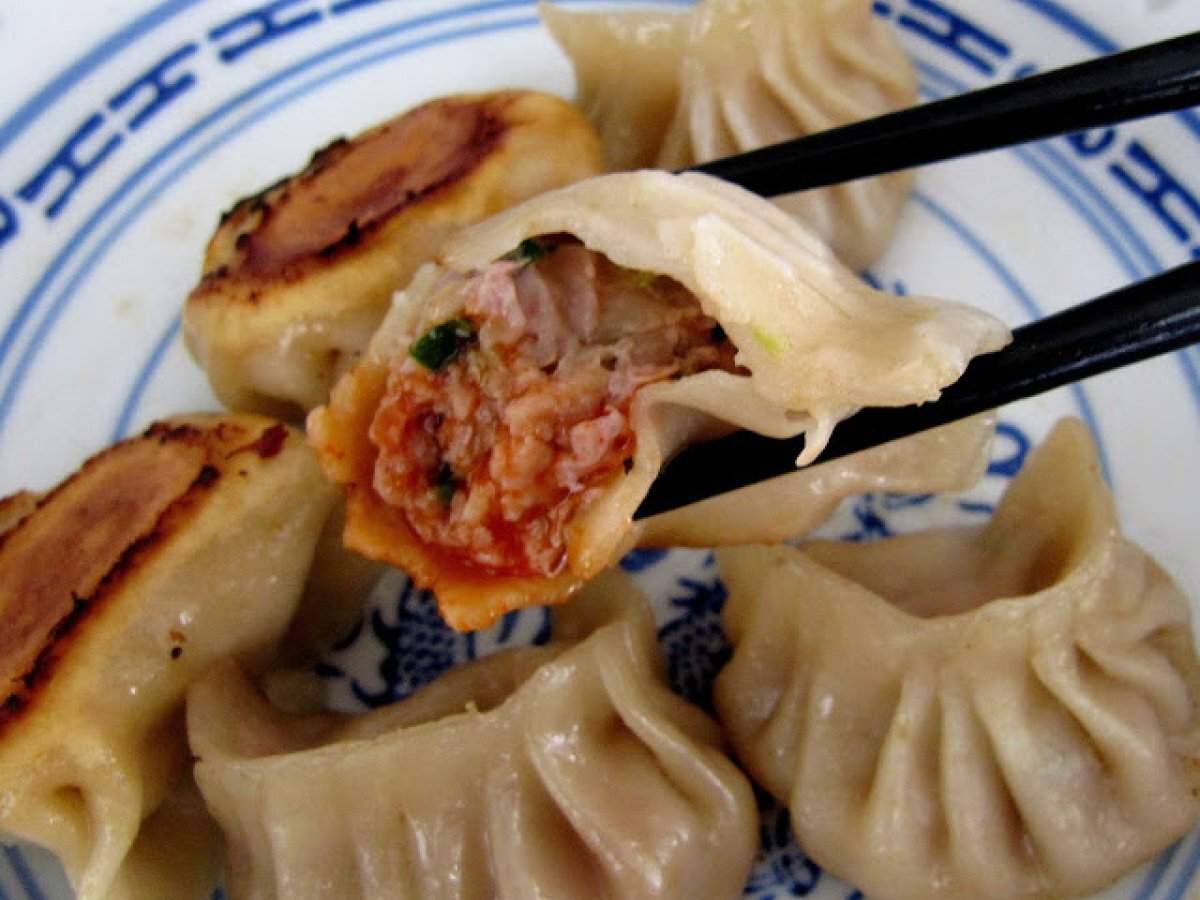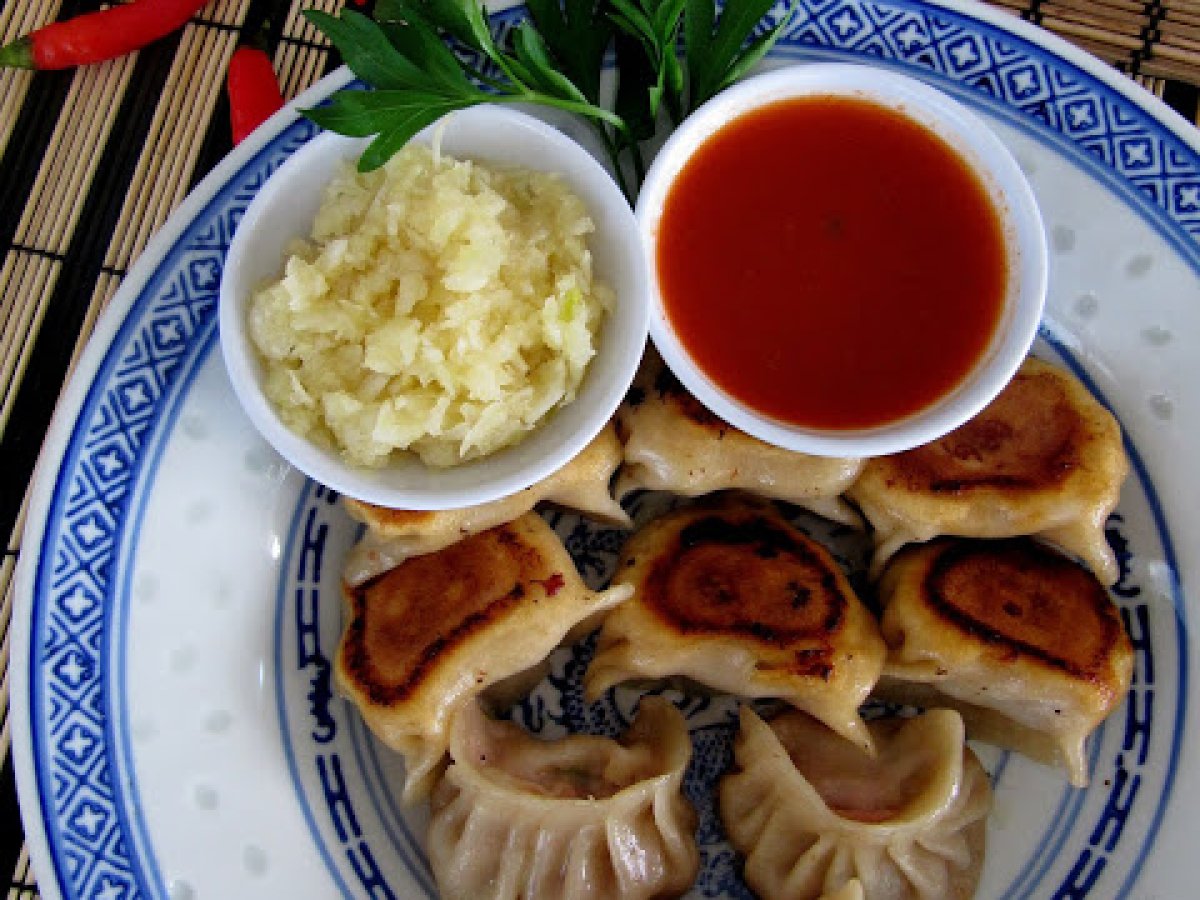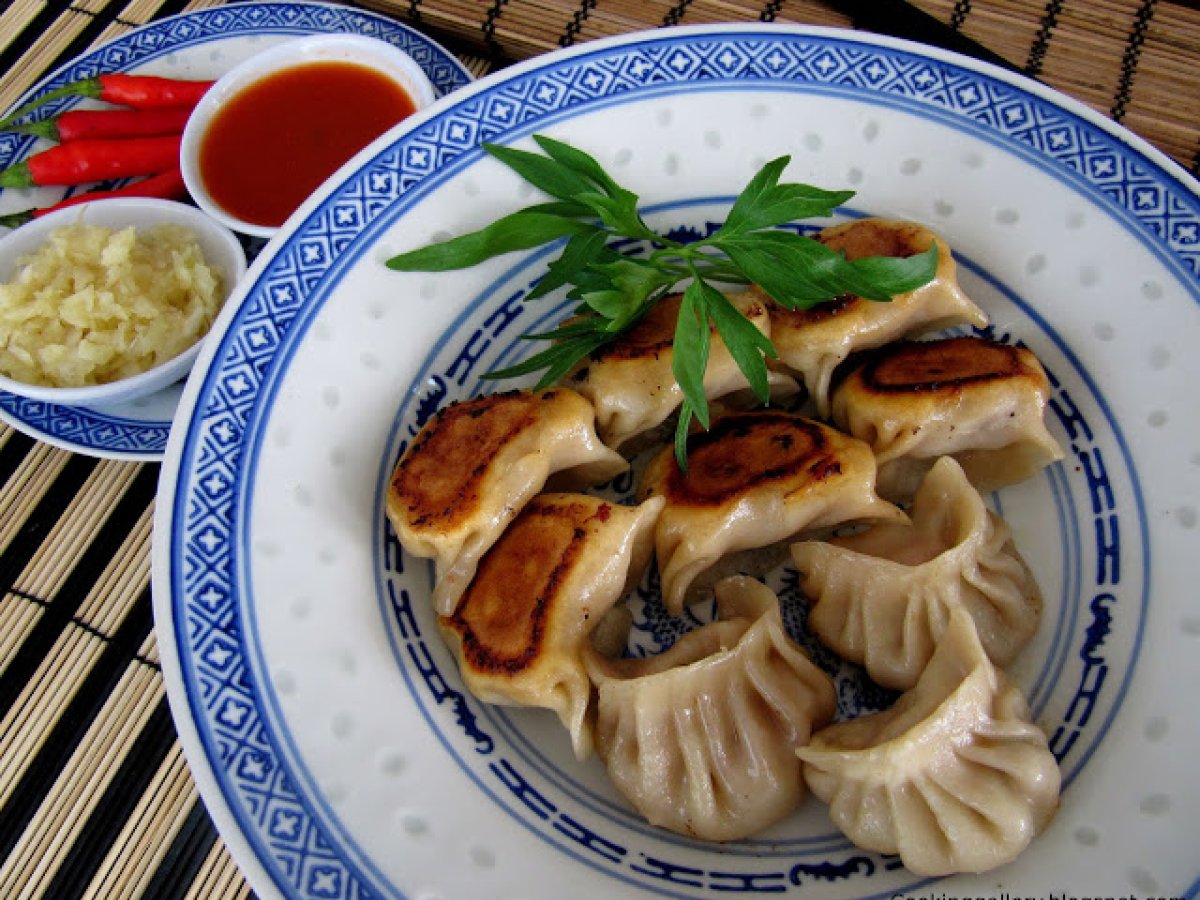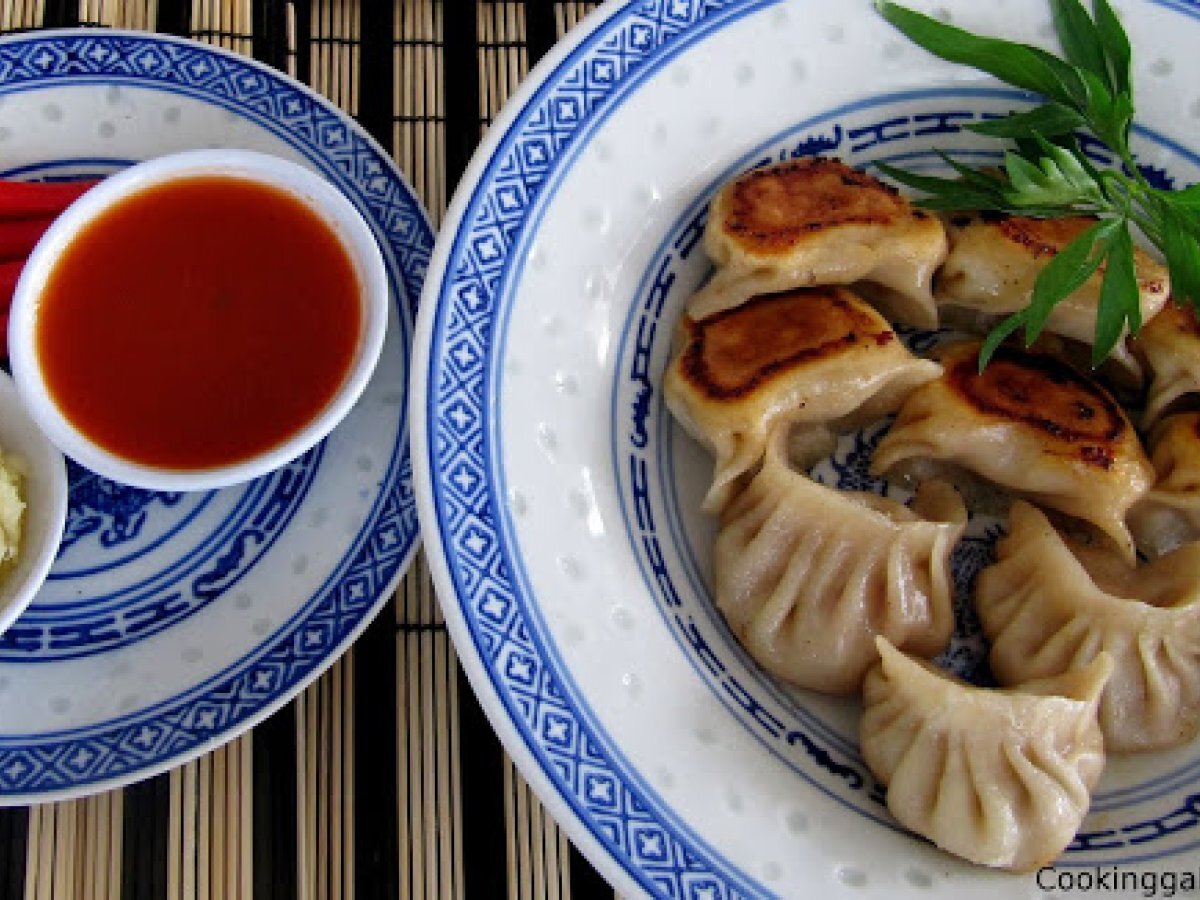 Questions:
You may like
Recipes