Pastel goreng // indonesian fried pastry
Preparation
For Wrappers:
Combine the hot water, salt, vegetable oil and margarine, stir well until the margarine is completely melted. When it's not too hot, add the flour bit by bit and fold it until you make a good dough. When the dough is still too soft, you may add flour. Roll the dough into 1/4cm thin and cut into a cylinder.
For Filling:
Steam carrots and green beans then slice. Blend garlics and onion, sauté in heated vegetable oil until fragrant. Add sliced carrots and green beans, season and combine well.
Finishing:
Take one pastry and place a spoonful of filling in the center. Fold it, seam and press the end to seal. Use a fork to tighter it or you can twist it - use your middle finger and thumb by pull then fold it inside little by little.
Heat the oil. Fry the pastry until golden brown on each side.
Place fried pastry on a parchment paper to drain the oil.
Serve warm.
Photos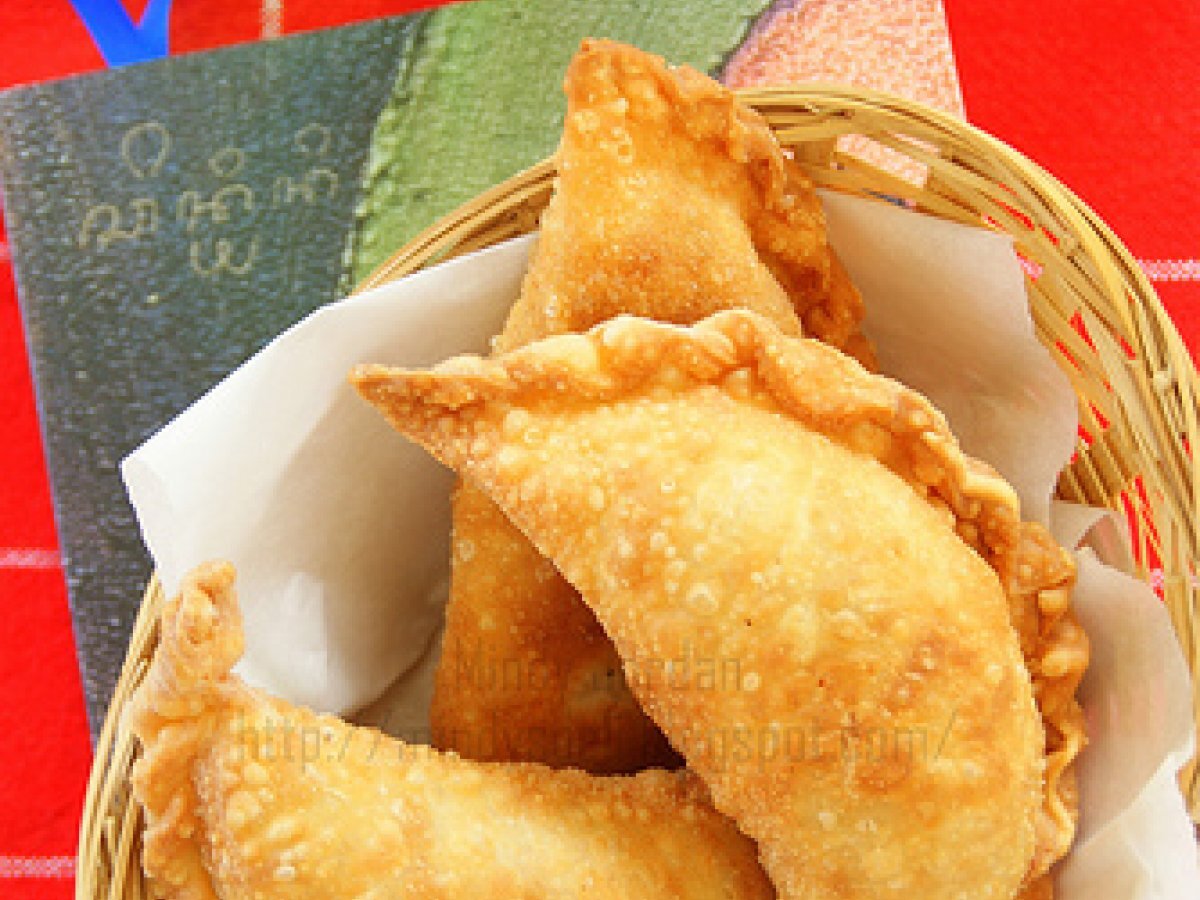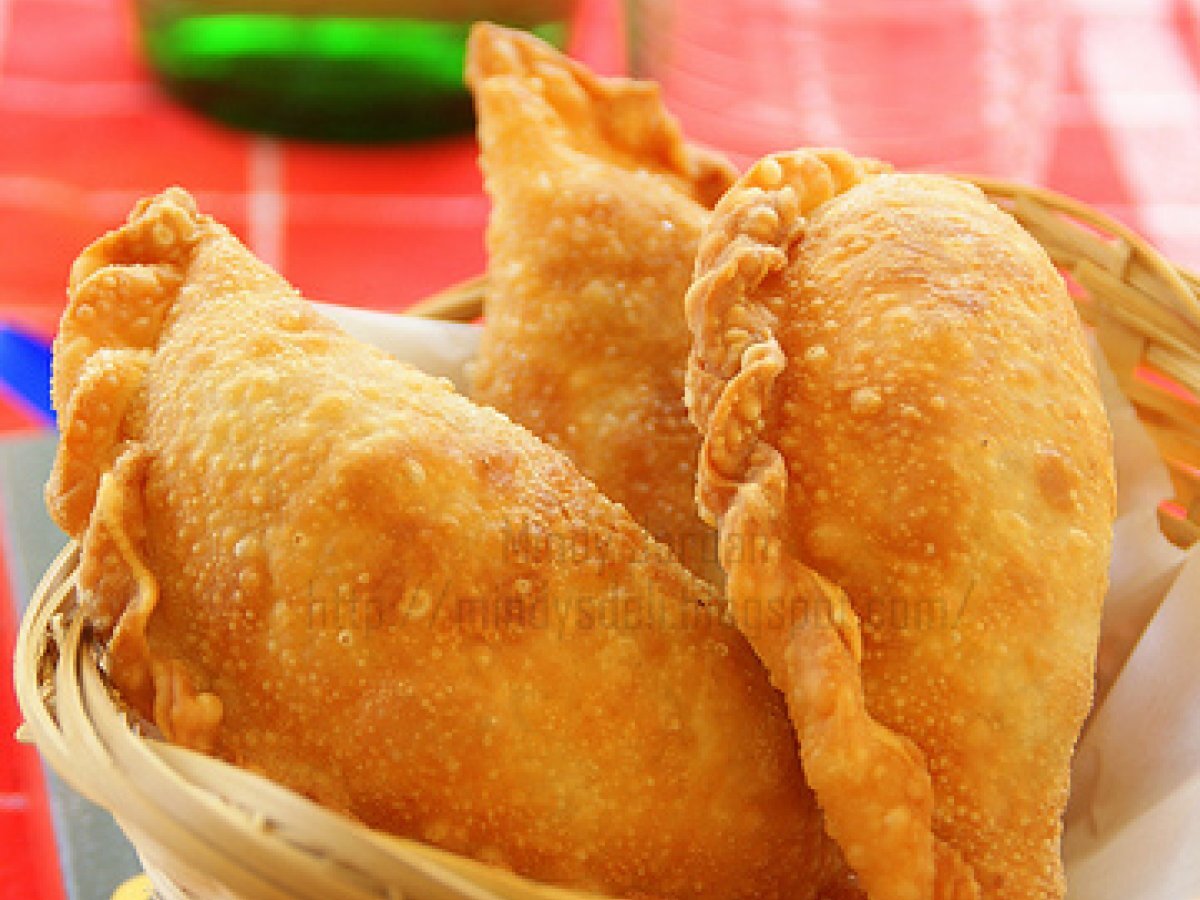 Questions:
You may like
Recipes