Linguine in cream sauce with poached eggs and bacon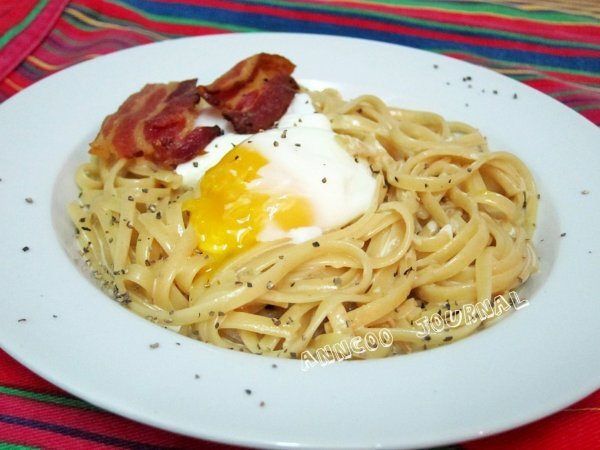 Preparation
Cut each strip of bacon into halves. Peel and chop onion.
Cook the linguine in lightly salted water with a touch of oil according to the instruction on the package. Drain and set aside.
Poach eggs in water ~ Boil about 1 litre of water add 1/2 tsp of white vinegar and stir well with a spoon. Put the eggs in and cover the lid. Do not stir right away. Let it sit for about 4 minutes and gently scoop it out with a ladle.
Fry the bacon until crispy. Drain and set aside. Stir fry the onion in the same pan. Add Cream and milk and let it simmer for a while then add salt and ground black pepper to taste.
Toss the linguine into the sauce and serve.
Top with bacon and poached egg.
Questions:
Related recipes
Recipes