Marsala braised pork meatballs with roasted winter vegetables
Marsala braised pork meatballs with roasted winter vegetables
Recipe of highly nutritious, light just to give you an appetite.
Ingredients
---
---
---
---
---
4 Spanish Onions, sliced
---
1 1/4 cup dry Marsala wine
---
2 tablespoons honey
---
Salt and ground black pepper
---
For the roasted vegetables
---
2 medium sweet potatoes, peeled and cut into chunks
---
4 large carrots, peeled and cut into chunks
---
4 parnips, scrubbed and cut into chunks
---
3 young leeks, chopped (green and white parts)
---
1 sprig fresh thyme
Preparation
Preheat the oven to 375°F. Mix the vegetables in a bowl with 2 tbsp olive oil and the fresh thyme. Spread it onto a baking sheet and roast at 375°F for 45 minutes until all the vegetables are soft and caramelized.
In a mixing bowl, combine the ground pork with the herbs, paprika, salt and pepper. Mix well with a fork.
Heat a large skillet with a slight drizzle of olive oil on medium heat. Make the meatballs by rolling the pork mixture into little balls the size of walnuts. Heat the meatballs in the skillet for about 3-4 minutes until all sides are golden.
You don't need to cook the meat through at this point. Be careful not to overcrowd the skillet. Transfer the meatballs into an oven proof dish.
After all the meatballs are done, discard most of the remaining oil in the skillet (leave a thin layer of oil in the skillet). Set the skillet over medium heat and add in the sliced onions.
Brown for 5 minutes until the onions start to soften and turn translucent. Add in the Marsala wine and honey and stir for another 5 minutes until the mixture starts to caramelize.
Add the caramelized onions to the meatballs and bake in the oven at 375°F until the meatballs are cooked through, about 20 minutes. Serve the meatballs with the caramelized onions and roasted vegetables. This meal will go well with some fresh bread or mashed potatoes.
Photos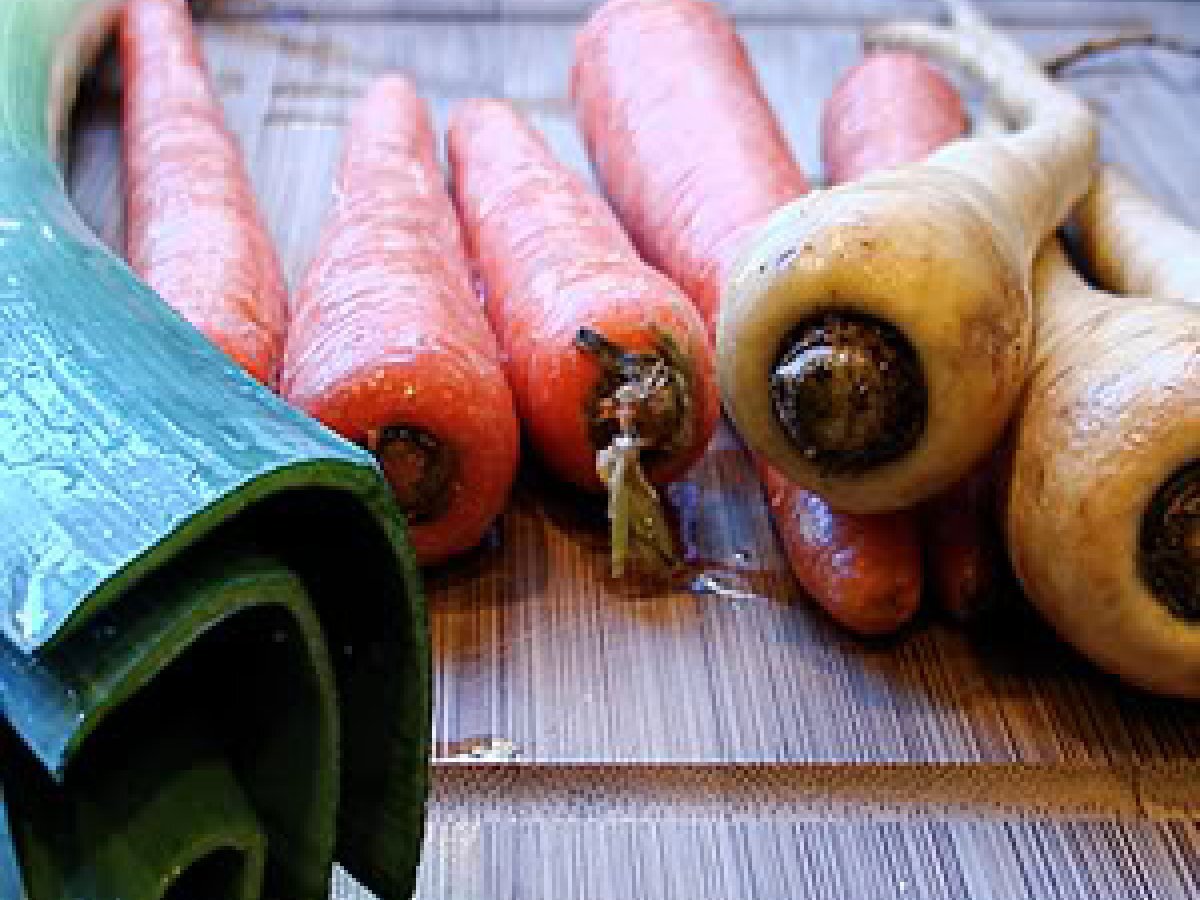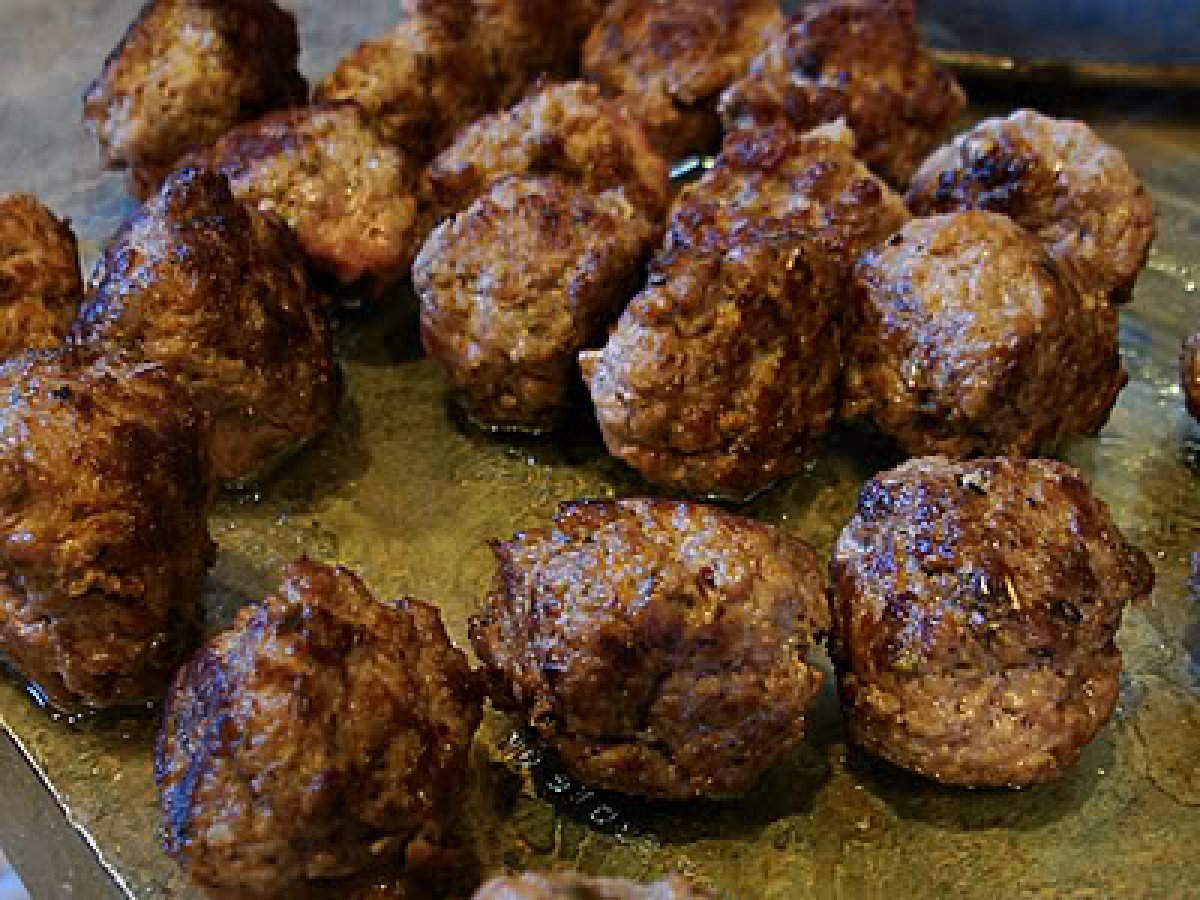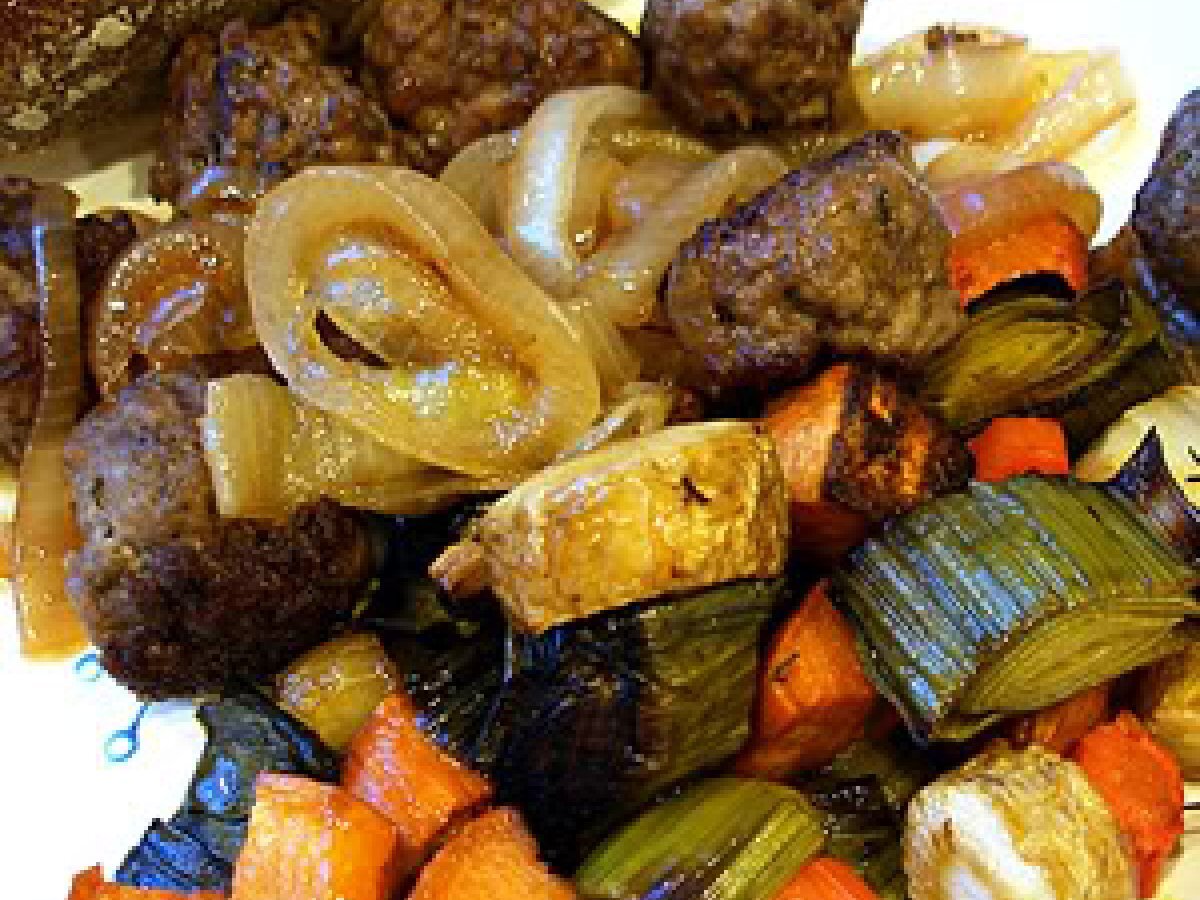 Questions:
Related recipes
Recipes